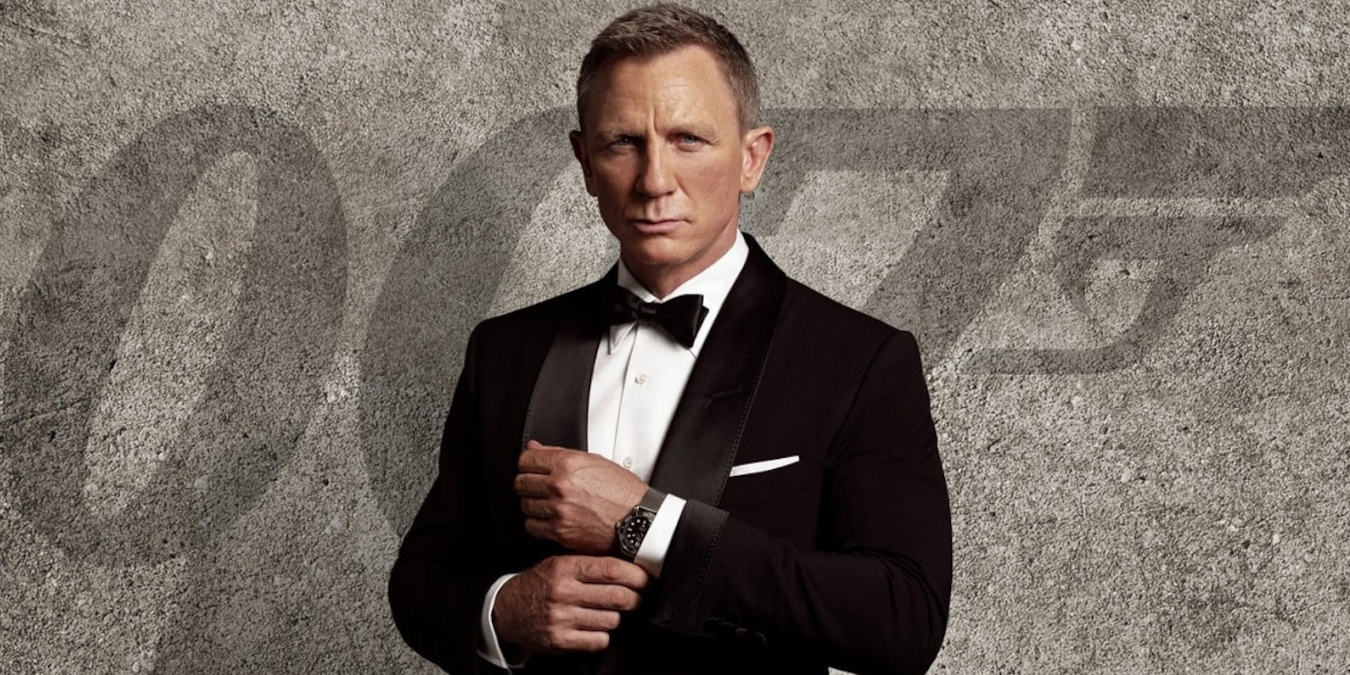 No Time to Die – the latest and final Daniel Craig-led movie in the James Bond franchise – is now available to watch at home, so what better time could there be to look back on Craig's time as 007?
Craig took over the role of Bond from Pierce Brosnan in 2008, meaning he spent a total of 13 years in sharp suits and swanky cars fighting bad guys.
We thought we'd take the opportunity to rank all five movies in which Craig starred as the iconic British spy.
If you like your movies teeming with action, check out our review of Netflix's The Adam Project.
5. Quantum Of Solace (2008)
Watch on: Amazon Prime (rental/purchase) | YouTube (rental/purchase)
The second Bond movie to star Daniel Craig – and the 22nd overall – Quantum of Solace was directed by Marc Forster. It sees Bond seeking revenge for the death of his lover. His investigations eventually lead him to wealthy businessman Dominic Greene (Mathieu Amalric), a member of the Quantum organization, which intends to stage a coup d'état in Bolivia to seize control of the country's water supply.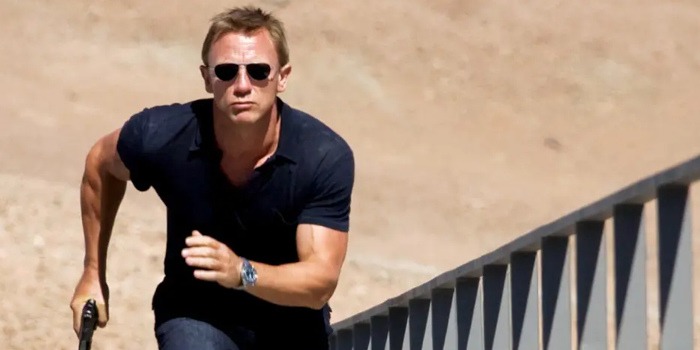 While it's definitely the worst Bond movie Craig did – he described it as a "shit-show" – it's still an action-packed and energetic viewing experience. It had a tendency to overuse "shakycam" Bourne-style cinematography, had forgettable bad guys, and a weak screenplay (a writer's strike occurred during the screenplay's creation, prompting Craig and the director to add some lines themselves).
4. Spectre (2015)
Watch on: Amazon Prime (rental/purchase) | YouTube (rental/purchase)
Spectre was Daniel Craig's fourth outing as James Bond. The second of two Bond movies directed by Sam Mendes, it sees Bond pitted against the global criminal organization Spectre, who are led by the enigmatic Ernst Stavro Blofeld (Christoph Waltz). Blofeld plans to launch a national surveillance network so he can mastermind criminal activities across the globe.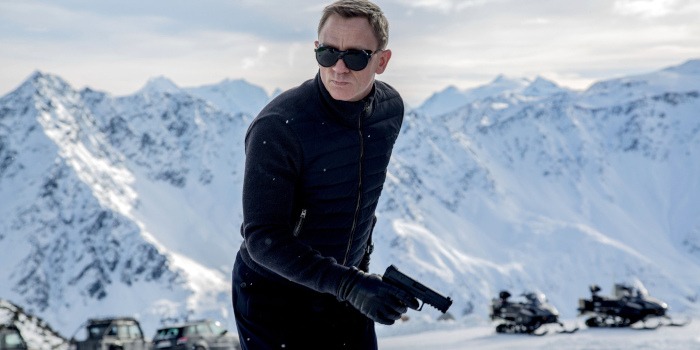 Although it has one of the franchise's thinnest plots (and a rather confusing and nonsensical tie-in with Bond's childhood), Spectre is an action-driven spectacle that took the franchise closer to its earlier glory days. It's funny and fierce, Craig really gets into the Bond groove, and its final act – in all its strangeness – makes it worth watching.
3. No Time To Die (2021)
Watch on: Amazon Prime (rental/purchase) | YouTube (rental/purchase)
Daniel Craig's fifth and final appearance as Bond, No Time to Die has only recently hit streaming platforms. Directed by Cary Joji Fukunaga, the movie sees Bond having left active service with MI6, but being recruited by the CIA to help them find a kidnapped scientist, which leads to a showdown with a powerful adversary in the form of Lyutsifer Safin (Rami Malek).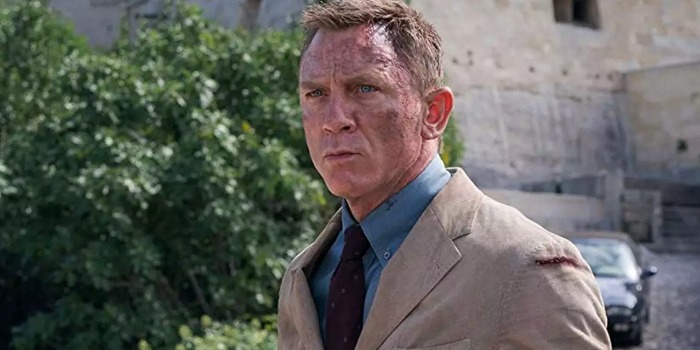 At a whopping 163 minutes, No Time to Die fits a lot in to make sure Craig's run as Bond ends in satisfying style. It's got heaps of great action and provides viewers with everything from camp humor and gorgeous cinematography to horror and heartbreak.
Originally scheduled for release in November of 2019, it was delayed for nearly two years by the COVID-19 pandemic – but was definitely well worth the wait.
2. Skyfall (2012)
Watch on: Amazon Prime (rental/purchase) | YouTube (rental/purchase)
Craig's third appearance as Bond – and the twenty-third Bond offering overall – Skyfall was the first of two Bond movies to be directed by Sam Mendes. In this one, Bond investigates an attack on MI6. This leads him to a wider plot by former agent Raoul Silva (Javier Bardem) to discredit and kill M as revenge for abandoning him previously.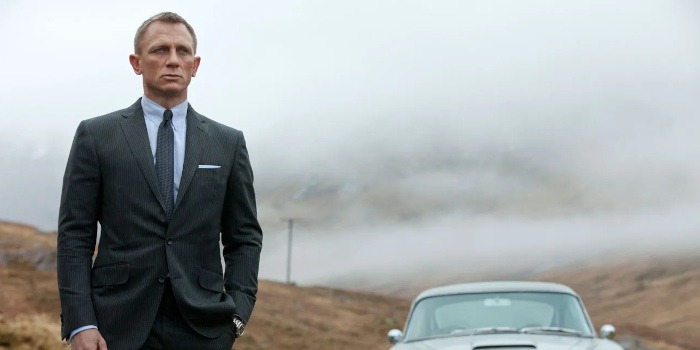 Skyfall is riveting and smart, and even though it's only Craig's second-best outing, it's still up there with the best Bond movies ever. It's got a lot of outstanding action sequences, but its strength lies in its characterization – taking advantage of its excellent cast to do that. In this one, Craig really took possession of the Bond role for the first time, and lifts the whole movie as a result.
1. Casino Royale (2006)
Watch on: Amazon Prime (rental/purchase) | YouTube (rental/purchase)
The 21st movie in the Bond franchise, Casino Royale was also Daniel Craig's first – and it would ultimately remain his best. Directed by Martin Campbell, it's the third screen adaptation of Ian Fleming's 1953 novel of the same name. It takes place at the beginning of Bond's 007 career, as he's earning his license to kill, and finds him on an assignment to bankrupt terrorist financier Le Chiffre (Mads Mikkelsen) in a high-stakes poker game at the Casino Royale in Montenegro.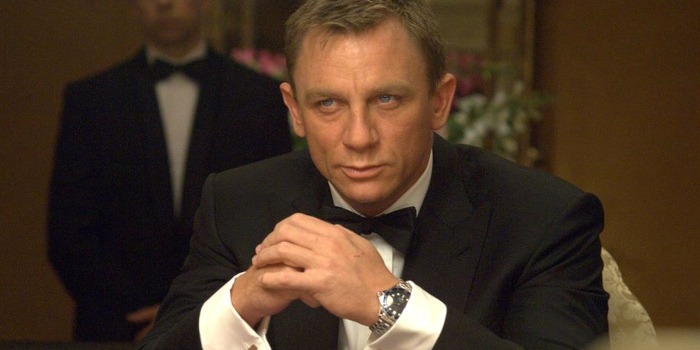 Having disposed of the silliness and mad gadgets that tainted the preceding Bond movies, Casino Royale really delivered – only Goldfinger can lay claim to being better than it.
It's a tense, action-packed, smartly written and edgy movie that reinvented the franchise completely. Craig really didn't fit Ian Fleming's profile of the tall, dark and suave Bond, but he just worked in the role – thanks largely to the fact that he portrayed 007 as something of a swine!
From one iconic hero to another, why not take a look at our piece discussing whether or not The Batman is too dark and moody?