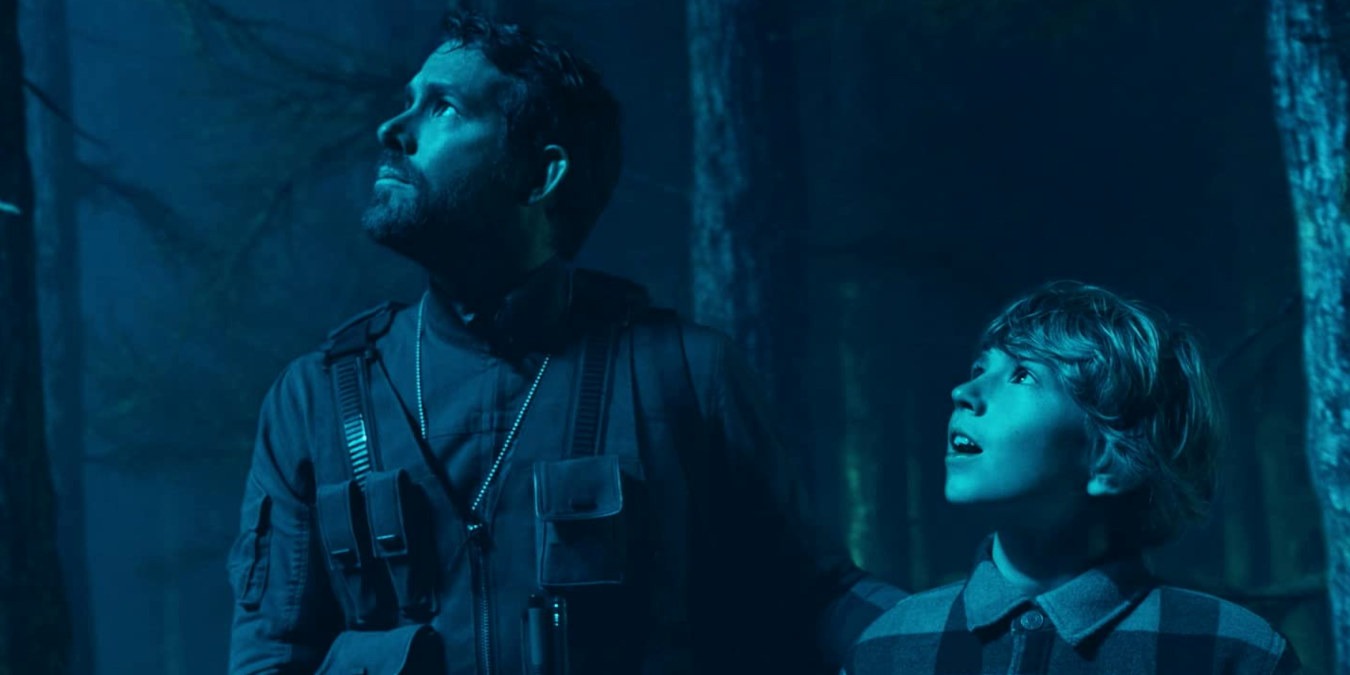 Netflix has just released the Ryan Reynolds-led movie The Adam Project. It's been long-awaited, having first entered production way back in 2012 with Tom Cruise in place as the lead. However, the movie found itself in development hell for almost a decade, and filming didn't commence until 2020, with Deadpool star Reynolds headlining the cast – and we're very glad it's finally here.
Now, it's no masterpiece – and, as far as its aesthetics are concerned, it's actually rather drab – but it's an emotional and action-packed movie that the whole family can enjoy.
In this piece, we'll be telling you a little bit about it and why we think it's worth watching.
If you're a fan of Ryan Reynolds, take a look at our piece about why Free Guy was the best PG-13 movie of 2021.
It's about a pilot – the titular Adam Reed (Reynolds) – from the year 2050, who goes back in time and encounters his younger self (Walker Scobell). The younger self he meets is still struggling with the recent death of his father (Mark Ruffalo) and enduring a strained relationship with his mother (Jennifer Garner) as a result. Consequently, older Adam discovers that he's crash-landed in 2022 (while aiming for 2018) and reluctantly asks for help from his younger self to repair his time-jet. In doing so, he reveals that he's looking for his wife, Laura (Zoe Saldaña), who was supposedly killed while on a mission to 2018.
The mission takes a dark turn when Adam starts being hunted by Maya Sorian (Catherine Keener) – the leader of the dystopian 2050 world – and her team of mercenaries. Laura – revealed to be alive – rescues the Adams from an attack and urges them to travel back to 2018 and prevent the creation of time travel, which was discovered in the form of an algorithm written by Adam's father Louis. In doing so, they would save the future from its dark fate.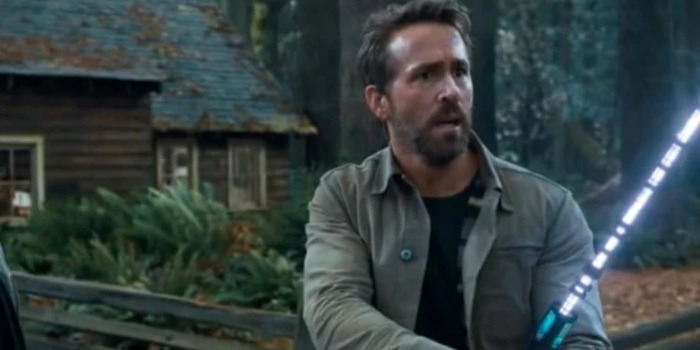 This movie's biggest strength is the chemistry between Reynolds and Scobell. They essentially make it a buddy movie with a difference. Reynolds is as charismatic as ever – and Scobell obviously did some extensive homework when it came to watching the actor's past performances, because his mannerisms as a younger version of Adam are absolutely perfect in terms of mimicking him.
The result is a series of brilliantly funny back and forth interactions between the pair – and to say Scobell wasn't even a teenager at the time of filming reflects brilliantly on both his dedication and potential.
As for the movie itself, the plot is intriguing, the characters are engaging, there's a lot of very cool action scenes, plenty of laughs, and a surprising amount of heart-warming material. Essentially, it has a little bit of everything required to hit all the right spots on a popcorn-filled movie night.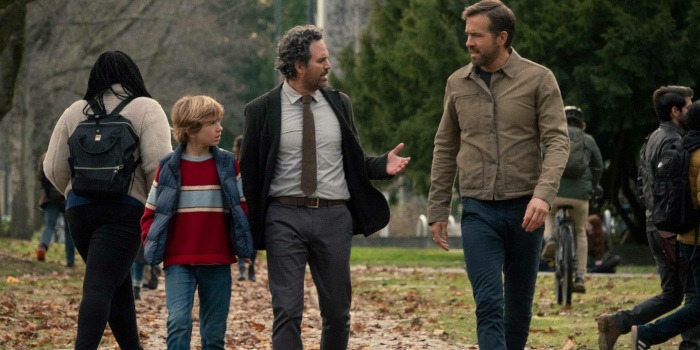 Another thing that holds your attention when it comes to The Adam Project are the constant references and nods to other sci-fi movies and franchises – seriously, there are tons!
For instance, the very notion of time travel invokes memories of movies like Back to the Future and its sequels (as does the dog being named after a world-renowned scientist) – and being chased through time is a concept that immediately makes you think of the Terminator franchise and movies like Looper. But they're just the tip of the iceberg when it comes to movies that clearly influenced this one.
There's the obvious influence of Star Wars in the form of the lightsaber-like energy weapons wielded by Adam and the other characters from 2050. In fact, the fights involving those weapons were clearly choreographed with Jedis and Siths in minds.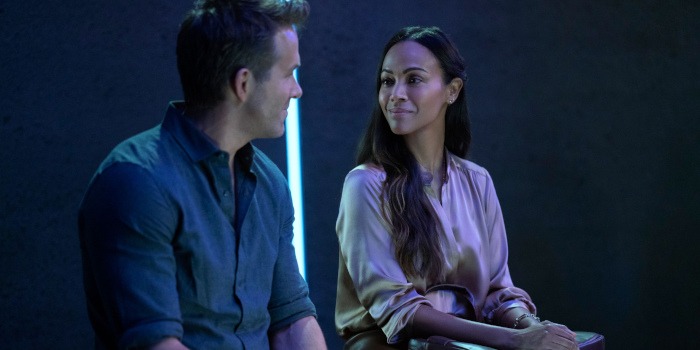 And there's simply no getting away from Marvel these days, as the ranged weapons used in the movie had a distinct feel of the Wakandan tech in Black Panther and the most recent Avengers movies.
All things considered, The Adam Project isn't going to win any major awards, but that really isn't the point of its existence. It exists to provide good, wholesome entertainment for people of all ages and demographics – and it succeeds in doing so. You simply can't ask for anything more from this kind of movie than that.
If you love time travel movies – and, in particular, one of the very obvious influences on The Adam Project – check out our article ranking all the movies in the Terminator franchise.