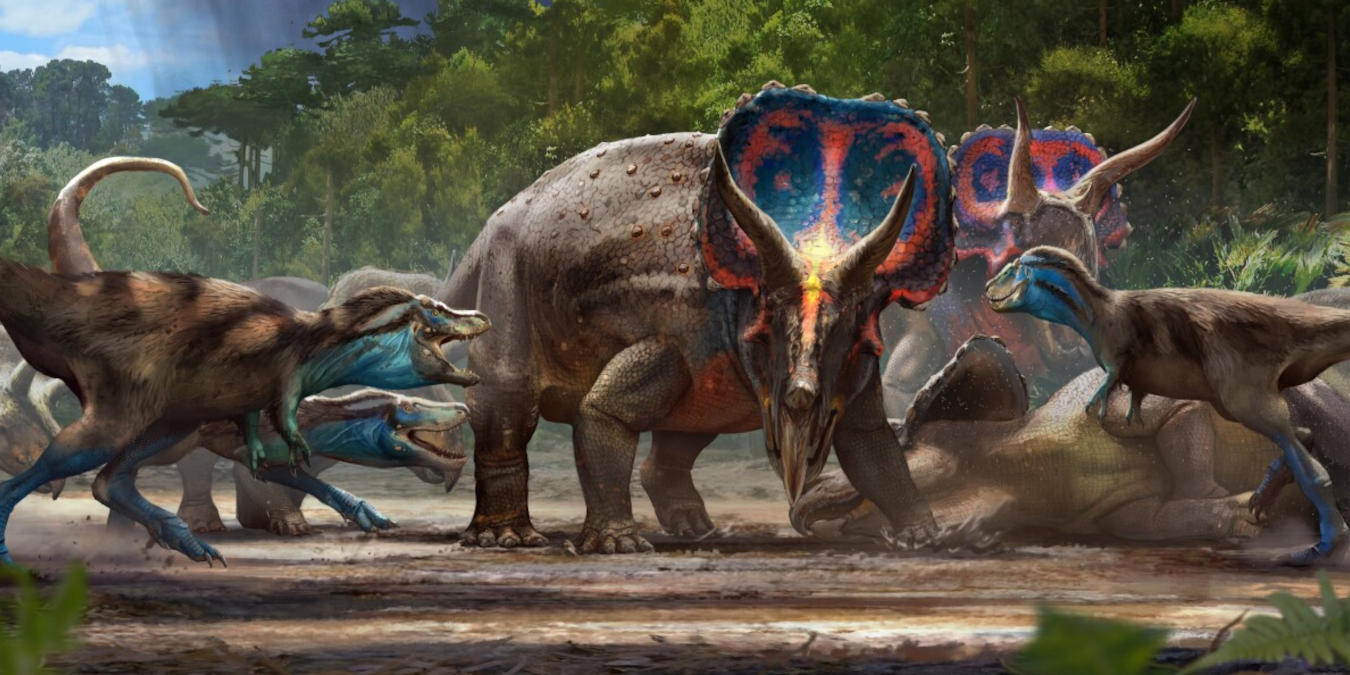 The topic of dinosaurs is eternally intriguing. To think that these behemoth creatures roamed this Earth 65 million years ago, when a completely different ecosystem to the one we now live in was thriving, is so much to comprehend that you can understand why some people would just opt for the simpler biblical take on the early days of Earth.
There are plenty of dino-dedicated YouTube channels, but the truly great ones are few and far between. There really aren't that many of them, so we've picked a small selection of the best ones for you to take a look at, all of which will be perfect for you and your kids if you're wanting to learn more about these fascinating prehistoric beasts.
Why stop at dinosaurs? If you'd like to learn more about space, take a look at our piece about the best places to do so online.
1. Your Dinosaurs Are Wrong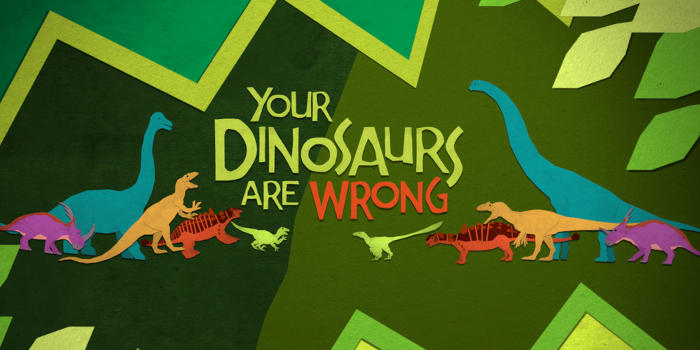 If you're a fan of the Jurassic Park franchise, you're probably aware of the fact that the velociraptors in those movies are portrayed in a completely inaccurate manner (actual velociraptors were no larger than turkeys). Well, they're not the only inaccurately portrayed dinosaurs, as we've actually been presented with incorrect depictions of a number of species.
Your Dinosaurs Are Wrong is a YouTube channel devoted to righting those wrongs, with a number of videos showing what certain species of dinosaur actually looked like, compared to the way we've been told they looked. Hosted by Steven Bellettini – who uses dinosaur toys as a starting point for his videos – the channel has more than 50K subscribers at the time of writing this.
2. Dinosaurs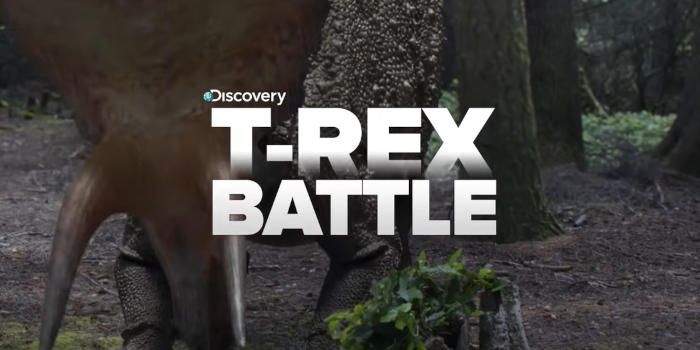 It might be one of the most unimaginatively named channels on YouTube, but Dinosaurs is a fantastic channel to learn about the titular creatures. It has well over three quarters of a million subscribers at the time of this article's publication – and with very good reason.
Brought to you by the Discovery Channel, the videos are brilliantly animated and feature content about everything from adorable dinosaur babies and sleeping dinosaurs to epic T-Rex battles and the biggest dinosaurs to ever exist. They can be enjoyed by people of all ages, as the channel prides itself on being super kid-friendly.
3. I'm A Dinosaur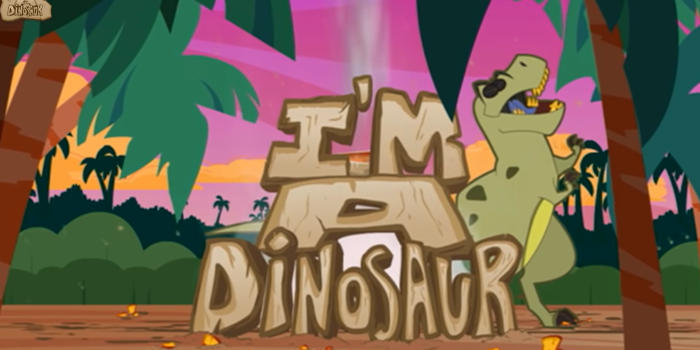 When it comes to learning about dinosaurs, who better to teach you about the beasts that roamed our planet millions of years ago than the creatures themselves? That's exactly what the I'm A Dinosaur channel is all about. With nearly 200K followers right now, it's a popular channel for a reason.
The videos are animated in a cute and cartoonish way, so kids in particular will enjoy them, and they're all presented by colorfully drawn dinos – each of which bring their world to life in their own inimitable style, confiding their quirks, strengths and weaknesses. Videos include versus matches between dinosaurs and a variety of animated adventures in all kinds of locations, such as museums, lakes, jungles and underwater.
4. Mega Dinosaurs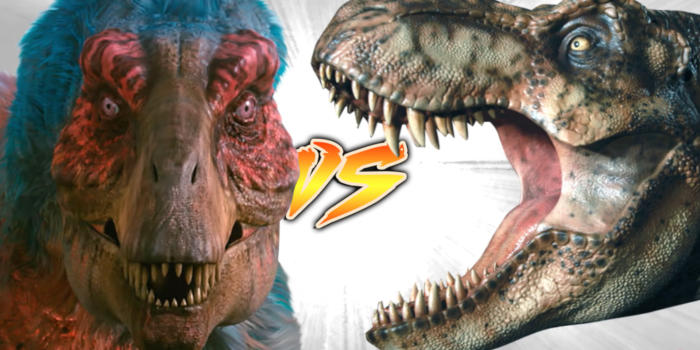 Mega Dinosaurs is a fantastic and extremely fun channel. At the time of writing, it has around 275K subscribers – each of whom must be thoroughly satisfied with the content they get to see.
The channel aims to educate, but it also succeeds in entertaining. In addition to factual videos, such as videos discussing horned dinosaurs you didn't know about and top ten style lists full of facts about specific species, you'll also find fun content like versus matches and videos about dinosaur movies. Additionally, there's a lot of non-dinosaur content, such as videos about mythical monsters like dragons, aliens and King Kong. What more could you ask for?!
5. I Know Dino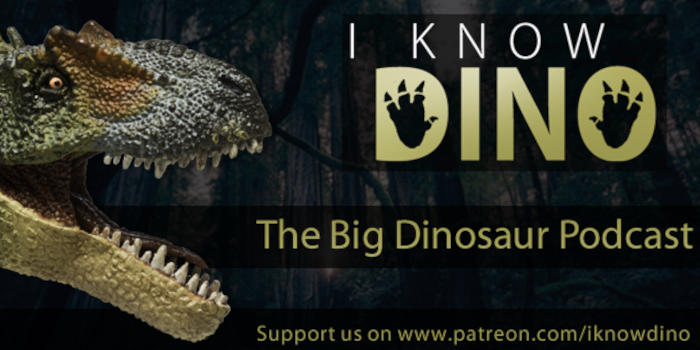 I Know Dino is the YouTube channel of the wonderful podcast of the same name. Hosted by a married couple called Garret and Sabrina, the pair started the pod back in 2015 when they were newlyweds. They're both huge dinosaur enthusiasts and their aim is to keep up with the rapidly changing field of palaeontology (they emphasize that there's a new species of dinosaur discovered on an almost weekly basis).
The channel has less than 8K subscribers as things stand, but don't let that put you off – it's awesome! Full episodes of the podcast are uploaded to it, but there are also bite-sized chunks of the different segments of the pod uploaded separately (such as the "Dinosaur of the Day" feature), so you don't have to sit through entire episodes if you don't want to. Other features include unboxing dinosaur-related products and interviews with experts.
6. The Dinosaur Channel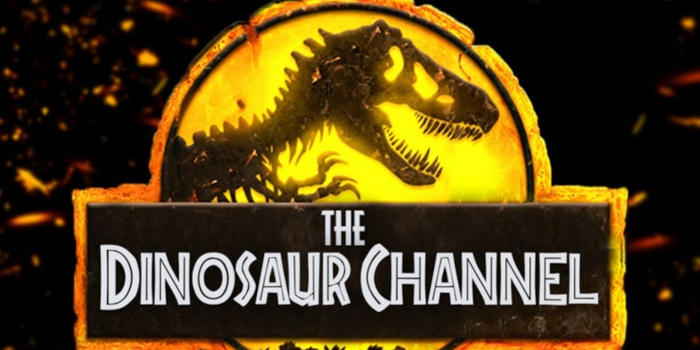 The Dinosaur Channel is another unimaginatively named YouTube channel about dinosaurs – but it's earned its name, because it really is the place to learn all there is to learn about the awesome prehistoric beasts. Bizarrely, it only has just over 4K subscribers – but that's definitely not a reflection of its quality. This is a great channel.
Enthusiastic and knowledgeable host Tal gives you the inside scoop about Earth's ancient creatures – even going beyond just dinosaurs and delving into the worlds of prehistoric marine creatures and flying reptiles – with individual videos about specific species. The channel describes itself as "getting dinos back in the hand of the people again", which is a very apt description.
Now that you're done here, why not switch things up and take a look at our articles about the people Jake Paul should fight next and the best ASMR YouTube videos to help you relax?