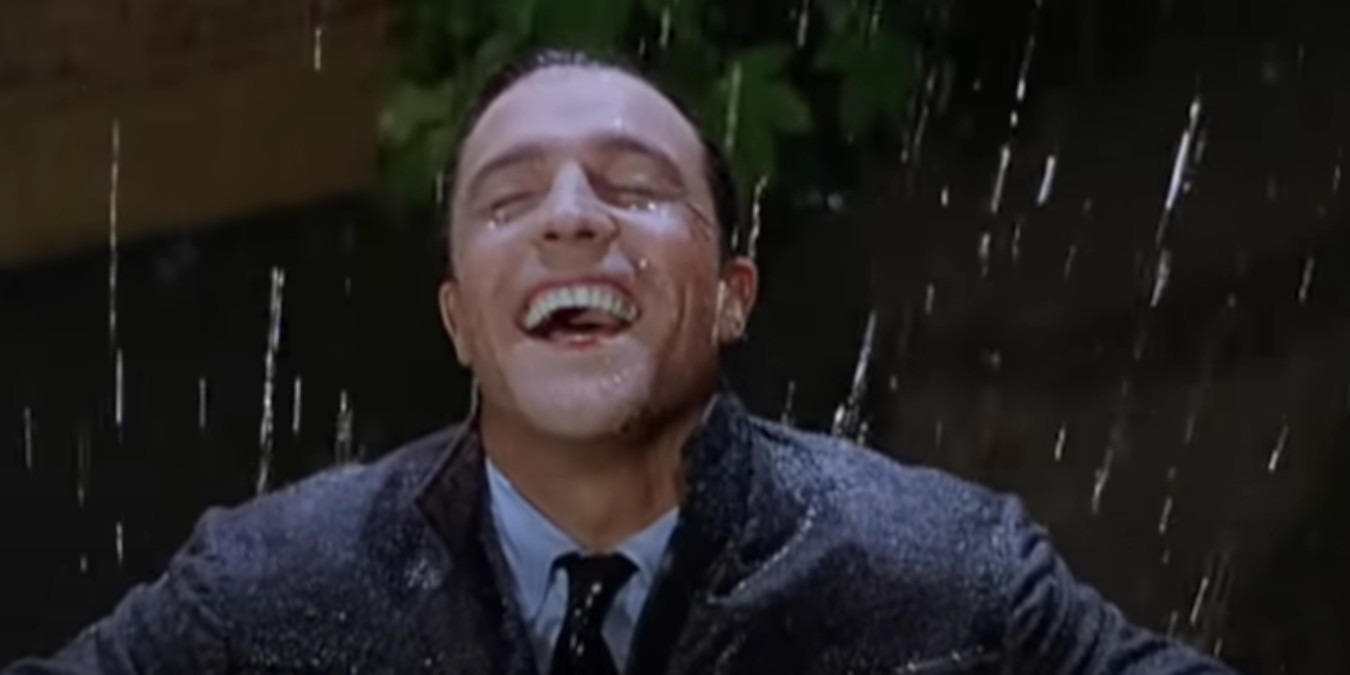 There is no doubt that MGM was the king of the classic musicals. From groundbreaking techniques such as camera movement, to stellar numbers and on-location shooting, MGM was the best at putting out musicals in the 1940s and 1950s.
The ones below are the absolute must-sees, although I would argue that there are plenty more. Start with these, but don't stop there!
1. Meet Me in St. Louis
Watch on: Amazon Prime Video (Rent/Purchase) | YouTube (Purchase)
Many people have seen Judy Garland as a sixteen-year-old in The Wizard of Oz, but there was so much more to her than that. Meet Me in St. Louis is a must-see for anyone curious about the rest of her career. Here she is truly coming into her own. She's a bit older, and her voice is even more spectacular. This film is also where she met Vincente Minnelli for the first time.
Meet Me in St. Louis follows a family at the turn of the century. The town is all abuzz with the anticipation of the World's Fair. Esther, played by Garland, also has her sights set on the boy next door.
A wrench is thrown into everything when her father announces that he is moving them to New York for a job promotion. One of the highlights is this song, which you hear every year around Christmas that was written for this movie. Also, Garland's input made the song much lighter when originally the lyrics were much darker.
2. Guys and Dolls
Watch on: YouTube (free) | Amazon Prime Video (subscription) | Pluto TV | Tubi
It is a shame that many people don't realize what a great actor Frank Sinatra really was. We usually just associate him with ballads, but there was much more to him than that, with Guys and Dolls being a fun example of his powerful voice and acting.
The plot revolves around Nathan Detroit, played by Sinatra, who runs a floating crap game. When he doesn't have the money to host the next one, he makes a bet with high roller Sky Masterson, played by Marlon Brando. The bet is that Sky has to convince a certain girl, a missionary, to accompany him to Havana. Sky's "all dolls are the same" attitude quickly changes as he begins to fall for her.
3. The Band Wagon
Watch on: Amazon Prime Video (Rent/Purchase) | YouTube (Rent)
Fred Astaire was a stellar dancer during this age, and one of his best outings was The Band Wagon. Despite being an initial disappointment at the box office, it has since redeemed itself and is now seen as one of the greatest musicals.
Astaire stars as Tony Hunter, a washed-up actor who, at the insistence of his friends, takes on their play. Things go awry when they hire a director who has no idea how to direct a musical and a ballet dancer, played by Cyd Charisse, who is too tall for Hunter. The musical numbers here are magical, such as this one with Astaire and Nanette Fabrary.
4. Easter Parade
Watch on: Amazon Prime Video (Rent/Purchase) | YouTube (Rent/Purchase)
For Judy Garland fans, this is another must-see film. She absolutely shines in Easter Parade opposite Fred Astaire and Peter Lawford in this year-long story that begins and ends with Easter.
This film follows Don, played by Astaire, as his dance partner, played by Ann Miller, and love breaks up with him and their act. This leads him to Hannah, played by Garland, and his proclamation that he can teach anyone to dance. He takes her on, but soon they find themselves more than just dance partners. Lawford adds a charming support role as their friend and even sings here.
5. An American in Paris
Watch on: Amazon Prime Video (Rent/Purchase) | YouTube (Rent/Purchase)
One of Gene Kelly's most iconic roles sees him play a starving artist named Jerry, who literally is An American in Paris. This film is also the debut of Leslie Caron, who plays his love interest. Kelly actually discovered Caron himself and brought her in for the movie.
The story follows Jerry as he falls in love with another man's girl. They sneak around to be together and soon can't deny themselves any longer. Things are further complicated by Jerry's sponsor, played by Nina Foch, who takes a romantic interest in him as well. Although the ballet sequence at the end is rather long, all the other songs, including this one, are a joy.
6. Kiss Me Kate
Watch on: Amazon Prime Video (Rent/Purchase) | YouTube (Rent/Purchase)
Many lists would include Howard Keel's other classic, Seven Brides for Seven Brothers, in this spot, but trust me – this film has a better story. Keel's rich baritone plays beautifully opposite Kathryn Grayson's soprano in Kiss Me Kate.
Divorced couple Fred and Lilli join forces to put on a performance of The Taming of the Shrew. Keel and Grayson have great chemistry and banter, and the story of them falling back in love is compelling, with Ann Miller as Lois and Tommy Rall as Bill in supporting roles.
On the night of the performance, two gangsters show up to collect on an IOU from Bill. The problem is that he signed Fred's name, so they go after the wrong guy and cause trouble as the actors struggle to complete the performance.
The Wizard of Oz
Watch on: Amazon Prime Video (Rent/Purchase) | YouTube (Rent/Purchase)
Almost everyone would agree that The Wizard of Oz is a classic film, and you've probably seen even it if you don't watch many classics. I saw this movie as a child and loved every part, except for the antics of those terrifying flying monkeys.
We follow Dorothy Gale as she embarks on a journey to Oz, where she meets some colorful characters on her way to find her way back home. Despite the issues with filming, such as the wicked witch's flammable makeup getting set on fire and landing her in the hospital, the tin man's injury and replacement, and the crushing corset that Garland had to wear, the film is still a masterpiece.
If you love classic films, check out our articles on the best classic movie monster films and Hitchcock movies to watch online.