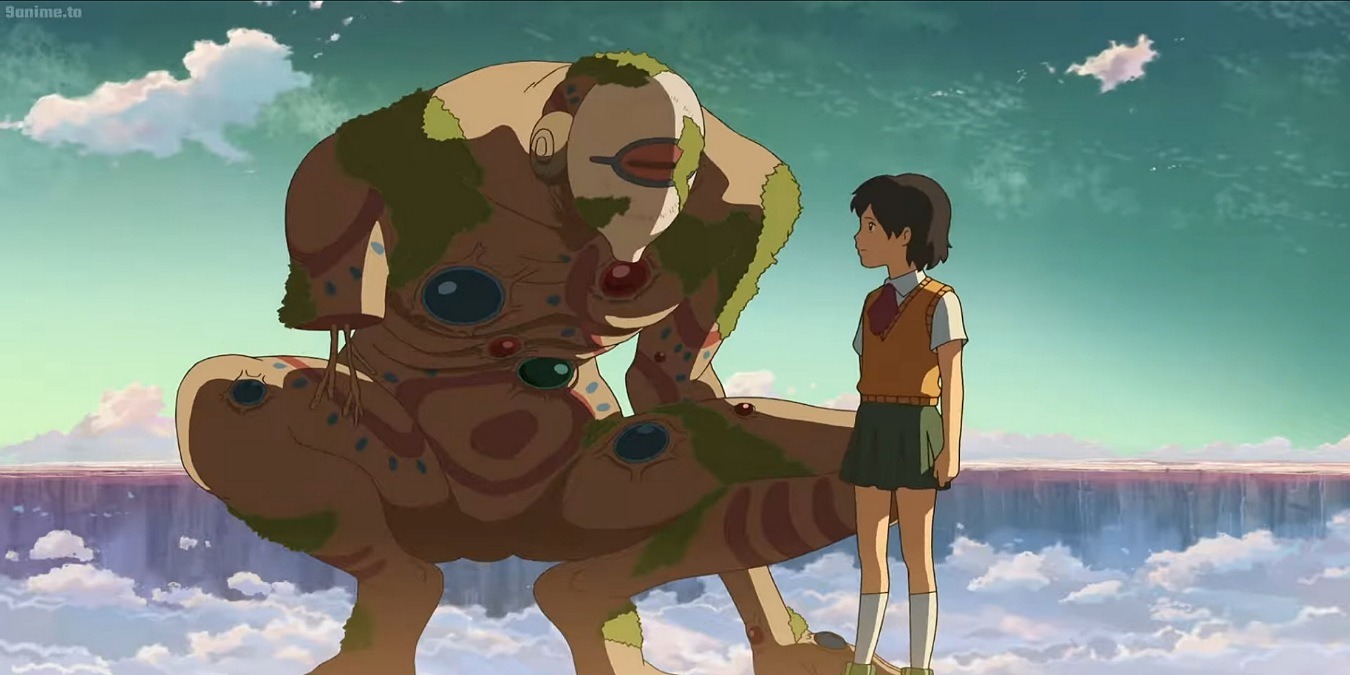 Just because something isn't popular doesn't mean it's not good. Sometimes, it just takes a few years for great movies that's been under the radar to get the recognition they deserve. Here are some underrated anime films that'll be great your next movie night or anytime you want to watch a good movie.
And no, there aren't any Miyazaki films on this list but take look at these rankings of all Studio Ghibli films and see if your favorite Ghibli film made the top spots.
1. Summer Wars
Watch on: Funimation
Besides being a mathematical genius, Kenji Koiso is just another shy high school student. He puts his math skills to good use as a part-time moderator of Oz, a colossal virtual reality world. One day, he receives an odd email containing an evil, advanced A.I. called Love Machine
The gap between the virtual world and real life has become razor thin over the past few years. Summer Wars explores this as a well-constructed social satire with some old-fashion action and a whole lot of family drama. Along with every character overflowing with personality, the never-ending back and forth bickering and Love Machine's impeding threat to Oz and the real world, there's no such thing as dull moment in this film.
2. Redline
Watch on: Amazon Prime Video
For as long as he could remember, JP's dream has always been to compete in Redline, the biggest race in the entire galaxy. After many years of being an underdog, JP has finally scored a lucky chance into Redline. But because of ties to a powerful crime syndicate, he must take the ultimate risk in the most dangerous Redline race yet.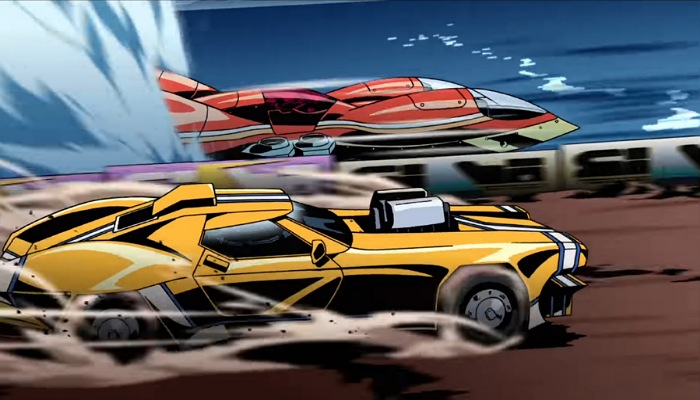 After seven years in production and almost bankrupting the animation studio Madhouse, Redline finally released but flopped at the box office. It stayed under the radar for quite some time until releasing on streaming platforms. Since then, the film gained much more popularity and a cult following. The film has received universal praise for its exhilarating visuals and stellar soundtrack, and it is repeatedly cited one of the greatest racing films of all time.
3. Children Who Chase Lost Voices
Watch on: Amazon Prime Video or Vudu
Asuna lives a very lonely life as a young schoolgirl. Mother is always working very long shifts at the hospital, so she's rarely at home. Father passed away a few years ago. Asuna spends her lonely days listening to mysterious music from a transmitter, the last gift from her father. After a series of odd events, Asuna's world is literally flipped upside-down as she ventures into the underground world of Agartha.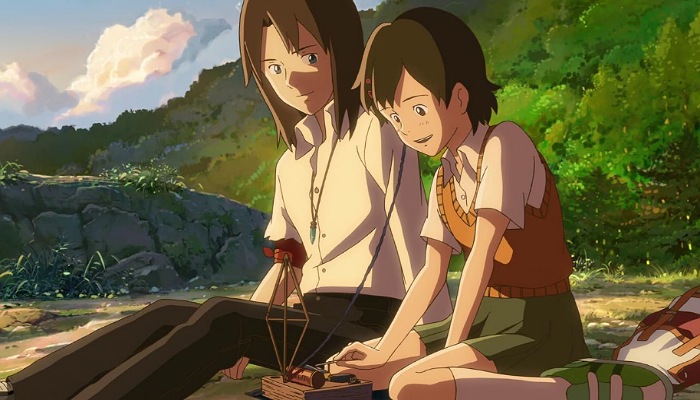 Some call this movie a mere copycat of Studio Ghibli films. A few insist that its an ode to legendary studio. Either way, there's no denying that his lively film is an artistic masterpiece in its own right. The gorgeous scenery, soul soothing music and the inspiring, coming of age story all work harmoniously together to capture the magical wonder that anime is known for. In particular, fans of Spirited Away and My Neighbor Totoro will not only enjoy this film but wonder how they have never known of Children Who Chase Lost Voices.
4. Sword of the Stranger
Watch on: Funimation
If you're looking a fantastic action film with excellent swordfighting then Sword of the Stranger is exactly what you need. Set during the turbulent Sengoku period of Japan, a group of Ming Chinese warriors are escorting a convoy of precious cargo. Among their ranks is an extraordinarily skilled swordsman with a never-ending thirst for blood. Meanwhile, a young boy travels with a ronin who has vowed to never unsheathe his sword, but despite that he is undefeatable in combat.
The stellar fight scenes, incredible cinematography, and energetic battle music has earned Sword of the Stranger the status and awards as one of the best animated films of the 200s. As well as earning the reputation as one of the best animated samurai films ever and a must-watch for any action fan.
5. Genius Party
Watch on: Amazon Prime Video or Tubi
If you're looking for some great animated short films then Genius Party got you covered. This anthology film is a collection of seven distinctive animated shorts created by a group of legendary directors such as Shinichiro Watanbe, the creator of Cowboy Bebop and Samurai Champloo. The glory of short films are the vast amounts of creativity and imagination the filmmakers can create with.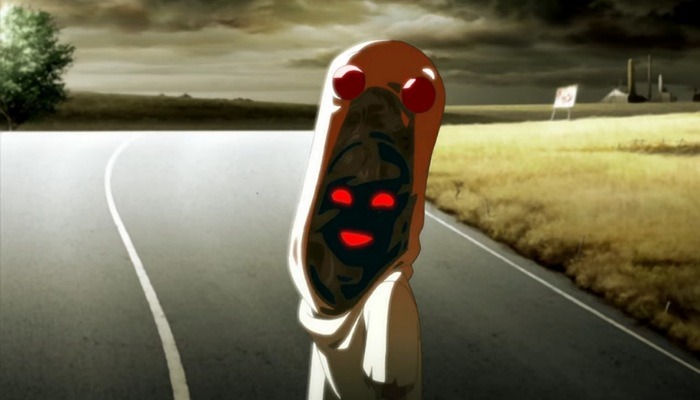 And Studio 4°C definitely seized the opportunity to play far outside of the box when creating these animated shorts. However, due to its experimental artstyles and storytelling, Genius Party is not as popular as other anthology films such Robot Carnival and Memories. But this makes Genius Party a go-to film to watch if you're ever in the mood for something different, wildly creative and inspiring, or you simply looking for a great anime.
6. Jin-Roh: The Wolf Brigade
Watch on: Crunchyroll
Jin-Roh: The Wolf Brigade takes place in an alternate version of 1950s Japan after World War 2 was won by Nazi Germany. Japan continues to recover after the devastating damage of the atomic bombs. The cities are in a constant state of riots and acts of terrorism are on the rise. In response, the government creates a unit of counter-terrorist police equipped with full-body armor and powerful automatic firearms.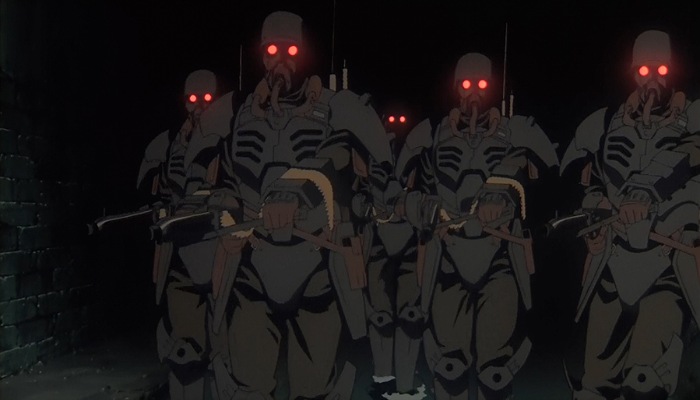 Soon, a rumor of a secret faction roaming among the special police unit begins to spread mass paranoia throughout the police force and government. This conspiracy runs deep as plot twist after plot twist are unveiled up until the last minute of the movie. Some viewers may be displeased with the slow pacing of this movie but it's an essential aspect to build the tense, dark atmosphere of this action political thriller.
7. Mind Game
Watch on: Amazon Prime Video
Mind Game is one of those films where describing what happens in it simply isn't enough. This experimental film presents an outstanding viewing experience that bounces between so many visual styles while juggling an intricate story that words cannot describe it. But I'll try.
In short, Nishi is a "loser" who has big dreams of becoming a comic book artist. He ends up bumping into his childhood crush and they decide to go out and catch up on life over dinner. Yakuza gangsters arrive shortly afterwards and things go downhill very quickly after that.
I'm not going lie, Mind Game does start off odd and can be quite confusing at times. But just stay until the end and you'll understand why this film has won many awards such as Best Film and Best Script. Additionally, it's one of the few films with a rare 100% score on Rotten Tomatoes.
8. Promare
Watch on: HBO Max or Amazon Prime Video
Studio Trigger is well known for their visually appealing but off the wall, rapid pace anime series such as Kill la Kill and Gurren Lagann. Now, the animation studio has achieved the perfect balance between thrilling action, compelling story and breathtaking visuals with their first feature film Promare.
The film takes place many years after a mysterious fire suddenly consumed people all over the planet and unleashed a massive wave of fires and combustion that wiped out half the planet. The people who developed the ability to use this fire became known as the Burnish. An elite unit of firefighters were created to stop the Burnish and prevent anymore catastrophic events.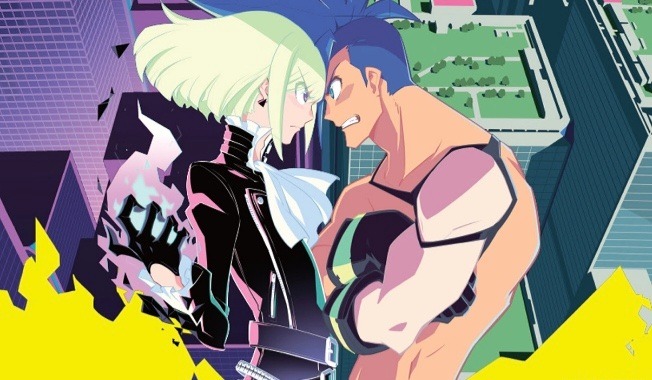 Once you click play, your eyes will be glued to the television until the credits start rolling. The vibrant colors and marvelous animation will have you in awe and adjusting your TV color settings to max. Every action scene is expertly done and exhilarating to watch. When you think the action couldn't get any better the next fight surprises you, then the next fight outdoes the last one and so on until the film is finally comes to a close.
Check out these great anime from 2021 that you may have missed! Or discover some classics and see what the best anime from the 70s are.