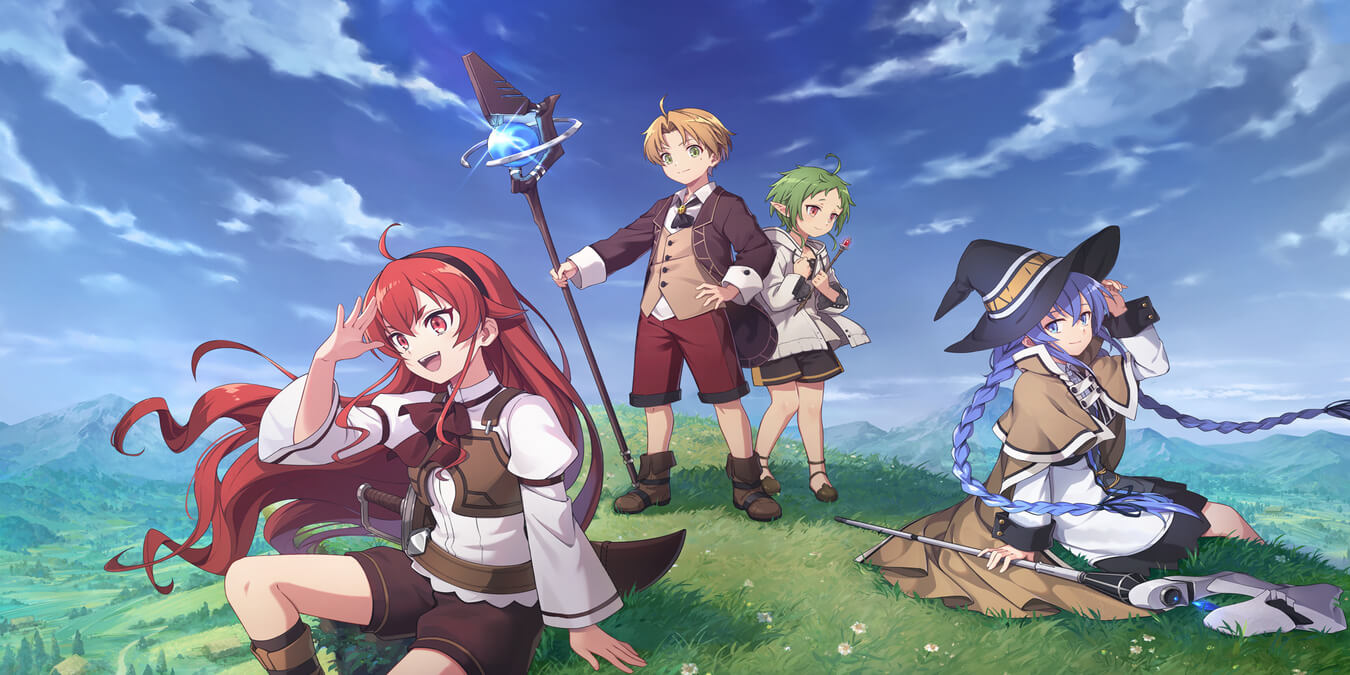 We're deep into 2022, and the summer anime season is already here. There's a lot of anime to keep an eye on while they're airing, but what do we do in the meantime? Well, here are some great anime shows from 2021 that you need to watch.
If you are looking for new manga to read, definitely check out these three new-gen gems.
1. Vivy: Flourite Eye's Song
Watch on: Crunchyroll, Netflix
The plot of Vivy is very similar to that of the Terminator movies. Humanity is in danger, the AIs finally decided to remove us from the planet, and our one and the only hope is Viviy, a singer AI that needs to go back in time and prevent this catastrophe from happening.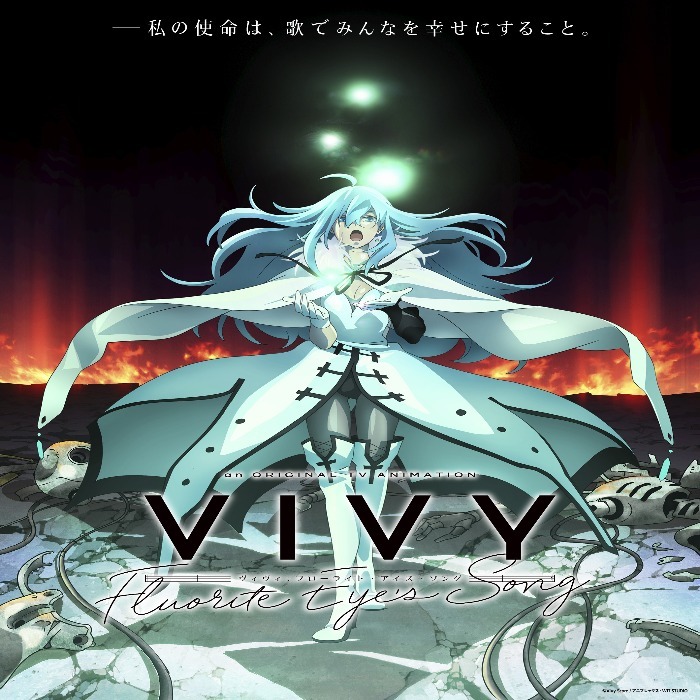 Vivy is an AI that's looking for meaning in this existence all while battling against a grim and desperate future. Brought to you by the brilliant mind that created Re: Zero, Vivy features high-octane action, outstanding soundtracks, and multiple scenes that will make you cry your eyes out.
2. Mars Red
Watch on: Crunchyroll
Tokyo faces a dangerous vampire crisis in 1923. Code Zero, a special undercover vampire hunting unit has to deal with this issue before it gets out of hand. While it has a standard vampire plot, this anime is anything but typical.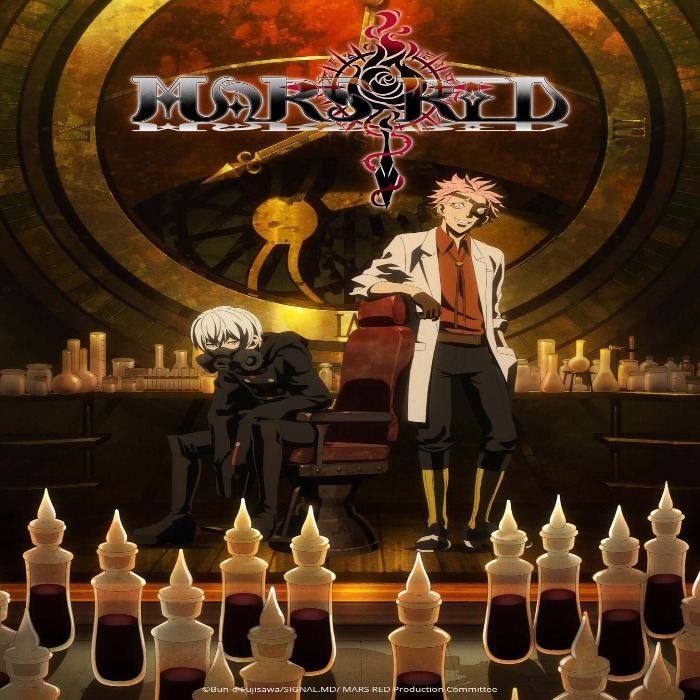 Based on a stage reading play, Mars Red brings us a tragic and beautiful story about vampires told through the 21:9 letterbox aspect ratio. It strays away from your typical vampire action and makes you pay constant attention to each and every detail. But anyone that appreciates grandiose dialogue, stunning shot compositions, and a haunting soundtrack is going to fall in love with this anime.
3. Shadows House
Watch on: Crunchyroll
In the world of Shadows House, every Shadow children have a Living Doll partner who serve as their attendants. The story is about Emilico, a young and cheerful Living Doll, who starts to discover some dark secrets about the Shadows House.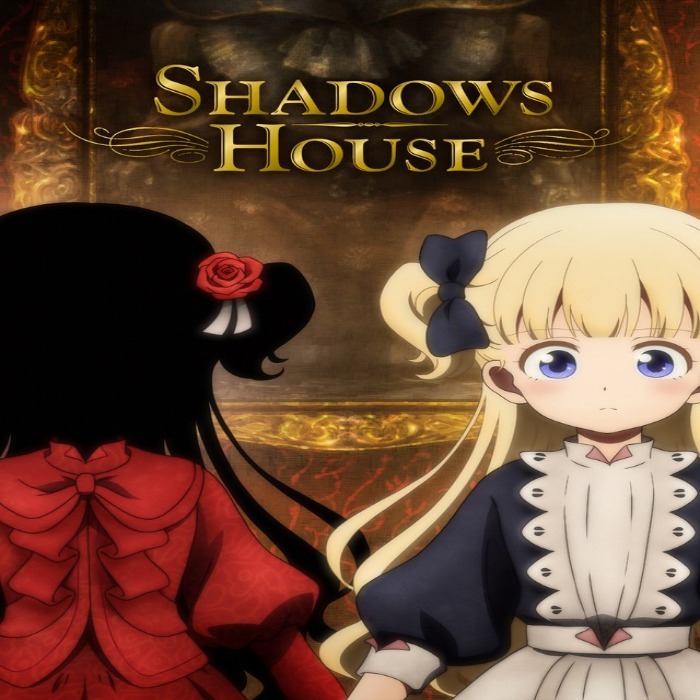 A mystery with eerie horror elements, compelling visual storytelling, a unique aesthetic, and superb class criticism. Shadows House by CloverWorks is a peculiar type of anime. It seems like an unusual slice-of-life show, but it quickly set itself apart with its uncanniness. If you loved The Promised Neverland, this scratches the same itch.
4. Odd Taxi
Watch on: Crunchyroll
While Odakawa is a rather strange and eccentric walrus, he has a good heart and leads a normal life. However, that changes once a bizarre murder case gets tracked back to him. Get ready for a drama-mystery rollercoaster ride that has no breaks.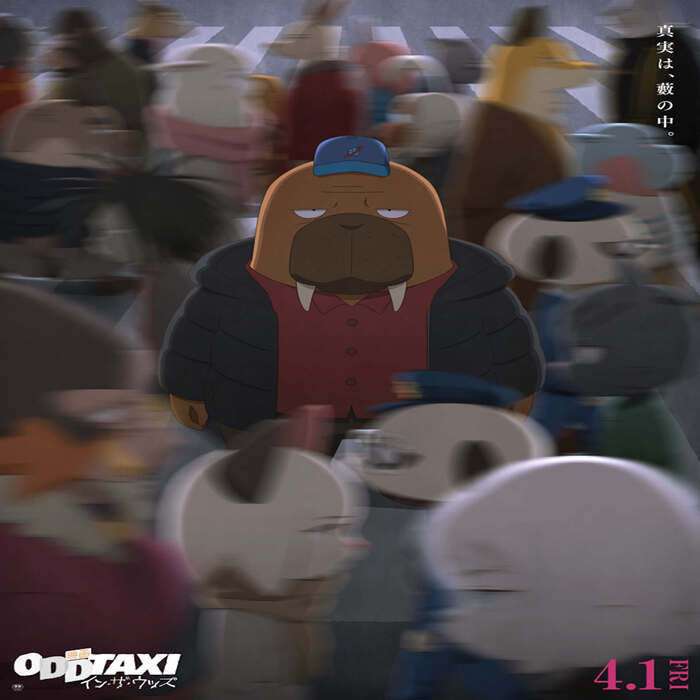 A lot of people talked about Odd Taxi. But, for some reason, not many actually watched the show. Odd Taxi manages to bring some of the most organic dialogue ever seen in a show, animated or live. A murder mystery that flows so seamlessly that you won't even notice the passage of time until the show abruptly ends. A modern classic that everyone needs to see. This is one anime from 2021 that you need to watch no matter what.
5. Mushoku Tensei: Jobless Reincarnation
Watch on: Crunchyroll, Hulu
Not many anime get to depict a rather despicable and disgusting main character in the first season and have his character get rapid development by the second season. Rudeus Greyrat, a former 34-year-old shut-in, gets just that in one of the most fantastic fantasy isekai you've seen these last couple of years.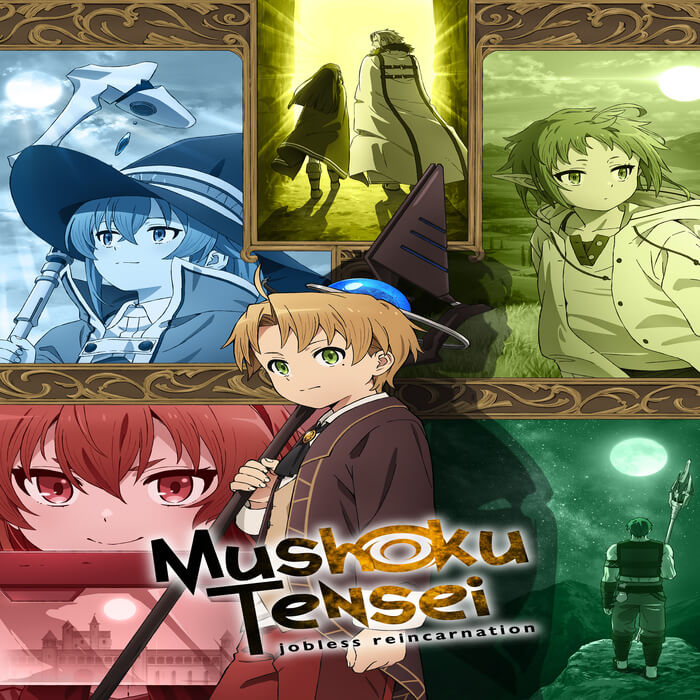 Studio Bind made a scene where a character eats bread look mesmerizing. The care and attention they gave to this isekai is absurd. And that's without considering that this is a story full of extremely complex characters that explores some of the darker themes that define us as humans. Not many anime manage to present an utterly despicable main character that goes through insane character development and ends up being one of the coolest protagonists you'll see today. Above all, Mushoku Tensei is a fantasy show with a setting so vivid you won't be able to look away, definitely one anime from 2021 you need to watch no matter what.
6. So I'm a Spider, So What?
Watch on: Crunchyroll
You won't find many isekai with a protagonist that's a spider. How did she end up as a spider? What does a spider even do in a fantasy world? Those are things you should find out yourself, as this is one power fantasy isekai you shouldn't skip.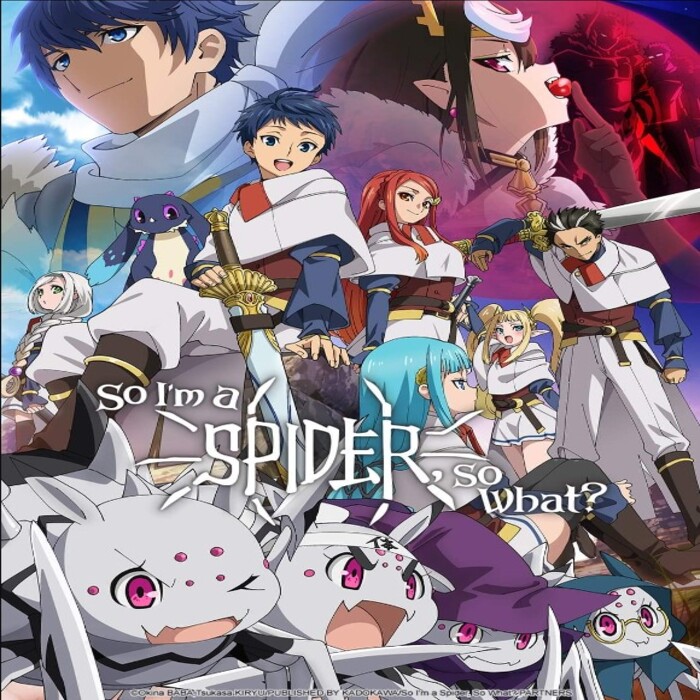 Imagine how you would feel if your whole class got isekai'd into a world where they were cool heroes, but you became a small spider. But, all is not lost as it appears that there's an RPG-like system in this world. And our cute little spider will abuse that system and become a powerful force in this strange new world. The anime is made out of two parts, one follows our cute little spider, and the other shows the rest of her class and what they're doing.
7. To Your Eternity
Watch on: Crunchyroll
This is one series that you don't want to watch if you don't deal with extremely heavy themes well – existentialism, death, and all of that stuff.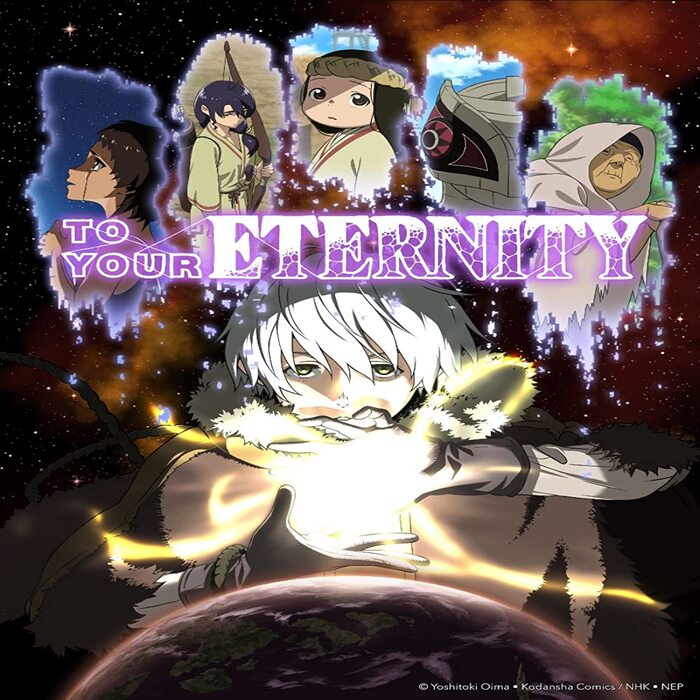 To Your Eternity is an anime that explores the depths of human connections, the complexity of emotions, and the meaning of life. We follow a literal ball that can take the form of any object or animal as it experiences the wonders of the world, first as a wolf, and soon as a boy. Yes, this is one show full of heavy emotions, and if you're emotional like me, full of moments that will make you bawl your eyes out. Another 2021 anime that you need to watch.
8. The World's Finest Assassin Gets Reincarnated in Another World as an Aristocrat
Watch on: Crunchyroll
A cool, calm, and collected assassin sets up everything he can in this fantasy world to take out the hero before he goes crazy and destroys it.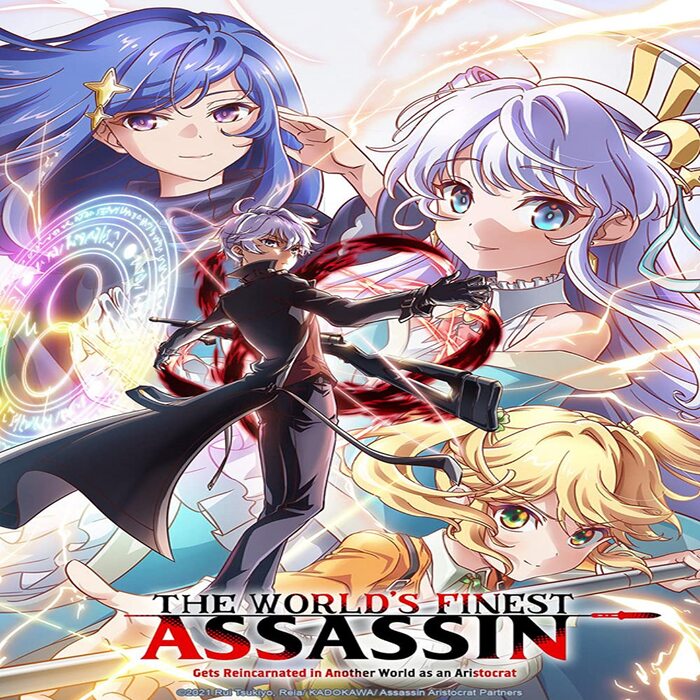 We always get isekais where the main hero is a nobody reincarnated into a mighty hero. But The World's Finest Assassin Gets Reincarnated in Another World as an Aristocrat flips this power fantasy concept on its head. See, our main hero was a deadly assassin in his previous life. And during his talk with the goddess that granted him another chance at life, our hero was given a choice to pick the abilities he wanted. Right from the start, this anime shows us the cunningness and deadly adaptability of the former greatest assassin.
If you're in the mood for some anime movie goodness, check out our ranking of the Ghibli movies!