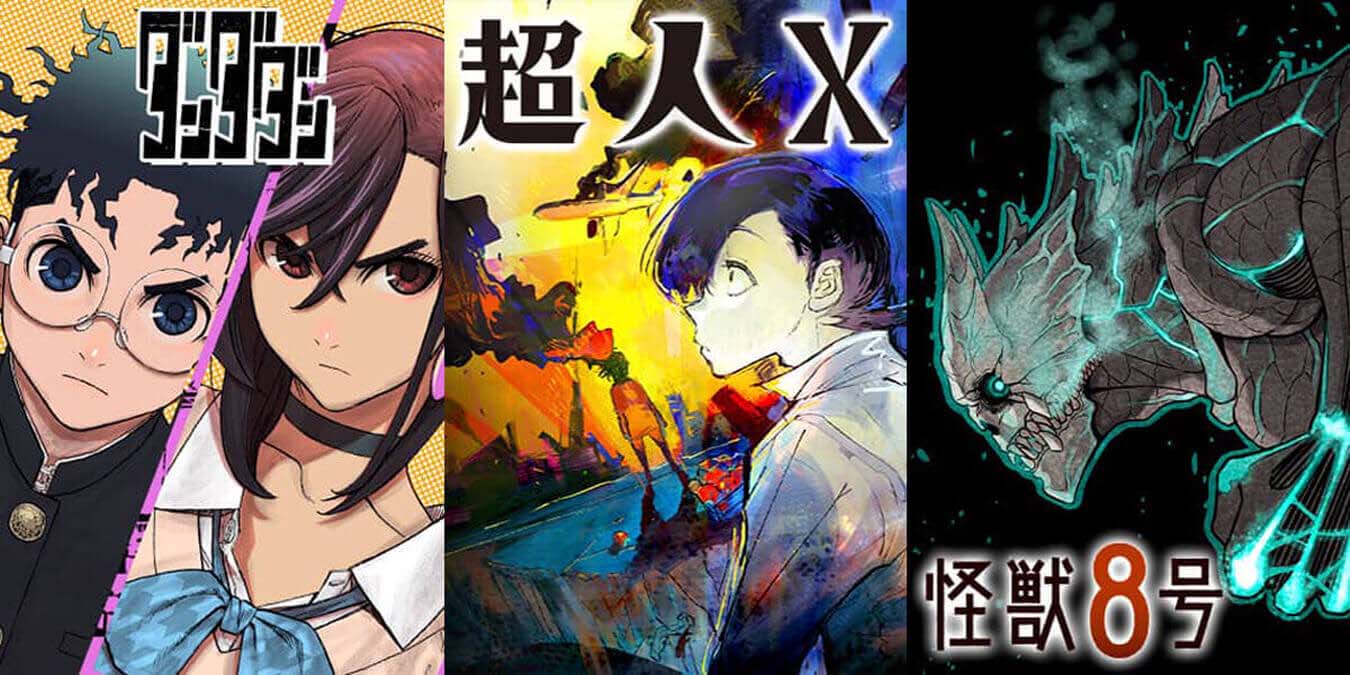 It's not easy to find hidden gems in the vast manga industry. That's why you have us, avid fanatics that read anything and everything, to tell you what's worth keeping an eye on.
So while we all wait for the next Jujutsu Kaisen, One Piece, or Boruto chapter, take a look at these fresh and exciting, and relatively unknown manga.
Looking for the most exciting shows 2022 has to offer so far? Check out our recommendations!
What is considered New-Gen Manga?
Now, you may be wondering, what is new-gen manga? Well, if you consider classics like One Piece, Naruto, Bleach, Sailor Moon, Inuyasha, Dragon Ball, they are considered old-gen. The new kids on the block are new-gen. These include titles like Spy x Family, Chainsaw Man, Monster No.8, One Punch Man, Demon Slayer, and so on.
1. Dandadan
We all fell in love with Chainsaw Man because it knew how to make chaos enjoyable and gripping. Well, you can look at Dandadan like it's Chainsaw Man's less vulgar but stranger cousin. It's a series that manages to pack adrenaline-pumping fights, heart-warming romance, and eerie horror and supernatural elements into one otherworldly mix.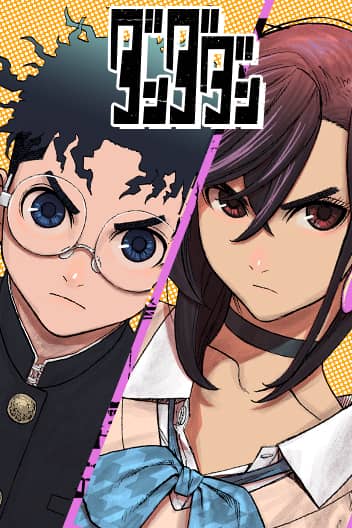 The storyline follows Takakura, an occult fanatic of aliens but doesn't believe in spirits, and Ayase, a girl from a special family that dabbles in the spiritual arts who, for some reason, doesn't believe in aliens. The manga then takes us through many occult and otherworldly clashes, romantic shenanigans, and much more.
Organic and playful dialogue, believable characters that don't feel like generic cliches, and gorgeous art. The story is a roller-coaster but one filled with so many fun attractions that keep you glued from the first to the last page.
Dandadan glues together completely random characters and happenings into one cohesive story. Both new and returning characters contribute to the plot's development in ways no one could ever predict.
Dandadan moves away from standard genres but we would put it in the action/comedy/supernatural mix.
2. Choujin X
Sui Ishida, the brilliant mind behind Tokyo Ghoul, knows hows to delve deep into a character's very core, and then unravel it through a story filled with shocking scenarios, outstanding character developments, and often tragic ends. Choujin X has all of that in spades and more. The manga just ended its prologue, which was in itself heart-stopping and straight-out nerve-wracking at times, so it's already clear that we're in for another exhilarating and intense ride.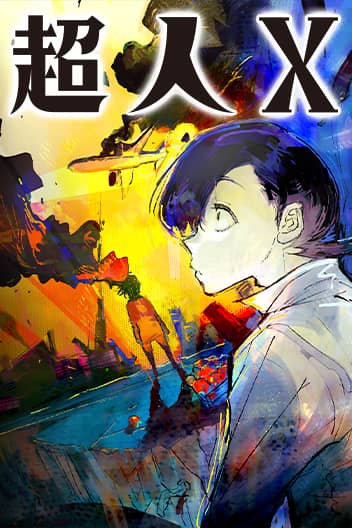 Choujin X follows two boys, Tokio Kurohara and Azuma Higashi. Azuma is a skilled and capable fighter with a particularly strong sense of justice. He has good grades and is charismatic. Everything Tokio isn't. Still, these two share an unbreakable bond. Their home is a district that was savagely destroyed by Choujins, people that possess otherworldly abilities. While coming home one day, a dangerous man threatens to kill them. It's either death or life with Choujin powers. That's the beginning of one harrowing story of friendship, jealousy, lust for power, and weakness.
The protagonist of Choujin X shares many similarities with Kaneki Ken from Tokyo Ghoul, and Ishida knows how to flesh out characters and set up a story in a moving and disturbing way.
The horror element of Choujin X is another compelling aspect. When you see a character have a complete mental breakdown in Sui Ishida's manga, you get shivers. Everything from the buildup, to the breaking point, and the catharsis of the whole situation is nerve-wrenching.
Choujin X falls in the shounen/seinen supernatural action mix, with elements of horror added in.
3. Kaiju No.8
Typical shounen stories with an inner-monster troupe are quite common today. Jujutsu Kaisen is one of them, but that one is an animal of its own kind. Kaiju No.8 is a lot more light-hearted. Still, Kaiju No.8 has a lot of clean and hyped-up fights, wholesome interactions, and overall likable characters.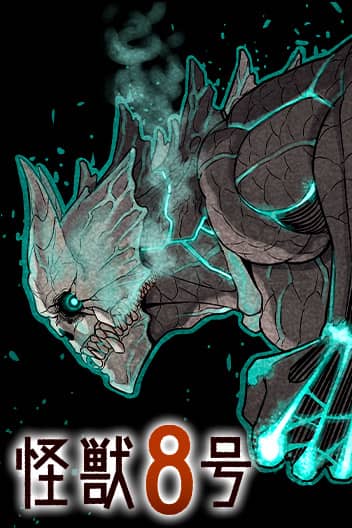 Our main character is a 32-year-old that never managed to follow his dream. Kafka had a dream a long time ago, a dream he shared with his girl friend. But, while she managed to take a step towards their goal, he was left behind. That is, until one day Kafka finds himself in the possession of extremely potent power. Will it end up consuming him, or allow him to become the hero he dreamed of being?
The clean and pristine artwork lets both the fights and the conversations shine. With no visual clutter to distract you, Kaiju No. 8 goes above and beyond to make you feel excited, happy, and sometimes sad. A shounen manga that won't shy away from some darker and more serious topics and cover them with great maturity and seriousness.
What releases are you looking forward to seeing in the rest of 2022? See our top picks for the second half of 2022!