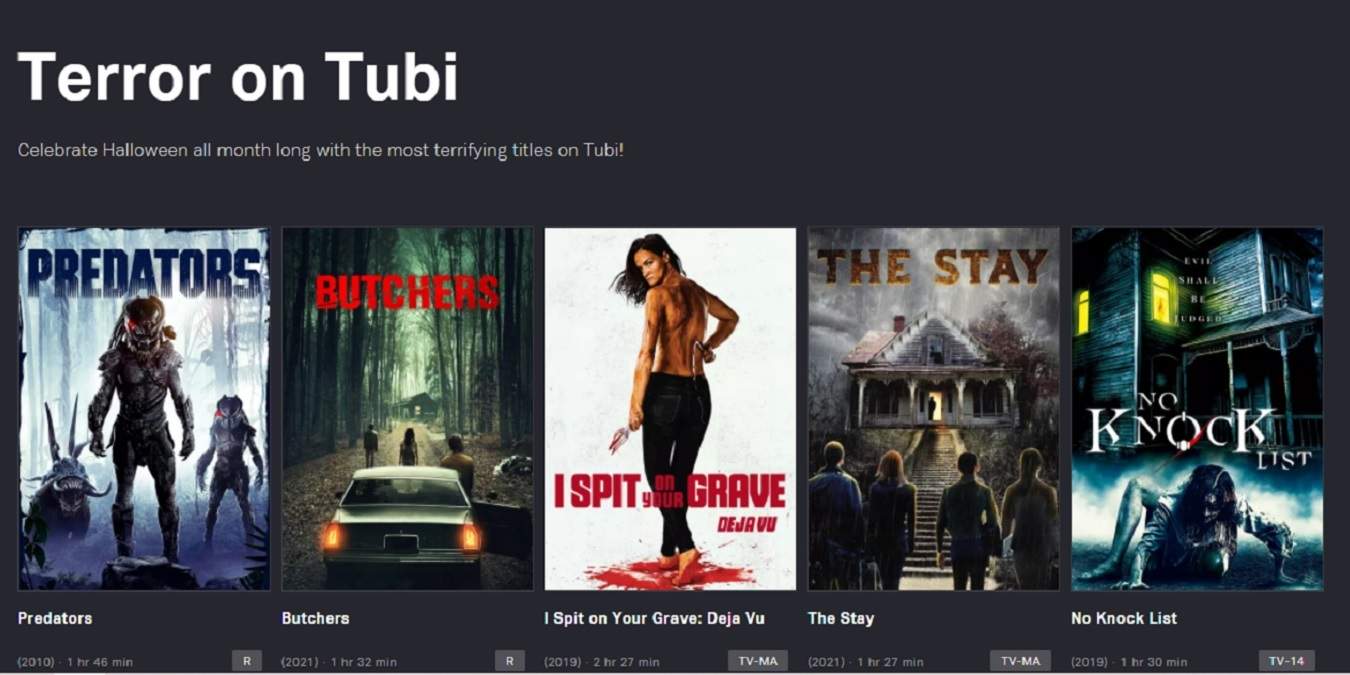 It doesn't have to be Halloween for us to embrace the cold claws of horror, but it sure helps. That's why free streaming service Tubi has created Terror on Tubi to celebrate everything horror, which includes everything from slasher flicks to comedies.
You don't need an account to watch, but you might want to create a free one anyway to create a watchlist. All you have to deal with is a few ads, which isn't really all that bad. This is intended for US viewers, but if you have a VPN then you can easily work around those pesky geo-restrictions.
1. The Texas Chainsaw Massacre (1974)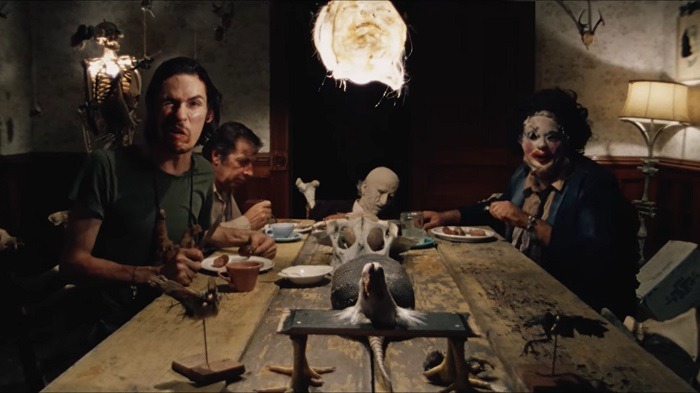 As one of the most memorable and iconic slasher flicks, the 1974 version of The Texas Chainsaw Massacre proves you don't need a huge budget to create a great horror film. It also gave us Leatherface (Gunnar Hansen) who wore a horrific mask of human skin as he terrorized a group of friends who dared get to close to his property. It's a nightmarish hillbilly blootdbath.
2. Hellraiser (1987)
Clive Barker directs the utterly disturbing body-horror Hellraiser, bringing to life the iconic Pinhead and his demonic Cenobites. Based on the sights he saw in S&M bars in New York, Barker creates characters equal parts evil and good, depending on what you're into.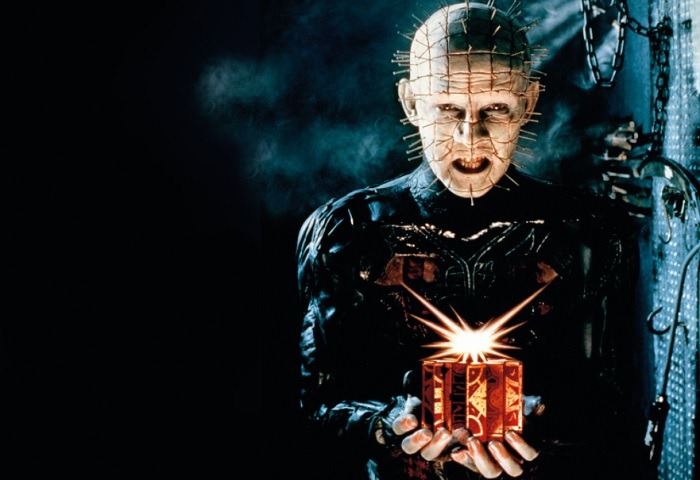 When deviant hedonist Frank accidentally unleashes the Cenobites, they tear him apart, leaving his equally disturbing sister-in-law to try and bring him back to life through human sacrifices.
Terror on Tubi also has Hellbound: Hellraiser II, Hellraiser: Judgement, and Hellraiser: Revelations. Be warned that after the sequel they get progressively crappier as the series goes on, slipping into the 'so bad they're good' bracket eventually.
3. The Fog (1980)
Halloween scream queen Jamie Leigh Curtis, along with Janet Leigh and Hal Holbrook, star in The Fog with horror legend John Carpenter directing.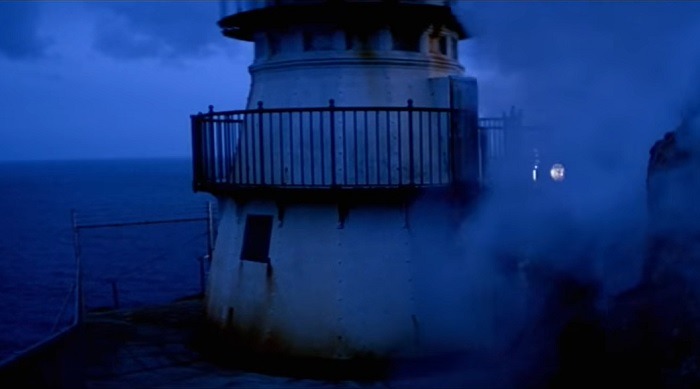 How evil could fog really be? For a small coastal town in California, fog means the end of everything. What starts as random deaths and incidents, turns into a thrilling battle to survive as the fog rolls in and the town's darkest secret is ultimately revealed.
4. Abbott and Costello Meet the Killer (1949)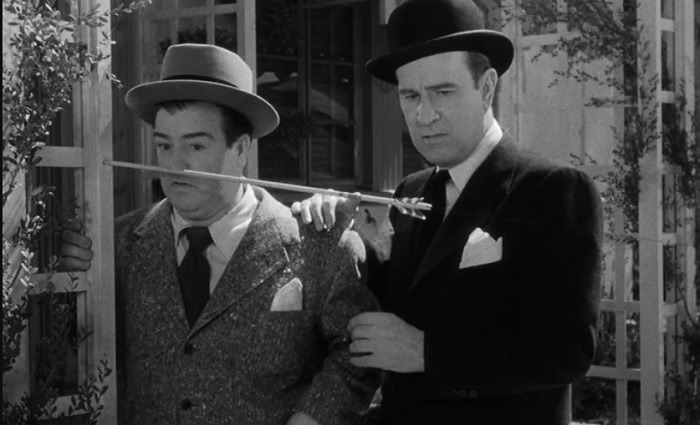 Terror on Tubi isn't limited to terrifying horror. Need something a bit lighter and less bloody, especially for a younger audience? Check out Abbott and Costello Meet the Killer. Featuring one of the funniest comedy duos ever along with Boris Karloff, the film feels a bit like an early version of Clue. It's a hilarious whodunit with a fun mix of killer thriller thrown in.
5. Identity (2003)
If you want a free horror film that keeps you guessing until the end, Identity is it. After a storm leads 10 strangers to the same motel, they scramble to stay alive as a serial killer picks them off one by one. This is all while a serial killer awaits execution for killing a group of motel guests. Is there a connection?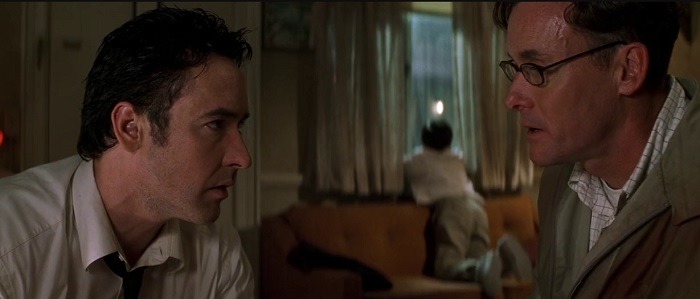 It's eerie as the group learns more about themselves and exactly why they're being targeted. If you love thriller and mystery combined, this is perfect. Plus, John Cusack, Ray Liotta, Amanda Peet, John C. McGinley, and Alfred Molina make up a must-watch all-star ensemble.
6. Urban Legend (1998)
They're just urban legends, right? In Urban Legend, university studies discover legends are more fact than fiction as one group is quickly killed in a variety of gruesome ways.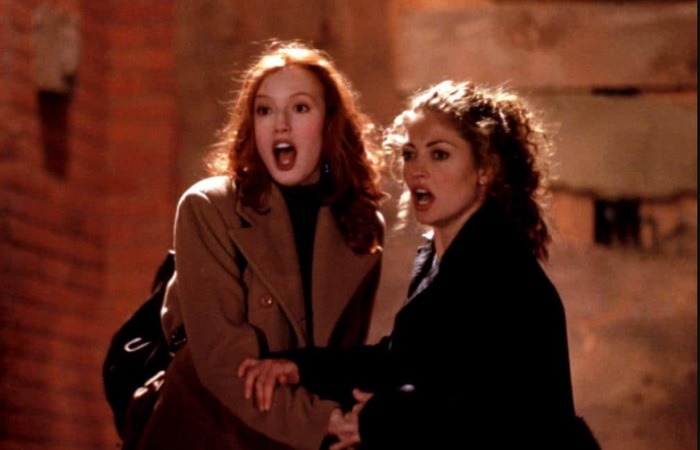 Once the pattern of urban legends is discovered, it's a race to stay alive. It's a bit corny and definitely isn't the most original, but it's still a classic 90s teen slasher that's well worth watching with a bowl of popcorn. Plus, it stars Jared Leto long before he played the Joker.
You can also check out the follow up Urban Legends: The Final Cut.
7. Phantasm (1979)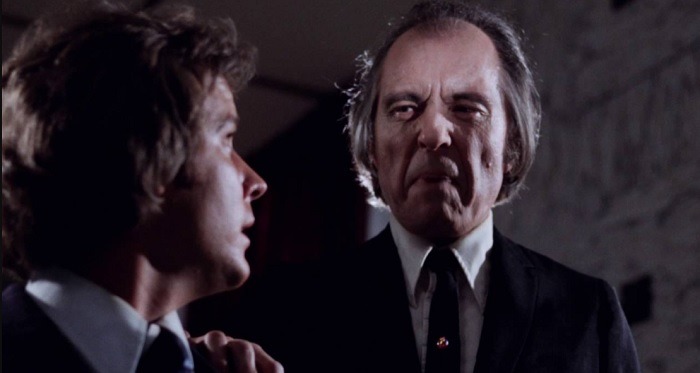 Terror on Tubi is a nightmare come true for any Phantasm fan. It's become a cult classic over the years and follows a group of teens faced with the Tall Man. Only they discover that the town's mortician (Tall Man) is actually reanimating the dead. The building tension adds an extra layer of horror, and while the teens may think they've killed the Tall Man, we all know that true horror villains never really die.
Tubi also has Phantasm II, Phantasm III: Lord of the Dead, Phantasm IV: Oblivion, and Phantasm Ravager.
8. Children of the Corn (1984)
You can't have a list of horror movies without at least one Stephen King film. Children of the Corn stars Linda Hamilton and Peter Horton, who accidentally stumble into a small town with no adults.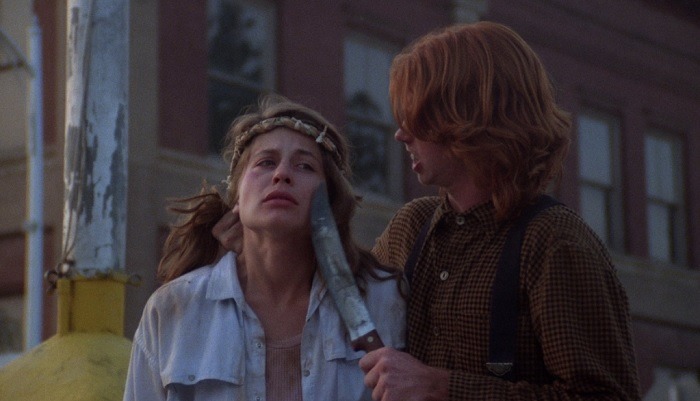 The children are part of a terrifying cult headed by a young minister. The premise is simple: don't become the kids' next sacrifice to the demonic entity they follow. Don't be surprised if seeing your kids the next day makes you want to scream.
Terror on Tubi also has Children of the Corn: Genesis.
9. Warlock (1991)
Julian Sands effortlessly breathes life into an evil warlock. Warlock is both a horror and fantasy adventure as 17th century witch hunter Redferne (Richard E. Grant) chases the warlock through the ages into the 1980s.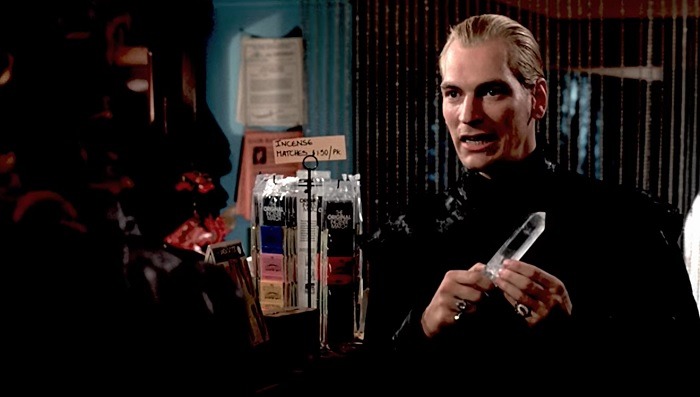 While the warlock's charm and wickedness helps him adapt quickly to a modern world, Redferne's struggles continue to hold him back. It's a thrilling cat-and-mouse game with the world as the stakes.
Also check out Warlock II: The Armageddon and Warlock III: The End of Innocence.
10. Tubi Originals
Not all free streaming services have original shows and movies, but Tubi is backed by Fox, which helps Tubi give viewers something completely new.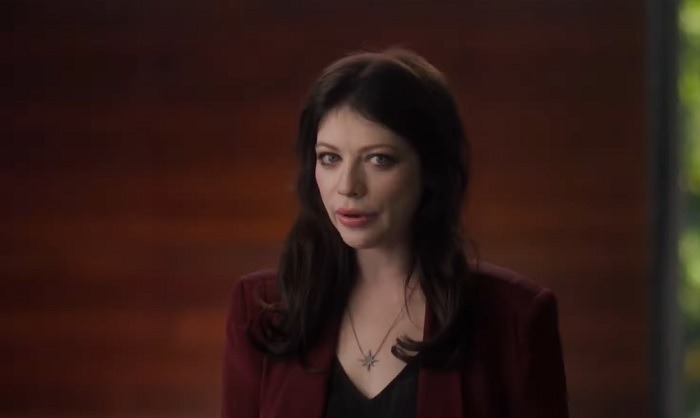 Terror on Tubi gets to feature some of the first Tubi Originals, which include:
Meet, Marry, Murder (Premieres October 6th) – Hosted by Michelle Trachtenburg, this 13-part series looks into the darker side of marriage and how some partners chose to be widows through murder.
Famously Haunted: Amityville (Premieres October 15th) – This documentary dives into the Amityville legend. Learn about the original murders that turned into one of the most well-known ghost stories.
Celebrity Exorcism (Premieres October 22nd) – Welcome a paranormal boot camp featuring Shar Jackson, Jodie Sweetin, and Metta World Peace. They work with an acclaimed exorcist to perform exorcisms at a haunted location.
Harland Manor (Premieres October 29th) – What starts as a team of paranormal investigators researching Harland Manor quickly turns into a nightmare as the team's haunted by the evil spirits that still reside there. It's directed by Stephen R. Monroe and stars Dion Johnstone, Summer H. Howell, Josh Strait, and Camille Sullivan.
With over 5,000 horror titles, there's enough horror to last you until next Halloween. Terror on Tubi is free, along with everything else Tubi has to offer. Want more? Check out 2021's Malignant and NOW TV's best horror movies.