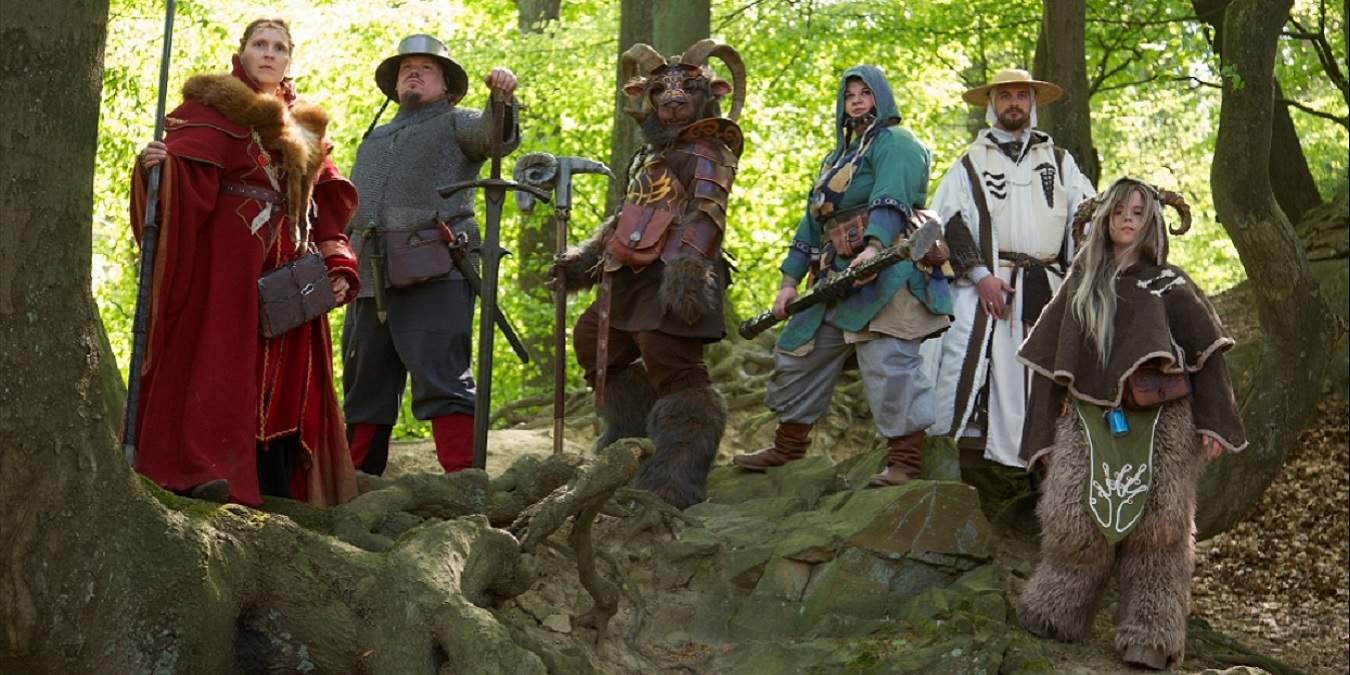 If you've ever heard about LARPing or LARPers, you might be curious how it all works. Live action role playing (LARP) lets you step into the role of a fictional character. Unlike tabletop RPGs, you dress up, adopt accents and mannerisms, and pretty much become that character!
You then meet up with fellow LARPers regularly to play out various fantasy settings and scenarios in the flesh of your character. While the LARPing community isn't as active as you might expect on YouTube, there are still a variety of great videos to learn about LARPing.
A major part of LARPing is getting into character. Discover interesting characters that may inspire your own with the best Tim Burton movies.
1. TeaforTinka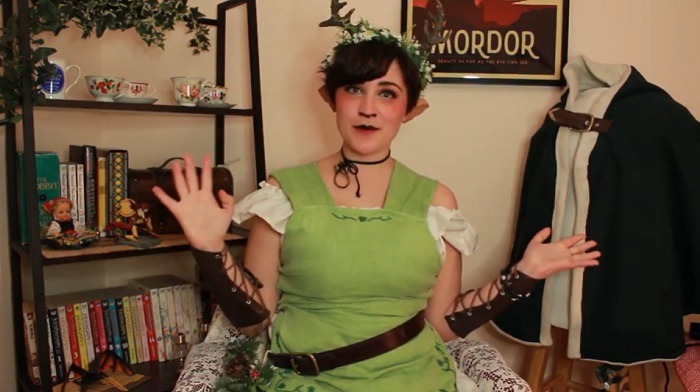 Tinka is a LARPer, cosplayer and crafter who shares experiences and tips via TeaforTinka. Most of her videos are about roleplaying crafts and makeup, which are an important part of LARPing. She doesn't have a lot of videos, but her LARP playlist introduces you to how she created and styled her character, along with some advice for those just getting started.
To learn about LARPing, start with How to Start LARPing (above). There is a lot of insight from long time LARPers to help others get started along with invites to various LARPs around the world.
2. What is LARPing? Inside the World of Live-Action Role Play in Singapore
CNA Insider decided to take a look inside the LARPing community in Singapore. If you're considering LARP yourself, it's a must-watch video to see it all in action, with a unique cultural perspective on how they do it on that side of the world – how they prepare, and how they truly become their characters.
While only around 20 minutes long, you'll learn about character creation, why LARP is more than just a game, and the camaraderie that comes with being part of a community like this.
3. Raquel Skellington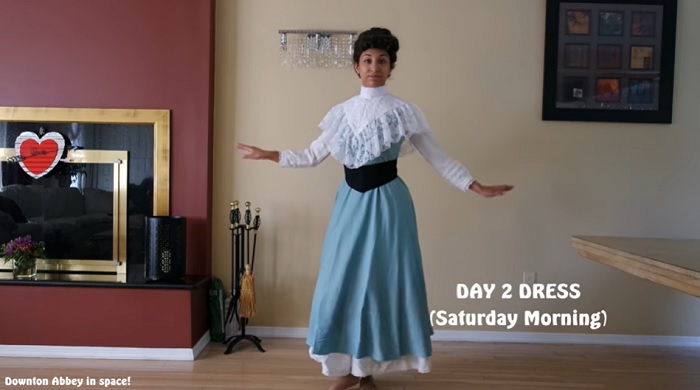 Step into the life of a LARPer living her dream with Raquel Skellington. She does a great job of describing what it's like to be a LARPer, along with showcasing some of her favorite character she's played. She even explains why many LARPers don't film at events, which is why you don't see as many LARP videos on YouTube as you might expect.
If you're ready to learn about LARPing, start with What is LARP!?: Everything You Need to Know from a Pro! It's just over an hour long and dives deep into most every aspect a beginner would need to understand before getting started. If you want to learn more about her experiences, check out her Fairweather Manor LARP vlog.
4. YouLARP
While YouLARP ended up focusing more on RPGs (D&D Curse of Strahd) than LARPing, the battle headcam videos let you step inside what it's like to be a part of LARP battle. While LARPing isn't just battles, it can be one of the more exciting parts for many LARPers. The channel also talks about crafts, accessories, and what to know if you're new.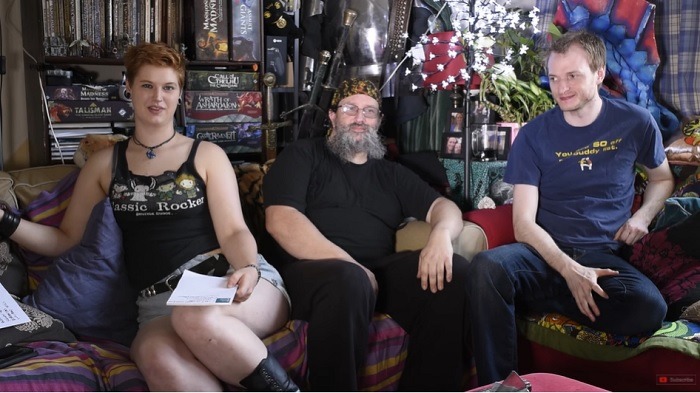 The LARP chat with Matthew Pirie explores how Pirie began in LARP, along with tips for beginners. You can also check out New to LARP: What is LARP? for advice from three LARPers who play Empire, a fantasy LARP that calls for heroes to rescue the kingdom after the empress dies.
5. Our Adventuring Party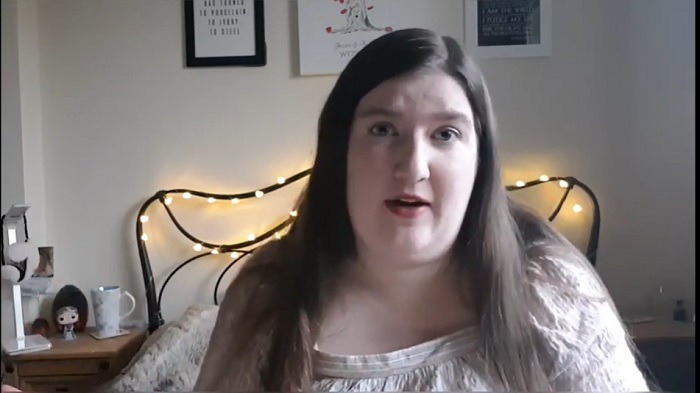 Our Adventuring Party may have started right before the pandemic hit, but that didn't stop Jess from creating a variety of useful LARP videos for beginners. In fact, one of her first videos is about writing LARP plots. She then followed it up with tips for creating your very first character.
What sets this channel apart is the Q&A sessions, such as Getting Started – LARP 101 Live. She did Q&As when she reached 500 and 1,000 subscribers and there's also What is LARP: LARP 101. With these, you can learn about LARPing based on questions new players actually have about LARP.
6. Kaza Marie
Kaza Marie & the LARP Girl Adventures is one of the more popular LARPing YouTube channels. She films her adventures at various LARP events to give others an inside look at what it's like to be a LARPer. If you really want to see more about what it's like to actually play a LARP, this is the perfect channel. While she doesn't have any 'what is LARP?' videos, she does a variety of tips, such as how to get into character, how to do injury makeup, and tips for attending a LARP event.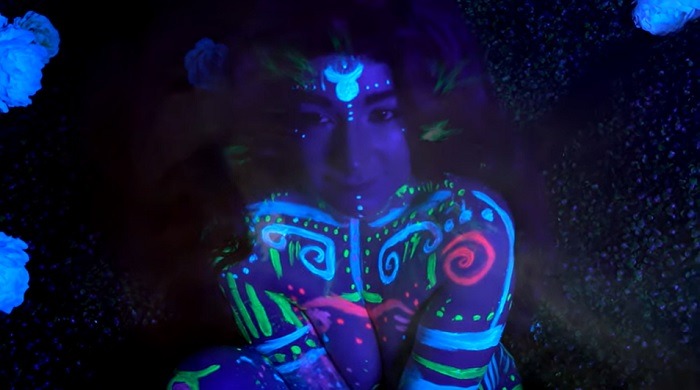 Her channel is a great way to see that LARP really can focus on a variety of subjects and genres, such as Empire in Flames (medieval fantasy) and Armistic Arcane (19th-century Penny Dreadful style).
7. What is LARPing?
If you want a more simple explainer, Insider's What is LARPing? is a great place to learn about larping basics. While less than 10 minutes long, Insider takes us through a New Jersey LARP with a steampunk theme. The two-day event features a lot of action. Learn more about what it's like to be a LARPer from actual LARPers through interviews. You'll also see scenes from the event.
If you're not quite ready for LARPing yet, you can still immerse yourself in RPGs at home. Step into virtual worlds with the best MMORPGs. Or, learn how to play D&D and find fellow D&D players online.
Image credit: RalfHuels (photographer), Anja Arenz, Chris Kunz, Dossmo, Niamh, Paolo Tratzky, Svenja Schoenmackers via Wikimedia Commons