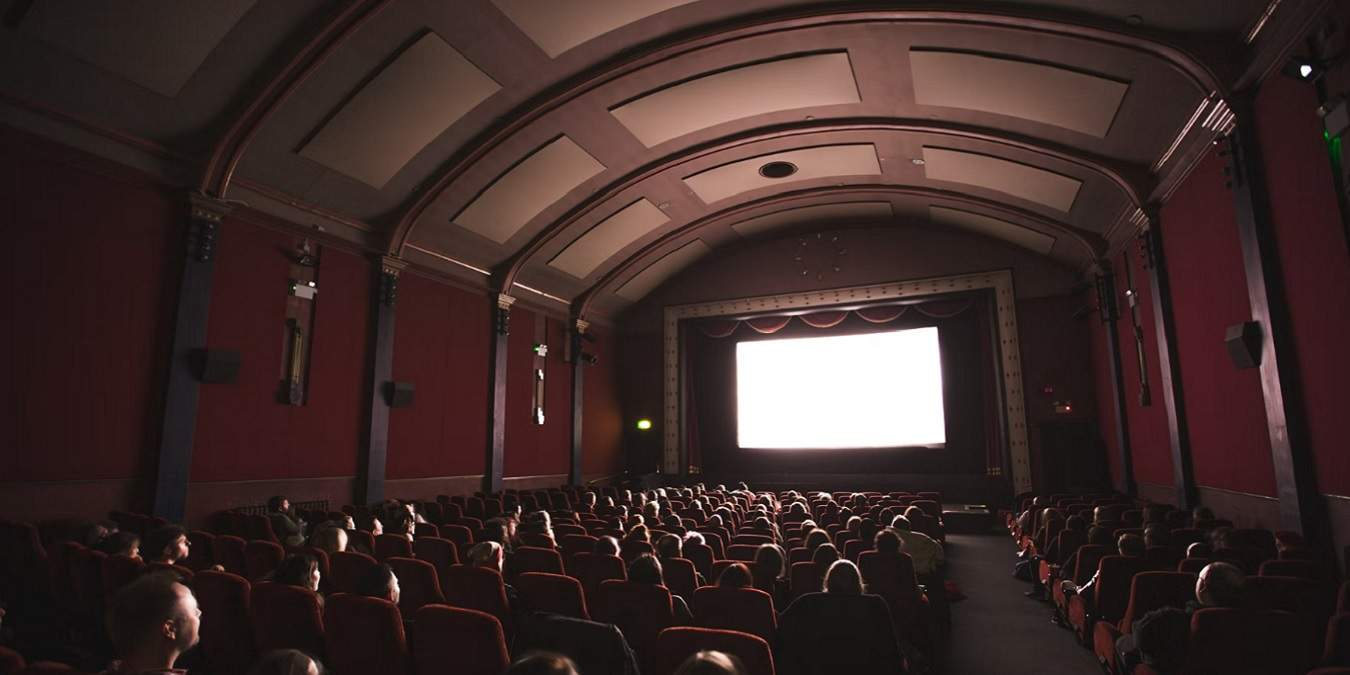 Stay on top of all the latest upcoming releases with the best YouTube channels for movie trailers. Whether you want to be the first to see what Marvel's got lined up next or are looking to impress your friends with your knowledge of cinema by seeing the trailers for upcoming
If you feel like you might have missed some of the best movies in 2021, don't worry. Get caught up with this list of some of 2021's best movies that flew just under the radar.
1. Movie Trailers Source
Here you'll find the trailers for movies you won't find on more popular channels, such as the trailer for A Writer's Odyssey. If you want a healthy mix of upcoming blockbusters and movies that might be better off going straight to DVD, Movie Trailers Source is the place to go.
The type of movies shown here lean towards geeky, action, and sci-fi movies. Occasionally, you'll even get a spoof trailer, such as The Matban featuring none other than Nicolas Cage, who we could all envision playing the part.
2. MovieGasm.com
At MovieGasm.com, you'll find all the latest and greatest upcoming movies, like Obi-Wan Kenobi. There are also shorts that tease the latest artwork, costumes, and scenes, like this Deadpool 3 short.
What makes this one of the best YouTube channels for movie trailers is the weekly trailer compilations. This gives you a great overview of everything you might have missed this week in one video. So, set aside a movie trailer day and spend 15-20 minutes getting excited over what's coming soon. You'll definitely see good variety of genres each week, such as this compilation from March 24th, 2022.
Check out Moviegasm's website too if you want in-depth movie trailer analysis.
3. Movieclips Trailers
Movieclips Trailers covers every movie genre, including some of the biggest indie films. It's also owned by Fandango, meaning you'll likely find the latest movie trailers here first. For instance, Marcel the Shell with Shoes On had just dropped at the time of writing.
It's more than just a big list of movie trailers too; you'll find trailer playlists by genre, month, and even the movie itself if a movie has multiple trailers. Trailers are separated by genre so you're not stuck digging through dozens of trailers just to find the latest horror, comedy, or family flick. Plus, the channel also releases commentaries, best movies and shows to watch, and even things to know before you go to theaters, such as the prep video for The Batman.
4. Movieclips Indie
Blockbusters are great and all, but indies still don't get the credit they deserve most of the time. To help you take in all the latest indie movies, check out Movieclips Indie. You might be surprised as just how many options there are, such as the trailer for touching drama Petite Maman, from acclaimed French filmmaker Céline Sciamma. It's an exploration of grief and love through the innocent eyes of an eight-year-old, who then strikes up a friendship with another kid in the neighbourhood. It's an emotional rollercoaster that tugs at the heartstrings.
You'll find most every genre here, conveniently listed in genre playlists. One list that might immediately stand out to indie fans is Documentary, where you'll find movies covering topics you wouldn't immediately think of, such as the upcoming Girls Can't Surf, which dives into the challenges women face in professional surfing.
5. Film Royalty
When it comes to movie trailers with commentary, it's hard to beat Film Royalty. These aren't just your usual trailers. Instead, find out why the latest new movie is going to "blow your mind," how a movie "is about to change everything," or "everything we know."
It's a kind of underrated channel, but if you love hearing movie geeks break down trailers, you'll feel right at home. The only downside is you won't find every new movie here. It's mainly major sci-fi, fantasy, and action releases, but at least that keeps things focused.
6. KinoCheck
Do you like movie trailer shows versus just watching trailers on their own? KinoCheck not only showcases the latest movie trailers in pretty much every genre (including indie), but has weekly movie news episodes that highlight trailers, latest teaser news, and general movie news as well, such as the below episode that highlights Transformers 7 and the tragic announcement of Bruce Willis retiring due to aphasia.
There are also playlists that highlight different genres, such as action, family, and sci-fi. To get as many trailers in as possible, check out the Best Upcoming Movies compilation videos. New compilations are released as least once a week and sometimes group similar movies together, such as this compilation of upcoming animated films.
Need something to watch between upcoming movies? Check some of Steven Spielberg and Ivan Reitman's best movies.
Image credit: Unsplash