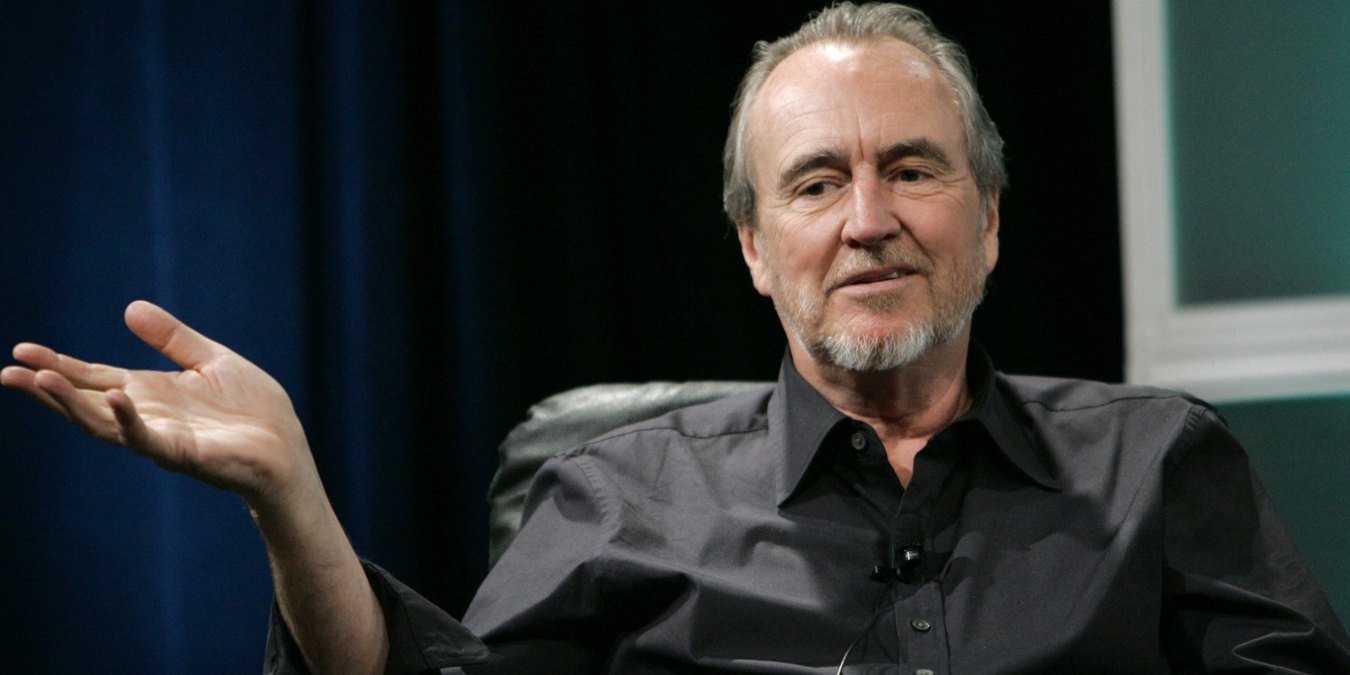 The late Wes Craven sadly passed away at the age of 76 back in 2015, but his legacy lives on in the form of a fantastic filmography of movies he directed, produced, wrote, edited and acted in.
Although Craven was known mostly for his horror offerings, he did occasionally venture away from that genre – albeit with mixed results.
In this piece we'll be taking you through the 10 best that he directed (and linking you to where you can watch them online).
While you're here, please check out our list of the best Ivan Reitman movies.
10. Paris, Je T'aime (2006)
Watch on: Amazon Prime (subscription) | YouTube
This is actually one of the better movies on the list, but as Wes Craven only directed a small snippet we'd be remiss to rank it higher on a list of his films.
Paris, je t'aime is an anthology consisting of 18 short films, directed by 22 different directors and set in different arrondissements (districts) of Paris.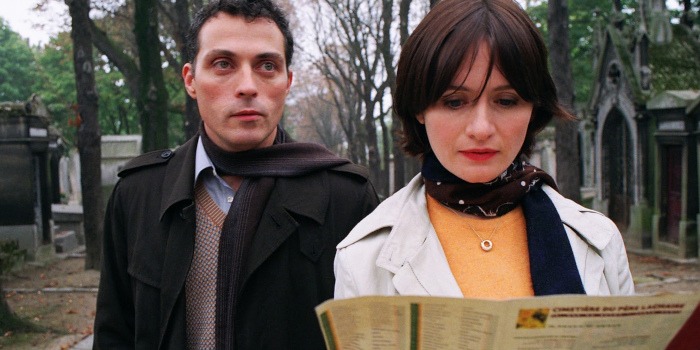 Craven's segment is called Père-Lachaise. It's set in the 10th arrondissement of Paris and it's about a young woman breaking up with her fiancé while visiting Père Lachaise Cemetery. The fiancé then redeems himself thanks to advice from the ghost of Oscar Wilde.
It's a heartfelt five-minute segment with a couple of delightful moments. It's a happy story set in a sad place – and it's among the best in this anthology movie.
9. Music Of The Heart (1999)
Watch on: Amazon Prime (rental/purchase) | YouTube (rental/purchase)
Music of the Heart is definitely the most unCravenly movie that Wes Craven ever directed. A biographical musical drama, it has an incredible cast that includes Meryl Streep, Aidan Quinn and Angela Bassett.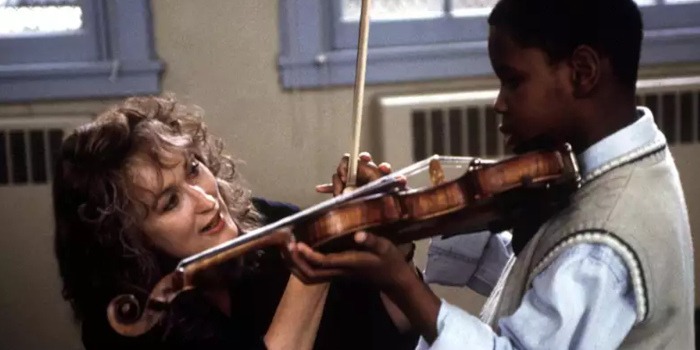 It's a dramatization of the true story of Roberta Guaspari, who co-founded the Opus 118 Harlem School of Music and fought for the funding of music education in New York City public schools.
Streep is fantastic in this movie and received an Oscar nomination for her efforts. She portrays Guaspari with humility and class – and her accent is absolutely on point (you wouldn't believe it's not how she normally speaks). It's not an overly ambitious movie, but it's efficient and highly entertaining.
8. The Serpent And The Rainbow (1988)
Watch on: Amazon Prime (rental/purchase) | YouTube (rental/purchase)
The Serpent and the Rainbow is a horror movie loosely based on the 1985 non-fiction book of the same name by ethnobotanist Wade Davis.
It's about an anthropologist who heads to Haiti after hearing rumors about a drug black magic practitioners used in order to turn people into zombies.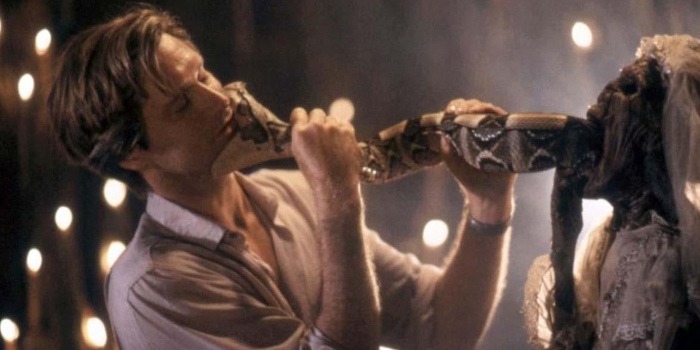 This is a chilling but intelligent movie that actually suffers from an excessive use of special effects (although the visuals are quite stunning). Pullman is brilliant in it and its strength is that it takes Haitian voodoo seriously, avoiding the typically cartoonish Hollywood take on it.
7. The Hills Have Eyes (1977)
Watch on: Amazon Prime (rental/purchase) | YouTube (rental/purchase)
The Hills Have Eyes is all about the suburban Carter family, who find themselves targeted by a family of cannibal savages when they get stranded in the Nevada desert.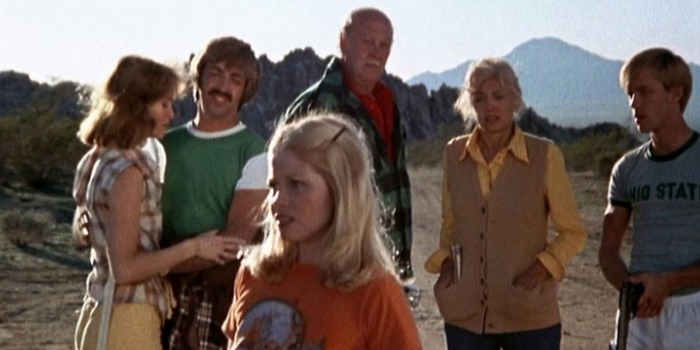 This is a very crude movie – filled with dark humor and tension – but it also has a very well told story. It rubs shoulders with the best horrors of the 1970s, which says a lot given what a golden and gruesome era it was for the genre.
6. The People Under The Stairs (1991)
Watch on: Amazon Prime (rental/purchase) | YouTube (rental/purchase)
A horror-comedy, The People Under the Stairs is about a young boy and two adult robbers who find themselves trapped inside a house belonging to a strange couple, having broken into it to steal their collection of rare coins.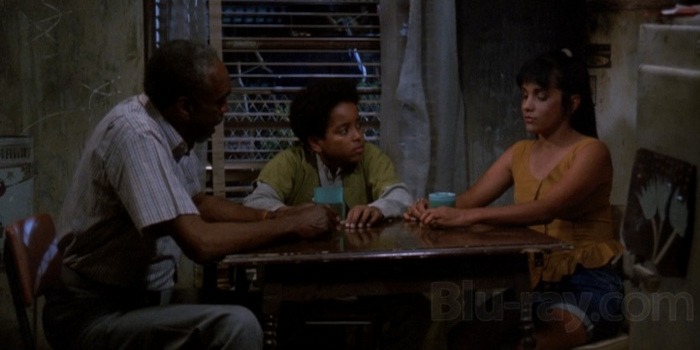 With heaps of creepiness and plenty of blood and gore, The People Under the Stairs will quench the thirst of any horror fan; the scariest thing about it is that it's based on a true story about parents who kept their children locked in the basement for years. It has striking visuals and a decent amount of humor.
5. Red Eye (2005)
Watch on: Netflix | Amazon Prime (rental/purchase) | Hulu | YouTube (rental/purchase)
Red Eye is a psychological thriller starring the wonderfully talented trio of Rachel McAdams, Cillian Murphy and Brian Cox. It's about a hotel manager who finds herself caught up in an assassination plot by a domestic terrorist while she's aboard a red-eye flight to Miami from Dallas Love Field.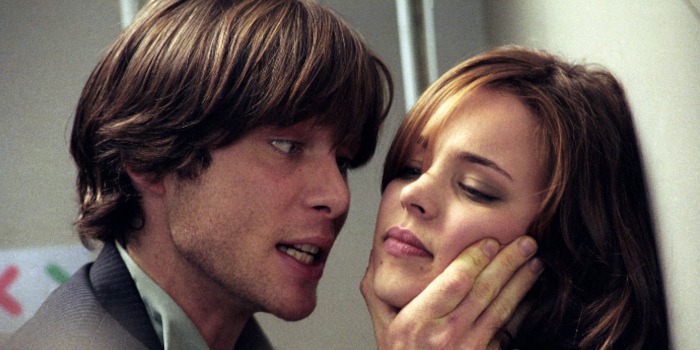 Thanks largely to great performances by its lead trio – Murphy and McAdams in particular work brilliantly together – Red Eye is a gripping, suspenseful movie that runs incredibly smoothly and will have you sitting on the edge of your seat from start to finish.
4. Wes Craven's New Nightmare (1994)
Watch on: Amazon Prime (rental/purchase) | YouTube (rental/purchase)
Wes Craven's New Nightmare is a meta slasher horror and the standalone seventh installment in the Nightmare on Elm Street franchise.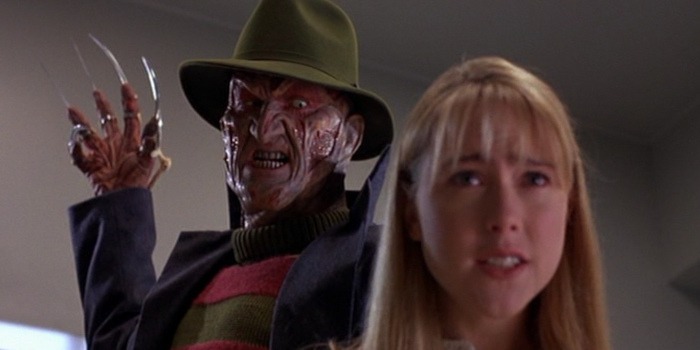 In this movie, Englund's iconic Freddy Krueger is depicted as a fictional villain who invades the real world and torments the cast and crew involved in the making of movies about him.
This is a really intelligent meta horror that adds a completely new dimension to the Nightmare on Elm Street saga. It has great performances, a number of interesting twists and turns, and looks fantastic. If Wes Craven hadn't already made sleeping a scary prospect, this outing made everyday life in the real world that little bit more terrifying.
3. Scream 2 (1997)
Watch on: Amazon Prime (rental/purchase) | YouTube (rental/purchase)
Scream 2 is a sequel to 1996's Scream. It takes place two years after the first movie and again concerns Sidney Prescott and the other survivors of the Woodsboro massacre – this time at the fictional Windsor College in Ohio, where they find themselves being targeted by a copycat killer using the guise of Ghostface.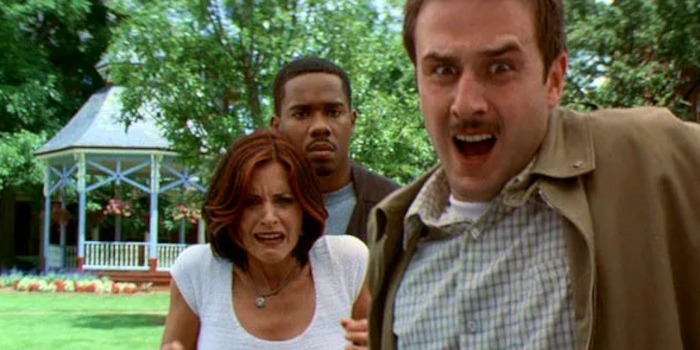 Another meta movie, it's very hard to decide if Scream or its sequel is better – although we think the original just edges it. Like its predecessor, it combines the classic ingredients of the slasher with elements of comedy and "whodunnit" mysteries, while satirizing the cliché of film sequels. It really emphasizes Craven's genius.
2. Scream (1996)
Watch on: Amazon Prime (rental/purchase) | YouTube (rental/purchase)
Starring the same trio as Scream 2, it's about Sidney Prescott – a high school student in the fictional town of Woodsboro, California who, along with her friends and fellow Woodsboro inhabitants, becomes the target of a mysterious killer in a Halloween costume known as Ghostface.
Satirizing the slasher genre (Halloween and Craven's own A Nightmare on Elm Street, for example), Scream was unique upon release for featuring characters who knew about those horror movies and openly discussed the clichés that the movie attempted to subvert. It's scary and fun in equal measure and, quite frankly, utterly brilliant.
1. A Nightmare On Elm Street (1984)
Watch on: Amazon Prime (rental/purchase) | YouTube (rental/purchase)
Was it ever going to be any other way? A Nightmare on Elm Street is a supernatural slasher horror starring Heather Langenkamp, John Saxon, Ronee Blakley and Robert Englund – it even features Johnny Depp in his movie debut.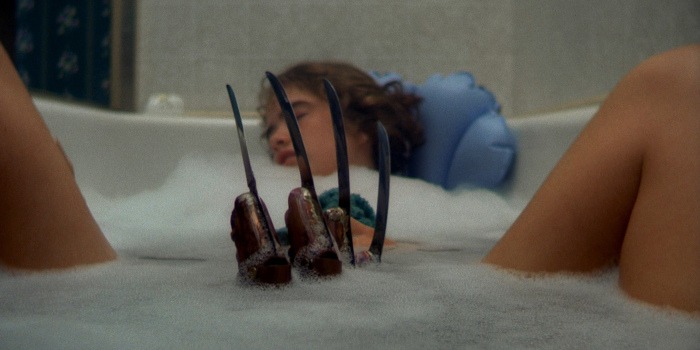 It's about a horribly disfigured serial killer with a bladed glove who attacks the young inhabitants of Springwood, Ohio in their dreams – and if they die in their dreams, they die in real life. Teenager Nancy Thompson must uncover the dark truth behind this fiend, which has been concealed by her parents and their peers.
This is a brilliant, inventive and terrifying movie that scared the life out of an entire generation of horror fans – and continues to do so to this day. It's incredibly polished,considering its relatively low budget, and established Freddy Krueger as one of the most iconic villains in movie history.
Now that you're finished with this article, please check out our lists of the best M. Night Shyamalan movies and the best Martin Scorsese movies.