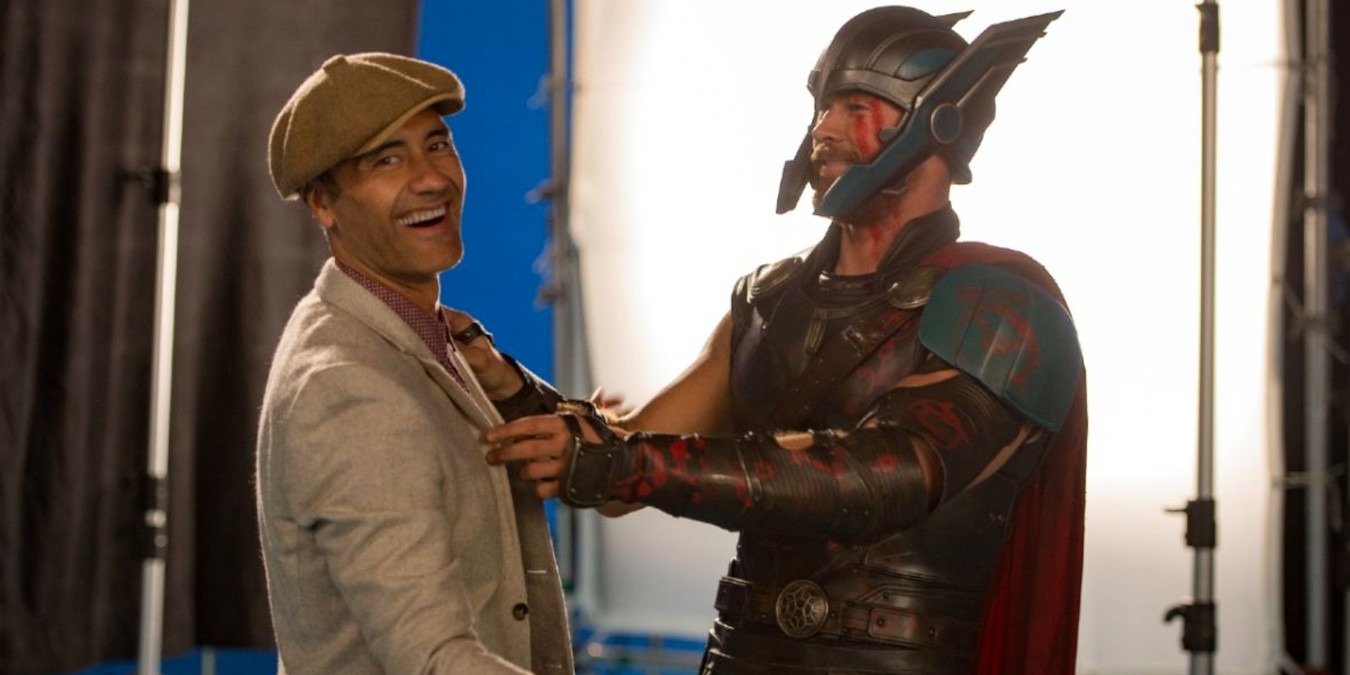 Known for presenting his movies as regional slices of life, Kiwi filmmaker Taika Waititi loves his productions to intertwine with nature and indigenous culture. His movies tend to have an affection for the concept of innocence, and a sense of longing for companionship – oh and lots of offbeat humor.
With his seventh and eighth movies on the way – the eagerly anticipated Thor: Love and Thunder and Next Goal Wins – now is a great time to look back on those he's already helmed.
In this piece, we'll be ranking all six of Waititi's movies to see which is our favorite.
If you're a fan of great directors, check out our list of the best Stanley Kubrick movies while you're here.
6. Eagle Vs Shark (2007)
Watch on: Amazon Prime (rental/purchase)
A romantic comedy, Eagle vs Shark was Taika Waititi's feature-length directorial debut. It's about two socially-awkward misfits and the strange ways they try to find love – and it stars an all-New Zealand cast that includes Jemaine Clement and Loren Horsley. Waititi has a minor role as Gordon.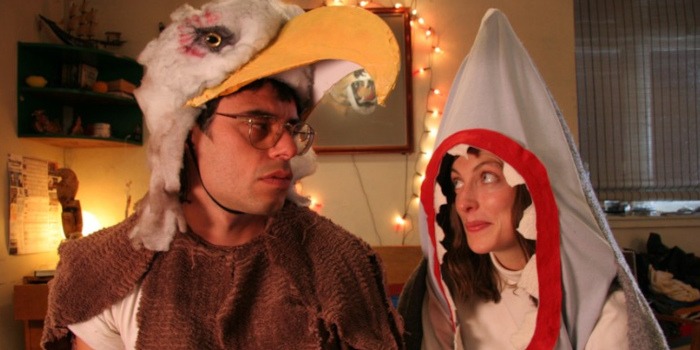 With biting humor and short whimsical interludes of animation, Eagle vs Shark certainly has its own distinct style. Understandably, given that it was his first attempt, it's not Waititi's best movie – and it's very much an acquired taste in the mould of Napolean Dynamite – but it's still decent and his characteristic playfulness is there for all to see.
5. Jojo Rabbit (2019)
Watch on: Amazon Prime (rental/purchase) | Disney+ | YouTube (purchase)
A comedy drama, Jojo Rabbit is about the titular Johannes "Jojo" Betzler (Roman Griffin Davis) – a ten-year-old Hitler Youth member who finds out his mother (Scarlett Johansson) is hiding a Jewish girl in their attic during the collapse of Nazi Germany. Jojo's imaginary friend – a fanciful version of Adolf Hitler – is portrayed by Taika Waititi.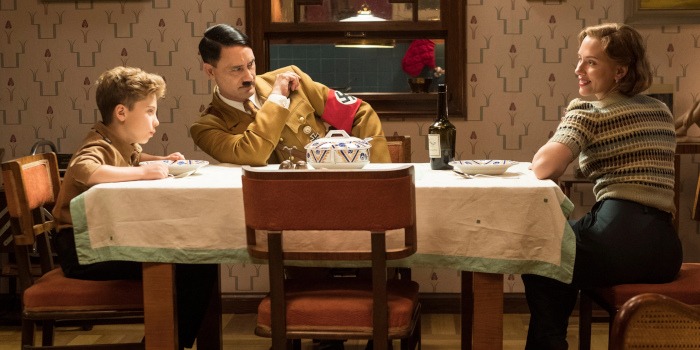 With an incredible cast that also includes Sam Rockwell, Rebel Wilson, Stephen Merchant and Alfie Allen, this is a tender black comedy about the absolute darkest of times. It's essentially anti-hate Nazi-mocking satire and it's teeming with irreverent humor, hard-hitting emotional moments and some important messages about love and empathy.
4. Boy (2010)
Watch on: Amazon Prime (rental/purchase) | YouTube (rental/purchase)
A comedy drama, Boy is about Alamein – known as "Boy" – an 11-year-old child and devout Michael Jackson fan who lives on the east coast of New Zealand. Set in 1984, the movie sees Boy getting a chance to know his absentee criminal father, who has turned up looking for a bag of money he buried years ago. It stars James Rolleston as Boy and Taika Waititi as his father.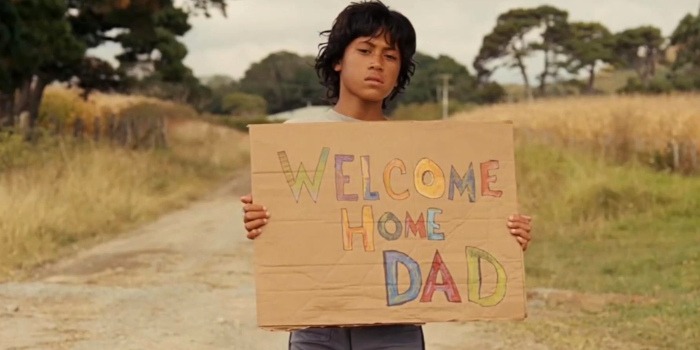 This is a beautiful coming-of-age movie that has a bit of everything; joy, silliness, hilarity, sadness, misadventure and fantasy. It's teeming with intricate vivid details and, tonally, it's about as much of a "Taika Waititi movie" as you could imagine it was possible for the man to make. You'll come away from it with your heart suitably warmed.
3. Thor: Ragnarok (2017)
Watch on: Amazon Prime (rental/purchase) | Disney+ | YouTube (rental/purchase)
Thor: Ragnarok is a superhero movie starring Chris Hemsworth as Thor, as the God of Thunder must escape the alien planet Sakaar in time to save Asgard from Hela and the impending Ragnarök. The supporting cast includes Tom Hiddleston, Cate Blanchett, Jeff Goldblum and Taika Waititi as the rock-like Korg.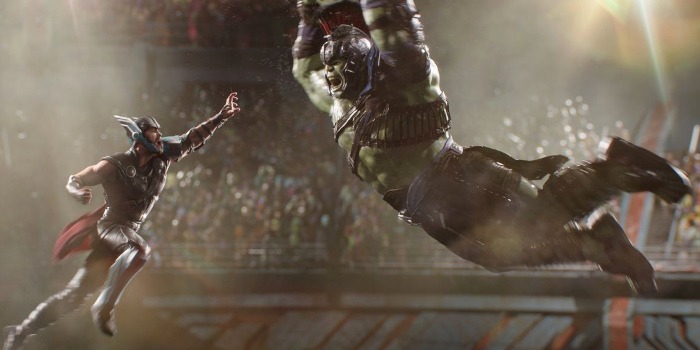 This movie is a blast from start to finish and one of the most fun Marvel movies ever made. It's colorful and action-packed – and Waititi gets the best out of some characters who were, perhaps, previously getting a little tired in the MCU. He's also absolutely fantastic as Korg – a character who has since transcended this movie to become a regular player in the franchise.
2. What We Do In The Shadows (2014)
Watch on: Amazon Prime (rental/purchase)
What We Do in the Shadows is a mockumentary comedy horror about a group of vampires who live together in a flat in Wellington, New Zealand. Directed by Waititi and Jemaine Clement, the movie also stars the pair alongside the likes of Jonathan Brugh, Ben Fransham and Jackie van Beek.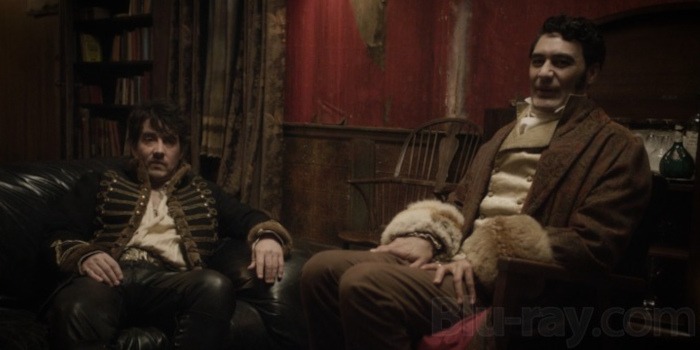 This fresh take on the vampire genre is both extremely smart and absolutely hilarious. It's not in the least bit scary, but has enough vampire stuff going on to keep the genre's fans entertained. Such is the movie's popularity, it has since spawned two television spin-offs in the form of New Zealand show Wellington Paranormal and an American series simply called What We Do in the Shadows. You might say it's "bloody good fun!"
1. Hunt For The Wilderpeople (2016)
Watch on: Amazon Prime (rental/purchase) | YouTube (rental/purchase)
An adventure comedy drama, Hunt for the Wilderpeople is definitely Taika Waititi's best movie to date. It stars Sam Neill and Julian Dennison as "Uncle" Hector and Ricky Baker, with Waititi cameoing as a minister. Hector and Ricky are a father figure and foster son who find themselves as the targets of a manhunt after they flee into the New Zealand bush.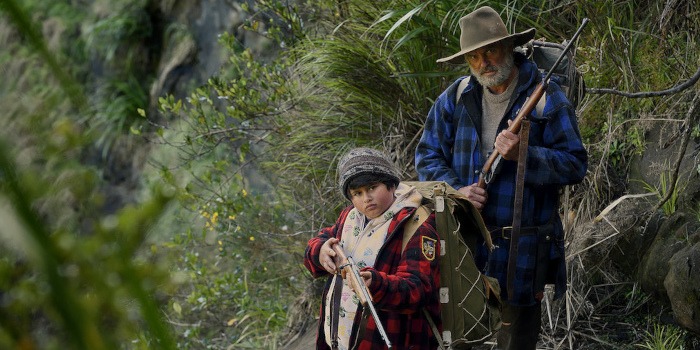 This movie is wonderful from beginning to end, but it's the chemistry between the veteran Neill and the young Dennison that really makes it. It's a charming and offbeat movie with bags of heart, humor and poignancy – it comes with a lovely and deeply affecting message about family, friendship and belonging. It was justifiably named by Empire magazine as the best movie of 2016.
Now that you're finished here, stick with us and check out our list of another top director's best movies – those of Steven Spielberg.