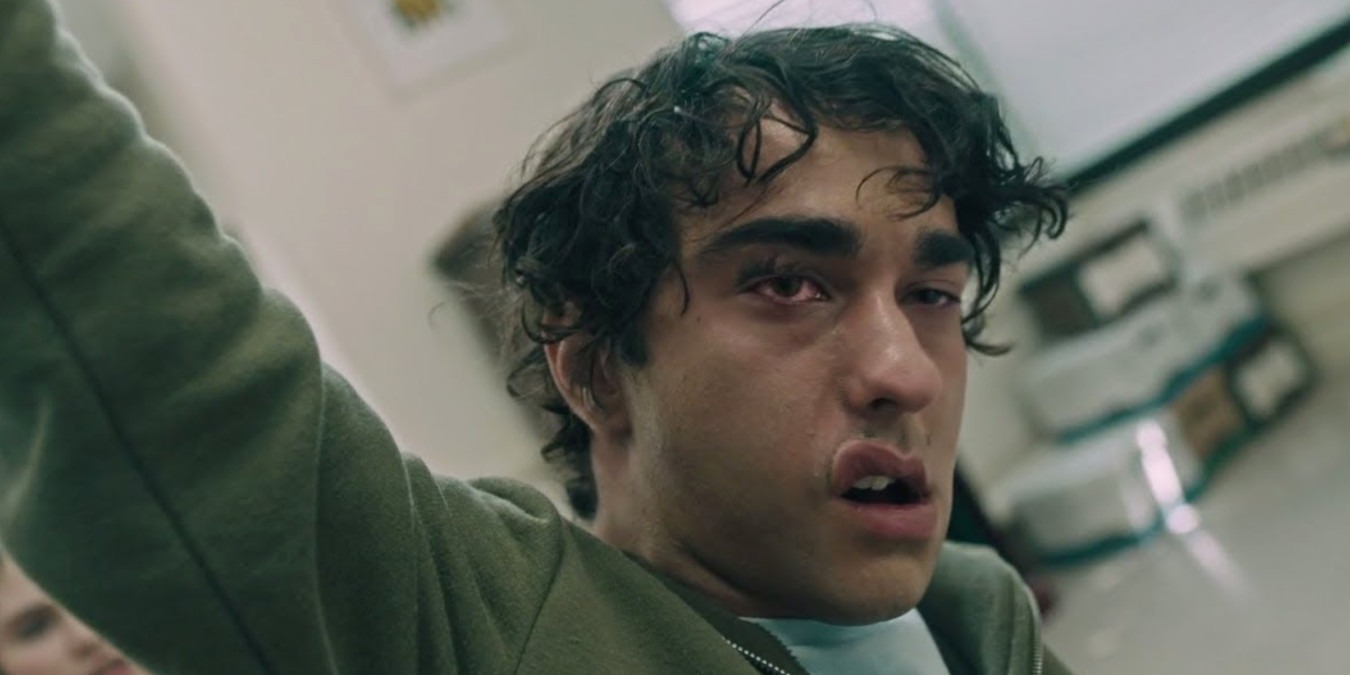 Possession is a scary concept; the idea of having your body taken over by a malevolent entity is terrifying – and that means it lends itself nicely to the horror genre. To that end, there have been some great possession movies, which have been scaring audiences silly for decades.
In this piece, we'll be ranking the best of them.
You must like horror movies if you're reading this piece, so why not check out our list of the best werewolf movies, too?
6. The Amityville Horror (1979)
Watch on: Amazon Prime (rental/purchase) | Hulu | YouTube (rental/purchase)
Directed by Stuart Rosenberg, The Amityville Horror is about a young couple (James Brolin and Margot Kidder) who purchase a home haunted by nefarious supernatural forces. It's based on Jay Anson's 1977 book of the same name, which in turn is based on the alleged experiences of the Lutz family who bought a house in Amityville, New York, where a mass murder had taken place the year before.
Well, it's not very good, but it's still managed to become rather iconic. It's dreary, depressing and occasionally a little ridiculous, but it does manage to provide a few scares. Brolin's George Lutz being possessed and attempting to kill his family (children included) is one of the movie's more shocking sequences. Many sequels and remakes have been made, but they're all worse than this one.
5. Paranormal Activity (2007)
Watch on: Amazon Prime (rental/purchase) | YouTube (rental)
The first of seven movies in the popular franchise, Paranormal Activity was directed by Oren Peli. A found footage horror, it's about a young couple (Katie Featherston and Micah Sloat, using the actors' real names) who are haunted by a supernatural presence in their home. They subsequently set up a camera to document their experiences.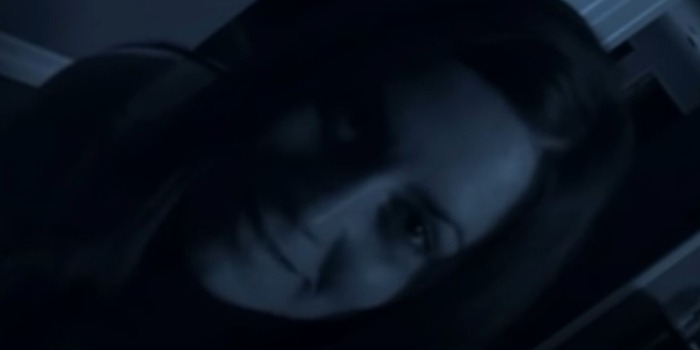 This is a relentlessly suspenseful movie that utilizes its low-budget mockumentary style to take the age-old haunted house story and turn things up a notch. It uses moments of complete silence and scenes that make you wait for something to happen (for what often seems like an age) to create a perennial sense of dread. The then-unknown actors do a fantastic job of making what's happening seem real – and the ending is absolutely terrifying.
4. The Conjuring (2013)
Watch on: Netflix | Amazon Prime (rental/purchase) | YouTube (rental/purchase)
The first of eight movies (so far) in this franchise, The Conjuring was directed by James Wan. It's about Ed and Lorraine Warren (Patrick Wilson and Vera Farmiga), two real-life paranormal investigators whose reports inspired The Amityville Horror story. This movie sees them come to the aid of the Perron family, who experienced disturbing events in their Rhode Island farmhouse in 1971.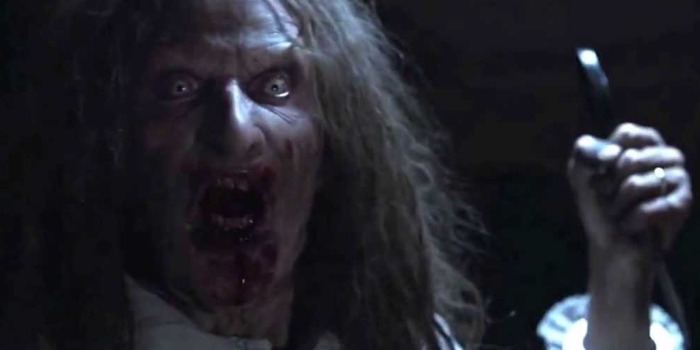 It's creepy as hell and utilizes old-school scares – using mainly practical effects – with great results that never feel cheap. It has an incredibly unsettling mood and its use of sound during the scares is impeccable. The witch character Bathsheba and the now-iconic doll Annabelle are two of the most terrifying characters in horror – and the possession scenes are sickening!
3. Possession (1981)
Watch on: Not available to stream.
Directed by Andrzej Żuławski, Possession is a psychological horror about the relationship between an international spy (Sam Neill) and his wife (Isabelle Adjani) – the latter whom begins exhibiting disturbing behavior after requesting a divorce. Could it be that she's literally possessed by the tentacled creatures shown in the movie? Is her behavior a manifestation of her guilt? Is she simply psychotic? The movie leaves that open to interpretation.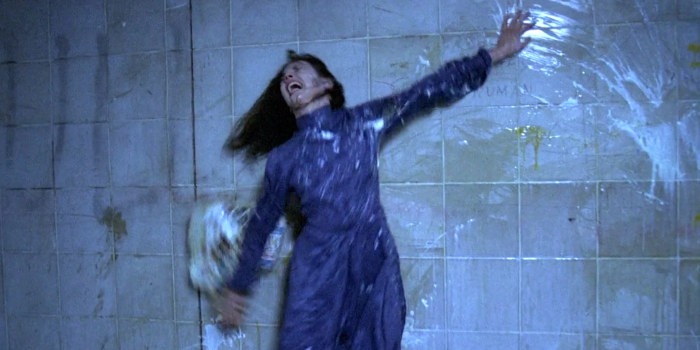 This is an incredibly violent and disturbing movie that's one of the most uncompromising and enigmatic ever made. The lead actors are brilliant in their unhinged roles. It's terrifying, utterly horrific at times and will stick with you long after watching it. Sadly, it's not on any streaming services, but we had to include it anyway – it's that good.
2. Hereditary (2018)
Watch on: Netflix | Amazon Prime (rental/purchase) | Hulu | YouTube (rental/purchase)
The most recent movie on our list, Hereditary is a psychological horror directed by Ari Aster in his directorial debut. It's about a family in Utah who are haunted by a mysterious presence following the death of their secretive grandmother. Further deaths occur, including the tragic beheading of the family's young daughter. What happens after involves demonic possession most horrid.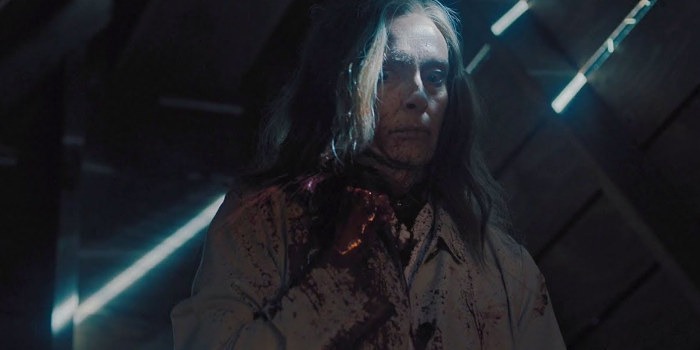 This is a fantastic movie that should've seen Toni Collette nominated for an Oscar for her amazing performance as miniatures artist Annie Graham. It's harrowing, unsettling and utterly nerve-shattering. You'll undoubtedly be haunted by the piano wire scene and a certain clicking noise for weeks after watching it.
1. The Exorcist (1973)
Watch on: Amazon Prime (rental/purchase) | YouTube (rental/purchase)
One of the most infamous horrors ever made, The Exorcist was directed by William Friedkin. Based on William Peter Blatty's 1971 novel of the same name, it's the first of six movies in the franchise. It's about the demonic possession of a young girl (Linda Blair) and the attempts of her mother (Ellen Burstyn) to rescue her through an exorcism conducted by two Catholic priests (Jason Miller and Max von Sydow).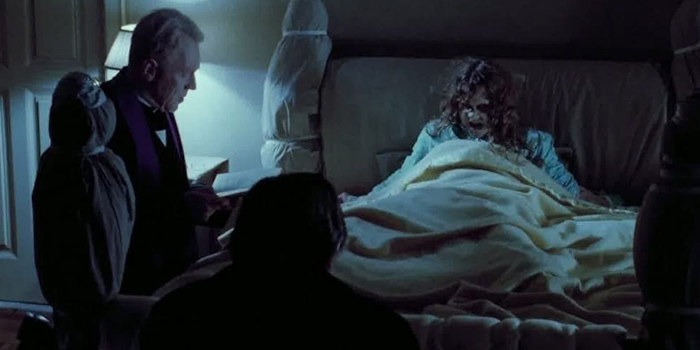 Banned in a number of countries, this movie is truly disturbing and controversial, but utterly brilliant. It's an absolute assault on the senses, with haunting imagery and horrific sounds. It has some of the most iconic scenes in cinematic history, such as the "pea soup" scene and a certain one involving a crucifix. If you haven't seen it already, we dare you to watch it!
Honorable Mentions
The Exorcist III (1990): Amazon Prime (rental/purchase)
The Exorcism of Emily Rose (2005): YouTube (rental/purchase)
The Last Exorcism (2010): YouTube (rental/purchase)
Insidious (2010): YouTube (rental/purchase)
The Conjuring 2 (2016): YouTube (rental/purchase)
Now that you're done here, stick with the horror theme and check out our piece ranking every Texas Chainsaw Massacre movie!