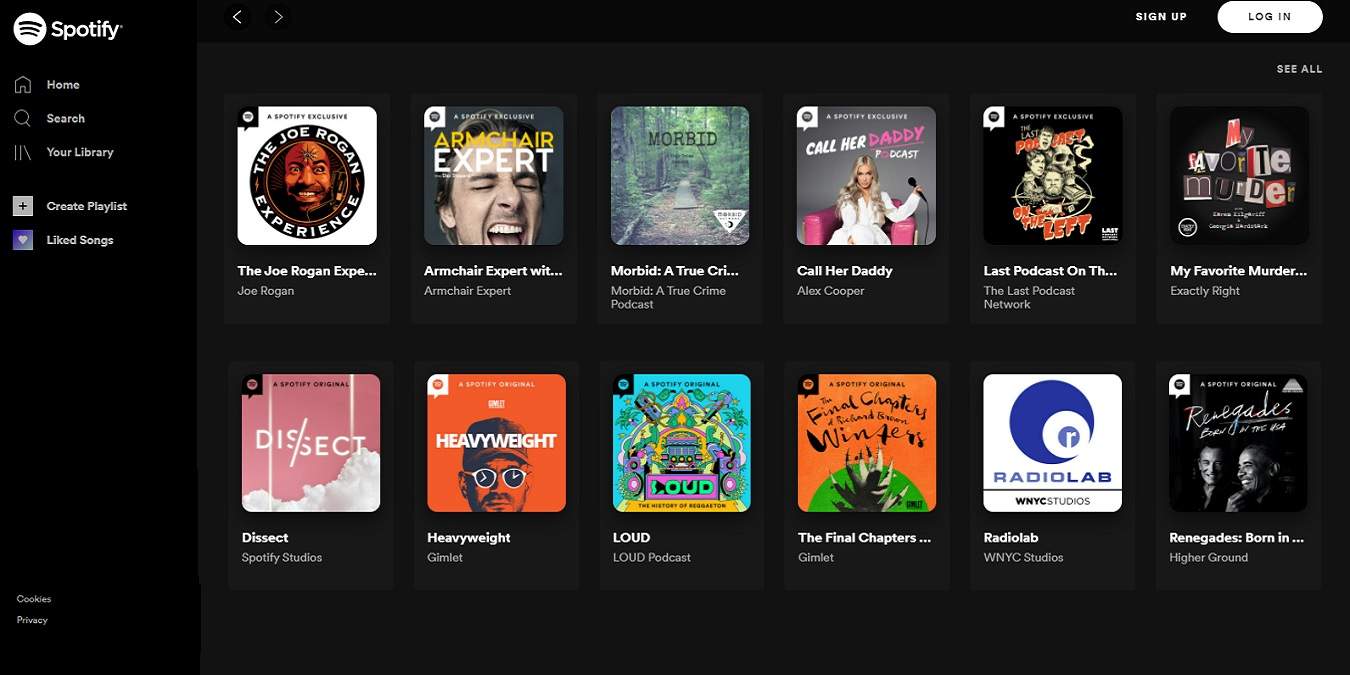 Spotify isn't just about music anymore. The company's invested heavily in becoming the go-to place for podcasts on almost any topic. But Spotify has also amassed tons of exclusive podcasts that you won't want to miss. Here are some of our favorites.
If you love true crime, make sure you check out the best true crime podcasts.
Finding Spotify Podcasts
Once you have a Spotify account (free or premium), you'll see recommendations for podcasts you might like. If you haven't listened to anything yet, the recommendations are pretty random, such as a selection of 'true hauntings' around Halloween.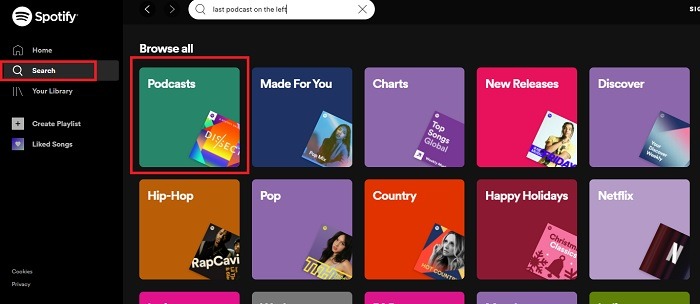 Or, just go to Search and select "Podcasts" to find featured podcasts divvied up into various categories. If you know the name, enter it in the search bar and you're done. Then, just choose the podcast and episode to enjoy.
1. The Joe Rogan Experience
Listen on: Spotify
He's outspoken, veers insanely off-topic, and you never really know what he's going to talk about next – monkeys, DMT, wokeness or the benefits of saunas. It's also hard to find a more eclectic variety of guests. For instance, recent guests have included Gilbert Gottfried, Ron White, Snoop Dogg, and Ted Nugent – previously he's had the likes of Edward Snowden, Bernie Sanders, as well as regular guests from the martial arts and comedy worlds.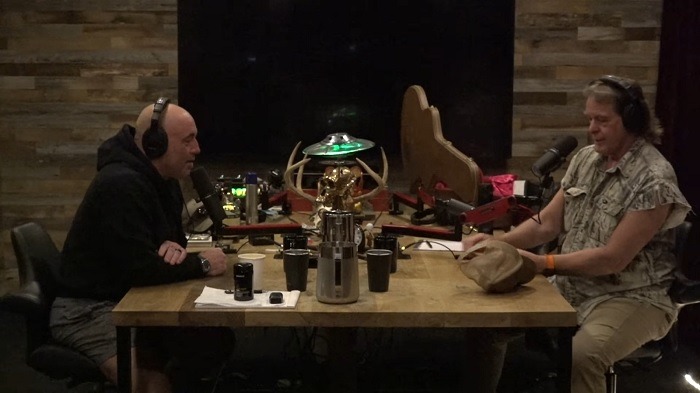 Episodes lasting anywhere from 2-3 hours or more, and fans love it. Spotify spent around $100 million to land this exclusive deal with Rogan, who's kept his podcast independent since 2009.
If you want variety and some of the most random conversations with some of the best guests, give this podcast a listen.
2. Last Podcast on the Left
Listen on: Spotify
The world's filled with horror, both real and supernatural, but the bad guys always seem to be glorified. In Last Podcast on the Left, horror movie buffs Marcus Parks, Ben Kissel, and Henry Zebrowski, tell it with a crass, inappropriate and – frankly – hilarious comedy angle that you won't find anywhere else. No sweet suave serial killers here.
No, you get the gory details versus idealized documentaries. Sometimes it feels like they go with particular narratives to heighten the comedy or let Henry go wild with serial killer impressions, so don't treat it as a be-all-end-all when it comes to the pure facts.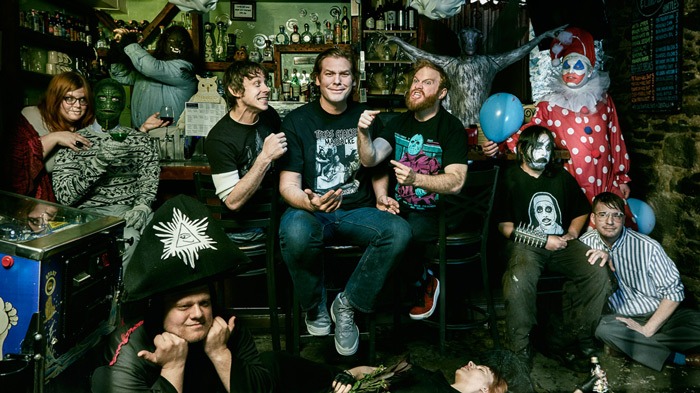 The group tackles everything horror, from real serial killers to sci-fi and horror movies, and the macabre like ghost sightings and cults. Don't listen if you get easily offended or can't handle a group of guys joking around. A great episode to start you off with is Best Of: Xmas Edition. You won't look at the holiday the same way again.
It's worth noting that these guys also have a Patreon that you can subscribe to instead of Spotify. If you love the podcast, check out their books The Last Comic Book on the Left and The Last Book on the Left: Stories of Murder and Mayhem from History's Most Notorious Serial Killers.
3. Armchair Expert with Dax Shepard
Listen on: Spotify
Dax Shepard made the plunge in mid-2021 to bring his Armchair Expert podcast exclusively to Spotify. While he talks to celebrities of all kinds, from journalists to singers, these don't feel like your standard interviews. It's not about publicity, but human truths.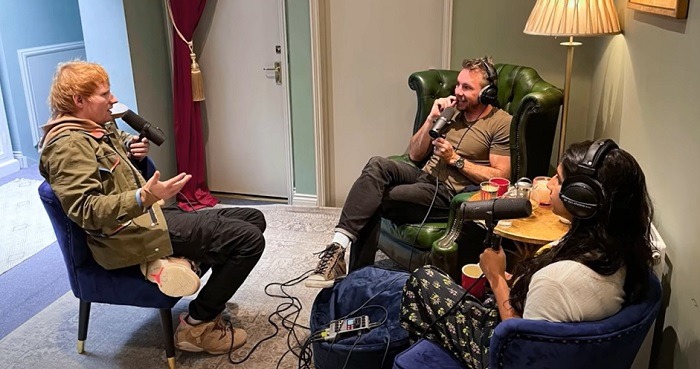 If you've ever wanted to really get to know more about your favorite artists, actors, reality TV stars and more, give this podcast a pop. Most episodes run from 1-2 hours. A few episodes you might want to check out first include Rachel Ray and Ed Sheeran.
As a bonus, there are also monthly episodes of Armchaired & Dangerous that dive into conspiracy theories, which are always fun to hear about.
4. Unlocking Us With Brené Brown
Listen on: Spotify
Join Dr. Brené Brown on her journey to discover more about what it is that makes us human, the importance of connections, and having the courage to trust and be vulnerable. After studying human emotion and experiences for over two decades, she not only shares advice, but what's she's still learning along the way.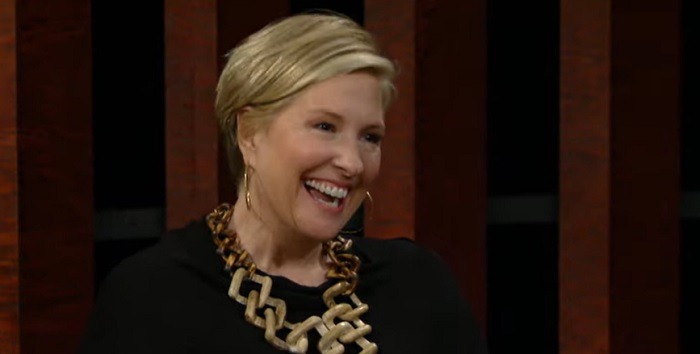 This podcast features raw conversations guaranteed to make you think. Sometimes, you'll relate, while other times you may just feel annoyed (and then ask yourself 'Hmmm, why is that?'). From scientific research to interviews, you get to dive into what it means to truly live your life connected to other humans and you'll be reminded that you're definitely not alone. A great place to start is Part 1 of 6: Brené with Ashley and Barrett for the Summer Sister Series on The Gifts of Imperfection. The whole series is really worth the listen.
If you like that podcast, check out her other podcast on Spotify Dare to Lead.
5. The Get Up
Listen on: Spotify
If you love streaming, but miss your daily morning radio shows, then The Get Up is definitely for you. With episodes ranging from 10-30 minutes, you get a daily dose of Xavier, Kat, and Steph Cakes as they talk about everything from how to deal with Thanksgiving leftovers to interviews with celebrities, such as learning why Hans Zimmer wanted to be a part of the Lion King score.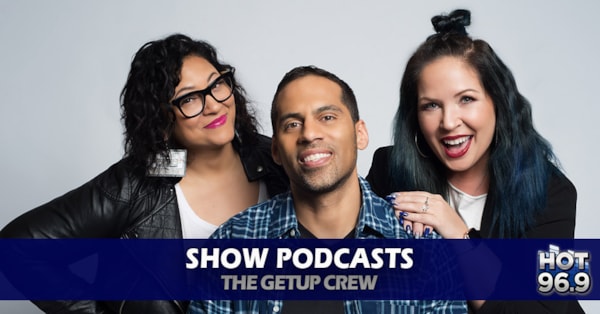 It really does have that morning radio feel with a lot of banter, serious conversations, and of course, plenty of laughter to lighten up the day. You really never know what to expect from one day to the next.
While these are far from the only Spotify exclusive podcasts, they do give you a taste of the best Spotify has to offer. If you're looking for even more great podcasts, check out the best podcasts devoted to TV shows or even the best horror podcasts.