Martial arts movies are awesome. Not only do they showcase bags of kickass action, they give us characters to root for – and those characters invariably come out on top, providing us with a moment of celebration.
The 80s and 90s provided some of the best examples – whether that's because they were genuinely brilliant movies or because they were so cheesy that you have to enjoy them. We'd like to pay tribute to those halcyon decades here.
Here are some of the best 80s and 90s martial arts movies.
So you like martial arts movies? In that case, you should check out our piece comparing the 1995 Mortal Kombat movie to the 2021 Mortal Kombat movie.
6. Best Of The Best (1989)
Watch on: Amazon Prime (rental/purchase)
Directed by Bob Radler, Best of the Best sees a team of American martial artists enter a martial arts tournament against a team of South Korean counterparts, with a number of moral conflicts emerging throughout the contest.
It has a poor script and a poor Rocky clone of a plot, but it's got all the martial arts action (and American patriotism!) you could possibly need. It also has the legendary James Earl Jones as the American team's coach, which is all the justification needed to watch this movie.
5. Bloodsport (1988)
Watch on: Amazon Prime (rental/purchase) | Hulu | YouTube (purchase)
Bloodsport is based on Frank Dux's apparently true experience that was first covered in the November 1980 issue of Black Belt magazine. It follows Dux (Jean-Claude Van Damme) – a United States Army Captain and ninjutsu expert – as he heads to Hong Kong to compete in a no-holds-barred underground martial arts tournament called the Kumite.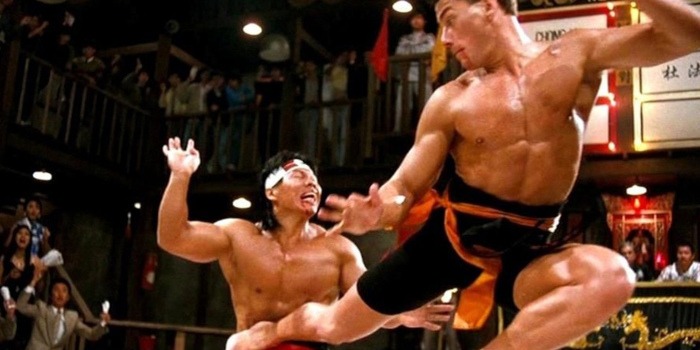 With Forest Whitaker and Bolo Yeung in prominent supporting roles, Bloodsport is well worth a watch. Granted, it's relatively plotless, but you're here for the martial arts – and the Kumite participants' vast array of fighting styles make for some awesome viewing (even if Van Damme is as wooden as a rocking horse!).
4. Kickboxer (1989)
Watch on: Amazon Prime (rental/purchase) | YouTube (rental/purchase)
Kickboxer was directed by David Worth and again features Jean Claude Van Damme in the leading role. It's about Van Damme's Kurt Sloane as he chooses to learn the ancient martial art of Muay Thai in order to avenge his brother, Eric, who had been crippled in a one-sided bout by the savage and undefeated Tong Po.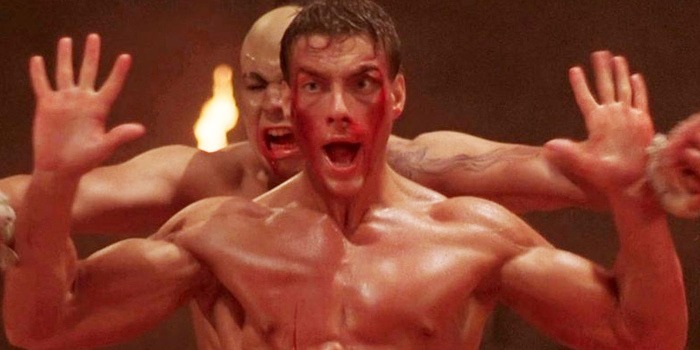 It's a very predictable movie that borrows elements from a variety of better ones (The Karate Kid and Rocky, for example) but, again, it's got awesomely exaggerated martial arts action, which is all a movie like this needs. You'll never, ever want a movie character to win a fight more than when Kurt Sloane fights against Tong Po – it's that simple.
3. Dragon: The Bruce Lee Story (1993)
Watch on: Amazon Prime (rental/purchase) | NOW | YouTube (rental/purchase)
Directed by Rob Cohen, Dragon: The Bruce Lee Story stars Jason Scott Lee as the legendary actor and martial artist Bruce Lee. The movie chronicles his relocation from Hong Kong to America, his early career teaching martial arts, and his subsequent life as an actor. It also covers the racist abuse Bruce suffered and his relationship with his wife Linda Lee Cadwell.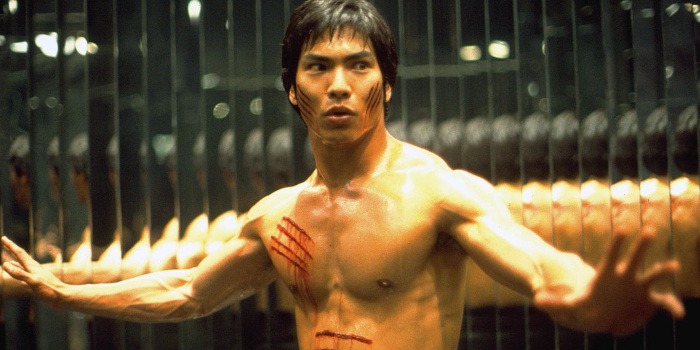 Based mainly on Cadwell's 1975 biography Bruce Lee: The Man Only I Knew, this movie is fantastic. While some of Lee's devout fans were critical of his depiction, it's generally both well written and ably acted. The martial arts scenes are somewhat inflated and gravity-defying, but that makes it more entertaining and larger than life – just like Lee himself.
2. The Matrix (1999)
Watch on: Netflix | Amazon Prime (rental/purchase) | NOW | YouTube (rental/purchase)
While The Matrix isn't solely a martial arts flick – it's a sci-fi action movie – there are enough awesome martial arts scenes in it to warrant its place on this list. Directed by the Wachowskis, it's set in a dystopian future where humans are unknowingly trapped inside a simulated reality – the titular Matrix. When computer programmer Thomas Anderson – also known as the hacker "Neo" – uncovers the truth, he sides with a band of other Matrix escapees in fighting against their machine dictators.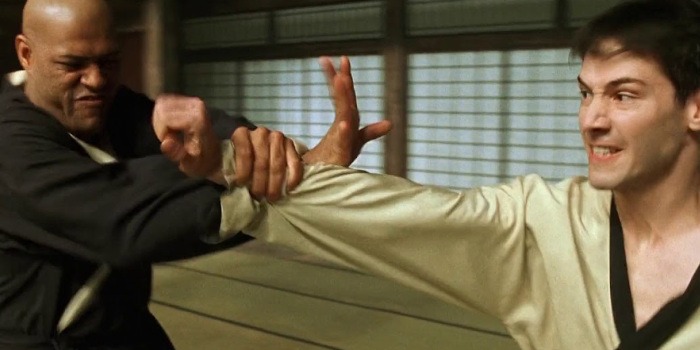 Sure, The Matrix is complicated – not just because you need to know a thing or two about computers to understand it, but also because it has a lot of subtexts about philosophy and spirituality. Amidst all this, it has some of the greatest fight scenes and special effects in movie history. Neo's first fight with Morpheus is cool enough, but when he really gets going against Agent Smith, it's absolutely awesome.
1. The Karate Kid (1984)
Watch on: Netflix | Amazon Prime (rental/purchase) | YouTube (rental/purchase)
The Karate Kid was directed by John G. Avildsen and stars Ralph Macchio and Pat Morita. It's all about Macchio's Daniel LaRusso – a young boy who gets taught karate by Morita's Mr. Miyagi. Initially, the teachings help him to defend himself against his bullies, but eventually they lead him to compete in a tournament against those same tormenters.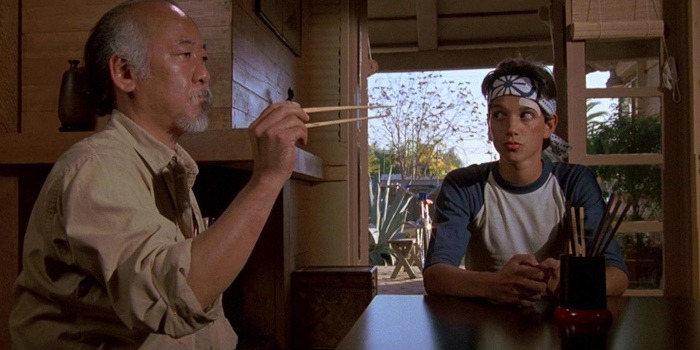 This is a wonderful movie with some great performances – Morita's earning him an Oscar nomination for Best Supporting Actor. It's warm, heartfelt, inspiring and sincere – and it features one of the most unlikely (but cutest!) friendships in movie history. The martial arts scenes are more grounded and realistic than they are spectacular, but they're still exciting – and the climactic scene with the infamous "crane kick" is worth cheering every single time you watch it.
Honorable mentions
The Karate Kid Part II (1986): YouTube (rental/purchase)
Lionheart (1990): Amazon Prime (free with trial)
Double Impact (1991): Amazon Prime (rental/purchase)
Street Fighter (1994): Amazon Prime (rental/purchase)
Mortal Kombat (1995): YouTube (rental/purchase)
Batman's a pretty great martial artist. Now that you're done here, check out our piece discussing whether The Batman movie is too dark and moody.