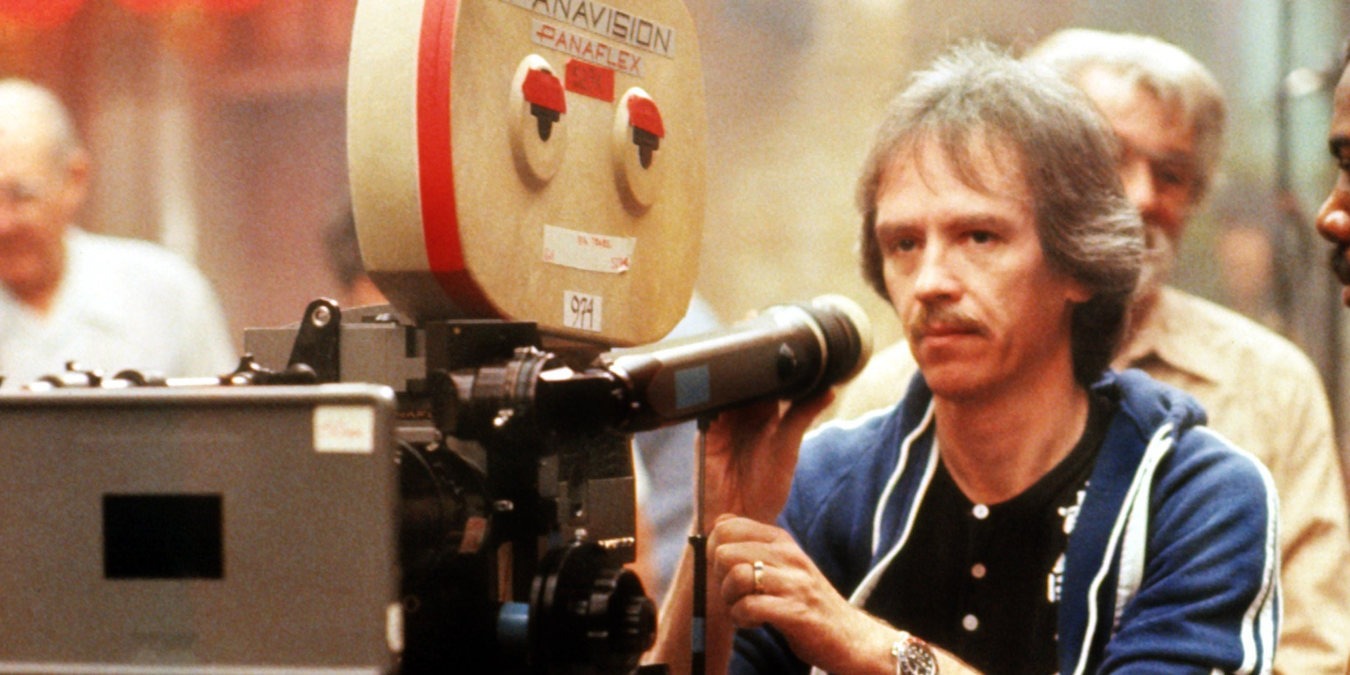 Director, composer and sometimes actor, Carpenter has made some of the most impactful movies of the last 50 years – most notably in the horror, sci-fi and action genres, all of which he's a master of.
What's particularly remarkable is that Carpenter hasn't actually directed that many movies (just 19!) – at least not in comparison to prolific directors like Steven Spielberg and Clint Eastwood, for example – but he still has a magnificent body of work.
In this piece, we'll be taking you through the 10 best movies he's directed and linking you to where you can watch them online.
While you're here, please check out our list of the best Ivan Reitman movies.
10. Christine (1983)
Watch on: Netflix | Amazon Prime (rental/purchase) | YouTube (rental/purchase)
Christine is based on Stephen King's 1983 novel of the same name. It's about Arnie Cunningham – and his friends, family and enemies – after he buys a classic red and white 1958 Plymouth Fury named Christine, a car that seems to have a mind of its own (as well as a jealous, possessive personality) which influences Arnie in a bad way.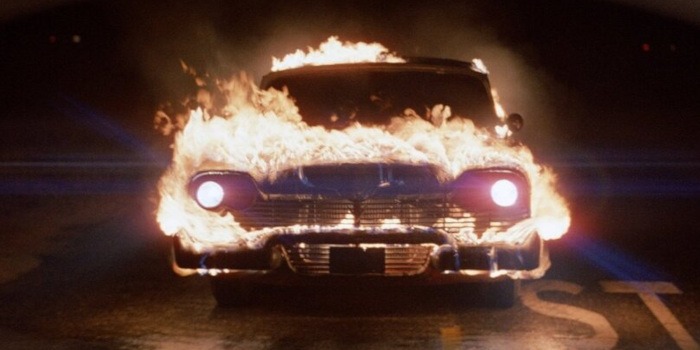 This movie is best described as 'silly fun.' It's not particularly scary, but it's very engaging – and if you're a fan of 1950s teen culture, it's a must-watch.
9. Big Trouble In Little China (1986)
Watch on: Amazon Prime (rental/purchase) | Hulu | Disney+ | YouTube (rental/purchase)
Big Trouble in Little China is about Jack Burton, a truck driver who helps his friend Wang Chi rescue Wang's green-eyed fiancée from bandits in San Francisco's Chinatown. There, they stumble upon a mysterious underworld beneath it, and face off against an ancient sorcerer who requires a woman with green eyes to marry him in order to release him from a centuries-old curse.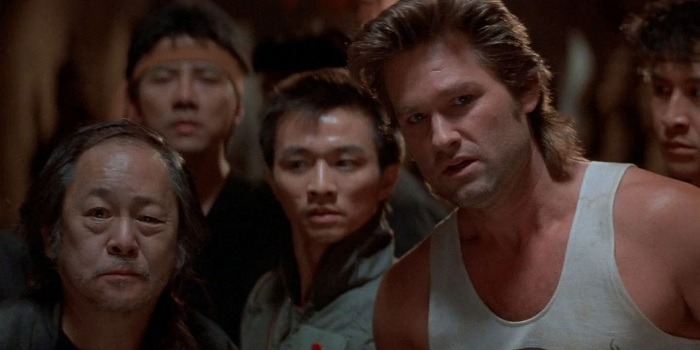 There's no other movie like this – Big Trouble in Little China has a brilliant setting, great characters, it's energetic, action-packed, and full of quotable lines. It stars Kurt Russell, Kim Cattrall and Dennis Dun.
8. The Fog (1980)
Watch on: Amazon (rental) | NOW | YouTube (rental/purchase)
The Fog tells the story of a strange, glowing fog that engulfs a small coastal town called Antonio Bay in Northern California. In the fog, there are a number of vengeful ghosts of mariners who were killed there in a shipwreck a century earlier.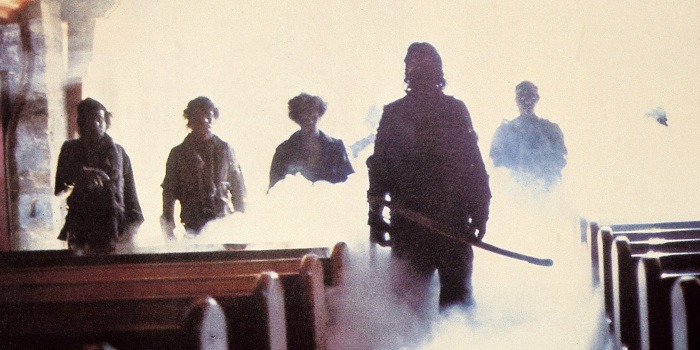 While it wasn't initially well received, The Fog has seemingly become more beloved with both audiences and critics as it's aged. It's a spooky, chilling and atmospheric movie with a suitably bleak tone and some great acting performances. This is a genuinely classic horror.
7. Dark Star (1974)
Watch on: Amazon Prime (rental/purchase) | YouTube
Undoubtedly the least well known movie on this list, Dark Star is all about the crew of a deteriorating starship – the titular Dark Star – two decades into their vital mission to destroy unstable planets that might threaten the future colonization of other more stable and potentially habitable worlds.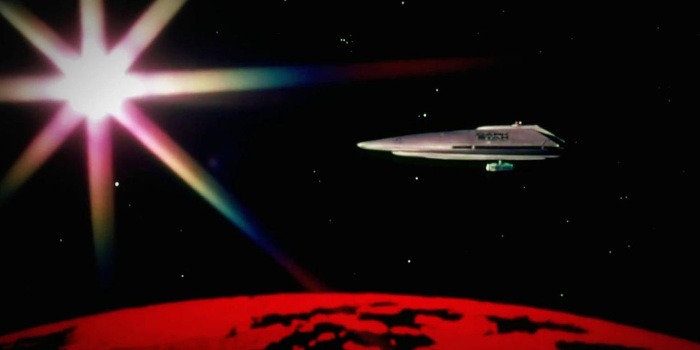 Notable for its excellent special effects, despite a small budget of just $60,000, Dark Star was poorly received at first, but rightly gained more praise upon its 1979 re-release. A funny, intelligent and loopy parody of 2001: A Space Odyssey.
6. Escape From New York (1981)
Watch on: Amazon Prime (rental) | YouTube (rental/purchase)
Set in a crime-ridden U.S.A. in the then-future year of 1997, Manhattan Island has been converted into the country's toughest maximum-security prison. Air Force One gets hijacked and deliberately crashed in New York City, resulting in ex-soldier and current prisoner Snake Plissken being given 24 hours to rescue the President, which will grant him a pardon.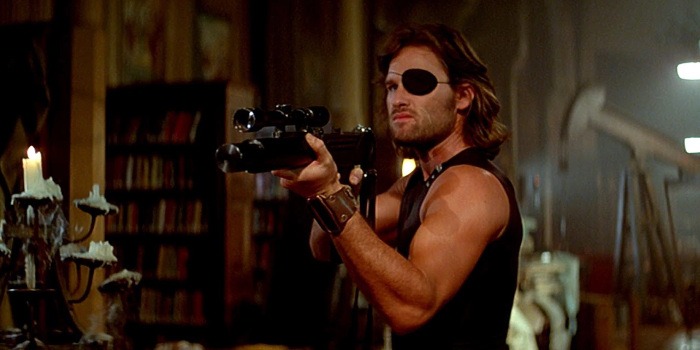 Although it feels like a B-movie, Escape from New York is arguably the best escape movie ever made. It's fast-paced, teeming with action, and you'll definitely find yourself rooting for the iconic convict Snake. Escape from New York has an eclectic (but wonderful) cast that includes Kurt Russell, Lee Van Cleef, Donald Pleasence and Isaac Hayes.
5. They Live (1985)
Watch on: Netflix | Amazon Prime (rental/purchase) | YouTube (rental/purchase)
An exquisite blend of horror, sci-fi and action, They Live is about an unnamed homeless drifter – credited as "Nada" – who discovers (courtesy of some very special sunglasses) that the ruling classes are aliens concealing their appearance and manipulating people to consume, breed and conform to the status quo via subliminal messages presented to them in the form of mass media.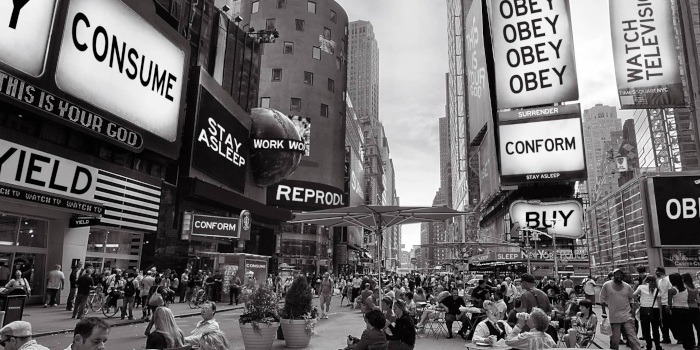 Boasting a truly unique tone – and a strong message about the apparent dictatorship in democracy – They Live is is heaps of fun, has one of the greatest fight scenes in movie history, and the famous "bubble gum" line is just so damn quotable.
4. Starman (1984)
Watch on: Amazon Prime (rental/purchase) | YouTube (rental/purchase)
Starman is all about an alien who comes to Earth in non-corporeal glowing form and clones a human body, using a lock of a dead man's hair, in response to the invitation found on the gold phonograph record installed on the Voyager 2 space probe. The movie follows his experiences with the dead man's wife.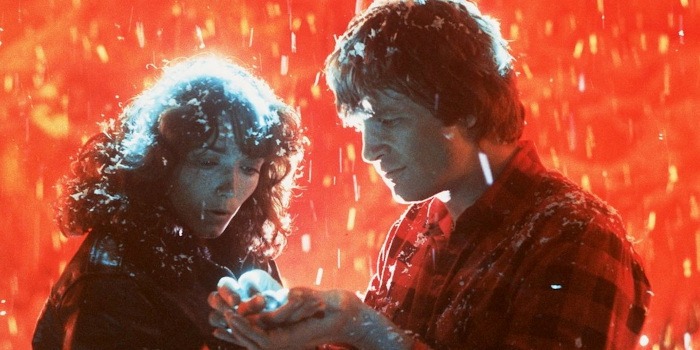 This is an incredibly offbeat but charming, moving and uplifting movie that features great performances from Bridges and Allen. While it has some great special effects – especially in its opening scenes – Starman's main strength is undoubtedly its big heart.
3. The Thing (1982)
Watch on: Netflix | Amazon Prime (rental/purchase) | YouTube (rental/purchase)
The second movie based on the 1938 John W. Campbell Jr. novella Who Goes There?, The Thing is a brilliant sci-fi horror starring Kurt Russell, alongside the likes of Wilford Brimley and T. K. Carter.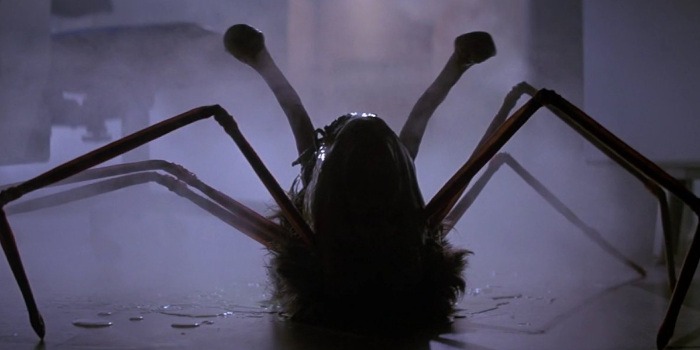 It's about a team of American researchers in Antarctica who encounter the titular "Thing" – a parasitic alien lifeform that assimilates then imitates other organisms. The team members find themselves overcome by paranoia and in-fighting as they discover they can no longer trust each other – and that any one of them could be the eponymous alien.
Initially badly received, The Thing is now accepted as a sci-fi horror masterpiece. It's incredibly suspenseful, genuinely terrifying and features some awesome performances – especially from Russell. Viewers actually end up feeling as paranoid as the characters in the movie.
2. Assault On Precinct 13 (1976)
Watch on: Amazon Prime (rental/purchase) | Hulu | YouTube
Assault on Precinct 13 is about a police officer who defends a defunct Los Angeles police precinct against a relentless criminal gang, while a convicted murderer teams up with him to assist him with the task.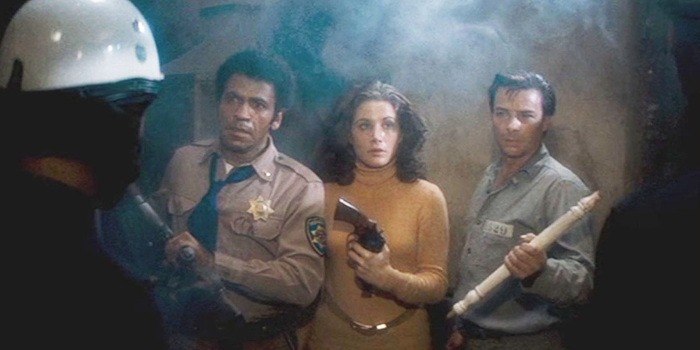 Another Carpenter offering that was initially poorly received, it has since become rightly seen as a bona fide classic – and it has a cult following as a result. This is a superb movie with lots of action, violence, blood and tension – it's like Rio Bravo meets Night of the Living Dead – an absolute classic of both the action and thriller genres.
1. Halloween (1978)
Watch on: Netflix | Amazon Prime (rental/purchase) | NOW | YouTube
A seminal horror slasher, Halloween is about a mental patient named Michael Myers, who's been in an asylum since he was six years old after he murdered his babysitting teenage sister on Halloween night. Fifteen years later, he escapes and returns to his hometown of Haddonfield, Illinois, where he dons a creepy mask and stalks a female babysitter and her friends while his extremely concerned psychiatrist pursues him.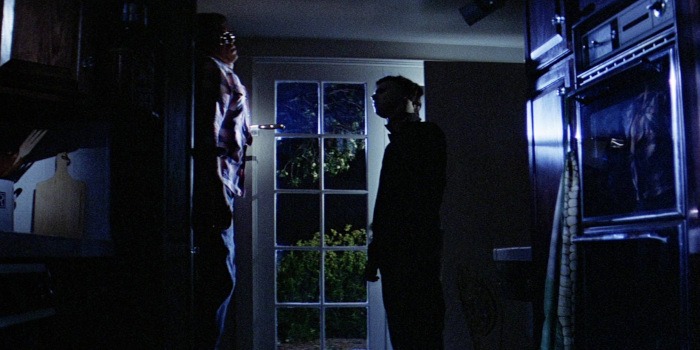 Halloween is a phenomenon. It's among the finest movie of its type – and the one that set the standard for many that came in its wake. It's scary, visceral and suspenseful – and has one of the finest scores in movie history (which Carpenter himself composed). Halloween stars Jamie Lee Curtis (in her movie debut), alongside the likes of the legendary Donald Pleasence and P. J. Soles.
Now that you're done here, why not check out our pieces about the best movies directed by M. Night Shyamalan and Martin Scorsese?