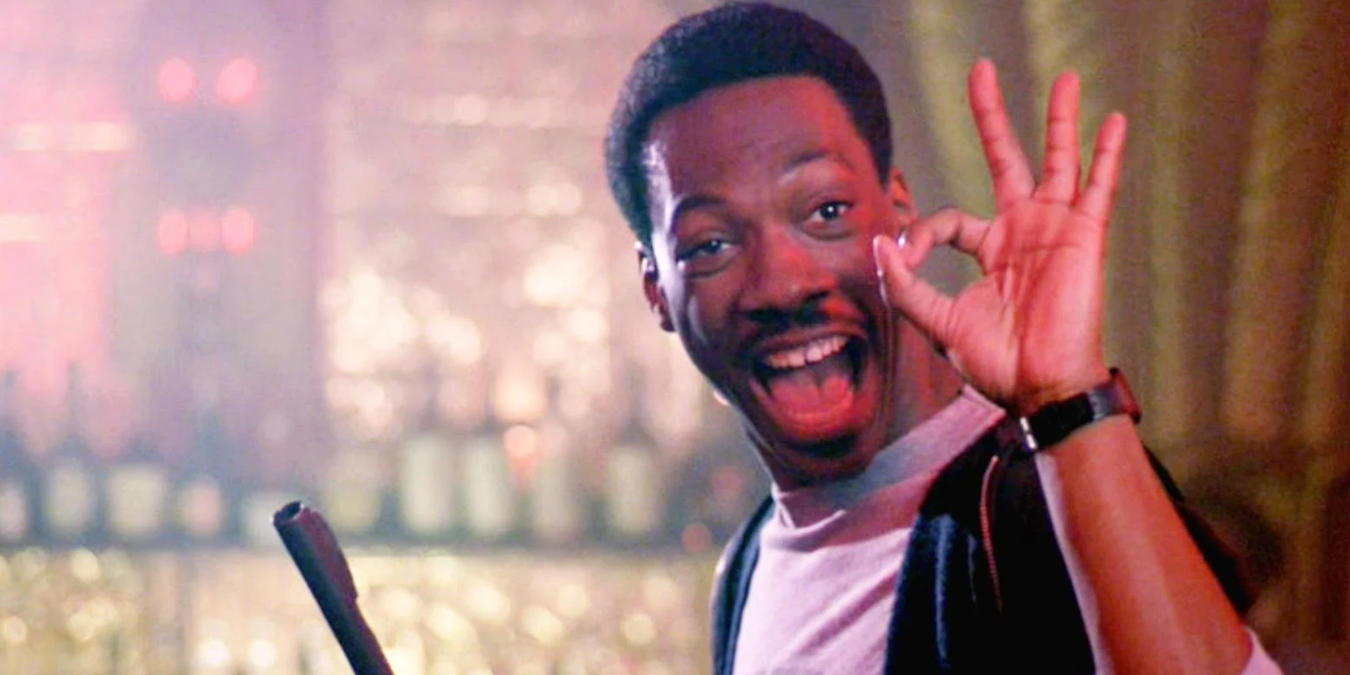 The 1980s was a fantastic era for movies and there's really no more entertaining a movie genre than comedy. So, when you combine the two, you get some of the most watchable movies of all time.
Here we'll be taking you through a selection of the very best 80s comedies that you can find on the various streaming services out there.
Before you read on, you might want to unwind with our list of the best ASMR videos on YouTube to help you relax.
1. Uncle Buck (1989)
Watch on: Amazon Prime (rental)
Uncle Buck is one of those comedy movies that everybody loves. It's about a complete slob of a bachelor who, due to a family emergency, has to babysit his brother's kids; a rebellious teenage girl and her inquisitive younger brother and sister. Mayhem ensues, but the children eventually warm to him and all is well in the world.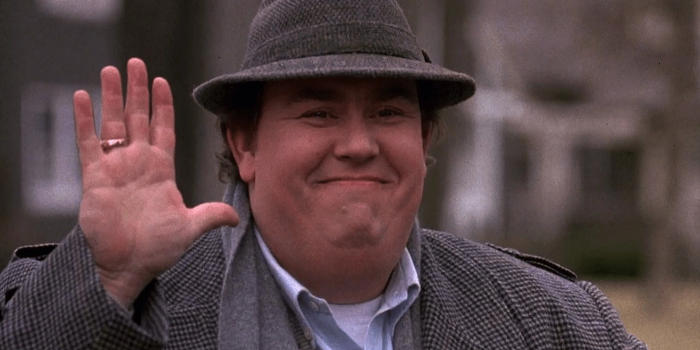 It is directed by the wonderful John Hughes and starring the late, great John Candy alongside a pre-Home Alone Macaulay Culkin. The "John Team" of Hughes and Candy is a magical combination, resulting in a hilarious and ultimately heart-warming movie. And this scene involving a strict principal and a facial mole is one of the best in comedy history.
2. Ghostbusters (1984)
Watch on: Amazon Prime (rental)
The iconic supernatural comedy horror Ghostbusters is one of the most beloved movies ever made. The movie is about three eccentric parapsychologists who start a ghost-catching business in New York City. They're promptly joined by a fourth recruit (Ernie Hudson) as they become busier, due to a supernatural uprising in the city, which coincides with the emergence of Gozer: a Sumerian shape-shifting god of destruction.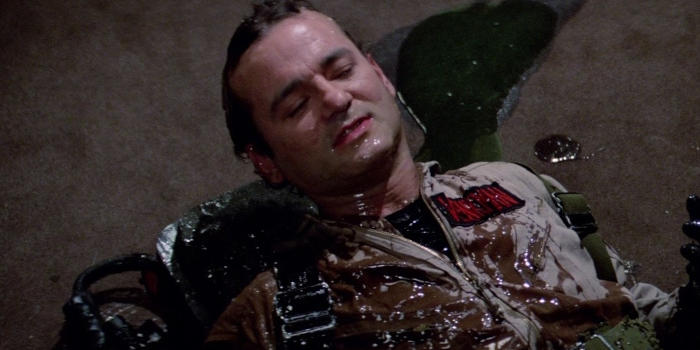 Ghostbusters is an absolute blast from start to finish. With a couple of minor scares owing to its horror element, it's mostly a barrel of laughs, with more quotable lines than you could fire a proton beam at (the library ghost scene captures both sides of the movie perfect). Bill Murray's deadpan performance is hilarious and a star-studded supporting cast ensure you're entertained thoroughly throughout.
Directed by Ivan Reitman, it stars Bill Murray, Dan Aykroyd and the dearly missed Harold Ramis.
3. Spaceballs (1987)
Watch on: Amazon Prime (rental)
Any movie co-written, produced, directed by and starring Mel Brooks is going to be funny – and Spaceballs is no exception. It's essentially a parody of Star Wars, but also pokes fun at the likes of Star Trek, Alien, The Wizard of Oz, 2001: A Space Odyssey and Planet of the Apes. The movie focuses on a star-pilot-for-hire and his trusty sidekick, as they come to the rescue of a princess and save the Planet Druidia from catastrophe.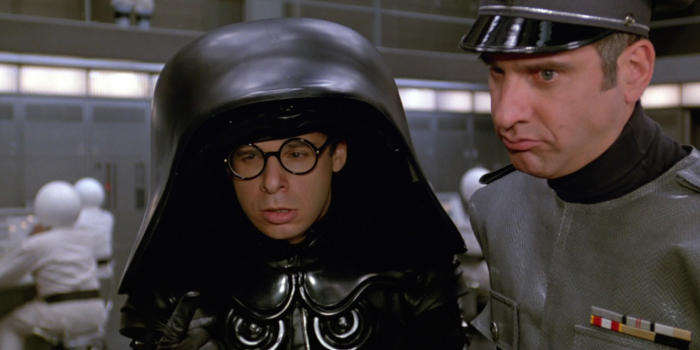 The humor in Spaceballs is nonsensical, as you'd expect from a spoof, but it's wonderfully easy watching. Sci-fi fans will appreciate the abundance of references to other movies. With the likes of Rick Moranis and John Candy starring alongside him, this movie is a comedy classic.
4. Coming To America (1988)
Watch on: Amazon Prime (rental) | Netflix (subscription) | NOW (subscription)
The movie follows Akeem Joffer – the crown prince of the fictional African nation of Zamunda – who heads to the United States with the intention of finding a woman he can marry and love for who she is, not for her status or because she's been trained to please him. He does by posing as a normal working class man – or trying to, at least.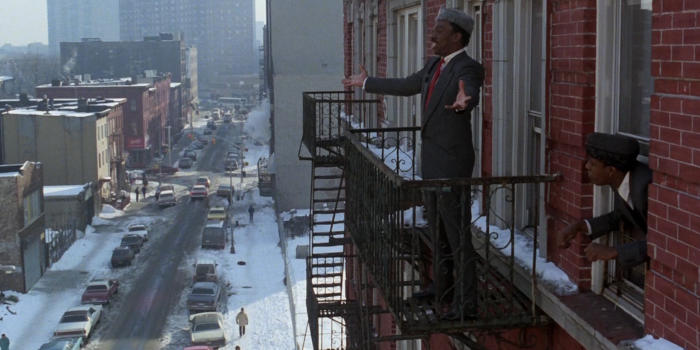 Although his performance isn't as lively as he was known for being at the time, Eddie Murphy is brilliant – and evidently in control of the movie just as much as Landis. While the romance element of it falls a little flat, the laughs (which are mostly of the slapstick variety) are absolutely in full flow.
Directed by John Landis and starring Eddie Murphy, Arsenio Hall and James Earl Jones.
5. Caddyshack (1980)
Watch on: Amazon Prime (rental) | NOW (subscription)
Caddyshack is set mostly on an exclusive golf course, which has to deal with both a brash new member and a destructive dancing gopher – and if that last part doesn't tempt you to watch Caddyshack, nothing ever will!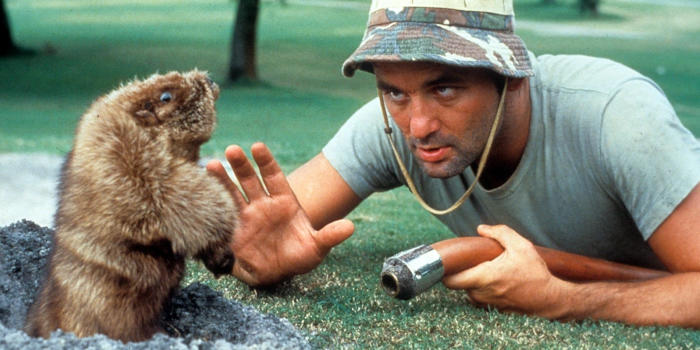 Reception to the movie was initially underwhelming, but it has since developed a cult following and been reappraised far more favorably – to the point that it was actually described by ESPN as "perhaps the funniest sports movie ever made". It's incredibly quotable – and if you're a fan of crude, juvenile, slapstick humor, you'll absolutely love it.
6. Ferris Bueller's Day Off (1986)
Watch on: Amazon Prime (rental) | Netflix (subscription) | NOW (subscription)
Ferris Bueller's Day Off is a teen comedy – one of the best ever made, in fact. It's about a high schooler who's so determined to have the day off that he goes head-to-head with his school's principal (Jeffrey Jones) in a battle of wits. Suffice to say, he gets his day off and has some crazy adventures while he's at it.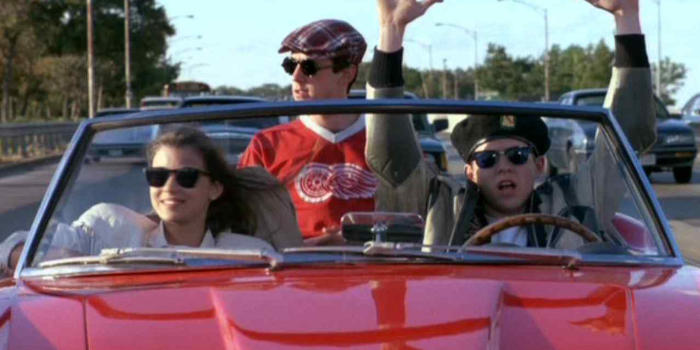 This is a warm-hearted and very funny movie that you can easily watch over and over again. The performances from the cast are genuinely befitting of an Academy Award-level movie – with Broderick and Ruck particularly impressing. There really is no better way to escape from the world than by watching Ferris Bueller's Day Off.
7. Tootsie (1982)
Watch on: Amazon Prime (rental) | NOW (subscription)
Tootsie is a romantic comedy movie of the highest order. It's about a talented but volatile actor whose reputation for being difficult makes it hard for him to find jobs, which drives him to adopt a new identity as a woman to land a role on a daytime soap opera.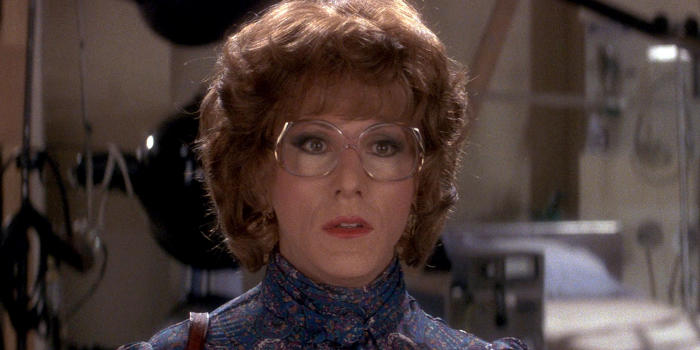 Tootsie was nominated for ten Academy Awards including Best Picture, although Lange was the only winner for Best Supporting Actress. It's a mix of seriousness and absurdity, and even earned plaudits for making some important observations about sexism, which wasn't exactly the done thing in the early 80s.
Directed by Sydney Pollack and starring Dustin Hoffman alongside the likes of Jessica Lange and Bill Murray.
8. Beverly Hills Cop (1984)
Watch on: Amazon Prime (rental) | HBO Max (subscription) | Netflix (subscription) | NOW (subscription)
We're back with 80s legend Eddie Murphy, this time in buddy cop movie Beverly Hills Cop. The titular street-smart Detroit cop, Axel Foley, travels to Beverly Hills, California in an attempt to solve the murder of his best friend – but he finds the culture in the affluent city a lot different to his gritty no-holds-barred hometown.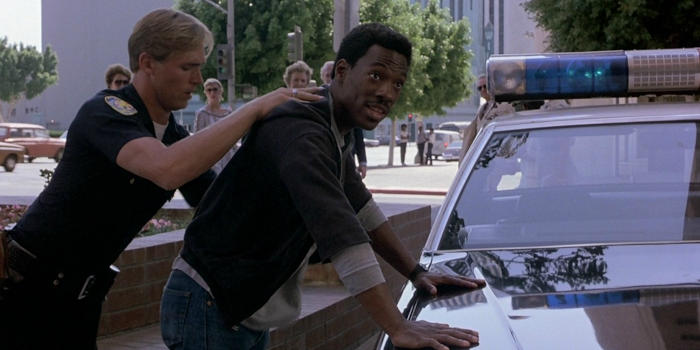 Eddie Murphy is at his brilliant, fast-talking, cocky and charming best in this movie – and it results in some belly laughs and great action. Axel Foley is one of the most iconic movie characters of the 80s – and you'll quickly find yourself infected by his laugh.
9. The Blues Brothers (1980)
Watch on: Amazon Prime (rental)
Musical comedy The Blues Brothers focuses on the titular siblings following Jake's release from prison, as they attempt to reunite their old R'n'B band and save the Catholic home where they were raised, outrunning the police – and a bunch of other people – as they tear through Chicago.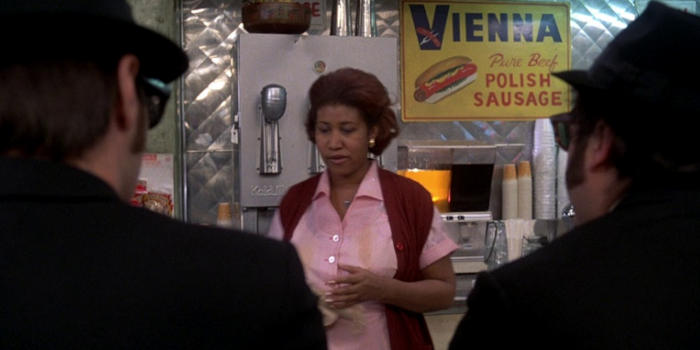 Featuring an abundance of amazing and quirky cameos – including James Brown, Steven Spielberg and Mr. T – The Blues Brothers is an energetic journey of carnage, mayhem and, of course, laughs aplenty. Its cast is entirely charming and the whole thing is a pure exercise in physical comedy.
The Blues Brothers was directed by John Landis and stars the late John Belushi as Jake "Joliet Jake" Blues and Dan Aykroyd as his brother Elwood.
10. Big (1988)
Watch on: Amazon Prime (rental)
Big is a sublime fantasy comedy about Josh Baskin, a young boy who makes a wish to be "big" using an antique arcade fortune-teller machine called Zoltar. The result of the wish is that he ages to adulthood overnight, forcing him to quickly adapt to his unusual situation.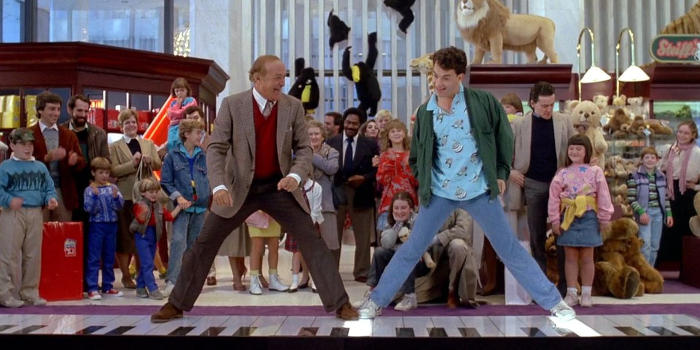 Big is a sweet, charming and poignant movie. Tom Hanks gives an adorable and convincing performance as a teenager in an adult's body – and it's a performance that remains amongst his finest to date, which is really saying something when you think about what else he's done since. He rightly received an Oscar nomination for Best Actor, but lost out to Dustin Hoffman for his role in Rain Man.
For more comedy, take a look at our list of the best comedies on NOW or, if you want scares rather than laughs, browse our list of the best horror movies on that same platform.