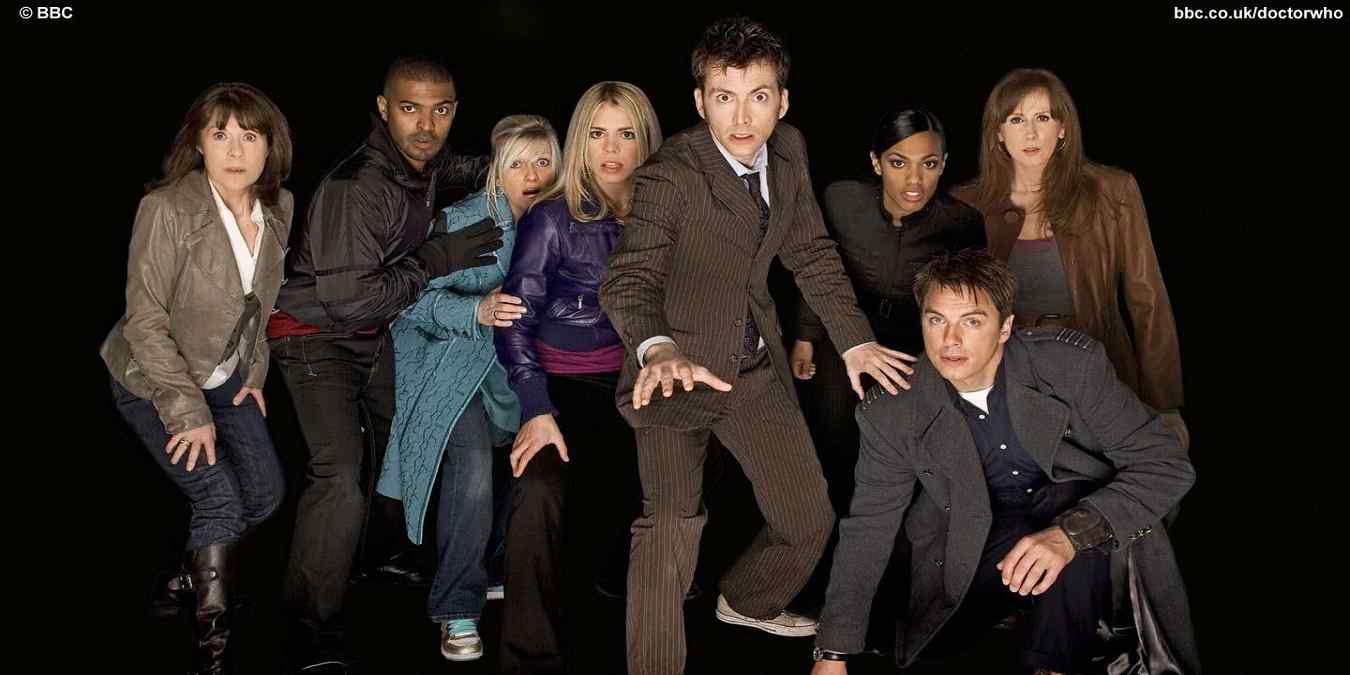 Doctor Who is a science fiction television series that's been broadcast by the BBC since 1963 (with a few hiccups in-between). The show has a loyal viewership and still continues to gain fans of different ages, gender, ethnicities, and all that diversity jazz. The go-to video player for keeping up with Doctor Who episodes is definitely BBC iPlayer. However, it's available for UK residents only. But not to worry. Thanks to the beauty and convenience of modern technology, you too can watch Doctor Who internationally as well.
How to Watch BBC iPlayer Outside of UK
If you try to watch a BBC show and you're not in the UK, you might have noticed the annoying message "BBC iPlayer doesn't work outside the UK. Sorry, it's due to rights issues."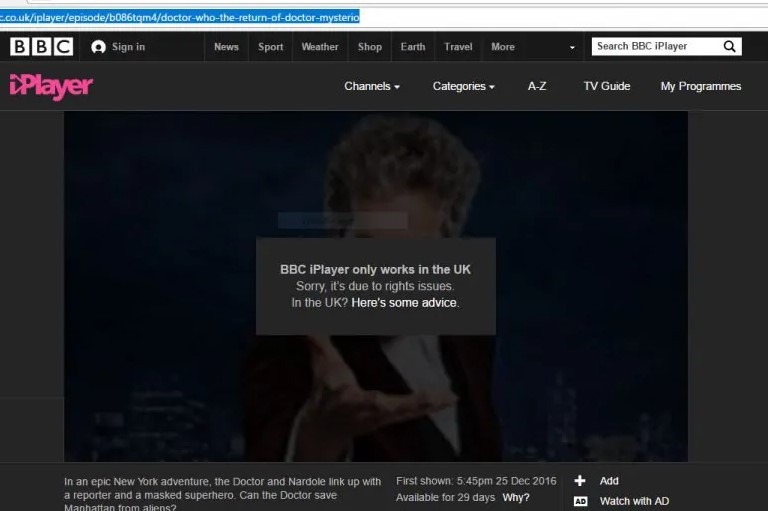 And if you're dying to watch your show, you really only have one options: let BBC think that you are in the UK to give you access to watch the show.
It can be done with the use of a VPN. Once you are connected to a VPN in UK, your IP address will appear as if you are located in UK.
There are lots of VPNs out there. Some are good, some are terrible. Some will give you annoying ads. Make sure to use a legit and safe VPN. The most popular include:
Surfshark (Enables unlimited parallel connections)
When connecting to a VPN server to watch Doctor Who, the answer is simple – choose a UK server. The most important thing is to make sure the VPN service you use support UK server.
Apply Your VPN
Once you've chosen your VPN, choose your operating system, and then download the app. Open it up and follow the instructions. Your VPN panel will usually have a search bar where you can type the name of the country/place that has the closest server to where the show is streaming from. For Doctor Who you can have the option of entering "London, UK". Once that's done, it's pretty straightforward from there. Go back to your browser and enter the BBC address.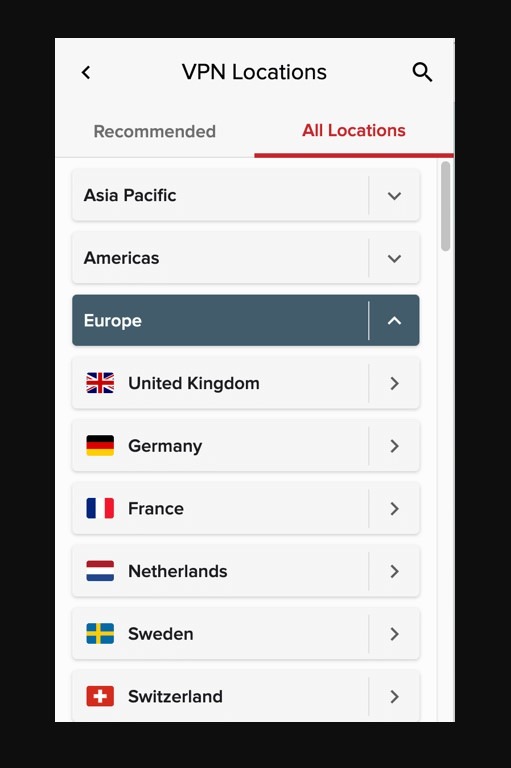 Sign Up for an iPlayer Account
The BBC now requires that users have their iPlayer account. You can register for an account for free. Fill out your date of birth, gender, email address, and a UK postcode. Apparently, this information allows the BBC to better understand its viewers and improve its recommendations.
If you're a British resident with a paid-up license fee, the new account won't change your ability to watch iPlayer abroad; simply sign in to your account and continue to use a VPN as explained above. For those who don't have a license because you don't live in the UK or you haven't paid for a license, you'll need to enter a valid UK postcode along with your details to get access.
Once you have your VPN set up on your chosen device, (most now have apps for smartphones and tablets, as well as versions for PC and Mac) and you've signed up for an iPlayer account all you have to do is open the iPlayer app or head to the website and find the latest Doctor Who episode.
Troubles in the TARDIS?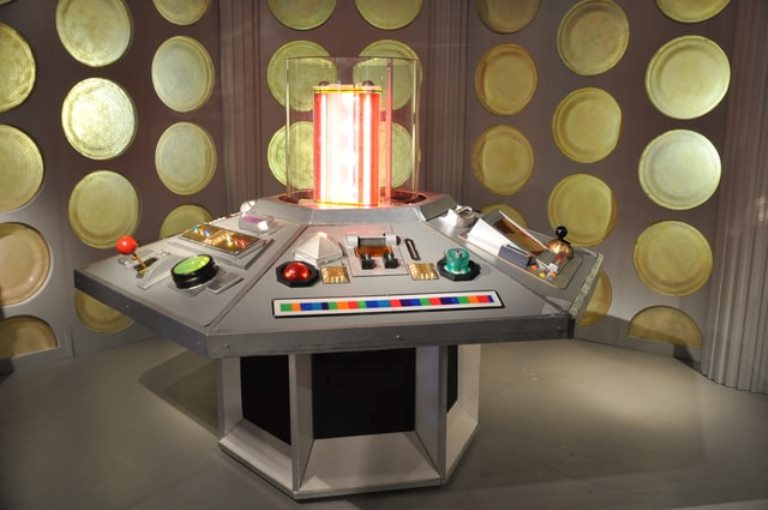 What do you do if you randomly start seeing the geo-blocking error message while using a UK server? Try the following:
BBC iPlayer may have blocked the server you're using, so just change servers.
Go into incognito mode. If you haven't cleared your cookies, they can sometimes leak your geo-location.
Press that good old restart button for your browser, device, or VPN app.
Match your device's time zone to the UK's time zone.
Unblock BBC iPlayer on your PC instead of your smartphone. BBC iPlayer can check your device's GPS location on mobile devices against your IP address to check if you're using a VPN.
Ask your VPN provider for a dedicated IP address that will only be used by you. Even better – make it a residential dedicated IP. Some VPNs charge for this feature.
Happy watching!