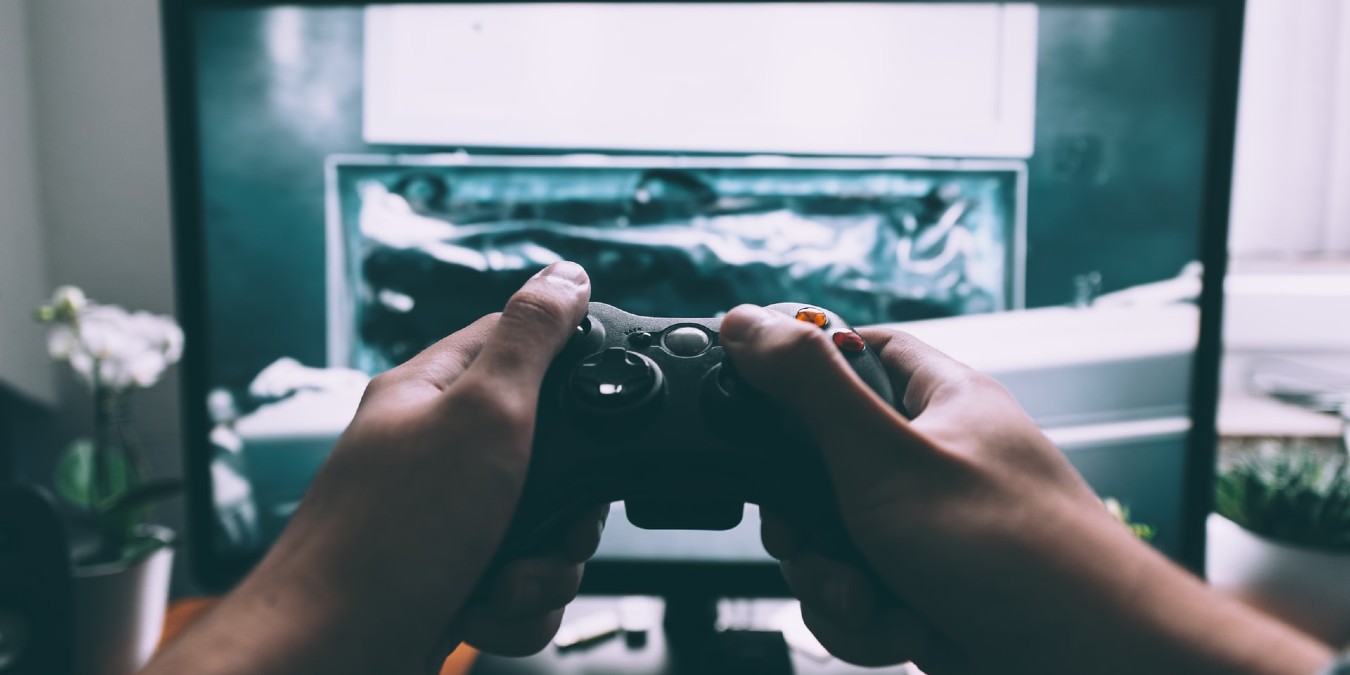 In the world of cloud gaming, Xbox and Stadia get most of the press while NVIDIA's GeForce Now continues quietly be a strong competitor. While most other cloud gaming services rely on games you must purchase separately or as part of a subscription, NVIDIA is trying a different approach entirely. Instead of purchasing games, GeForce Now allows you to play games you own on libraries you already own them on. Does that give GeForce Now a leg up in the cloud gaming arena? Let's take a look.
What Is GeForce Now?
Like the rest of the cloud gaming services, GeForce Now is a cloud gaming service hosted on remote servers and streamed to a supported device. That doesn't make it very different from Xbox, Stadia or Luna but it does differ in one big way. GeForce Now doesn't sell you games or have a library of its own titles that you can purchase separately or as part of a subscription.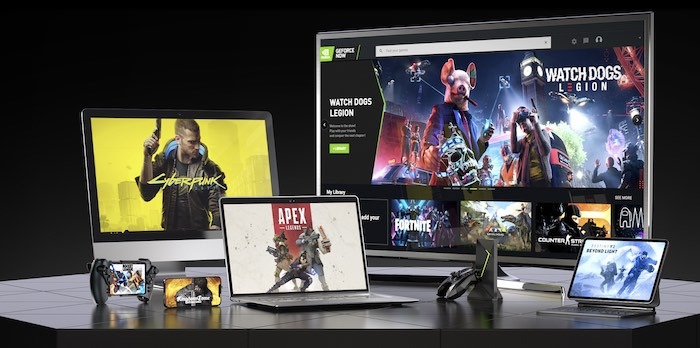 Instead, the service allows you to connect to game services like Epic, Steam or GOG and play games you have already purchased but play them from the cloud. That's not to say that every game will be available (looking at you, Activision), but for the most part, a good chunk of your existing and paid library should be available. It's a unique approach and one that has given GeForce Now a unique differentiator that so far has not been duplicated by any other big-name competitors.
What Devices Can You Play On?
When it comes to what devices GeForce Now supports, the list should encompass most devices people have in their homes or in their hands. That means compatibility with Windows, macOS, Android TV as well as the Chrome browser, Android devices and iPhone and iPads through Safari. When it comes to more specific requirements, Mac users need to be on 10.11 or better and that's good for Apple laptops and iMac units from 2009 and newer. Windows works across Windows 7 and newer but only in 64-bit versions. Unfortunately, 32-bit is not supported.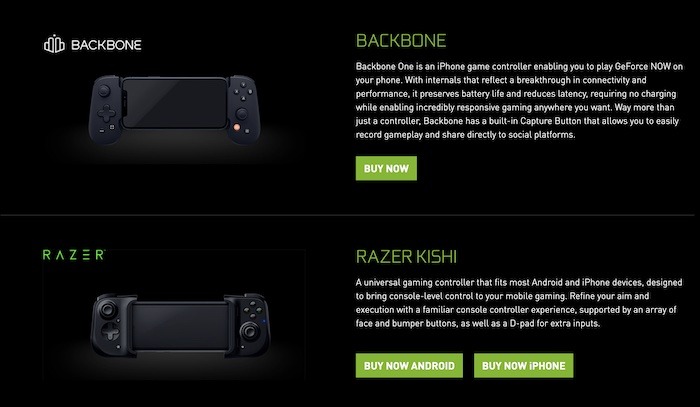 Android users with both smartphones and tablets should be running 5.0 or later and have at least 1GB of available memory. As for gamepads, there is a laundry list of supported options including the SHIELD controller from 2017, Razer Kishi, Steelseries XL and Stratus Duo. On top of those options are the PlayStation 4's DualShock 4 controller, Xbox 360 wired gamepad and the Xbox One Bluetooth controller.
How Much Does GeForce Now Cost?
In another differentiator from its competition, GeForce Now offers two different pricing options. The Free membership option is exactly as it sounds, free. This includes standard access to the platform so you can sign up and enjoy streaming your games for up to one hour at no charge. It's important to note that "standard access" doesn't necessarily mean you can get into the platform right away. With the free tier, players might need to wait in a queue line until an open slot on one of NVIDIA's machines becomes available. Availability timing varies but once you are in the platform, playtime is limited to that sixty minute window.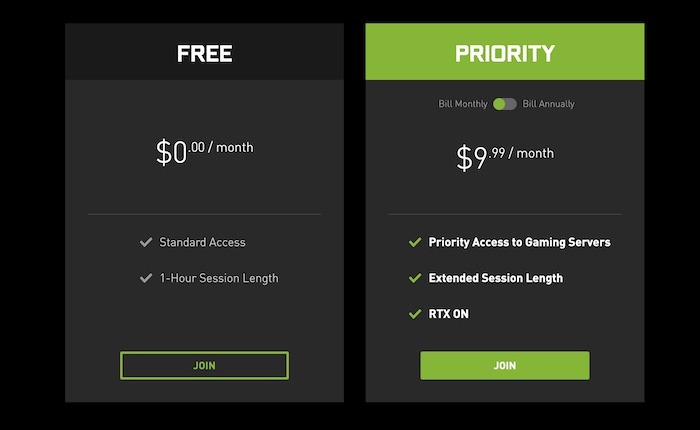 Gamers who opt for the "Priority" tier will be able to choose from either a $9.99 monthly subscription or $99.99 annual price (that's equal to $8.33 a month). Opting for the priority tier ensures you receive priority access to GeForce Now gaming servers as well as extended session length. One big bonus for priority users who can utilize "RTX" or ray tracing, which adds to the overall visual and cinematic experience of any game that can take advantage.
Where Is GeForce Now Available?
As of July 2021, NVIDIA's platform is only available for users in North America and Europe. It adds up to around 30 countries in total with other countries hopefully arriving in the future. As of July 2021, NVIDIA has not provided additional timetables for future launches.
What Internet Speed Do I Need?
Similar to most of its competition, GeForce Now asks that you have at least a 10Mbps connection available as a minimum broadband speed. For 720p at 60fps, NVIDIA recommends a minimum broadband speed of at least 20Mbps. If you step up to 1080p at 60fps, you should begin with a minimum of a 50Mbps broadband connection.
What Games Are Available?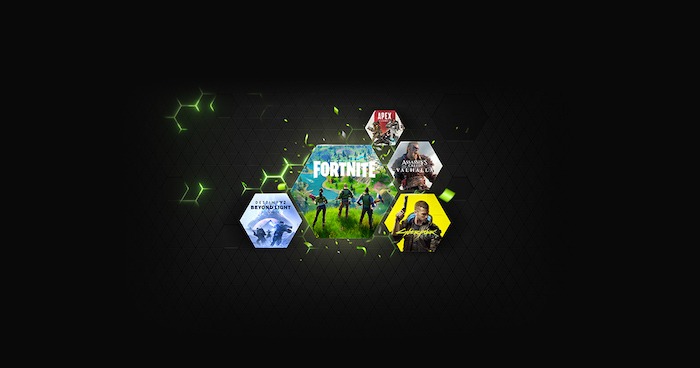 As noted above, the list of games available for play on GeForce Now is not limited to titles NVIDIA previously selects. Instead, the list on the NVIDIA website accounts for hundreds and hundreds of games, if not more. There is a laundry list of popular titles including Metro Exodus, ARK: Survival Evolved, a slew of Assassin's Creed titles, Hitman 1 -3 and so many non-AAA titles spread across Steam, GOG, Uplay, etc. Some games do include support for NVIDIA Highlights which enables in-game capturing so you can share images online.
Final Thoughts
While Stadia and Xbox Cloud Gaming battle for the title of top cloud gaming platform, NVIDIA is happy to offer a different experience. It's definitely right for people who have existing libraries of games across sites like Steam and Epic but for those that do not, platforms like Stadia, Luna or Xbox Cloud Gaming are probably better options.