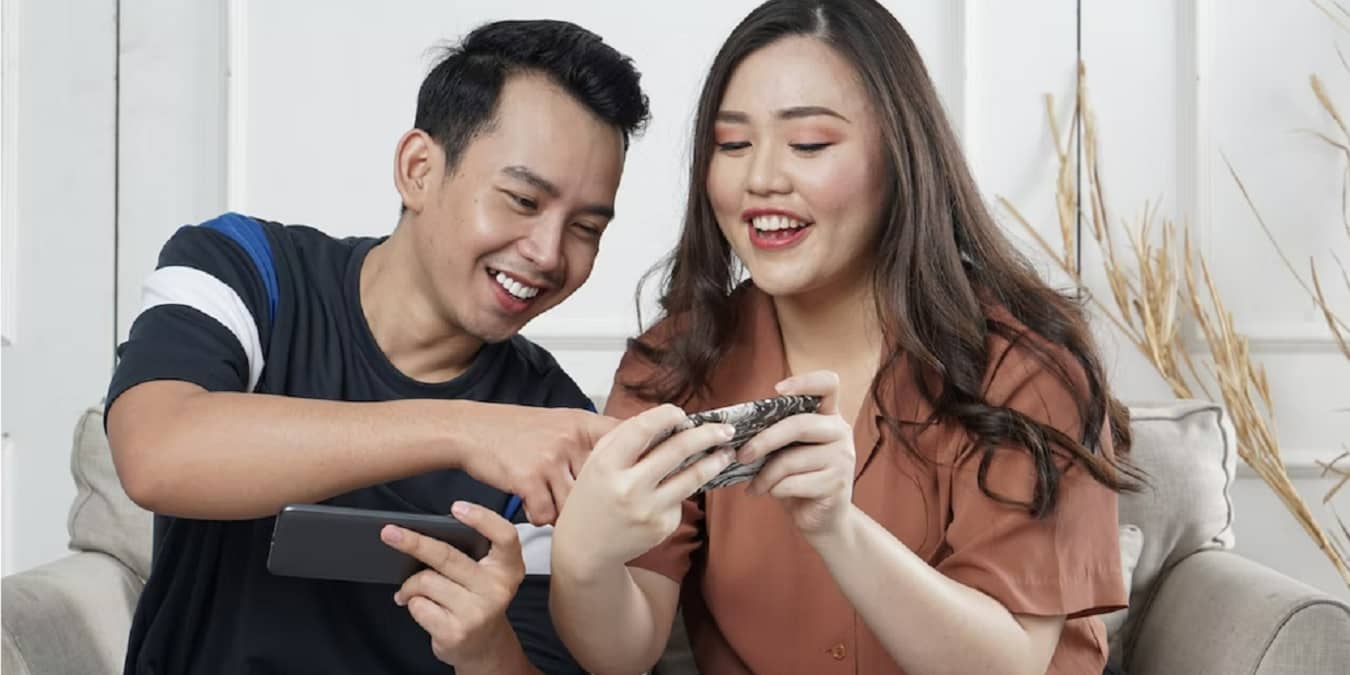 The days of having to be in the same room to play games are over. Now, there are a variety of great games to play with friends on your phone. Sure, you can play them in the same room, but you can also play them with friends from around the world. For some of these, you don't even have to play in real-time, letting a game last for days. It's a simple way to stay connected and have fun at the same time.
Love the challenge of match-3 games? Check out these top games like Candy Crush.
1. Scrabble GO
The classic word game Scrabble is now available on an official app. With Scrabble GO, you can play solo, with friends and family, or get matched up with random players around the world. Not only do you get to enjoy the classic game mode, but you can also play Duels (only five turns per player), Word Drop (your tiles keep changing), Tumbler (anagram game), Rush (a timed solo game). The only downside is you'll need a Facebook account.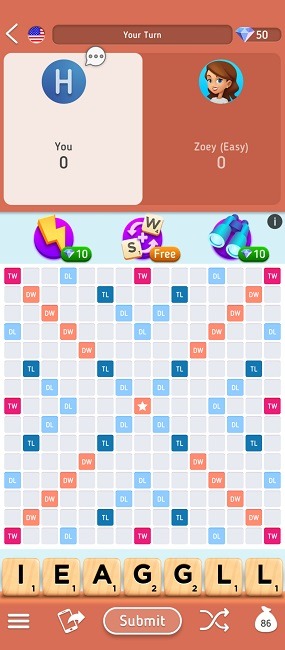 For an even more competitive and social experience, participate in leagues and leaderboards. While the game is free, there are ads and in-app purchases. Remove ads and get extra features, such as weekly challenges, with a Scrabble Club membership.
2. Hearthstone
Hearthstone comes from Blizzard, the same company behind Overwatch and World of Warcraft. The goal is to collect cards and build unbeatable decks. Go on solo adventures or fight it out in PvE or PvP battles. Choose between 10 different classes in this fantasy collectible card game set in the Warcraft world.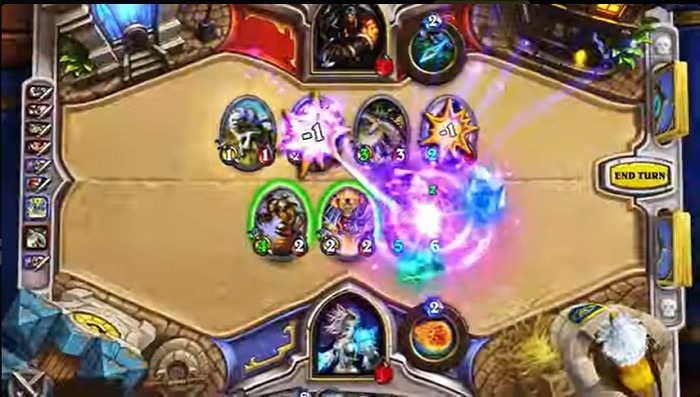 You can play with eight friends to see who can be the last one standing. With new content being released regularly, there's always something to keep coming back for. And, even if friends aren't online, there are still millions of people around the world to play with. While the game is free, in-app purchases are available.
3. Words With Friends
Available on: Classic Version iOS | Android / Words With Friends 2 iOS | Android
While Scrabble GO is fun, you might prefer Words With Friends. Available in both the original and sequel versions, there are multiple ways to play with new challenges being released regularly. This is a great alternative if you don't have or don't want to create a Facebook account just to play. You can use Facebook or a valid email account to join.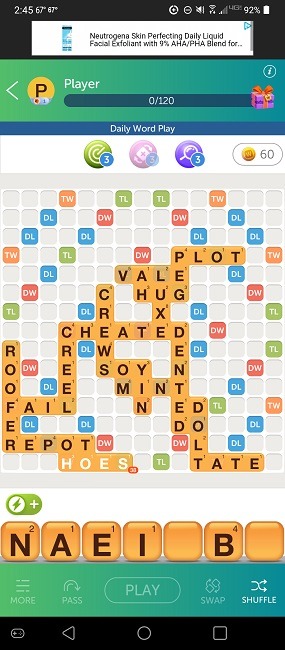 Level up as you take on friends and random opponents. You can even practice with solo challenges. Show off your victories with exclusive rewards. While it's free to play, there are in-app purchases to get extra features, boosters, and rewards.
4. Chess Universe
One of the most classic games to play with friends on your phone is chess. Chess Universe not only helps new players learn how to play the most strategic game of all time, but pairs you off against friends and millions of opponents around the world. As you play, you'll build your skills and learn new strategies and techniques.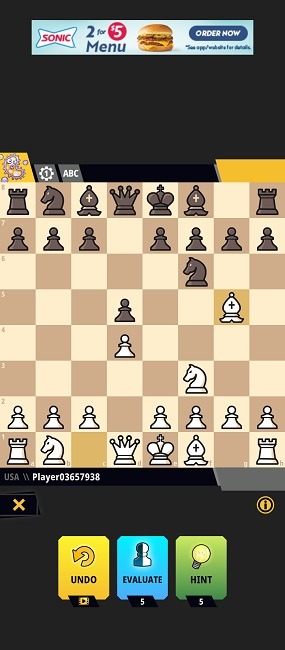 You'll unlock new boards, rewards, and more. You can also go back and analyze moves and games to further improve future games. With daily quests and games matched to your skill level, it's perfect for all players. If Chess Universe isn't quite right for you, check out lichess instead.
5. UNO!
UNO! is a classic card game that's still popular today and even comes in a variety of editions. But, this mobile version gives you numerous ways to play and make your friends and family keep drawing more and more cards. Enjoy different house rules or create your own, pair up in teams, play one on one, and compete in challenges.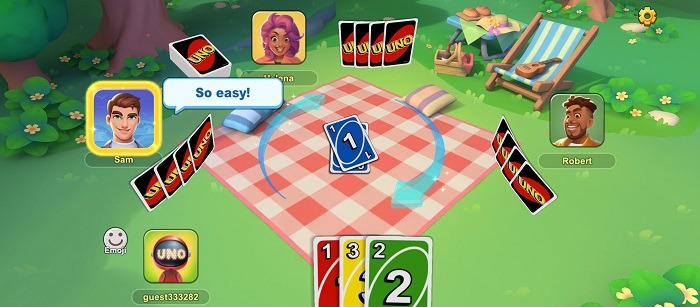 It's far more complex than the original card game. Keep it as simple as you want or make it extra challenging. The choice is yours, but the main goal is the same – get rid of your cards first. The game's free, but in-app purchases are available.
6. Clash Royale
Clash Royale comes from the creators of Clash of Clans. If you've played Clash of Clans, you'll immediately recognize many of the characters. Win battles by creating the ultimate battle deck and fighting in real-time battles. You'll need to think quickly and use a lot of strategy to outmatch the enemies.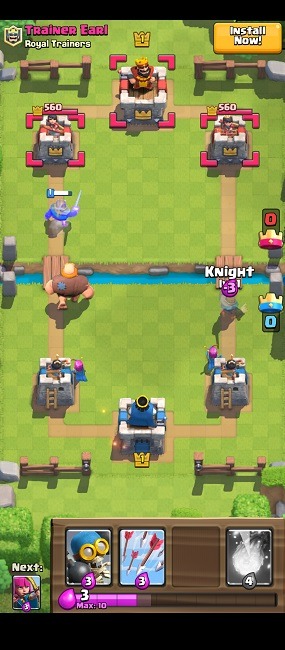 Battle in leagues, join a clan and share cards with others, invite friends, and consistently unlock new cards. While the game is free to play, you can get extras with in-app purchases.
7. Monopoly
Available on: iOS ($3.99) | Android ($4.99)
If you've ever sat around for hours playing Monopoly with friends, you'll love the Monopoly mobile app. Unlike other apps on this list, it's not free to play. However, you won't have to deal with pesky ads. There are additional bundles you can buy to add more features and boards.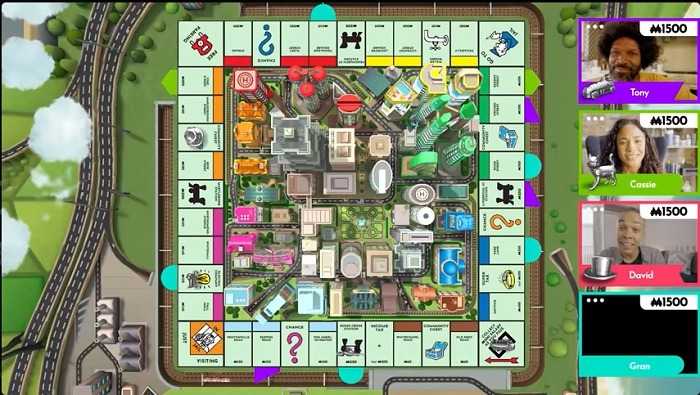 Play with the classic rules or create your very own house rules. Play solo, use pass and play offline, play quickly with Quick mode, or invite friends from anywhere around the world. Enjoy animations, video chat, and multiple board types to always have a new experience with every game.
8. Minecraft
Available on: iOS ($6.99) | Android ($7.49)
Minecraft is one of the best games to play with friends on your phone. Craft anything you can imagine and explore endless worlds with friends or on your own. The most popular building game is available in the palm of your hand to play anywhere.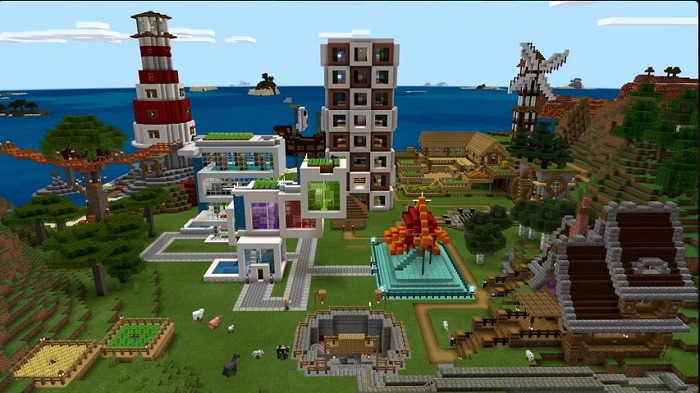 Purchase community creations, use add-ons or mods, and even host your own server. You can also join these fun roleplay servers. You'll never run out of things to do, making it perfect to play with friends.
Want to escape to a virtual world with your friends? Try these immersive virtual games. Friends able to come over for the evening? Check out these local multiplayer games.
Image credit: Afif Kusuma via Unsplash