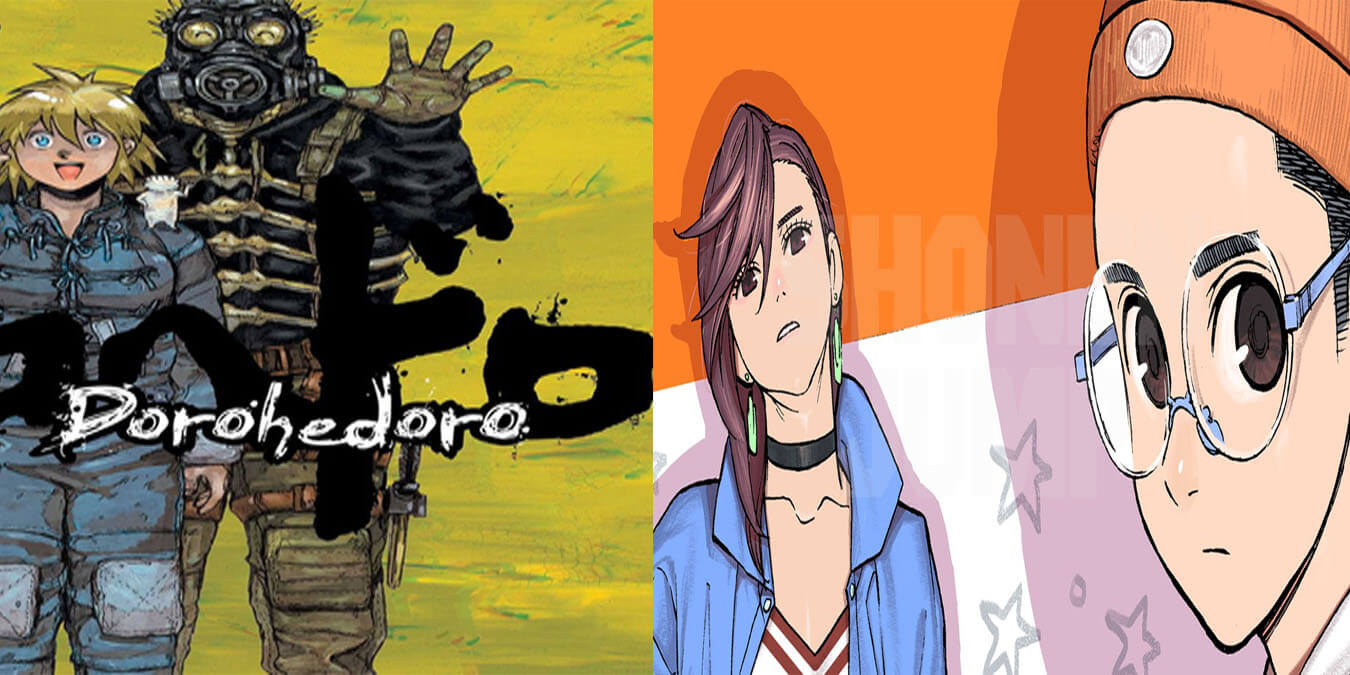 Do you want to read manga like Chainsaw Man but can't find any? That's to be expected, as Chainsaw Man is quite a unique work of art that's hard to imitate or be like it. But, if you are tired of waiting for Chainsaw Man Part 2, we found some manga similar to Chainsaw man that you should check out below.
Missed out on everything 2021 anime had to offer? Don't worry, we picked the eight best ones for you to check out!
1. Dandadan
Where to read: Manga+, Manga Republic
The author of Dandadan was an assistant under Fujimoto, so that explains the similarity of Dandadan to Chainsaw Man. In all honesty, Dandadan improves a lot on the building blocks that Chainsaw Man presented. The art style is cleaner, the characters are more fleshed out, and the fights have a sense of force and direction that you don't see in most other modern manga.
The story follows two high school students, quite different in nature. One is a geek that obsesses over aliens, the other is a girl whose grandma is a psychic. When trying to convince one another that aliens and ghosts are real, a rollercoaster of insane encounters and battles occurs and just never stops.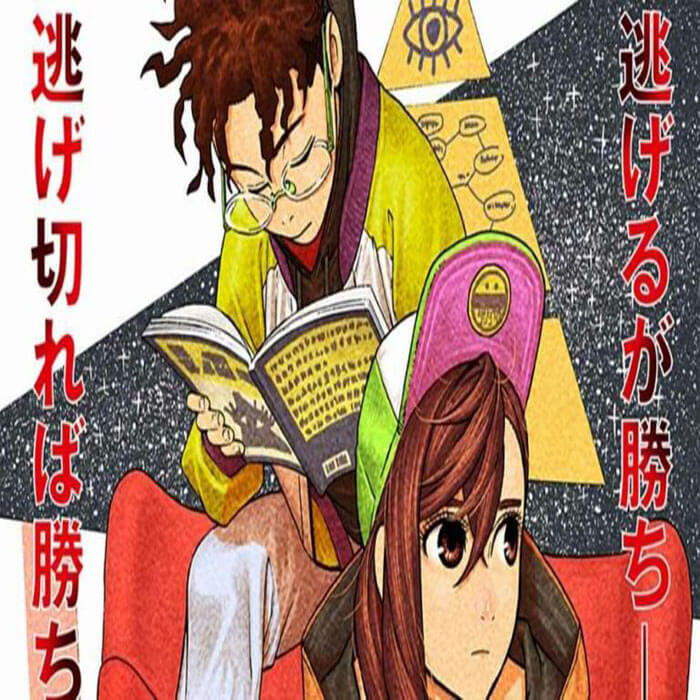 In some aspects, Dandadan can be considered as Chainsaw Man's successor. The biggest difference between these two manga is that Dandadan isn't as dark. While it still offers emotional and cathartic moments, it doesn't tackle some of the more sinister and grim subjects.
Dandadan is a must-read manga if you liked any aspect of Chainsaw Man.
2. Jagaaaaaan
Where to read: Jagaaaaaan doesn't have an official English release yet, but you can get the Japanese version on Manga Republic.
A highly horror-centric art style, with lots of philosophical questions, insane characters, and a ton of gore and violence. Jagaaaaaan isn't as goofy as Chainsaw Man, but it's definitely up there in the chaos and violence department. The fights and hype moments are also insane, as they come with a detailed and eerie art style.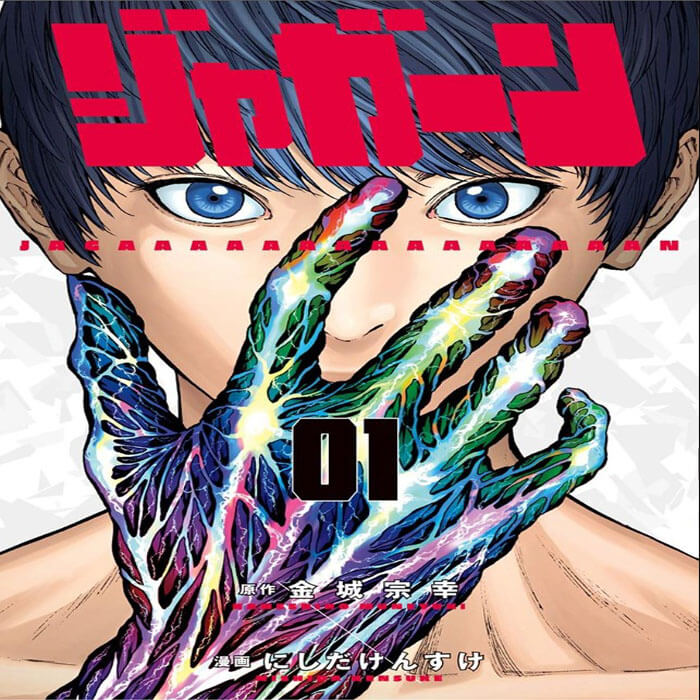 Shintarou Jagasaki is just an ordinary police officer that hates his everyday life. But after obtaining certain powers, he starts questioning his purpose in life.
The whole point of Jagaaaaaan centers around humans and their desires. Kaneshiro doesn't wait around with its story and characters. The plot moves fast, the characters will either grow or break, and the battles and stakes only go up.
Jagaaaaaan slowly transitions into a full battle seinen with bloody battles and brutal violence accompanied by stellar artwork. Very similar to Chainsaw Man's last arc, wouldn't you say?
3. Dorohedoro
Where to read: VIZ Media, Amazon
If you like Chainsaw Man for its strange world and its even stranger rules and characters, Dorohedoro is a perfect manga to read. It pulls you into one of the most original, mysterious, and dark settings in the manga industry. Couple that with twists that will leave your jaw hanging, goofy characters, and one rollercoaster of a storyline that ends in the most insane way possible.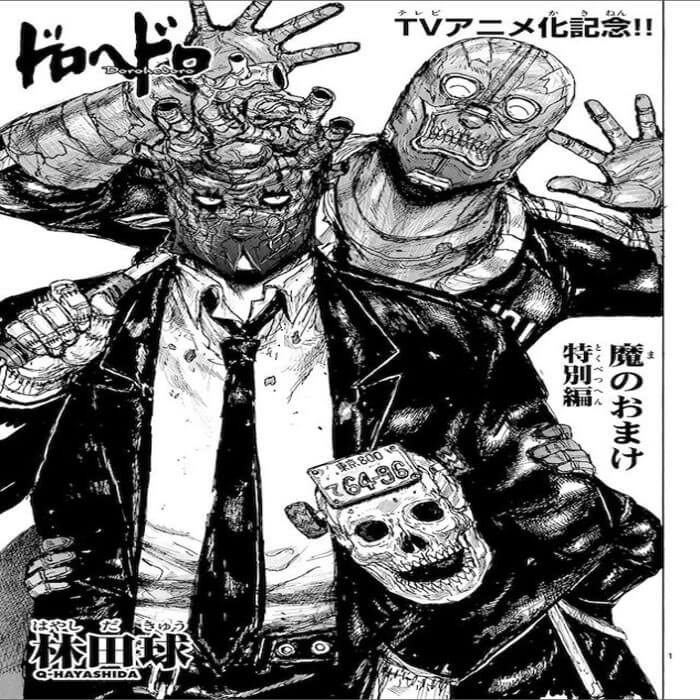 You can't expect anything less than insanity when you have a man with a crocodile head. This man has to bite people's faces for the man INSIDE hero to see if that's the person they're looking for. It's baffling, yes, but it's a manga you must experience at least once in your life.
The hyper-violence and the dark humor drive you through the first couple of volumes. The intrigue and mystery of "The Hole" and its magic users keeps you glued to the screen, phone, or manga, depending on how you read Dorohedoro. But just as Chainsaw Man pulled the last arc out of a pool of complete unwavering darkness, Dorohedoro becomes a deeply unsettling and creepy story once our hero's memories finally return.
3. Fire Punch
Where to read: VIZ Media, Amazon
In some ways, Fire Punch is a much darker and more impactful experience than Chainsaw Man will ever be. Extremely violent, dark and some say unnecessarily edgy, it spits in the face of all norms and tells a deeply moving and quite sorrowful experience. It isn't as goofy as Chainsaw Man, but it still has enough of Fujimoto's well-known humor to balance out all the insanity that happens throughout this story.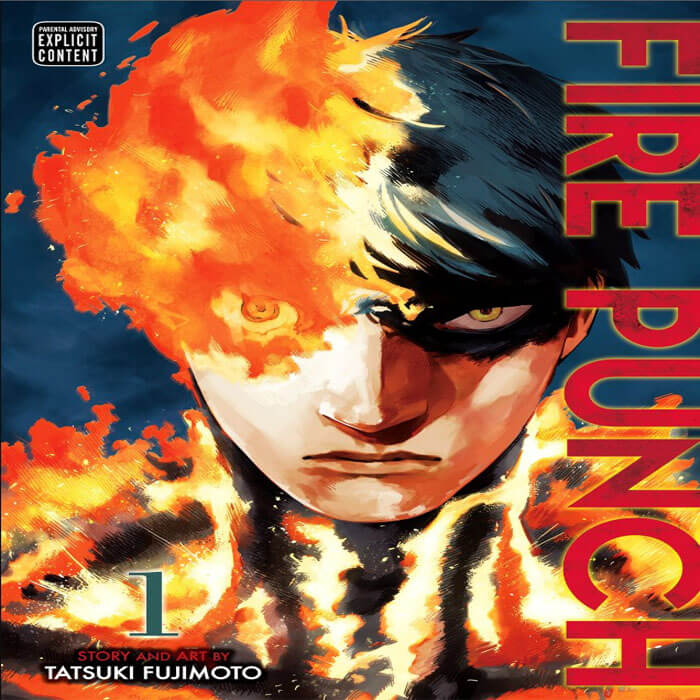 In a world of superpowers, our protagonist has the option of super regeneration. That's why he cuts off pieces of his skin to feed his village since the entire Earth is frozen. After that, things become increasingly absurd…
Some say Fire Punch is just a nihilistic, sadistic, and unnecessarily bloody manga that likes shock for the sake of shock. Which is completely missing the point Fujimoto was making with the series. It's definitely not for everyone. But Fire Punch carries a rather positive message. You just need to dig through all of its guts, pain, and suffering. It's a manga that perfectly encapsulates the horrors of the world and how you can find light in all of this suffocating darkness.
4. Made in Abyss
Where to watch: Prime Video, Adult Swim, or Crunchyroll.
When talking about manga to read if you like Chainsaw Man, Made in Abyss is a tricky one to lump in with the rest of these. You see, this is more of an adventure anime than anything else. It follows two children as they explore a mysterious and otherworldly place called "The Abyss".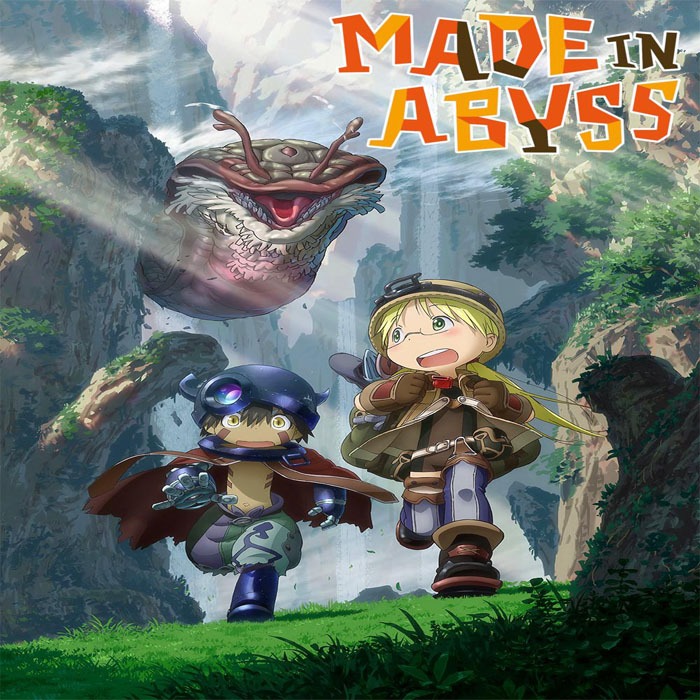 Things start off rather lightheartedly, with this looking like another cute adventure show. But, the world of Made in Abyss holds many sinister and disturbing secrets. It reminds me of Chainsaw Man because Denji was essentially just a lonely child that didn't know anything about the world- Then he got thrust into a cruel and manipulative environment. Made in Abyss follows close to those themes, and it may be even darker in some ways.
Made in Abyss manages to strike the line of cute and "I'm going to throw up this is so messed up" so perfectly that it makes you shiver. There's an anime of this show (it's excellent by the way), and a second season is airing right now!
Interested in what are the hottest anime shows in Japan? We got you covered.