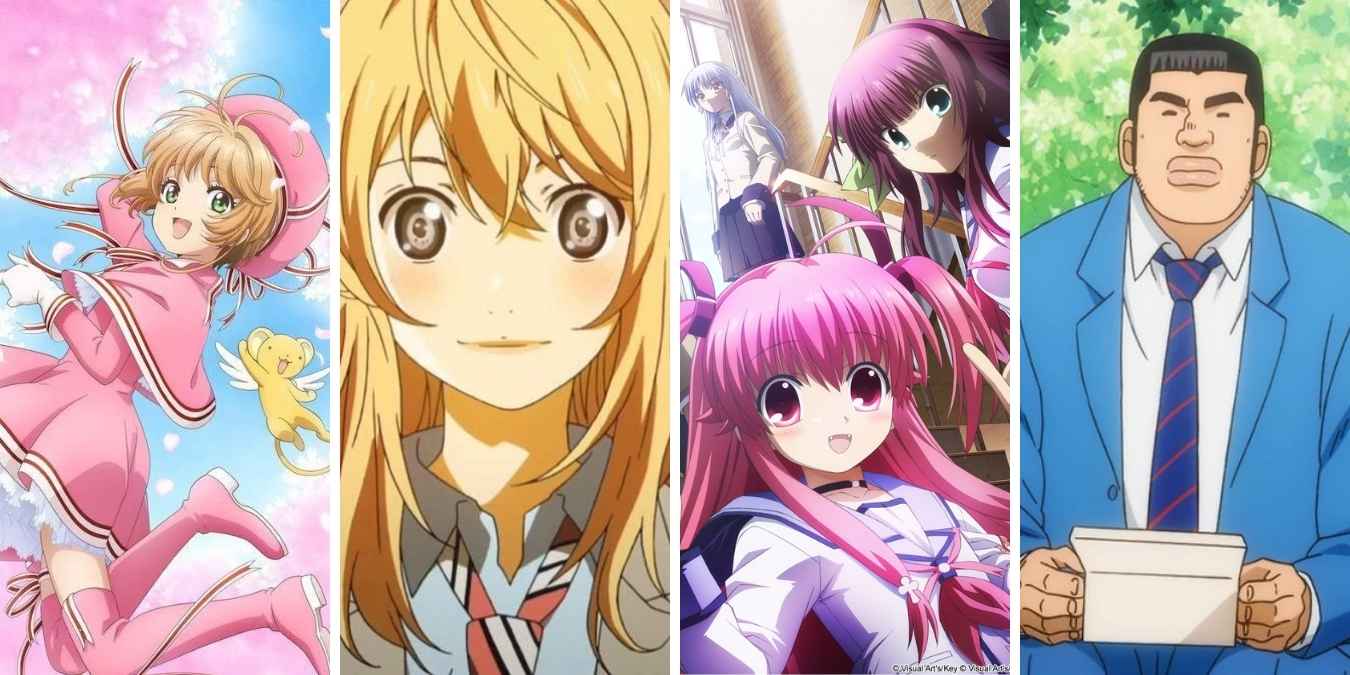 One of the sweetest genres out there, Shoujo (or Shōjo), is an enchanting watch even when the subject isn't magical in nature (which it frequently is). Geared towards girls and young women, there is often a focus on characters in their teens, yet it's not just for (and about) girls, with the genre evolving to include romantic tales of boys and young men. In fact, some of the best shoujo anime have a young man as the protagonist. The genre has also broken through age boundaries (much as Young Adult fantasy does) to become extremely popular across the board.
With some of the greatest genre mashups going, shoujo is also extremely diverse, incorporating elements of everything from science fiction and fantasy to historical fiction and noir.
Here are our top picks for the best shoujo anime going.
Wondering how feminist Shoujo is? Check out our look at how the genre has empowered women.
8. Cardcaptor Sakura
Where to Watch: Crunchyroll and Netflix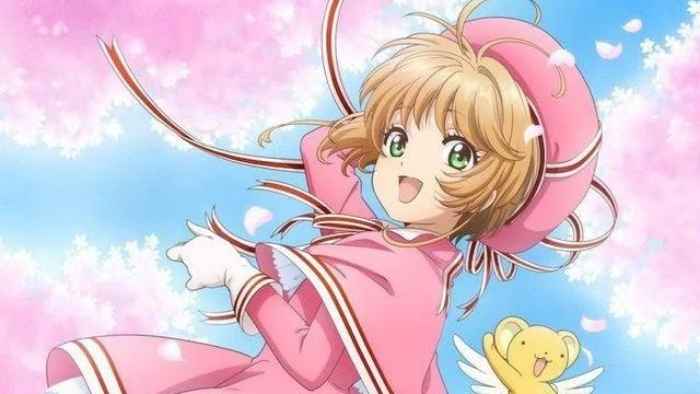 When ten-year-old Kinomoto Sakura accidentally releases the mystical force of the Clow Cards, she becomes responsible for protecting the world from them. This is a simple yet adorable shoujo with a classic heroine who, while young, is highly relatable. Like most heroes, Kinomoto must strike a delicate balance between her everyday life as a normal school child and her supernatural life as a magical hero in a fantasy world of adventures and wonder.
7. Your Lie In April
Where to Watch: Crunchyroll and Netflix
Short but sweet, the single season of Your Lie In April was based on the manga series by the same name, which was written and illustrated by Naoshi Arakawa. Kosei is a pianist and a prodigy until trauma cruelly robs him of his ability to play. A chance encounter with an eccentric musician with a mysterious secret sets him on a journey of self-discovery – or perhaps rediscovery – is an emotional rollercoaster. Can this new friend help Kosei overcome his trauma and fear and play once more?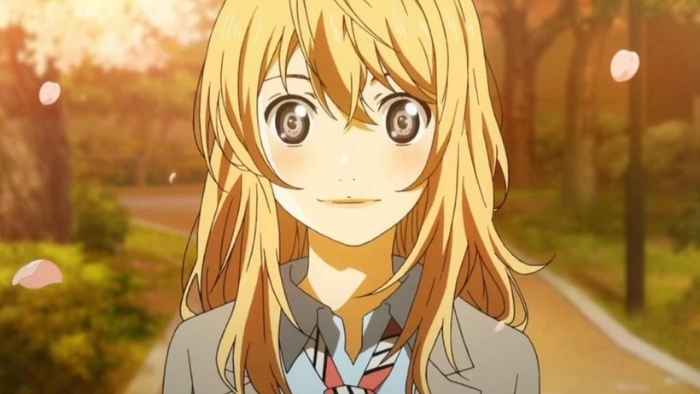 Visually this series is stunning, while the soundtrack really carries the show's themes and packs an emotional punch.
Fair warning though, as wonderful as this series is, it's a real tear-jerker.
6. Angel Beats
Where to Watch: Crunchyroll and 9Anime
When Otonashi awakes one day to discover he's dead, he's a little perplexed to find the only thing he remembers about his life is his name. Now he must journey through the afterlife, which, as it happens, is high school. All the students are equally deceased and likewise suffering from amnesia about their former lives.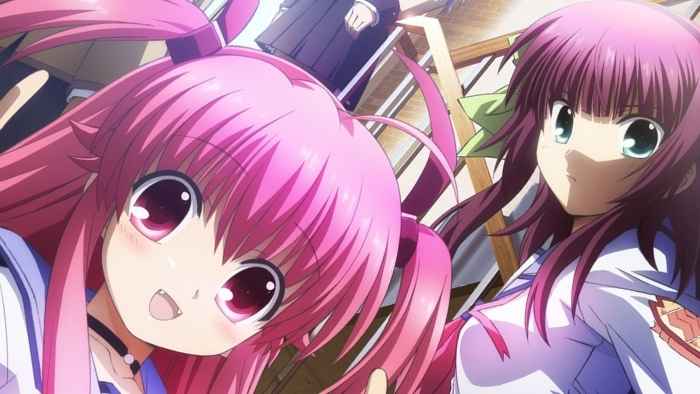 They are all on the same quest – to remember what happened to them in life and overcome their various traumas so they can be reincarnated.
Sounds simple, but remember, this is high school, and no matter how traumatic life was, the afterlife might turn out to be just as bad.
5. Ore Monogatari!! (My Love Story!!)
My Love Story!! (or Ore Monogatari!!) was adapted from the manga series of the same name written by Kazune Kawahara. Following Takeo Gōda, a high school student who is too tall, too muscular, and too hairy to be considered attractive by most of the girls in school. Every time he gets a crush o one of them, they wind up falling for his best mate, Makoto Sunakawa.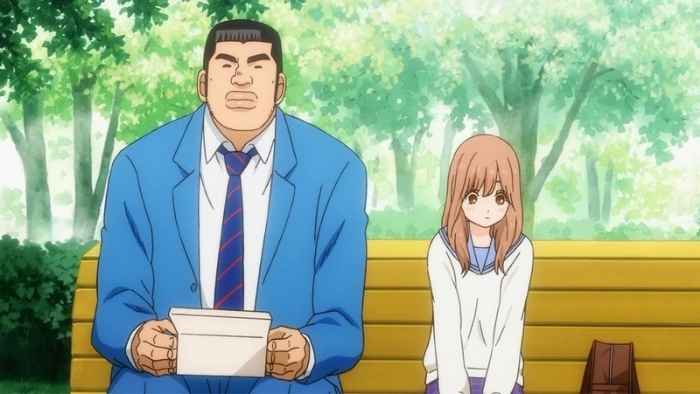 Makoto is handsome and charming, and Kazune feels he can't possibly compete. All that changes, however, with a perfect meet cute as he saves Rinko Yamato, a shy and petite girl who starts to fall for Takeo.
It's not your typical shoujo, coming from a boy's perspective rather than a girl's, and genuinely taking into account the male perspective, insecurities, and feelings. Yet it's a very unique love story, a wonderfully romantic tale, and the very epitome of the warning, "Don't judge a book by its cover".
4. From Up On Poppy Hill
Hayao Miyazaki has a reputation for crafting sublime and beautiful stories, and for a good reason. From Up On Poppy Hill (a Studio Ghibli classic) is no exception. In fact, it may be one of his best in terms. For the shoujo genre, it has a sense of gravitas and emotional impact that's often lacking. The tendency for shoujo anime to focus on young characters and romance plots doesn't always lend itself to the exploration of history and the questions of life and meaning.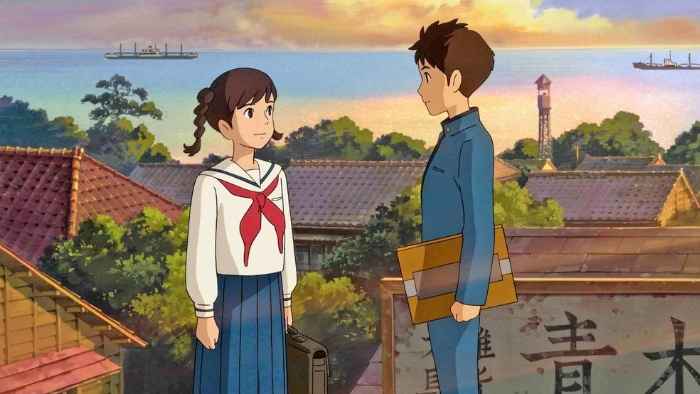 From Up On Poppy Hill perfectly blends all of these elements into an exceptional movie. Following a group of students struggling to prevent their boarding school from being torn down to create room for the Tokyo Olympics of 1964.
While it may not be the most obvious backdrop for a shoujo tale, the juxtaposition makes it highly engaging, while the story itself is both beautiful and surprisingly poignant. The overall message of the film is one of optimism and hope. It's a very touching, uplifting film.
3. Vampire Knight
Where To Watch: Hulu and Crunchyroll
The Cross Academy is famous – or should we say infamous – for running two isolated classes. As you would imagine, the Day Class takes place during daylight hours and comprises the usual mix of typical students. The Night Class isn't just for those busy during the day. No, the students of this class really can't attend during daylight hours, for they are, naturally, vampires.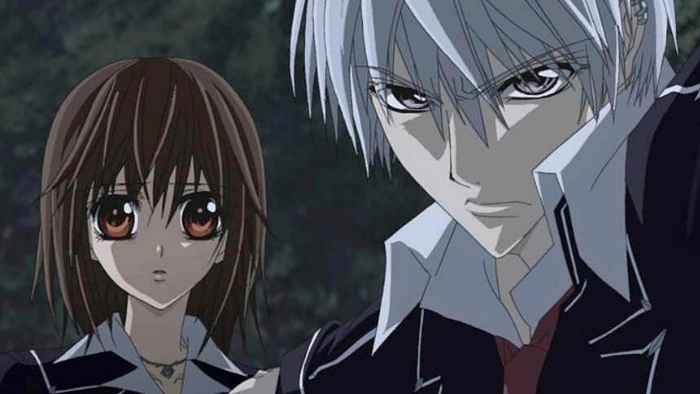 Yuki Cross is a pretty guardian but has a problem; she's inexorably drawn to a vampire, Kaname Kuran.
As shoujo goes, Vampire Knight is right up there with the best of all time, partly because it has a darker tone than the average shoujo, threaded with romance and horror. It's also an addictive watch, so be prepared to binge!
2. Akatsuki no Yona (Yona of the Dawn)
Where to Watch: Hulu and Crunchyroll
Epic fantasy and medieval romance meet shoujo in this magical adventure. Yona of the Dawn (or Akatsuki no Yona) is a beautiful blend of romance, fantasy, magic, and exploration. It's a great genre mashup that shoujo fans can fall in love with while enjoying a refreshing change of pace to your standard high-school setting.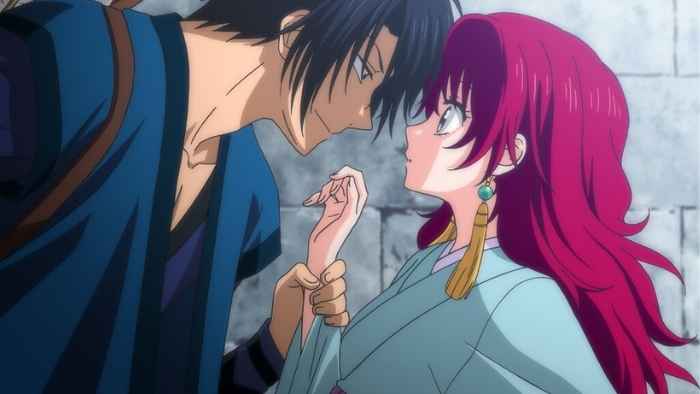 Set in the kingdom of Kuoka, Yona is a princess with an idyllic, if sheltered life shattered when her cousin murders her father and steals the throne. Banished from her home with nobody for company but her bodyguard, Hak, Yona must reclaim the throne that's rightfully her, but to do so, she has to face a serious reality check and do a lot of growing up. She puts her faith in an ancient legend and embarks on a quest to reclaim her throne.
The focus on political intrigue and action adds a delicious edge to this shoujo tale, which is a popular historical anime despite the fictional nature of the world in which it's set.
1. Bloom Into You
Where to Watch: Netflix
We love a good metanarrative, and it doesn't get more meta than a shoujo anime about a girl who loves shoujo. Yuu is shoujo manga obsessed. She's been pining for a great love all of her (admittedly relatively short) and can't wait for her prince charming. So she's quite confused when a boy in her class confesses his feelings for her, and she is thoroughly unmoved by the experience.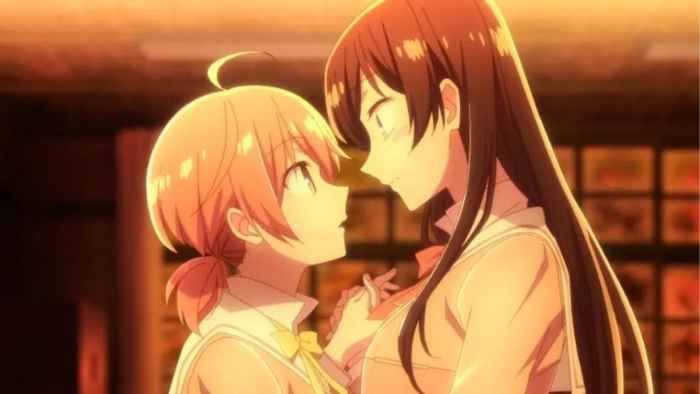 As she tackles the trials of high school, Yuu is confused and uncertain, not knowing why she doesn't have the same feelings and experiences as the other girls. Then she meets Nanami, an enigmatic girl who shuts down a boy's advances so confidently that Yuu seeks her guidance. Little does she realize that Nanami is the answer to her problems in more ways than one.
A refreshingly realistic look at the confusion and uncertainty experienced by a young girl coming to terms with her blooming sexuality and realizing it differs from the 'norm'. For that reason alone, Bloom Into You deserves a spot on any list of best shoujo anime. For the aesthetic and style of the series as a whole, it may just deserve the top spot.
Looking for more awesome anime content? Check out our top picks for the best anime movies of all time.