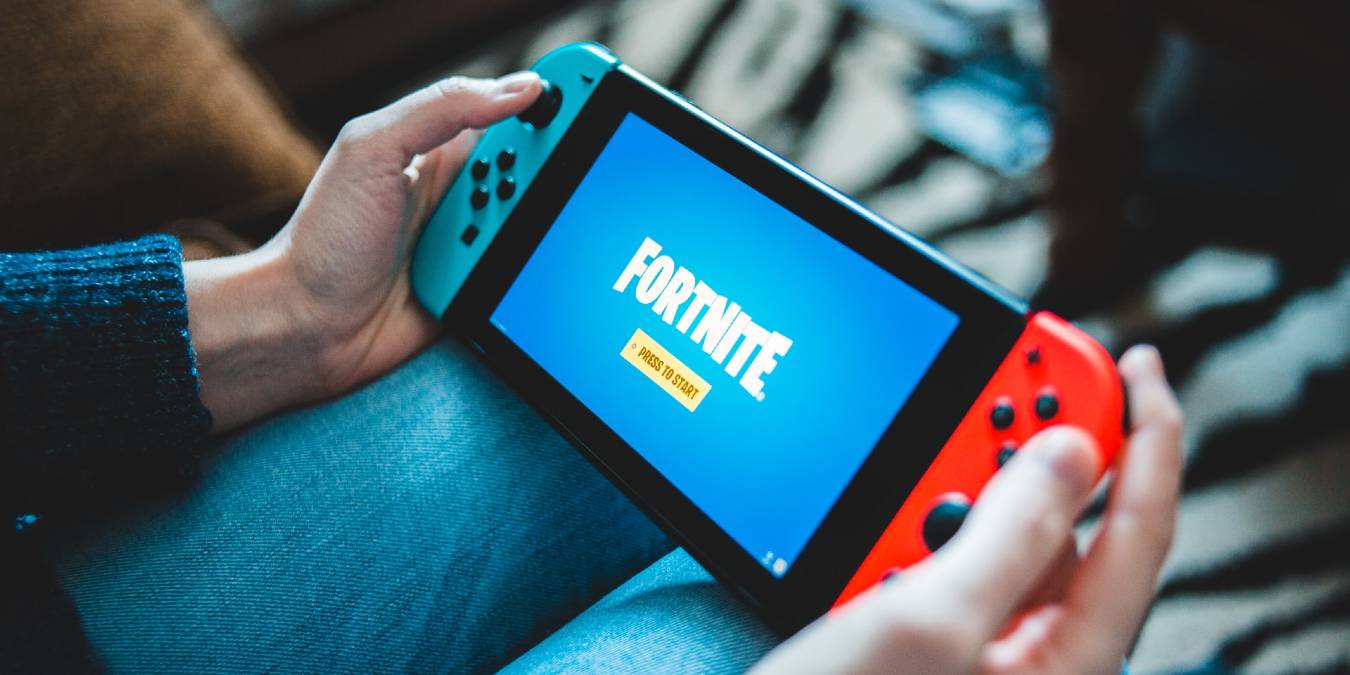 The Nintendo Switch is one of the best video game consoles ever released. Having sold just under ninety million units, it's also one of the most popular consoles. With the ability to connect online, playing in multiplayer mode is one of the best ways to enjoy the switch. Here are some of the best Nintendo Switch online multiplayer games to get you started. 
1. Super Smash Bros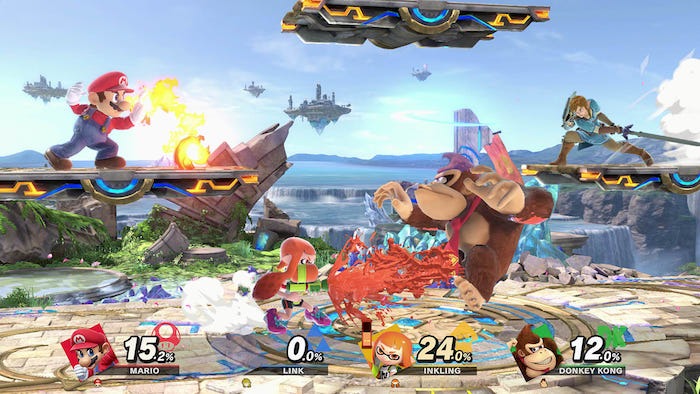 The latest in the Super Smash Bros series came to the Switch with astronomical expectations and more than delivered. Undoubtedly the ultimate Nintendo brawler, characters and levels are taken right out of Nintendo's iconic past and each level is more dynamic than the last one.  There are dozens of available players to choose from. Fighting is fast-paced, fun and clean so it's good for all ages. Smash Bros provides support for up to eight players simultaneously on a single console.
2. Mario Kart 8 Deluxe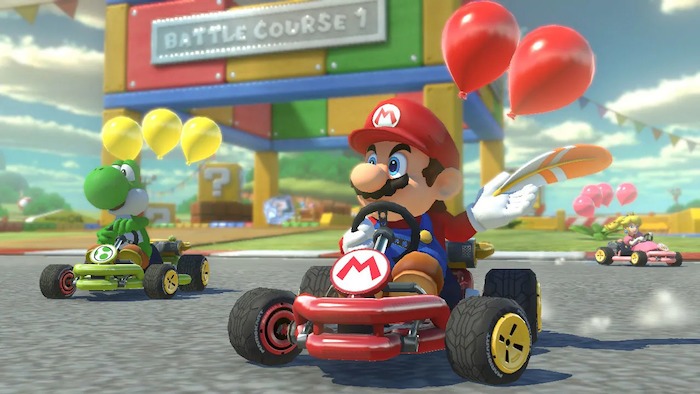 Yet another iconic name in Nintendo's history, it was a sure thing that Mario Kart 8 would show up on any multiplayer list. Everything you know and love about the Mario Kart series is here but in a bigger and bolder fashion. The races are more extreme, the karts are more fun to drive and the content is as comedic yet exciting as ever. Local multiplayer allows for up to four people at once while online multiplayer ensures up to 12 karts can meet in a single race.
3. Splatoon 2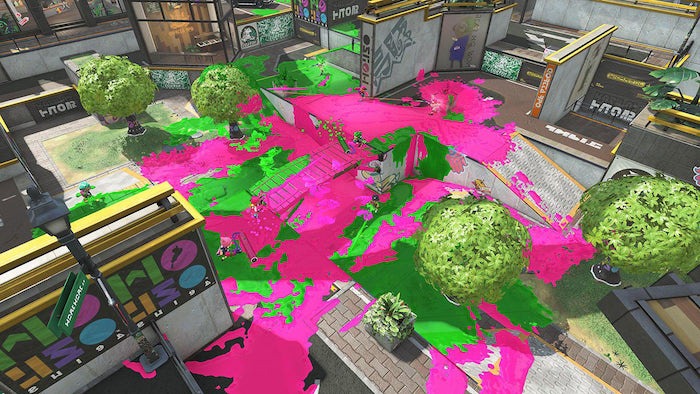 Nintendo is not likely to be the place for hard-core first-person shooters, and Splatoon 2 is the next best thing. Splatoon 2 is all about spraying paint everywhere. It's basically a turf war to see which team can paint more of a given environment before the clock runs out. This culminates in a game that is so massively fun, it's hard to put down. That you can play this with up to eight players all while trying new weapons is just so much fun. 
4. Rocket League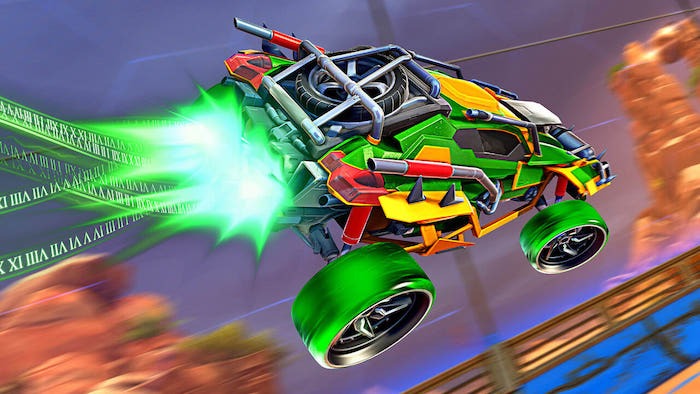 It's soccer, with cars. Rocket League has already proven itself to be one of the most popular multiplayer games of this console generation. Arguably one of the most popular titles in esports, multiplayer mode allows for Switch users to play cross-platform including PlayStation 4 and Xbox. The best part of Rocket League is that it's free to play while upgraded cars require an additional cost. The gameplay itself defies physics but the idea of trying to score a hat trick while jumping, bouncing and turboing across the field is something you really need to experience at least once.
5. Minecraft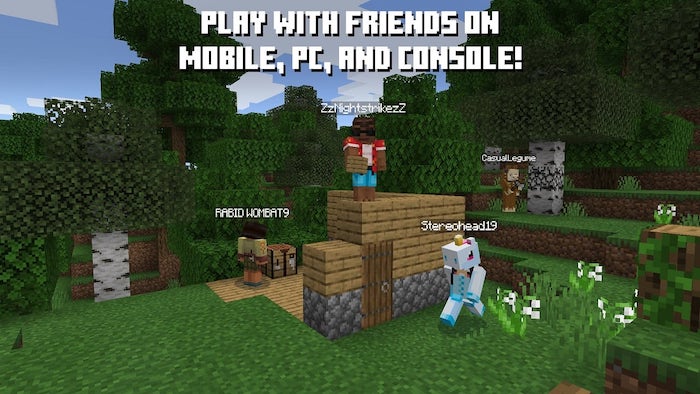 Minecraft needs no introduction. While the Switch version isn't quite as good as the Xbox or PlayStation 4 variant, it's still pretty great. With online play and a free Microsoft account, Switch Minecraft players can play with non-Nintendo devices including iOS and Android. As a game with near-infinite terrain and world-building opportunities, playing online can help let your imagination soar. Want to build a house together? How about a rollercoaster? You can do all of that and more online. 
6. Arms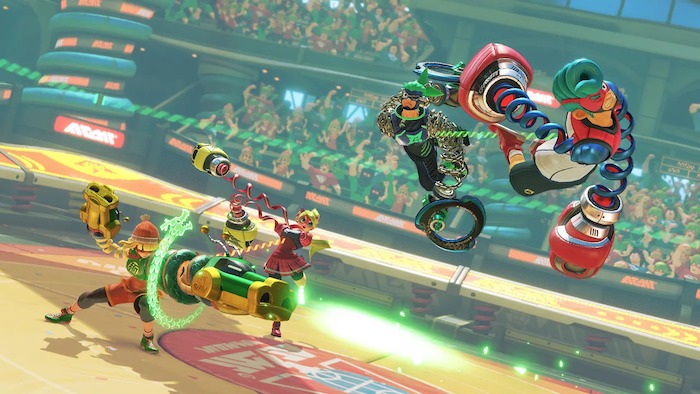 As unique a fighting title as Super Smash Bros is on the Switch, Arms is also unique while still being just as much fun to play. Arms is very much a cartoonish-like fighting game where the focus is using extendable arms to do battle. Each fighter is equipped with super-powered weapons that allow you to explore a multitude of fighting combinations to take down your opponent. Multiplayer mode allows you to play against one other player or battle in a two versus two matches, winner takes all.
7. Fortnite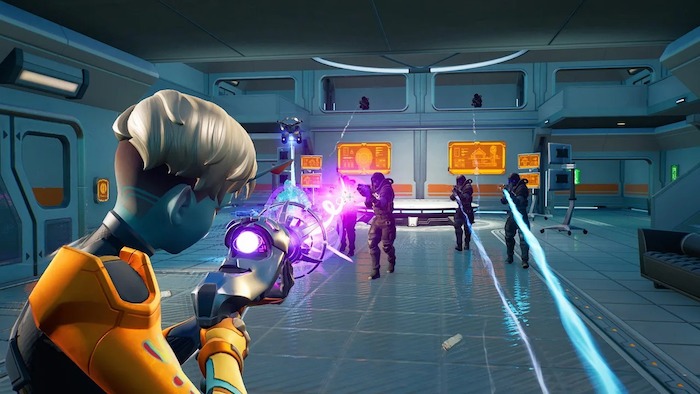 It's hard to ignore how strong the pull is of Fortnite. From emotes to crazy outfits to more weapons than you can imagine, Fortnite is never the same game twice. And if you are just getting started, we have a guide for you.
8. Animal Crossing: New Horizons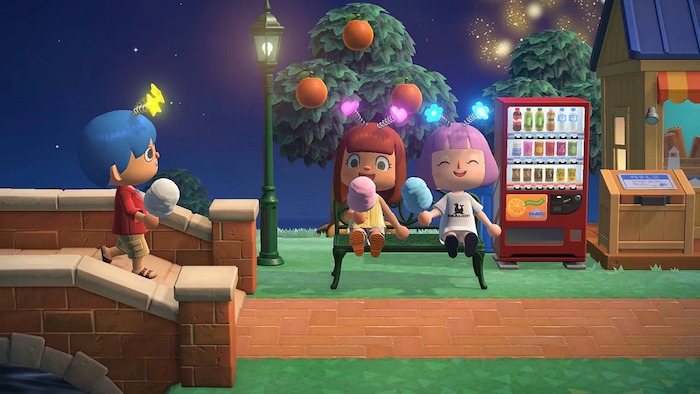 One of the most popular 2020 titles, Animal Crossing: New Horizons was released to the world just as the COVID19 pandemic was hitting critical mass. As a result, the online play grew exponentially as you visit the islands of friends and strangers to talk, trade and explore. Creating your own island paradise has never been more fun and that the game does so in a very friendly Nintendo way makes it great for both kids and adults. Local play allows for up to four players at once while online play ensures eight
9. Mario Tennis Aces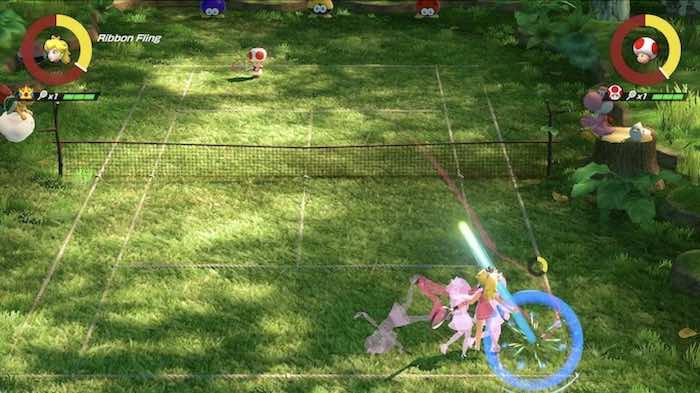 Another entry in the still iconic Mario Tennis series that has existed for two decades, Mario Tennis Aces remains one of the best multiplayer experiences on the Switch. In typical Mario Tennis fashion, the game is all about crazy power-ups, smashes and totally unrealistic tennis. However, when paired with up to four friends anywhere in the world, it's just so much fun. Whether it's singles or doubles or tournament mode, Mario battling Luigi for the title of best Mario Tennis player ever never gets old.
10. Monster Hunter Rise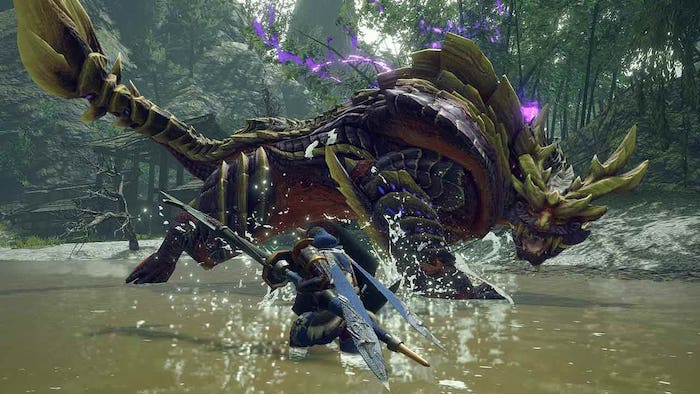 Gather your friends and take on all that Monster Hunter Rise has to offer. With online multiplayer for up to four players, you can hunt solo or with friends all while seeking out the best weapons and armor. Monster hunting gameplay is second to none and with the new "Wirebug" mechanic, taking down beasts is such a pleasure. This is truly a game that is best enjoyed with friends and while it helps to have at least some background on the series, playing previous titles is not a requirement.
Wrapping Up
The Nintendo Switch is full of online multiplayer games that are so great. While some require a subscription to Nintendo Online and others, like Fortnite, just require internet, it's such a great experience all around. The Switch was born as a gaming console to enjoy with others, something that was made clear in some of its first advertising spots. What's your favorite multiplayer game?