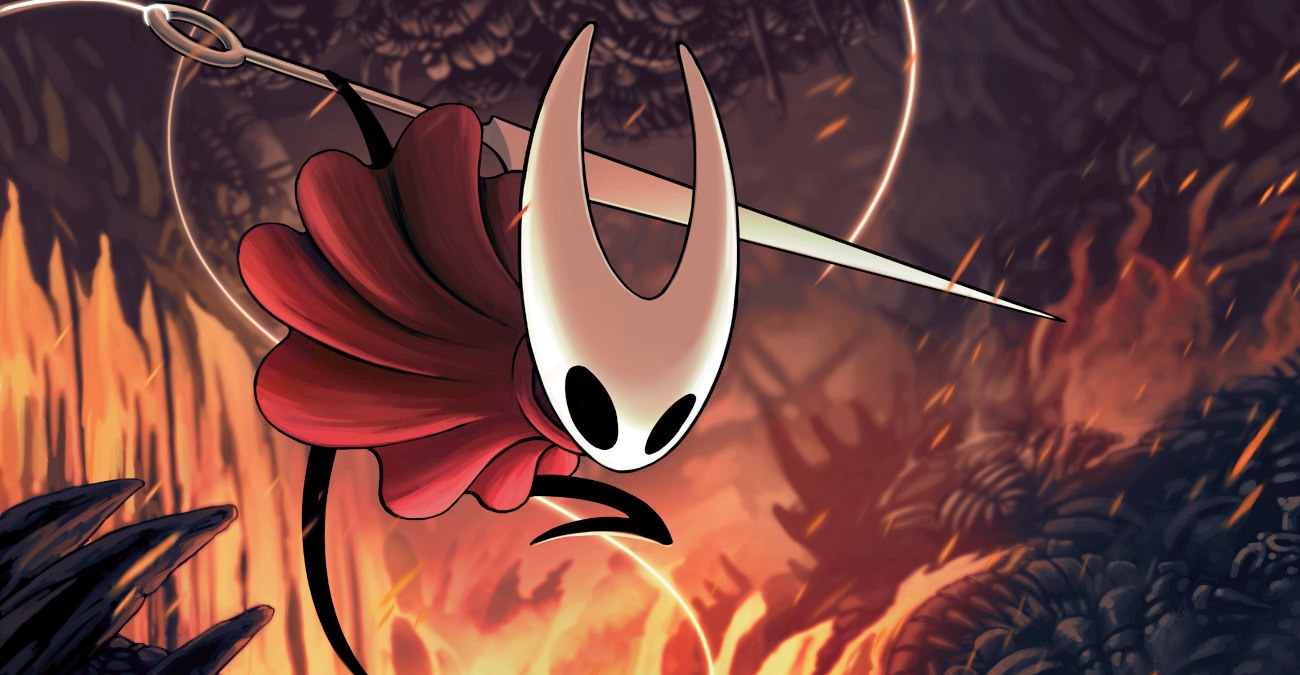 Summer Games Fest has now passed and it's dazzled the gaming community with several hundred new trailers. It can be a tremendous task to keep an eye on everything, especially when release dates keep getting updated and new games are premiered.
We've sifted through the many trailers shown at Summer Games Fest and found these games that stood out from the rest of the show.
Tired of waiting for these games to launch? Check out some of the best Steam games under $10 now.
1. Warhammer 40,000: Darktide
Fans hoping for a Warhammer 40,000 version of Vermintide, will look forward to FatShark's next game: Darktide.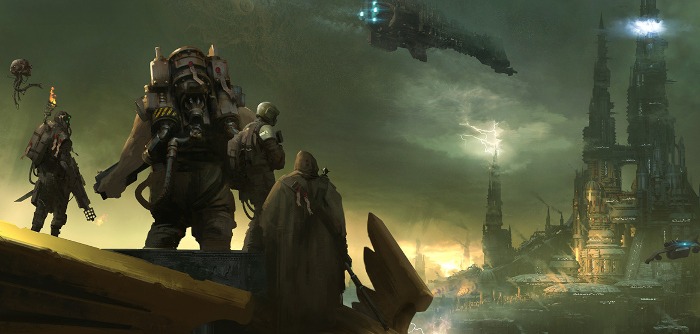 Darktide has groups of four players battling their way through hordes of heretics, mutants, and traitors. Players have to work together to survive the oncoming waves and complete objectives to succeed in their mission. These objectives will vary from transporting heavy objects to completing a series of minigames. While one of your teammates completes the mission, hordes will continue to descend upon your squad. This means organization and communication with your fellow squadmates will be imperative to get everyone out alive.
Veterans of the Vermintide games will be familiar with the ebb and flow of melee and shooting combat. But Darktide adds its own twist to the old formula through powerful guns and unique, class-based grenades. For example, while the Veteran may have a standard fragmentation grenade, the Psyker will instead get a single target spell that pops an enemy's head.
2. Stormgate
Announced at Summer Games Fest and created by ex-Blizzard employees, Stormgate pits demons against sci-fi humans in a top-down Real-Time Strategy format.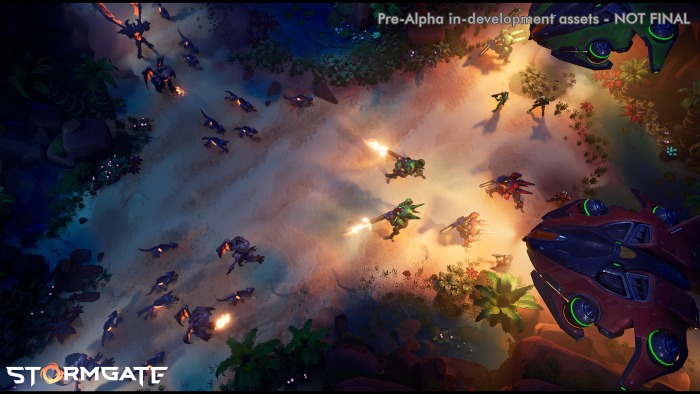 Through Stormgate, Frost Giant Studios plans to revive the RTS genre by combining the classic top-down experience with a strong social component. Tried-and-true mechanics like Starcraft's resource gathering and powerful hero units like those in Age of Empires are confirmed to make an appearance in Stormgate.
However, there will also be a focus on players forming teams of three to play cooperatively. These teams of three can battle against AI, enjoy the campaign together or play against another team of three players. According to an interview with Kevin Dong, the Lead Designer, the team wants to "aim for a team mode that has greater opportunities for socialization. [They] want players to bring their friends and play Stormgate with them."
It will be fascinating to watch how this strategy plays out in the coming months as Stormgate approaches its Beta tests in 2023.
3. Redfall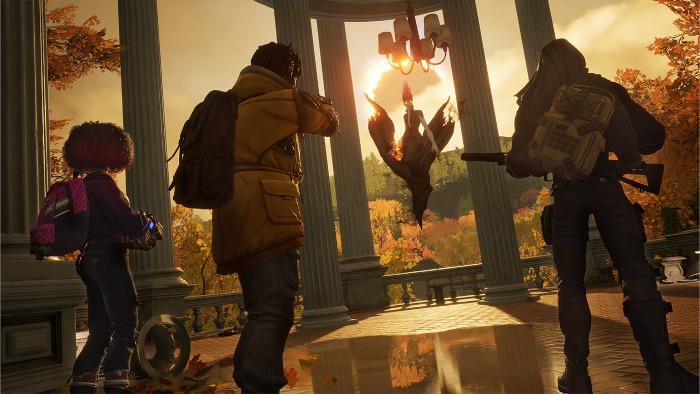 Arkane Studios, the creators of Dishonored and Prey, released new details about their latest game, Redfall. Created by Bethesda Studios and Arkane Austin, Redfall is an open-world FPS where you play as a vampire hunter in Redfall, Massachusetts. It's a city where everyone has gone insane and either become vampires or has started worshipping vampires.
What makes Redfall look amazing is just how colorful the characters are. There are four characters – Layla Ellison, a sassy telekinetic; Jacob Boyer, a spectral sniper; Devinder Crousley, an energetic cryptozoologist; and Remi De La Rosa, an engineer with an adorable pet drone. Each one has a vibrant personality and flashy skills to light up the battlefield. What looks particularly interesting is how these characters will synergize in coop. For example, Layla is capable of summoning an elevator that players can use to get on top of buildings. This looks like a promising combo to help Jacob, the sniper, get onto high ground.
4. The Callisto Protocol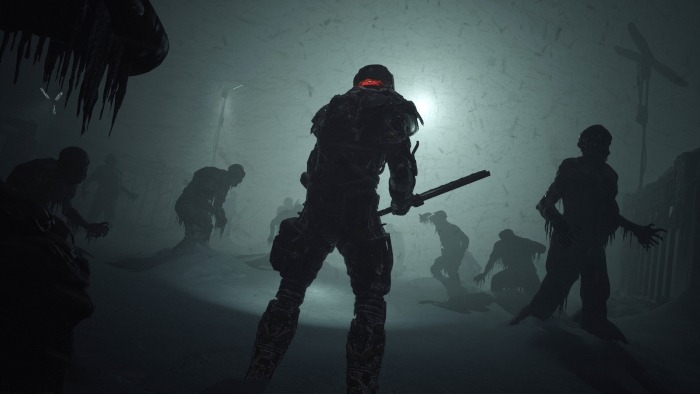 From the nightmarish mind of Glen Schofield, the creator of the Dead Space franchise, The Callisto Protocol is a terrifying new sci-fi horror game.
At Summer Games Fest, Striking Distance Studios unveiled an extended trailer and an exciting new gameplay demo. From that demo, fans got a close look at how the Calisto Protocol plans to blend heart-pounding melee with the comforts of long range weapons. Melee weapons will have combos that will temporarily stun enemies when they land and leave them open to a shot from your guns. Ammo is also going to be scarce in this game, so being picky about when to shoot and when to punch will be an important decision to make in each fight. The Callisto Protocol will also introduce the GRP into this combat mix as well, which will allow players to pick up, restrain, and throw enemies in a similar fashion to Half-Life's Gravity Gun.
5. Street Fighter 6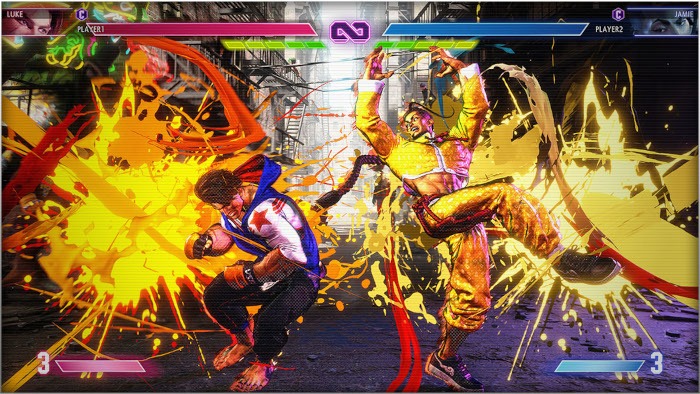 Street Fighter 6 is looking like a phenomenal addition to the series. It's brought back more of the complexity found in previous games like Third Strike through its "Drive" system, and several beginner-friendly tools to make this game more accessible than previous Street Fighter games like in-game commentary and a simplified control scheme.
The Drive system is shown through six green bars just below the HP bar and allows the player to use one of five different special actions. The first is a Drive Impact which is an attack that has super armor to absorb attacks. It's very similar to a Focus Attack from SFIV. Next is the Overdrive which consumes one bar to enhance an attack. Drive Rush will cancel a normal attack or a parry into a dash. Drive Parry will deflect attacks and leave your opponent open, and Drive Reversal blocks an attack and forces your opponents away from you.
6. Hollow Knight: Silksong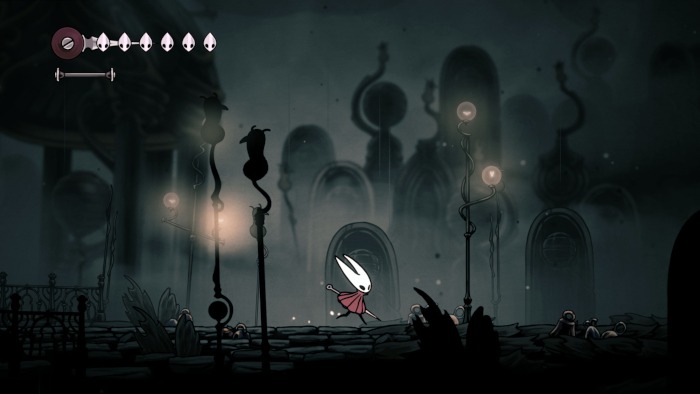 Hollow Knight: Silksong is the sequel to the popular Hollow Knight game. Few communities are as hungry for information as the fans of Silksong. The last time they received an update about this game was back in December 2019. The next time they would receive a meaningful update would be at Summer Games Fest where Team Cherry Games showed a brand new trailer.
And wow, that trailer could make any Metroidvania fan's heart flutter. The new protagonist, Hornet, insanely smooth movement. Unlike the previous game, there's a much larger focus on high speed platforming. Hornet brings her own take on familiar mechanics from Hollow Knight, like bouncing off enemies when you attack them (aka, pogoing), except Hornet adds a dash to her attack first. The new trailer also showed Hornet elegantly combo her new tools into one another like a drill, a bomb, a bone boomerang, and an improved dash.
Do also check out some of the upcoming games for Nintendo Switch.