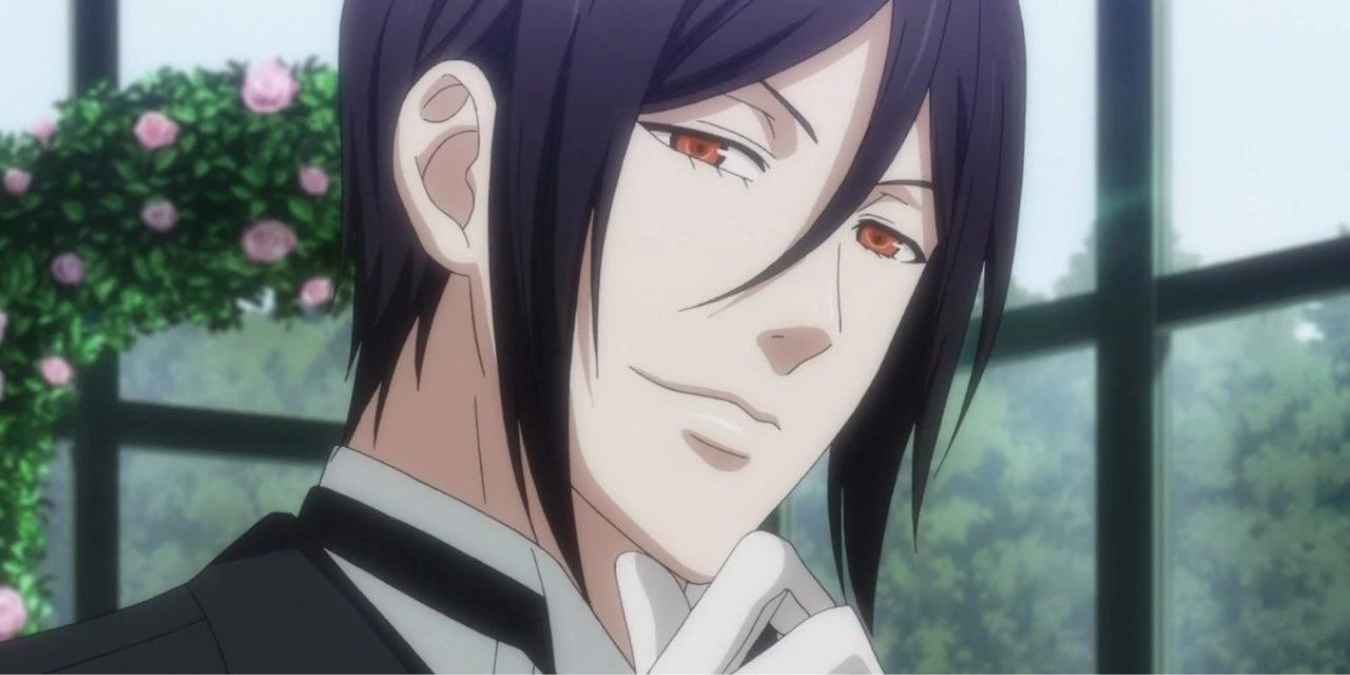 A firm fan favorite, Black Butler is one of those anime series that sticks with you long after you've watched it and bears multiple viewings. Based on the Yana Toboso manga series by the same name and directed by Toshiya Shinohara, this is one series that's not to be missed.
Looking for another great anime series to binge? Check out our favorite shoujo anime.
What's Black Butler About?
Sebastian Michaelis is a demon butler in service to Ciel Phantomhive, a young noble who is the head of the Phantomhive family. Ciel's past is full of tragedy, and in his darkest hour, he struck a deal with a demon: Ciel gets to avenge his family and achieve success in his endeavors, and in return, Sebastian will receive his soul.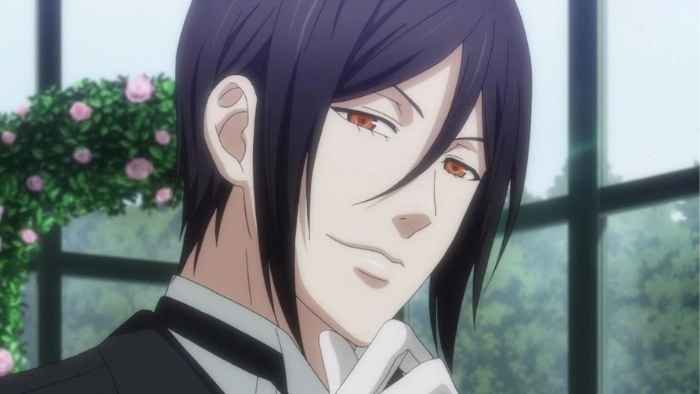 Set in Victorian England, the tale follows the antics of this unlikely duo, who, as it turns out, make a great team. While they originally make their bargain with clear individual goals, they end up forming a deep and lasting bond that can't be severed by either heaven or hell.
If it sounds like a great concept, it is.
Aristocrats Of Evil And The Queen's Watchdogs
The Phantomhive family is an executive, top-secret agency for Queen Victoria. The queen controls the agency as a means of managing various situations that she needs handled. They're based at Phantomhive Manor, which is in London and referred to as both the Queen's Watchdogs and the Aristocrats of Evil. Because of their work with Queen Victoria, Ciel and (by extension) Sebastian and the rest of the household are empowered to manage the United Kingdom's underworld by any means necessary.
It's their job to see everything is under control and the public knows nothing about what really goes on. As a result, few people are aware of the family's position. To the outside world, they are merely a noble family, headed up by Ciel Phantomhive, who runs a famous confectionery and toy business called the Funtom Company.
Ciel took over following the murder of his parents, Earl Vincent Phantomhive and Countess Rachel Phantomhive. His parents were killed when the original family manor burned. The family now resides in a replica of that manor.
Period And Setting
While Black Butler is set in the Victorian era, it has a definite Steampunk feel. The steampunk genre takes all the charm of a historically accurate Victorian period and imagines that electricity was never invented. Tech developed differently as a result. Black Butler features quite a bit of technological gadgets that aren't based in fact, as a result. These devices are imaginings of what might have been developed had steam remained the dominant form of power.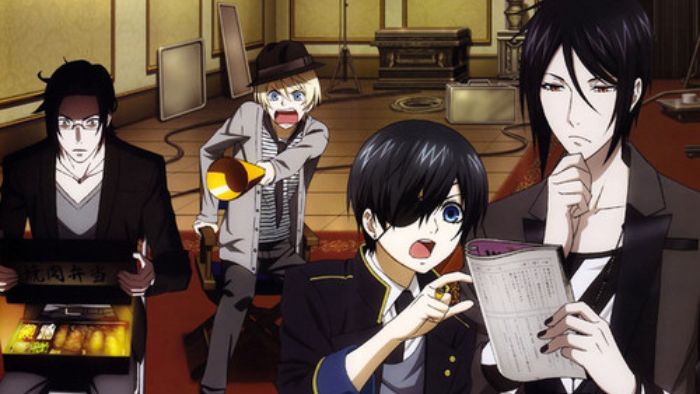 There's also a heavy dose of magical thinking thrown in, which sees elements like crystals, and fictional metals take on unrealistic (or at least unproven) power. In other words, the science of steampunk is decidedly sketchy. Despite this, if you can set aside your logical thinking when these devices appear, they're great fun to watch!
Things You Need To Understand About Sebastian
Sebastian was manifested by Ciel Phantomhive after he was kidnapped on his tenth birthday. With his entire family dead, the boy was grieving even before he was sold to a cult that assaulted him and planned to sacrifice him to summon a demon. They got more than they bargained for, however, as Ciel's rage and despair as he cursed God for abandoning him summoned the demon to him rather than them.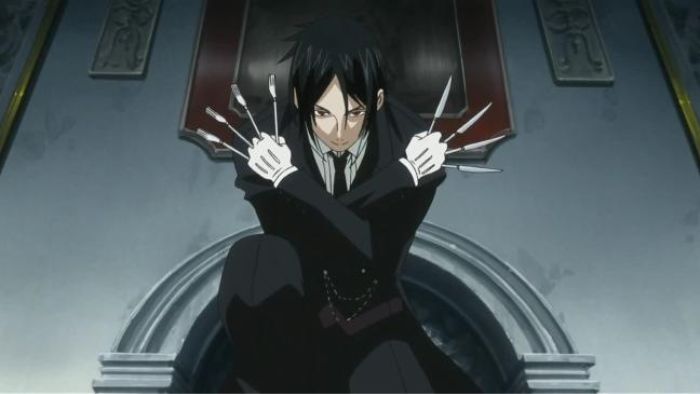 Having summoned the demon (Sebastian), he ordered him to destroy the cult and help him escape. Once this was done, Ciel struck a deal with the demon; to help him avenge his family in return for his soul. At this point, the demon took the form of Sebastian. Both Ciel and Sebastian carry the seal of their contract, Ciel on his right eye (which is why he always wears an eye patch) and Sebastian on his right hand (hence he always wears gloves).
Sebastian cannot use all his demonic powers without Ciel taking off his eye patch and calling on the seal to order him to take a specific action. When he does that, the limitations on his powers are off.
Supporting Characters
While Ciel and Sebastian are the main characters of Black Butler, the show has a supporting cast of intriguing individuals. The Phantomhive estate has five servants who – as in any good secret agency – are not really servants. In reality, they are all deeply devoted to Ciel and his family for various reasons.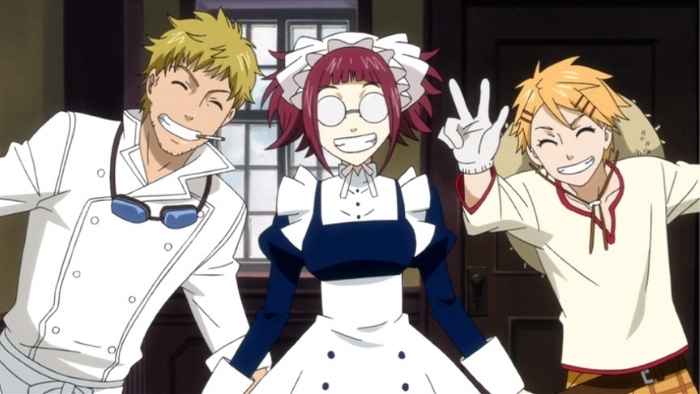 Baldroy acts as the family cook, while Finnian tends to the gardens, and Mey-Rin acts as the maid. All three of them were chosen by Sebastian and trained to fulfill specific roles that aid Ciel. In addition, there is Tanaka, the original butler who served Earl Vincent and Lady Rachel. He now serves Ciel as the house steward, as Sebastian has taken over the role of his butler. Finally, there is Snake, the footman, who is the latest addition to the team.
In addition to the household, there are other family members that make appearances. Both of Ciel's parents had a sister, each of whom married into another noble family before the series started. Rachel's sister is Angelina Dalles, who became a part of the Burnett family and went on to gain the nickname Madam Red, and commit the Jack the Ripper murders. Vincent's sister, Marchioness Francis Midford, has a daughter named Elizabeth with her husband, the Marquess Midford. Ciel is engaged to be married to Elizabeth.
How Closely Does The Black Butler Anime Follow The Manga?
While the initial six episodes of the anime closely follow the manga, from that point on in starts to diverge. The second season picks up the original manga storyline again, followed by the third season, Book of Circus, which acted as a soft reboot for the series. Book of Circus essentially follows the Noah Ark Circus storyline from the manga series while completely disregarding everything that happened in series one and two that diverged from the manga plot.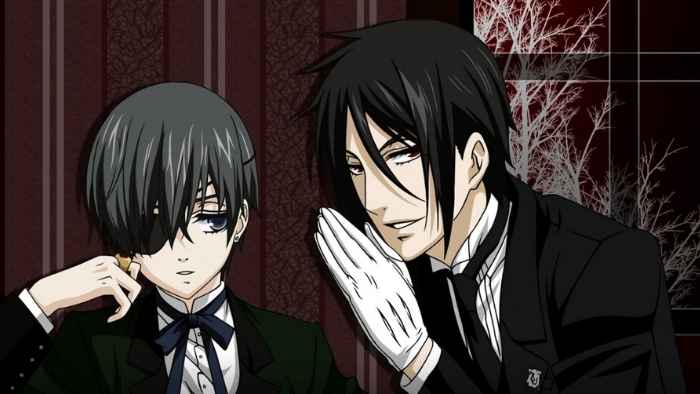 The series was then followed by two episodes of an OVA titled Black Butler: Book of Murder, an adaptation of the Phantomhive Manor Murders storyline from the manga. Four additional OVAs and a movie have also been made in the Black Butler franchise.
What Order Should You Watch Black Butler In?
Adapting an anime series from a manga frequently means taking certain liberties. Unless the original manage series was incredibly long, there's usually a need to embellish things to create longer runtimes or turn events into bigger stories.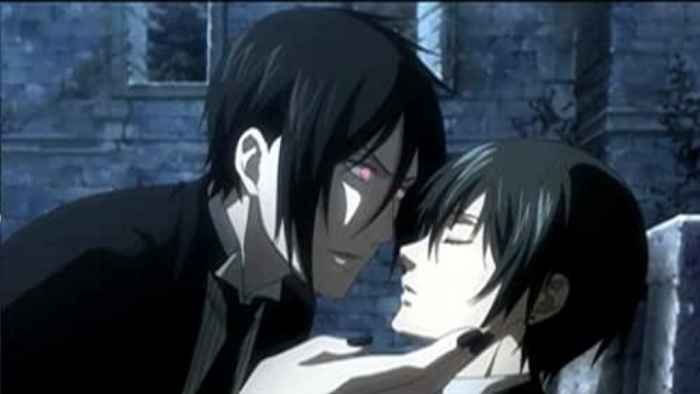 Where Black Butler is concerned, the subject of what order everything takes place in and how the timelines actually work is still a fan favorite topic, despite it being quite a while since it was released.
So, before you dive in and start watching for the first tim,e you have options when it comes to the order.
Black Butler Release Date Watch Order
If you're looking to watch all of Black Butler in the order in which it was released, here's the release date watch order:
Black Butler Season 1
Black Butler Season 2
OVA "Ciel in Wonderland Part 1"
OVA "Welcome to Phantomhive's"
OVA "The Making of Kuroshitsuji II"
OVA "His Butler, On Stage"
OVA "Ciel in Wonderland Part II"
OVA "Spider's Intention"
OVA "The Tale of Will the Shinigami"
Black Butler: Book of Circus
Black Butler: Book of Murder
Black Butler: Book of the Atlantic (Movie)
Black Butler Chronological Watch Order
If you prefer to watch Black Butler in the chronological order of the events that take place, you'll need to watch it a bit differently. Here's the chronological watch order:
Season 1 (Episodes 1 – 15)
Black Butler: Book of Circus
Black Butler: Book of Murders
Black Butler: Book of the Atlantic
Season 1 (Episodes 16 – 24)
OVA "His Butler, On Stage"
OVA "Ciel in Wonderland Part 1"
OVA "Welcome to Phantomhive's"
OVA "The Making of Kuroshitsuji II"
OVA "Ciel in Wonderland Part II"
OVA "Spider's Intention"
OVA "The Tale of Will the Shinigami"
Black Butler Season 2
Looking for more awesome anime from the 2000s? Check out our list of top picks.