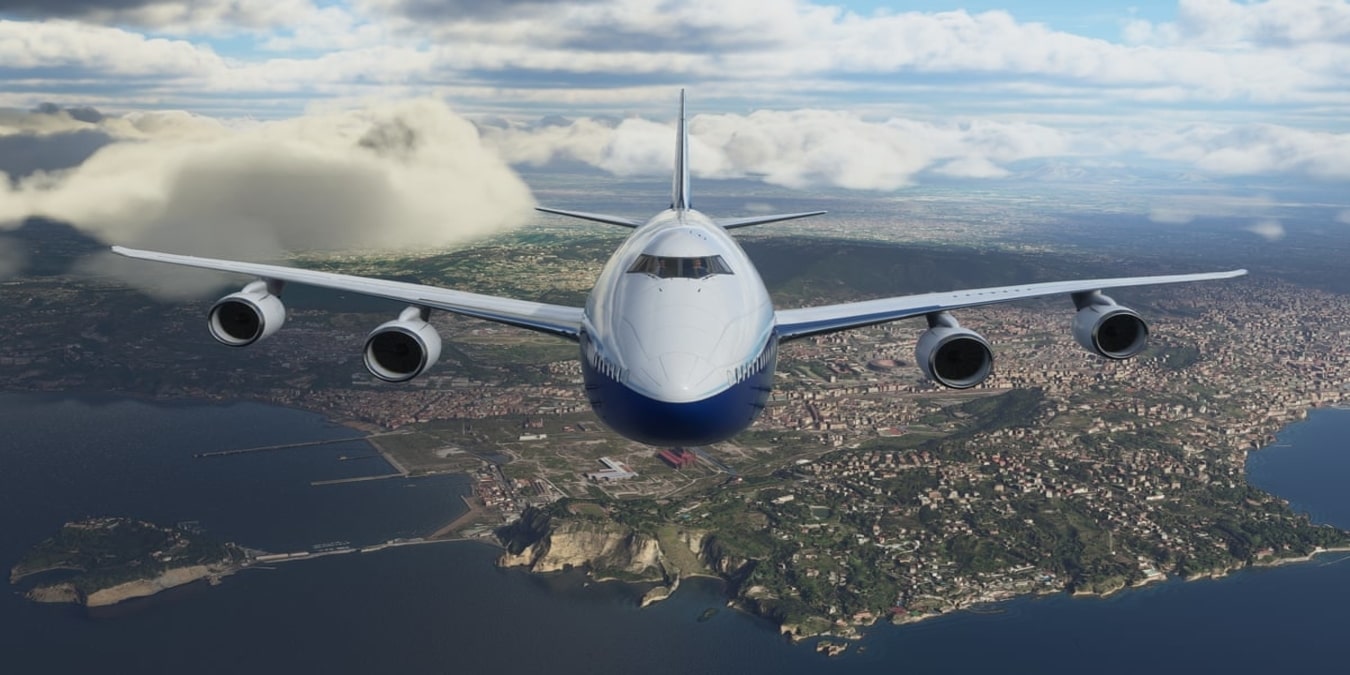 Humanity's yearning to soar high above the clouds has existed for millennia (dating back to Icarus, at least!) and through flight sims we get to live out those fantasies. These games place you in an accurate replica of a cockpit, offering a way to educate yourself on the intricacies and mechanics of aviation, while being safely grounded on your computer.
The very first flight simulator was available to purchase in 1929 but it wasn't until 1979 that they became commercially successful with Microsoft's original Flight Simulator. The improvements since have made hyper-realistic, simulated, computerized flight a reality.
Here is a list of the best Flight Simulators currently available.
1. DSC World
Platforms: PC
Digital Combat Simulator World adds combat into the flight sim equation, and expands into a multitude of simulation military vehicles including tanks and ships.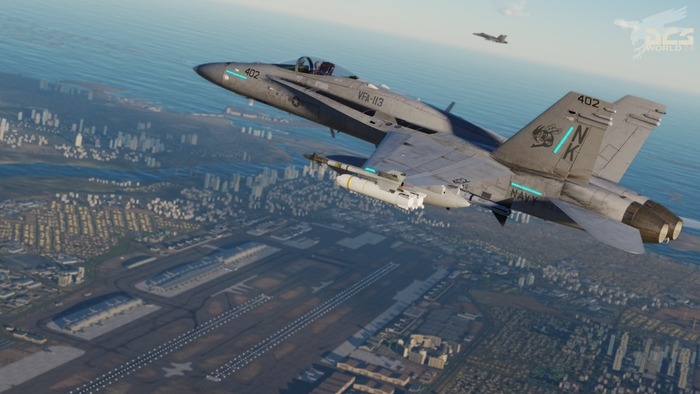 While this means the game isn't purely a flight SIM, DCS World does primarily focus on military aircraft with 40 to purchase and pilot. The basic free-to-play game gives the player two planes to choose from: the Su-25T "Frogfoot" attack jet and the TF-51D "Mustang". These two flight vehicles in themselves are enough to fully explore the two vast maps also included.
Graphics and controls are incredibly realistic which means the game does come with a steep learning curve and the DLC can get expensive if you want to collect them all but even just playing the base game is a rich and realistic experience.
2. Helicopter Simulator VR 2021 – Rescue Missions
Platforms: PC
Helicopter Simulator VR 2021 puts you in the cockpit of a rescue helicopter high up in the mountains. The game nicely balances real-life helicopter simulation with the added element of missions to give the pilot a purpose. These tasks include transportation, rescuing people and even finding lost cows.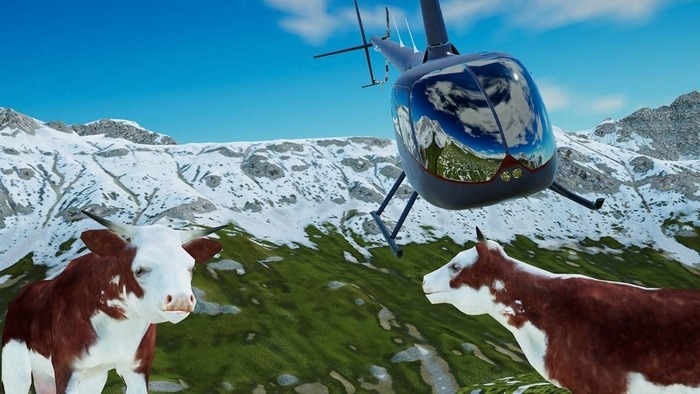 The game is VR-only so a headset is essential and it definitely heightens the experience. The high technical demands of VR mean that the graphics are less detailed than in most flatscreen games, but with realistic physics, aerodynamic controls and ambient perception, it more than compensates.
3. Spaceflight Simulator
Platforms: PC
Mixing things up a bit, Spaceflight Simulator takes us much, much higher than other entries in this list. The game eschews realistic 3D visuals in favor of realistic planning, engineering and physics.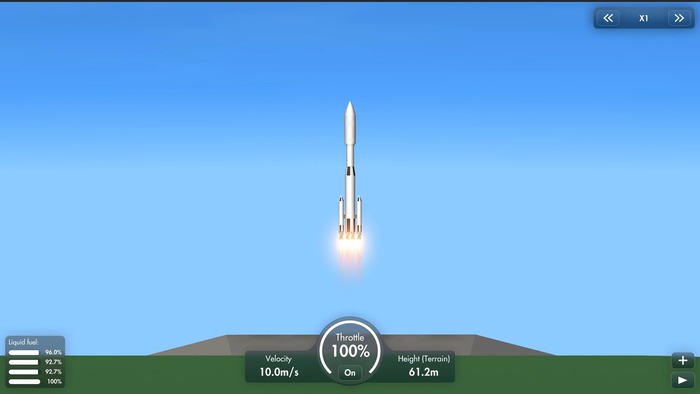 You design your rockets from a wide variety of components and learn to navigate the Solar System with the aim to land them on your designated celestial body, each with its own unique terrain and atmospheric hurdles.
Trial and error is abundant and there is a lot to learn as you embark on your exploratory ventures. The sky is no longer the limit with Spaceflight Simulator and your ambitions can take off with satellites, rovers and even space stations to explore the depths of the cosmos.
4. Sky Rogue
Calling Sky Rogue a simulator is a bit of a stretch but seeing as developers Fractal Phase label it a 'rogue-lite action flight simulator' we're going to squeeze it in. Another reason for it being on here is its low-spec requirements. Flight SIMs are notoriously demanding on your system so it's great to see such a minimalistic offering that can be played by most.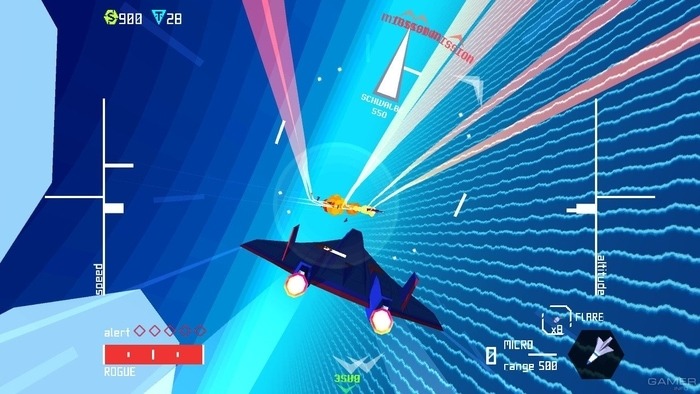 Sky Rogue is as far from realistic as it gets but it's fast-paced and pleasingly simplistic with a vast array of weapons and infinitely generated maps. The game is a vibrant, neon throwback to the coin-op days with a rocking arcade soundtrack and addictive gameplay that will have you reaching into your pocket for another quarter.
5. Ace Combat 7: Skies Unknown
Platforms: PC, PS4/PS5, Xbox One/Xbox Series
Ace Combat 7 is a combat flight sim with a more involved storyline than most, almost overlapping into RPG territory. You hone your skills and unlock greater equipment and challenges as the game, and your character, progress. It is the perfect combination of simulation, combat and narrative.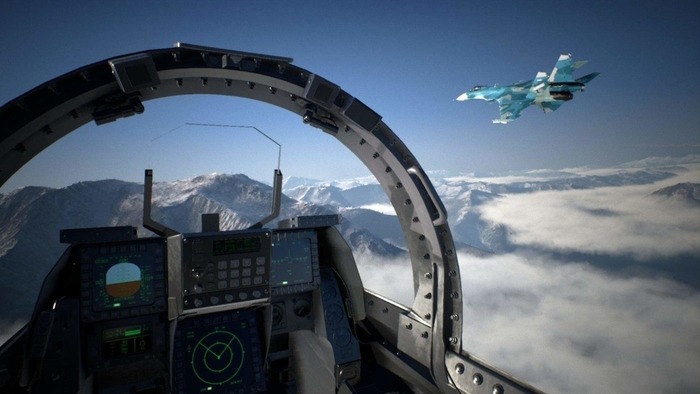 With full 360-degree movement and meticulous details, both when viewing the game within the cockpit and third-person outside the plane, you really feel the speed and precision of every soaring loop and intense dogfight.
The maps and missions themselves are not open-world like some simulators (such as Microsoft Flight Simulator 2020 where you can fly literally anywhere in the world), so it is slightly hampered by a more linear approach but that doesn't detract from its allure.
The skies are photorealistic and the conditions and physics true-to-life, making for an uncannily smooth and immersive experience.
6. X-Plane 11
Platforms: PC
X-Plane 11 is a classic flight sim that does an impressive job of recreating the technicalities of flying an aircraft. It comes as close to flying a plane from the comfort of your chair as is currently possible.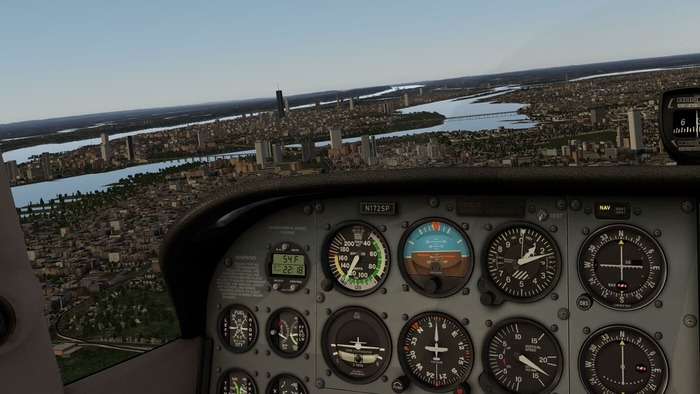 The game is aimed at those that really want all the intricacies of a true-to-life flying experience. Because of this, the controls presented on the screen are plentiful and detailed, although they can be tweaked and simplified if desired. X-P 11 accurately simulates real aircraft operations and the dynamics of your environment add significant realism to this.
Cities feature precise building and street layouts and the scenery and weather physics are varied and accurate. There are fewer options within the game than other flight sims but the detail in what has been included is painstakingly produced.
7. Microsoft Flight Simulator 2020
Platforms: PC, Xbox One/Xbox Series
The very first Microsoft Flight Simulator was released way back in 1979 and the series has led the way in flight simulation ever since.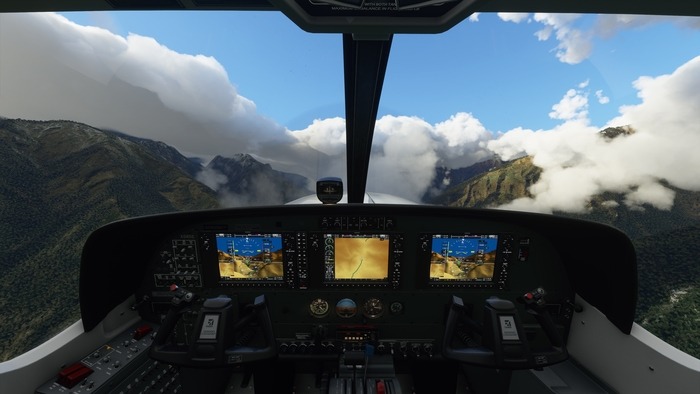 It's hard to surpass MFS2020 in its appeal; cockpits are almost entirely fully functional, down to the smallest controls, actual real-life air traffic shares the skies with you, and the weather is also generated according to current authentic data. Captured in real-time 4K, the environments and scenery are hyper-realistic and the world is accurate and fully accessible.
With over 37,000 airports and 1.5 billion buildings, you have to admire the scale of this epic achievement. Whilst flight sims such as X-Plane 11 may have MFS2020 pipped in the raw realism department, MFS2020 takes you on the most varied and engaging sky-high adventure in gaming.
Get grounded and check out skating-newcomer 'OlliOlli World' and 'The Best Management' and 'Roguelite' Games.