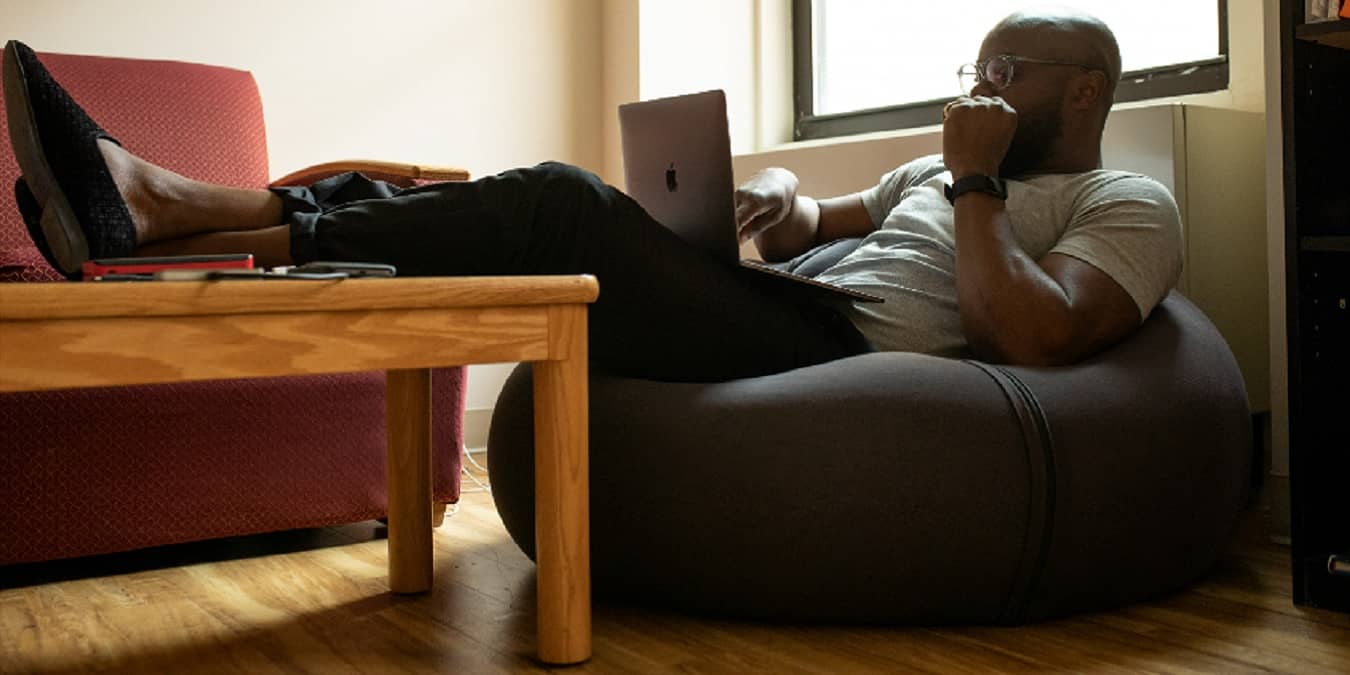 Gaming bean bags are one of the most versatile pieces of furniture. Use one for comfort and support while gaming for hour or kick back and relax while watching movies. Bean bag chairs are easy to move around and put to the side when not in use. When it comes to gaming, not just any bean bag will do. You need the right mix of comfort, posture support, and durability.
If you prefer a sturdy gaming chair for play and work, try our list of the best gaming chairs instead.
1. Jaxx Pixel Gamer Chair – Optimal Back Support
Available on Amazon for $205
The Jaxx Pixel Gamer Chair may not be one of the most well-known options, but it is one of the best gaming bean bags. With the chair-like back, it provides optimal support and comfort. It's lightweight enough to move around easily and fits one adult or child well. It comes in one of seven dual-tone colors, making it easy to fit in with your home.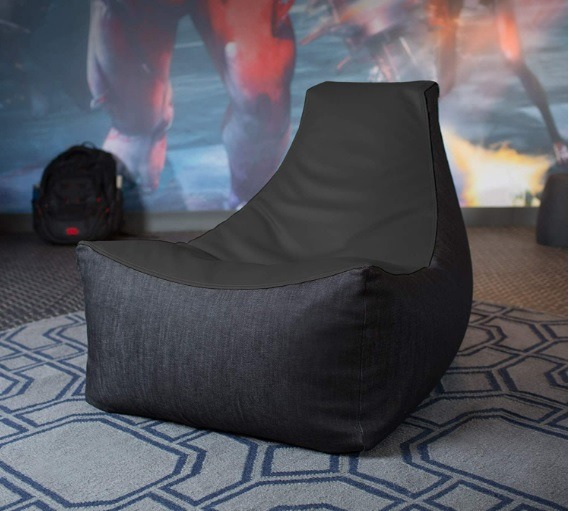 The cover is cone denim and premium vinyl, making it a rather durable chair. If it's too large for smaller kids, consider the Jaxx Strato Spandex instead.
Pros:
Only 12 lbs.
Seat is easy to wipe off
Handle for moving easily
Removable cover
Cons:
May be too small for some
2. Sumo Gamer – Most Adjustable
Available on Sumo Lounge for $270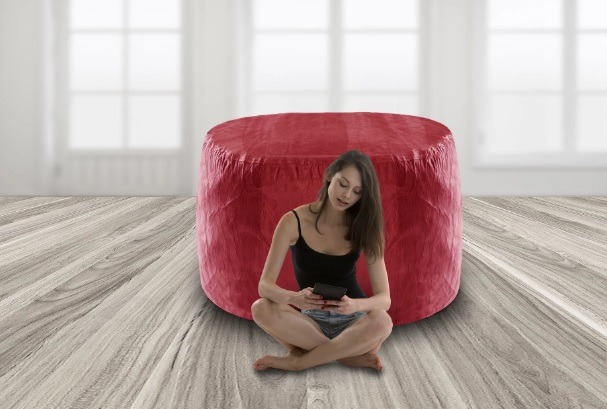 One of the most durable gaming bean bags is the Sumo Gamer. The chair is 48 in. x 30 in. x 48 in. and conforms to your shape to provide optimal support. You can adjust the beads and shape to best fit your needs. Enjoy a microsuede, pebble, corduroy, ultra fur, or luxury fur cover in a wide variety of colors and patterns. This version is designed to fit one person, but Sumo Lounge has options to fit as many as four people at once.
Pros:
Removable cover
Variety of colors/styles
Adjusts easily to your shape
Cons:
Weighs 50 lbs. and doesn't move around easily
3. Big Joe Smartmax Milano – Most Affordable
Available on Amazon for $72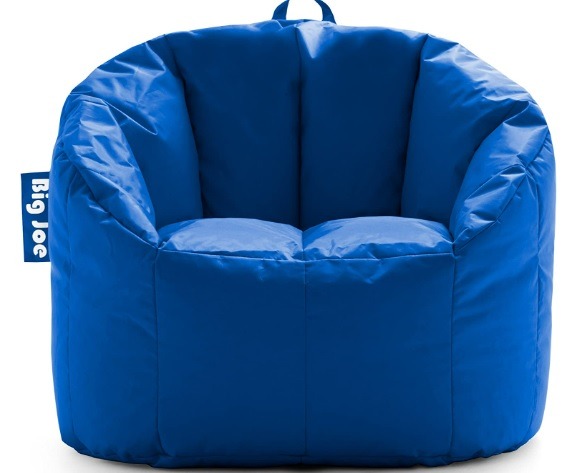 If the thought of paying over $100 for a bean bag chair makes you cringe, check out the Big Joe Smartmax Milano. It's a versatile chair filled with UltimaX beads designed to conform to your shape. You can also refill it if the beads start to wear out or if you need firmer support. While it's not as durable as more expensive options, it's an ideal budget option for kids and adults. A kids version is available if you need a smaller chair and a larger version is also available.
Pros:
Lightweight (under 5 lbs.)
Stain and water resistant cover
Refillable
Cons:
4. Lumaland Luxurious Bean Bag Chair – Most Luxurious
Available on Amazon from $145 to $300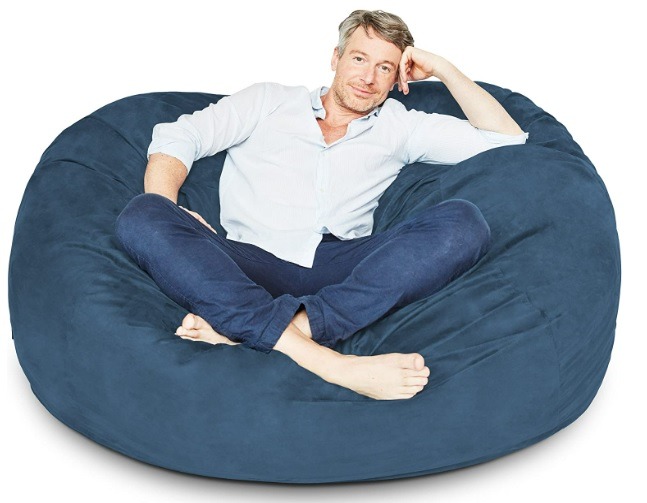 If you want the softest, most luxurious gaming bean bag, it's hard to beat Lumaland's Luxurious line. Depending your needs, you can get the chair in 3-7 foot varieties. Go small for kids, mid-range for adults, and larger for a sofa-like experience. The microsuede cover is machine washable. The breathable chair conforms to your shape and comes in eight colors.
Pros:
Available in multiple sizes
Washable cover
Breathable fabric to reduce heat
Cons:
Heavy (25 lbs. to 70 lbs.)
Takes up to two weeks to expand upon arrival
5. Chill Sack Chair – Optimal Support
Available on Amazon starting at $165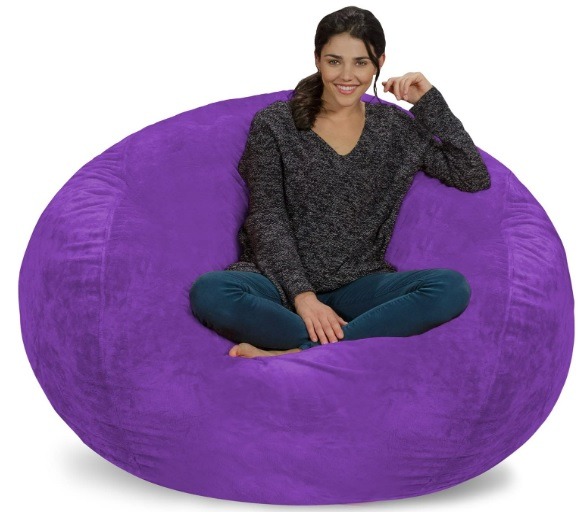 The Chill Sack Chair is one of the best gaming bean bags in terms of comfort and support. The memory foam filling wraps conforms to you without losing the overall shape. This helps the chair last much longer. The removable microsuede cover is soft, stain resistant, and machine washable. It's also available in 33 colors and cover types (microsuede, ultrafur, and faux plush fur).
You can also get this chair in different sizes, from 2-8 feet, and in a lounger version ranging from 4-7.5 feet.
Pros:
Memory foam filling
Large color/style variety
Available in multiple sizes
Machine washable cover
Cons:
Price varies greatly based on color/cover
Heavy at 55 lbs. for the 5 ft. model
6. Fatboy Original Slim Bean Bag Chair – Most Versatile
Available on Amazon for $200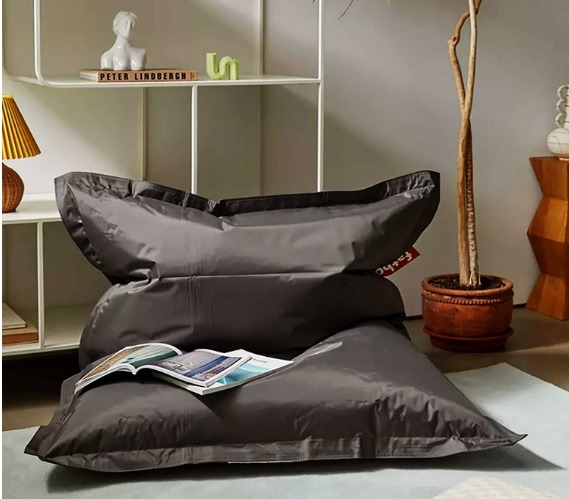 The Fatboy Original Slim Bean Bag Chair works easily for most any purpose. Available in 15 colors, this bean bag features a durable nylon cover that wipes off easily. The EPS cylinder filling is more durable and lets it conform to most any situation, whether you're gaming, lounging, or lying down. It's also lightweight and easy to move around.
Pros:
Weighs just 12 lbs.
Durable nylon cover
Holds shape
Cons:
7. Ultimate Sack 6000 With Footstool – Best Furniture Replacement
Available on Amazon for $275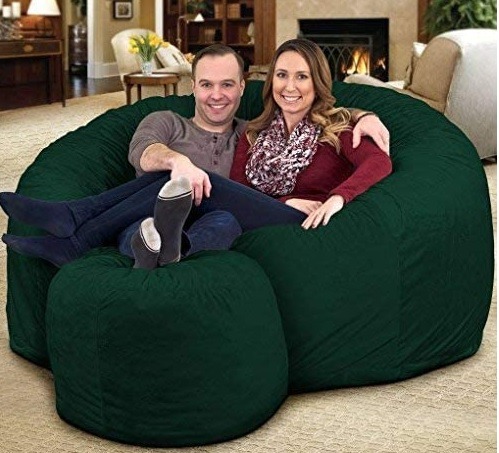 The Ultimate Sack 6000 isn't just one of the best gaming bean bags, but also a great alternative to any chair or loveseat in your home. The 6 ft. chair features a matching bean bag footstool for increased comfort while gaming or lounging and fits two people well. A 4 ft. and 5 ft. version are also available. Choose between faux fur and suede covers in 24 colors.
Pros:
Filled with shredded foam for long lasting comfort
Washable cover
Comes with footstool
Cons:
Hard to move at almost 70 lbs.
Now that you've got an ultra comfy gaming bean bag chair, it's time to put it to good use. Start by trying out some of Netflix's new games or try a cloud gaming platform. Or, start your 2023 gaming wishlist.
Image credit: Pexels