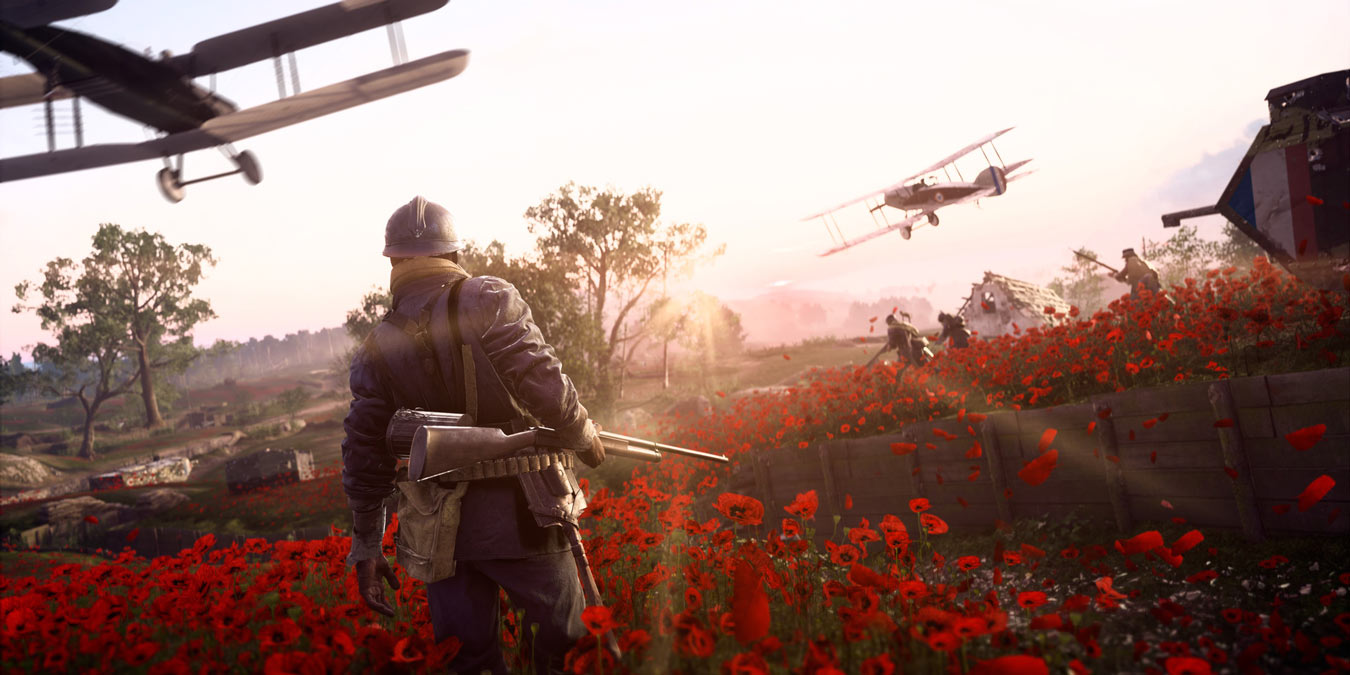 Ever since 56K modems became a mainstay in households towards the end of the 90s, competitive shooters have been a dominant form of online entertainment. From the early days of Doom, through the Quake 3 Arenas and Unreal: Tournaments, then the Counter-Strikes, Battlefields up to the battle royale games everyone's going crazy for today, competitive FPS games are – if you pardon the pun – one hell of a blast.
So we're celebrating that by rounding up the best competitive FPS games you can play going into 2022. Whether you're after tense PvPvE horror experience, epic-scale historical warfare or old-school thrills harking back to more innocent times, we've got you covered.
Looking for something a little more casual? Check out our list of the best browser games.
1. Halo Infinite
Platforms: PC, Xbox One/Series X, Xbox/PC Game Pass
Team size: 1-12
The return of the legendary Halo series – releasing for the first time on PC and Xbox simultaneously – has been a triumphant one. Shoving aside the brilliant single-player campaign, Infinite's multiplayer harks back to the olden days of chunky sci-fi weaponry, leaping over your enemies, and taking an fine array of vehicles for a ride.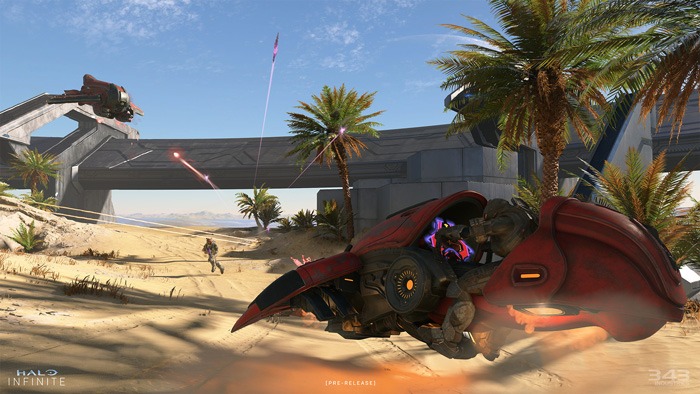 Matches tend to be 4v4, or be blown up to 12v12 Big Team Battles, which take place on vast maps set amidst gorgeous environments. Modes are a classic assortment of Capture the Flag, Strongholds, Oddball and Slayer (team deathmatch, essentially).
Despite feeling old-school, Infinite has plenty of mechanical innovations and abilities that bring it in line with the fast-paced hero shooters that spice up the traditional shooter formula.
2. Hunt: Showdown
Platforms: PC, PS4/PS5, Xbox One/Xbox Series X
Team size: 1-3
Steadily rising in popularity over the past couple of years like a steamy miasma rising out of a haunted Louisiana swamp, Hunt: Showdown is one of the most original and atmospheric team shooters around today.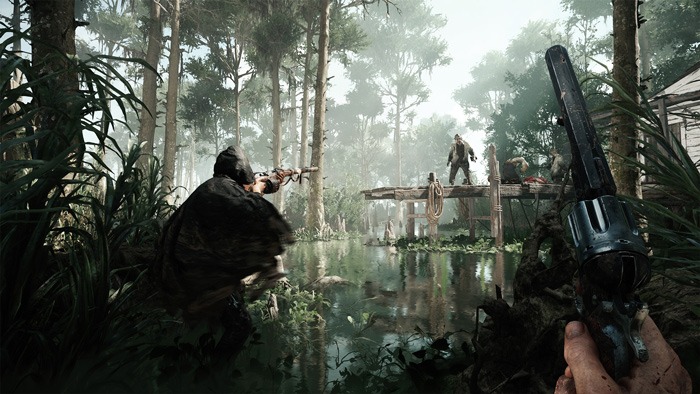 Set across several maps around the Louisiana bayou area circa 1890, you and a team of up to three fellow hunters pick up clues around a monster-infested map to track down the big bounty, kill it, and get the hell out of there. The problem (beyond the monsters) is that there are several other teams doing the exact same thing, and you'll inevitably be fighting them for those bounties.
This definitely leans into the 'hardcore' play style too. You level your hunters up but once they're dead they're gone forever, there are no kill indicators, and you need to use your senses to detect trouble around you. The 12-player Quickplay is an excellent twist on battle royale too.
[relatd_post slug="best-exclusive-games-epic-games-store"]
3. Battlefield 1
Platforms: PC, PS4/PS5, Xbox One/Xbox Series X, Xbox/PC Game Pass
Team size: up to 32
This one's obviously going to be divisive, because ask any five Battlefield veterans about their favorite game in the series and they'll give you a different one. Opinions tend to gravitate towards Bad Company 2 and Battlefield 4. Both are great, but somewhat on the dated side, and Battlefield 1 – with its semi-steampunky World War 1 setting – looks and feels absolutely incredible five years on.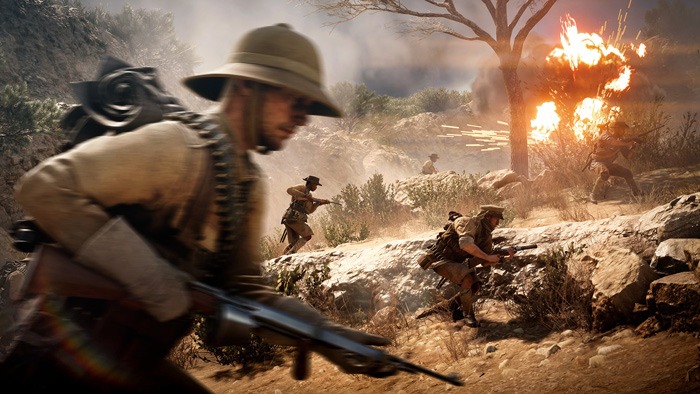 The gunfeel is great, the battles feel majestic, and the maps really do capture some of that nightmarish feel of World War I while of course remaining fun and frantic. On that note, while Battlefield 1 has quite a fast pace, it's not as zippy as Battlefield V and 2042, which lean a little too much towards Call of Duty pacing and lose some of that Battlefield magic.
Thanks to the game's arrival on Steam in 2020 (it was Origin-only on PC before), player numbers have received a boost, and you can also run it through backwards compatibility on PS5 and Xbox Series X.
[relatd_post slug="best-fighting-games-with-rollback"]
4. Counter-Strike: Global Offensive
Platforms: PC (console versions outdated/not supported)
Team Size: 5
Counter-Strike: Global Offensive is the de facto competitive FPS of our era, with a prize and player pool unrivaled by all others in eSports except Dota 2. The preceding Counter-Strike games were also the most popular competitive FPS of their time, though that time was the 90s and early 2000s. Counter-Strike was a little dormant until Global Offensive was released in 2012, but a few years in and the game's scene was thriving. Nearly a decade later, and it still is!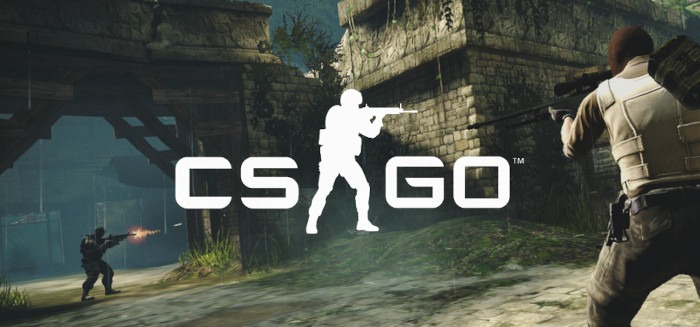 Gameplay-wise, CS:GO is a highly-polished 5v5 tactical shooter with tons of superb maps. (It can also be a Battle Royale if you play Danger Zone.) One thing that sets CS:GO apart from other shooters is very intense recoil patterns on most firearms, making memorization of recoil patterns and corresponding control of the crosshair an important skill to learn. Unlike the other titles on this list, CS:GO also isn't a Hero Shooter.
5. Apex Legends
Platforms: PC, PS4/PS5, XBox One/XBox Series S/X
Team Size: 1-3
Apex Legends is our pick for the best battle royale FPS, at least if you're looking for a competitive experience. Apex is absolutely packed with ways to play with 17 playable Legends at the original time of writing and both 3v3 Arena and Battle Royale modes. It also has great movement and air-strafing, with mouse sensitivity that should easily carry over from CS and other Source Engine-based games.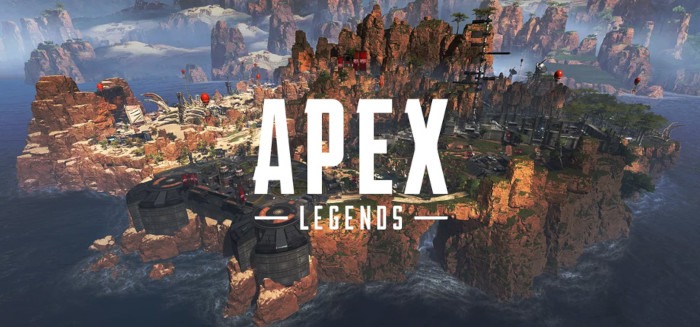 Both the Arena and Battle Royale modes have three distinct maps to play on as well, which is more than the 1-2 maps standard for most Battle Royales. Apex also has a developer-supported competitive scene that is doing quite well.
6. Valorant
Platforms: PC Only
Team Size: 5
Valorant is is a hero shooter with extremely heavy CS:GO inspirations. Like that game, it also has intense recoil to learn to adjust around, but unlike CS:GO it has characters flying and throwing magic abilities. Essentially, Valorant is more of a modern fantasy tech on the CS:GO formula, placing magic daggers and fireballs side-by-side with pistols and assault rifles. If that sounds interesting to you, you should definitely give Valorant a go.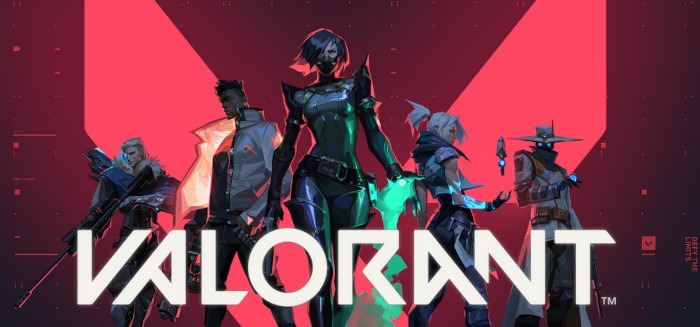 Additionally, Valorant is from Riot Games, the developers of League of Legends. That bodes quite well for the future of the game as an eSport, so if this game interests you, it may provide a viable path to being a pro.
[relatd_post slug="best-games-for-amazon-luna"]
7. Rainbow Six: Siege
Platforms: PC, PS4/PS5 consoles, XBox One/XBox Series S/X consoles
Team Size: 5
Rainbow Six: Siege is an intense, small-scale tactical shooter with dozens of playable Operators and extremely destructible environments. The destructible environments set Siege apart more than just visually; it plays a major part in the gameplay, where destroying or reinforcing a key chunk of wall can determine who wins. Add a large variety of weapons and gadgets and you have an intensely strategic tactical shooter on your hands.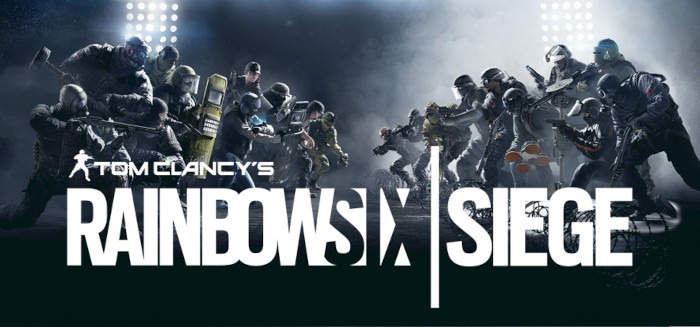 For those who want even more attention to detail than CS:GO in a game with a similarly high skill ceiling. Siege is hard to pass up. The competitive scene is well-supported by Ubisoft, too.
8. Overwatch
Platforms: PC, PS4/PS5 consoles, XBox One/XBox Series S/X consoles
Team Size: 6
Overwatch is a cartoony 6v6 hero shooter with big inspirations from both MOBAs and classic arena shooters. What sets Overwatch apart from other hero shooters is that it was actually one of the first, taking a number of design elements from TF2 and classic arena shooters and tying them to mechanics from MOBAs, like Ults and ability cooldowns.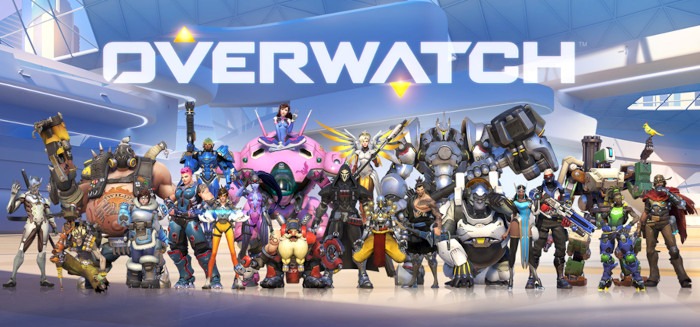 Since the game has been in active development since its initial release in 2016, there are 32 playable heroes at time of writing and dozens of maps and modes. Careful counter-picking is central to the meta of Overwatch, so it's important to be familiar with a variety of heroes in a variety of roles. If you are, you should do well. Its competitive scene is well-backed by Blizzard.
Overwatch may have gone last in this list, but make no mistake: it certainly isn't least, especially if you're looking to play with as many of your friends as possible.
We tried our best to keep a varied selection while still keeping games with high-profile competitive scenes in mind. Now you're done here, do also check out the best platform games fighting games and our list of the best cloud gaming platforms, some of which let you play quite a few of the above games through the cloud!