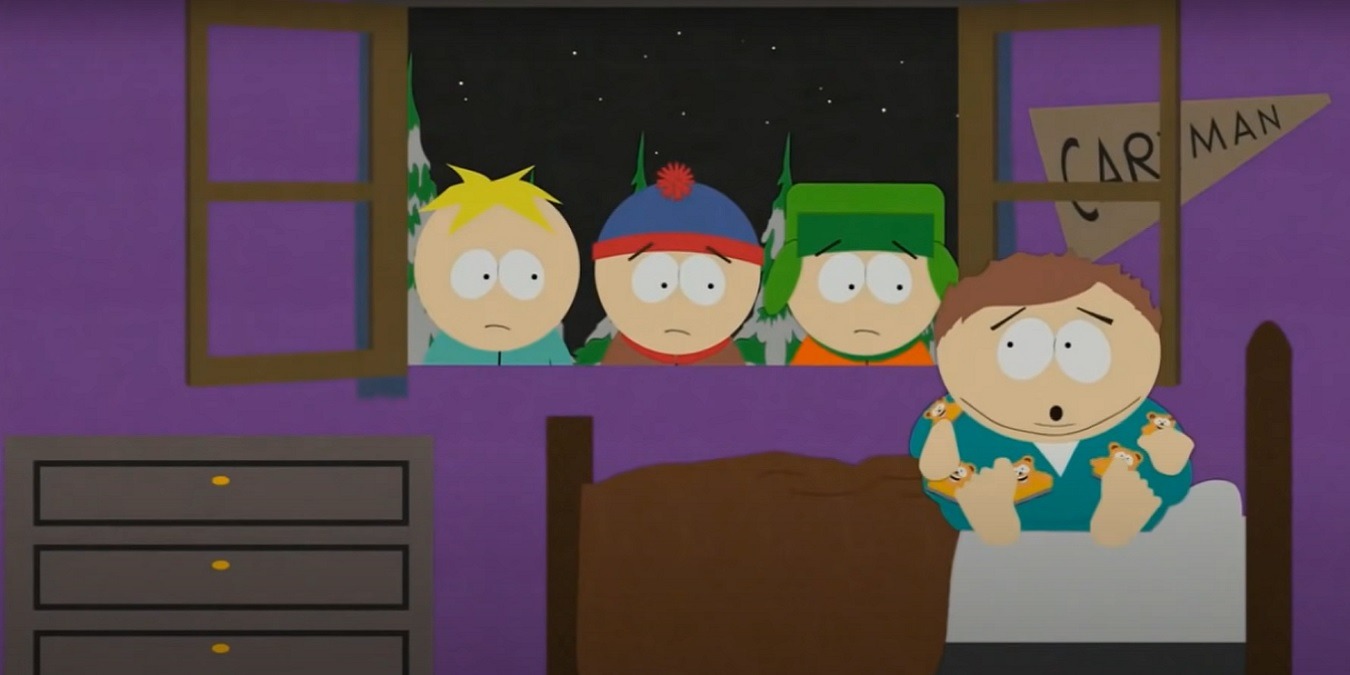 South Park might be a cartoon for adults, but you have to admit that when you separate it from the toilet humor, bile and sometimes plentiful violence, the show is also kind of cute and cuddly – perfect for turning into toy form!
From games to collectible figurines, there's a toy for every fan. Whether you're all about respecting Cartman's authority or love to see how Kenny gets killed next, you'll find plenty to pick from.
While you're here, check out the best gifts for superhero movie fans.
1. South Park Paper Bus Stop 1,000 Piece Jigsaw Puzzle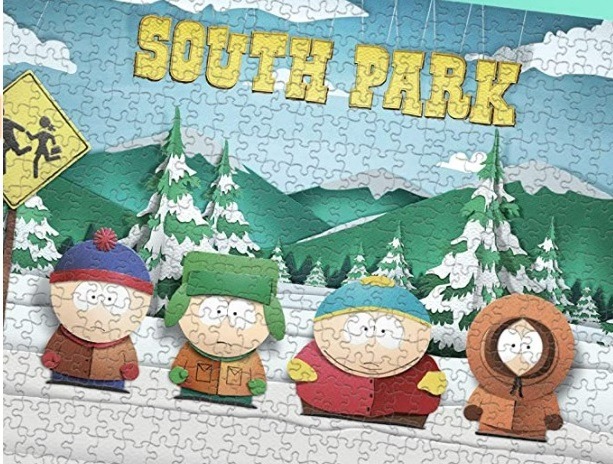 It doesn't get more classic than Kyle, Stan, Cartman, and Kenny waiting at the bus stop. For any South Park fans that also love puzzles, this 1,000 piece jigsaw puzzle is the perfect gift. They can even frame it when they're finished. At 19 in. x 27 in., it's actually pretty big as puzzles go, and pretty challenging – especially when trying to put the bottom portion with all that samey snow together.
2. McFarlane Toys South Park Professor Chaos and Holding Cell Construction Set
For South Park fans who played "South Park: Fractured But Whole" video game, you'll instantly recognize Butters as Professor Chaos in his holding cell. You get to build the holding cell scene (39 piece set) and finish it with your very own Butters figure.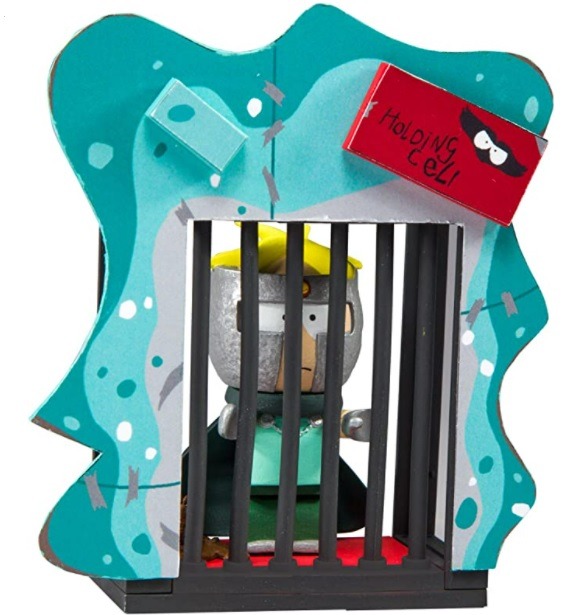 The pieces are kind of small, so if you don't have nimble fingers, you might want some tweezers or pliers to help you hold on to them. Or make sure you have some glasses to make putting the Lego-like pieces together easier.
3. McFarlane Toys South Park The Bus Stop Construction Set
The bus stop scene is so iconic that it easily makes one of the best South Park toys. Just like with the previous construction set, The Bus Stop Construction Set lets you build your own mini version of the bus stop scene.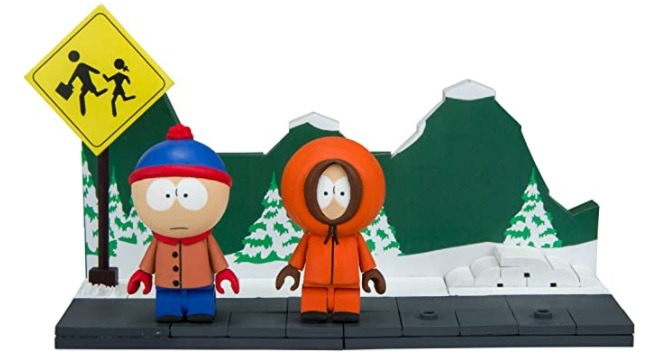 This one features 83 pieces and includes two figures – Stan and Kenny. While there's room for the other two (Kyle and Cartman), they're not included. If you really want to have some fun with this toy, the heads are interchangeable, which will give any South Park lovers a good laugh.
4. South Park Chess Set – So Who Killed Kenny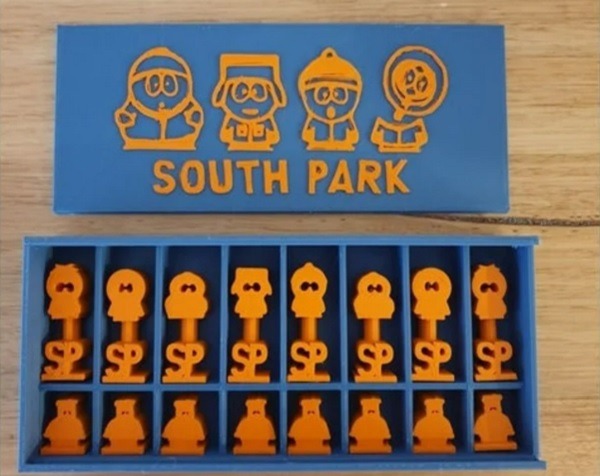 This South Park Chess Set might be on the small side, but you get to customize the colors used. It's 3D printed on-demand, giving you a high quality, custom gift perfect for any South Park fan. Chef serves as the pawns, while Butters, Kyle, Stan, Cartman, and Kenny serve as the other pieces.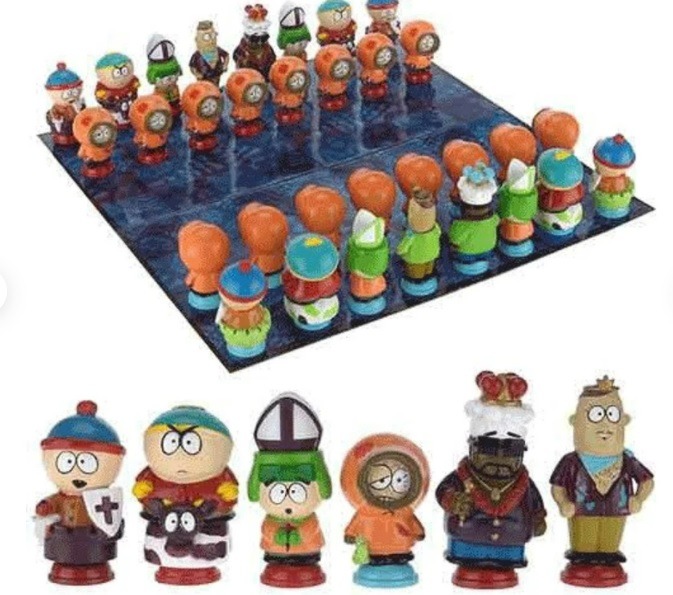 Or, if you want a more realistic looking South Park chess set, try this chess set instead with 3D colorful figures. It includes a standard board game style game box along with a chess board. It's a more expensive option, but great for that special someone who also happens to be a South Park fan.
5. Game Against South Park
Cards Against Humanity sounds like something you'd find on South Park, so it makes perfect sense to have a version of the popular party game devoted to South Park. Game Against South Park is filled with South Park references, such as playing your most shocking and hilarious way to kill Kenny.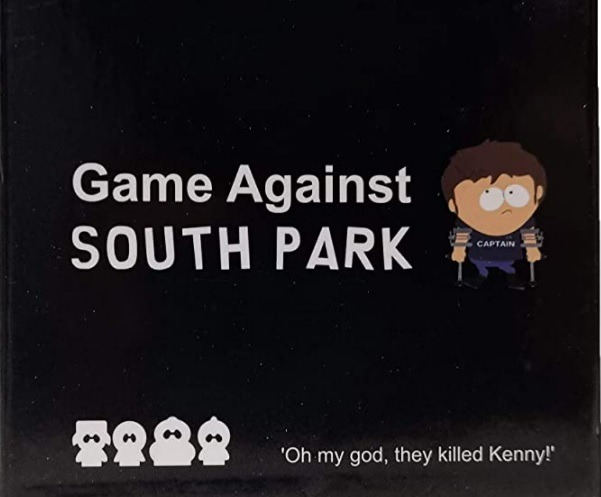 If you've never played Cards Against Humanity, the rules are simple. The judge plays a card with a question or open-ended statement. The other players then use the cards in their hand to provide the best, worst, or most disturbing answer. It's all up to the judge to decide who wins the round. In this edition, offensive and obscene is the best way to win with statements like "___ is what finally killed Kenny" or "Chef, what's it like ___?". Players might play responses such as "Kyle's mom's backside" or "Cartman."
While you can combine the set of 300 cards with any other Cards Against Humanity set, make sure you're playing with others who get the references. Or, just embrace the confusion and random white cards players throw down in response.
6. South Park Rubik's Cube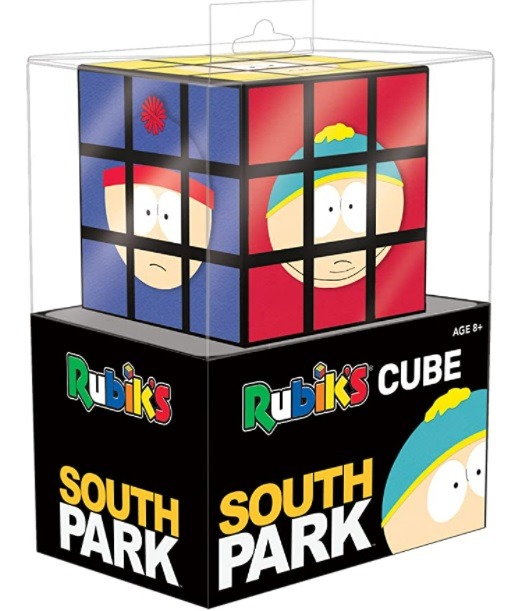 Solving a Rubik's Cube is fun and all, but solving a South Park Rubik's Cube is even better. Mix a classic toy with a South Park toy and you've got an instant winner. Don't be surprised if you gift this and your fellow fan never takes it out of the box. After all, a scrambled mess of character faces might feel a bit creepy if someone can't solve it. Or, give it to them scrambled and see if they can twist and turn the Cartman, Butters, Kyle, Stan, Kenny, and Stan's dad Randy's faces back into place.
7. South Park Cartman Funko Pop!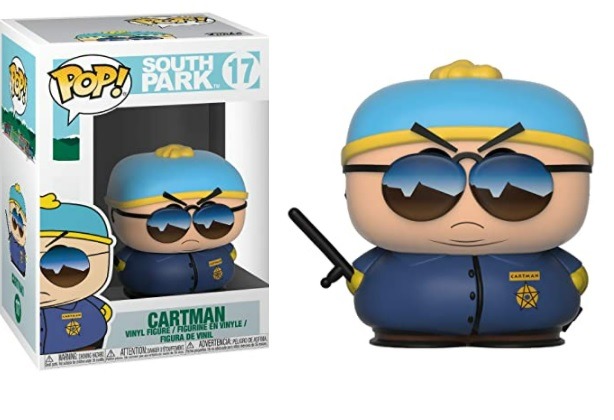 Funko Pop! figurines always make great collectible toys. This South Park Cartman Funko Pop! featuring Cartman as a cop is not only a classic throwback to the show, but an ideal collectible for any fan. At just under four inches tall, Cartman still packs a punch with his night stick and dark glasses.
A few other South Park Funko Pop! figures you might also want to get for your fellow fans include Mr. Garrison, any of the South Park: Stick of Truth characters, and Cartman as Awesom-O.
Knock out some of your other shopping by checking out the best gifts for horror movie fans and the best gift ideas for geeks. Or, find out how to save money on your favorite video games.