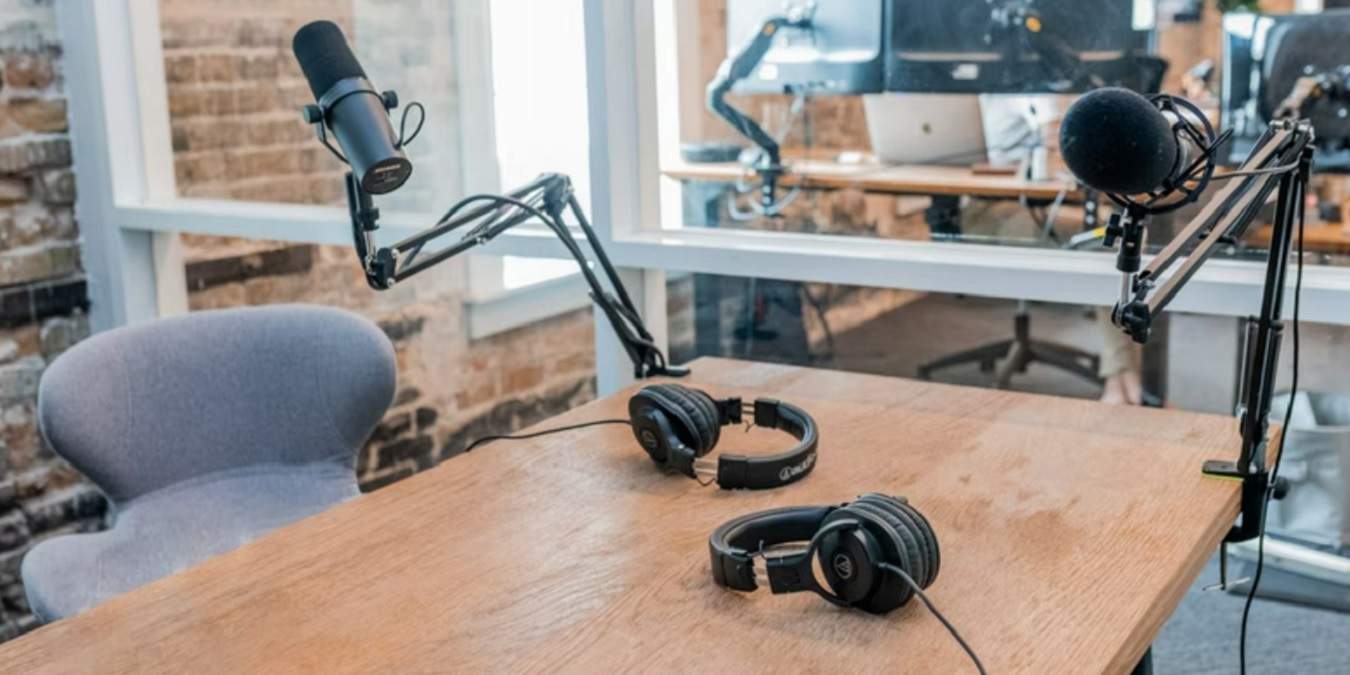 Think you can create the next must-listen podcast, but you don't want to invest a lot of money into it until you see if your audience agrees? Podcasting doesn't have to cost a thing. Sure, you can pay hundreds or thousands for the best equipment, software, and hosting. But how about start with these free podcast tools for starting your own podcast?
While you're here, get inspiration for your own podcast with the best podcasts of 2021.
1. Skype & Zoom
Unless everyone's in the same room, including any guests, you'll need a way to record your podcast. Skype and Zoom are ideal and free. You can easily record audio and video calls to capture your entire podcast conversation for free. Obviously, this assumes you have a device with a mic and camera (though a camera isn't necessary if you're just doing audio-only podcasts).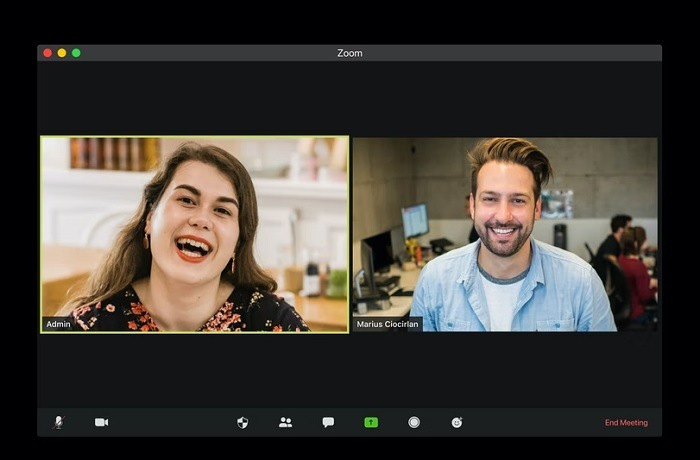 Luckily, your phone or laptop's mic and camera will usually work well as long as you're in a quiet room. A quick budget friendly tip – opt for a room with soft furniture (couch, bed, etc.) or use blankets on the walls and rugs on the floor to dampen any echoes.
2. Audacity or GarageBand
These are two of the best free podcast tools for audio editing and audio recording. If you need to fine-tune any part of your podcast's audio, these are just as good as many professional editing tools.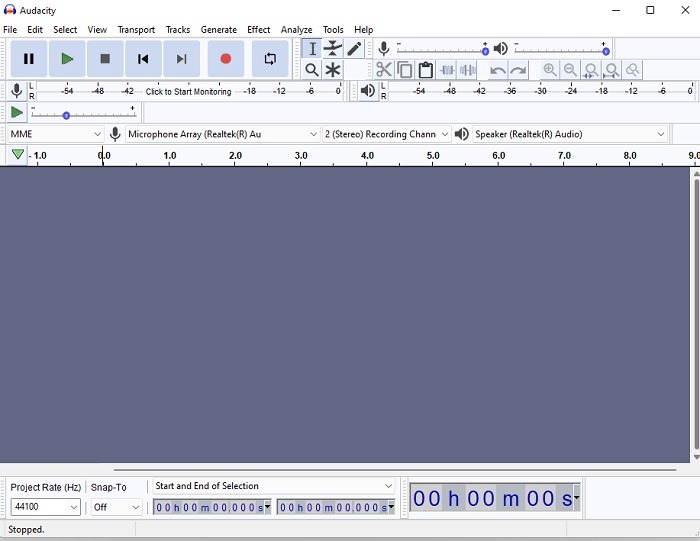 Audacity is available for Windows, Mac, and Linux, while GarageBand is only available for Mac and often comes preinstalled on new devices. There is a bit of a learning curve with both if you're not familiar with audio editing. However, once you get the hang of your chosen tool your podcasts will sound better than ever.
3. Canva
Every great podcast needs a great logo to go with it. You don't have to hire a graphic designer to make your podcast stand out. Instead, make your own graphic for free with Canva.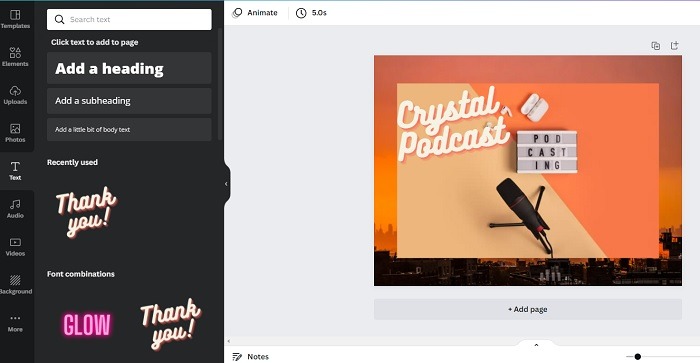 The free version gives you thousands of templates to get started along with access to hundreds of thousands of images to use. Of course, you can import your own images that you created yourself or downloaded elsewhere (just make sure you have the right to use them).
It's a quick and accessible graphic editing tool that's perfect for a logo and any marketing graphics.
4. YouTube
YouTube might not be the first thing you think of when it comes to podcasting, but it's a free platform that lets you livestream, upload videos, and interact with your audience all in one place. While it's not technically a podcast host, it's a great tool for creating videos and even recording audio.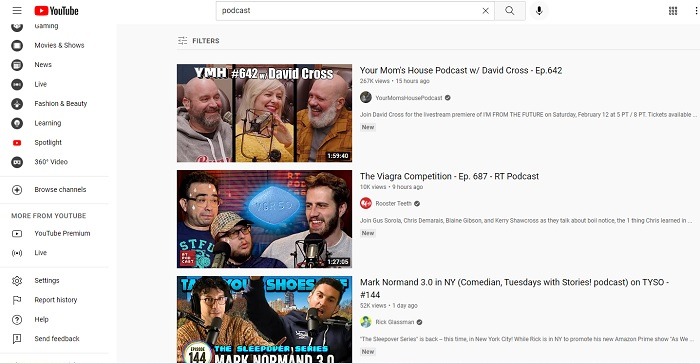 Plus, you can use it to market your podcast. Create a few special videos or live podcasts from time to time and link them back to your main podcast or website. Another benefit is YouTube provides automatic transcriptions, which you can post on a website to help more people find your podcast.
To get started with YouTube, I'd highly recommend the live stream guide from Google and The Podcast Host's guide to uploading podcasts to YouTube.
5. Google Docs or Microsoft Word
Transcriptions are key to engaging any hearing-impaired listeners. Plus, they make it easier for people to find your podcast through a general search on Google or any other search engine. Think of it as the blog version of your audio. Yes, you could pay for transcription services or make the most of the free transcription features with Google Docs or Microsoft Word (the free online version).

Since these are free options, you'll need to either have one of these services up and running during your podcast to transcribe as you record or put on some headphones and dictate yourself after the show's over. If you pay for Office 365, you have up to 300 minutes a month of Word Online's auto-transcribe feature, which lets you upload your audio file to word and it automatically transcribes it for you. It's not perfect, but it's very impressive nonetheless!
In Google Docs, go to 'Tools -> Voice Typing' in a doc. In Microsoft Word, go to 'Home -> Dictate'.
6. Free Music Tools
Need sound clips or background music? Unless you're making it yourself, you have to pay close attention to copyright limitations. While there's plenty to pick from, always read any copyright and attribution details carefully. Some free tracks let you use the audio any way you want without any attribution, while others require a quick attribution. Also, some tracks are for non-commercial use only.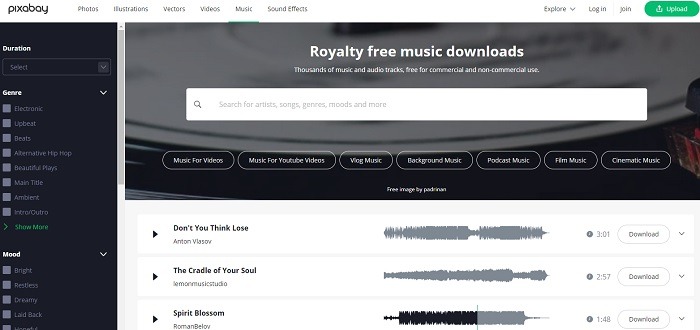 Some of the best free music tools for starting your own podcast include:
7. Free Podcast Hosting
If you want an all-in-one podcast host with editing, recording, and hosting, you'll probably want to opt for a premium host. Free hosts also aren't ideal for podcasts that are 2-3 hours long or that occur more than 2-4 times per month. However, if you're just starting your own podcast and seeing how it goes, free hosting is the perfect way to save money. Also, if the host doesn't include a website, host your own with Medium or WordPress.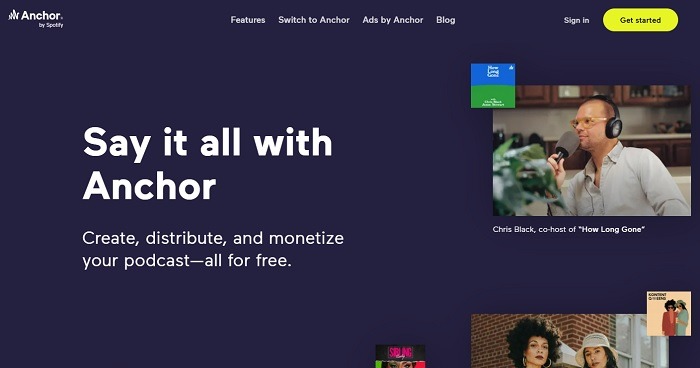 Some of the best free podcast hosting platforms include:
When you're recommending your podcast to friends and family, make sure you recommend one of the best podcast apps for a better listening experience. Or, if you need a break from prepping your first podcast episode, check out these sites to waste some time on. You could even learn how to DJ and create your own podcast music mixes.