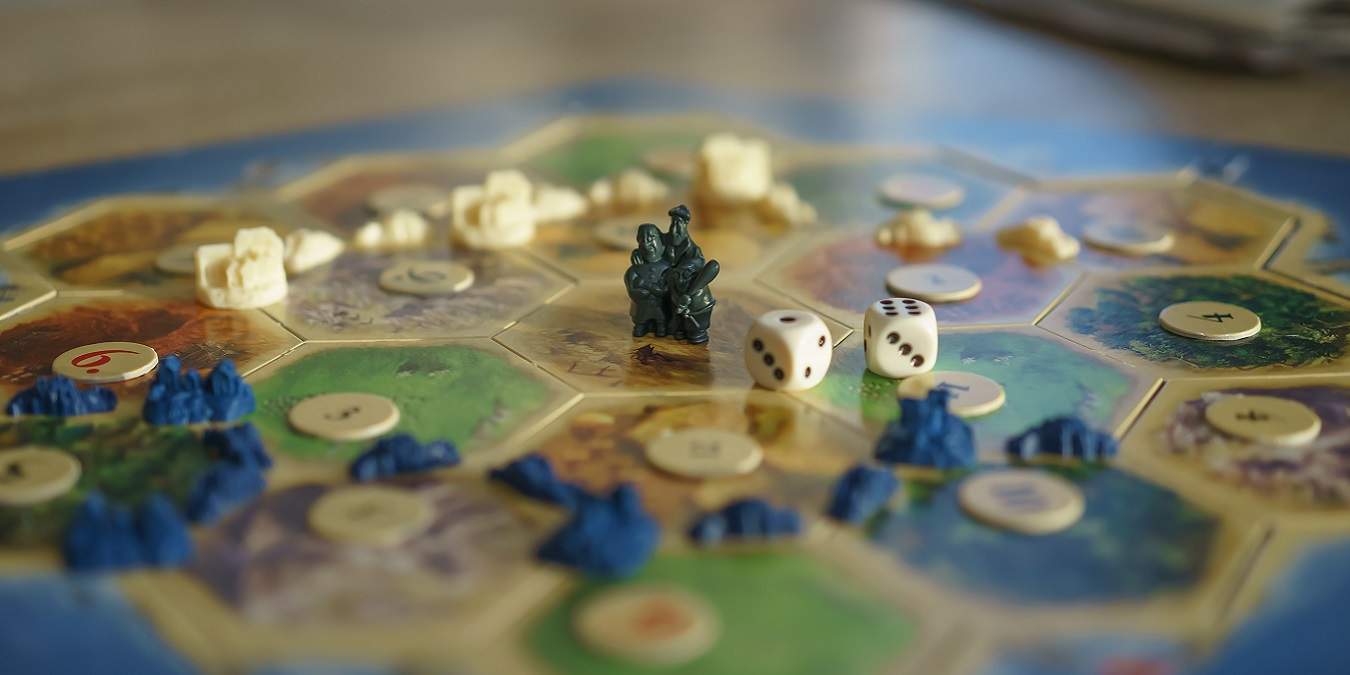 Free online board games are the perfect digital alternative to dealing with numerous boxes, little pieces, and worn out game boards (ok, we admit we're trying to make regular board games sound bad when we know they're awesome!). But, a legitimate perk of digital board games is that you can play them online with friends from anywhere.
Grab some friends, or join random players online, and dive into an old favorite or a brand new challenge.
1. Scrabble
The classic word game is perfect for all ages. With a little luck, maybe you'll get the perfect set of letters. Or, you might need to get creative with two and three-letter words on a triple word score square.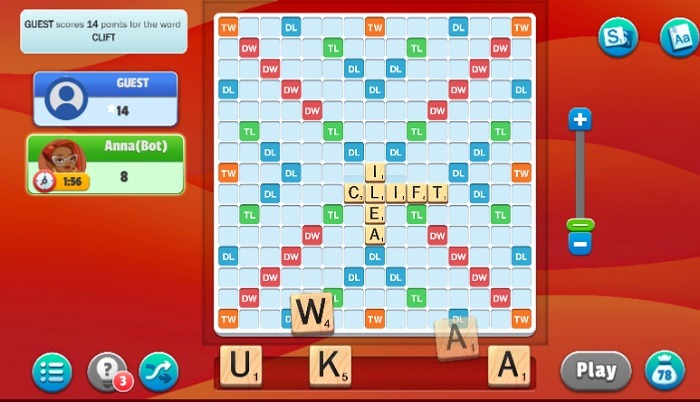 If word games are your thing, check out Scrabble for free on Pogo. There are ads, but they're far fewer than most free mobile phone games. Upgrade to a premium account for no ads and extra features.
2. Codenames
Play as a spymaster trying to help your team guess the identities of agents based only on their codenames. It's a simple premise, but still fun and challenging.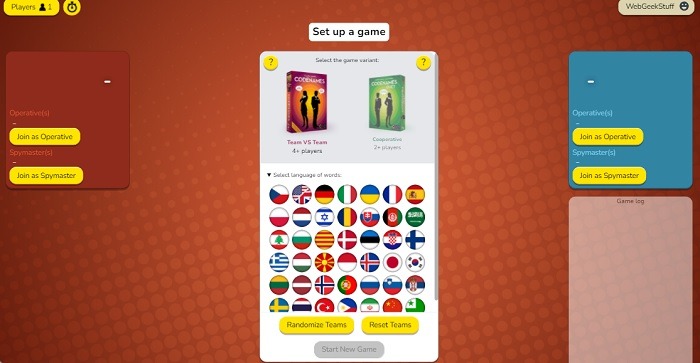 Part word game, part mystery, Codenames has quickly become a favorite for millions since it launched in 2015. It's also one of the more popular free online board games. Try the official web version that includes Codenames and Codenames Duet.
3. Chess & Checkers
If you want to stick with the classics, then there are numerous ways to play chess and checkers online for free.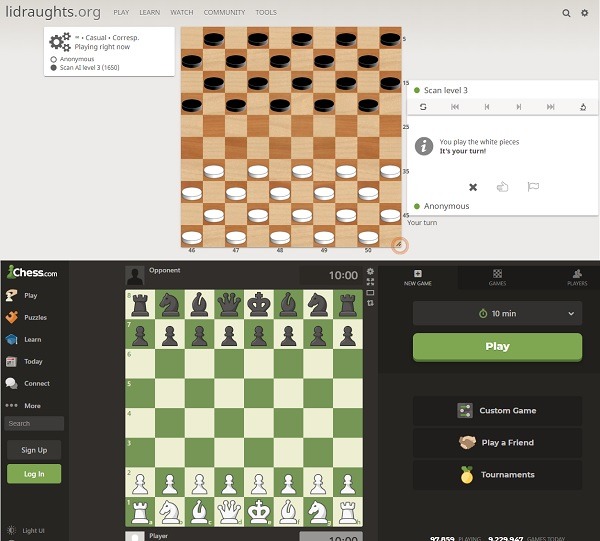 However, two of the better versions are Chess.com and Lidraughts. You can play with friends or against AI opponents. Plus, there are tutorials to help new players learn the games.
4. Dominion
Build bigger and grander kingdoms that those who came before you in the deckbuilder Dominion. The premise is simple: build the most powerful deck to control the kingdom.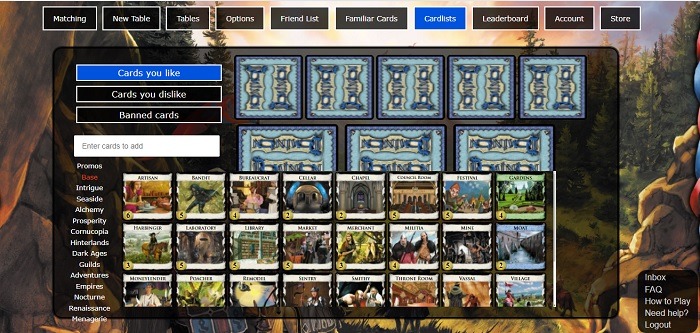 The web version lets you play the base game completely free. This is ideal if you're new to the game or deckbuilding games in general. Of course, it's still fun even if you've played for years. A monthly subscription gives you access to expansions, and the good news is that only one person in the game needs to be a subscriber for all players to access the content. Thanks, guys!
5. Spyfall
Spyfall is a game of intrigue, bluffing, and suspense. Everyone gets assigned to a location except the spy, but no one knows who the spy is. It's a race to guess who the spy is before the spy guesses the location.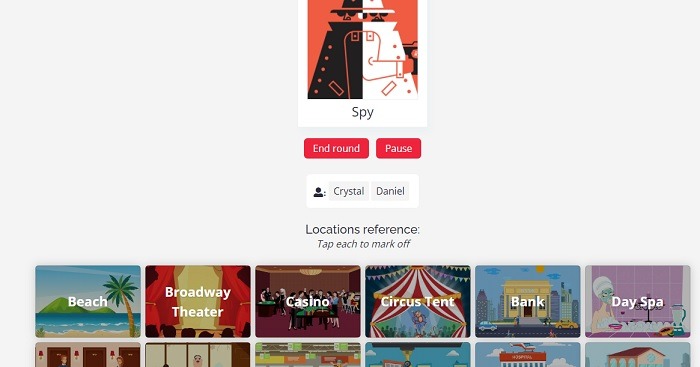 While it might sound easy, it's a cunning game of bluffing and throwing players off the scent. Play four different versions completely free. Invite friends and family to play with unique room codes.
6. Catan
You'll need strategy and luck as you trade and build to settle the island of Catan. Due to creating the board as you go, Catan has endless replay value. This is what helps make it one of the best free online board games.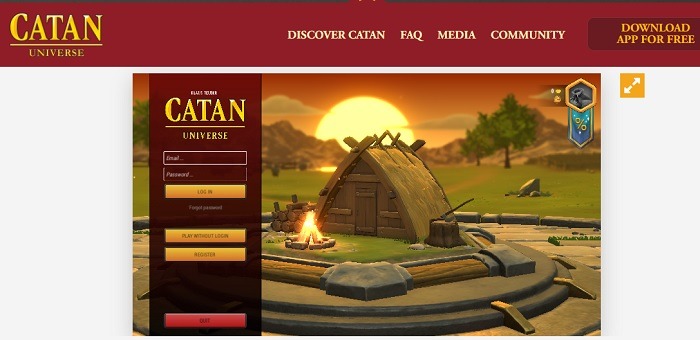 While the classic base game is free, you can buy additional expansions. One thing that's great about the online version is you play against AI opponents for those times when you really want to play, but everyone's busy.
7. One Night Ultimate Werewolf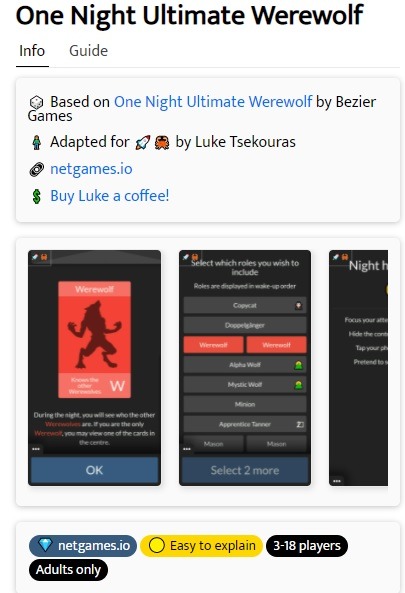 Can you find the werewolf and kill it before you become human kibble? See how you fare in the social party board game One Night Ultimate Werewolf. Up to 18 people can play at once as you try to figure out who the werewolf is among villagers and special characters. The free online version is simple enough in design, but no less fun.
8. Diplomacy
While most free online board games pit you against others, Diplomacy is part cooperative and part lie and backstab your way to victory – you know, politics!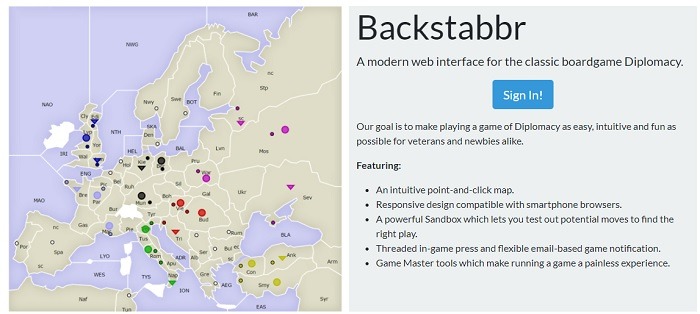 Set during WWI, you play as one of the major powers of Europe as you and your team try to conquer the map. Form uneasy alliances, but watch out because betrayal is right around the corner. While it's a simple interface for the online version, there's also a sandbox to test out moves before you make them.
Collections of Free Online Board Games
Want access to more than one or two games at a time? There are several great sites to play free online board games that have numerous games all in one place.
Rocketcrab.com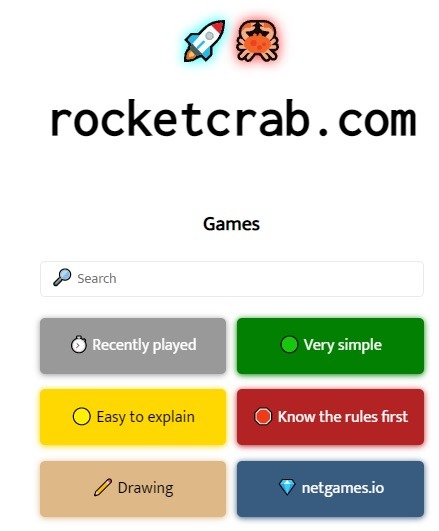 If you're looking for something quick and simple, Rocketcrab.com is a great place to start. While the site only has a few dozen games, including the One Night Ultimate Werewolf mentioned above, they're all fun social games that are easy to explain and get started with. A few games you might want to try include:
Tabletopia
Tabletopia has over 1,800 free online board games to choose from. You have to create an account to play, but as long as you stick with the free Bronze plan, you're all set.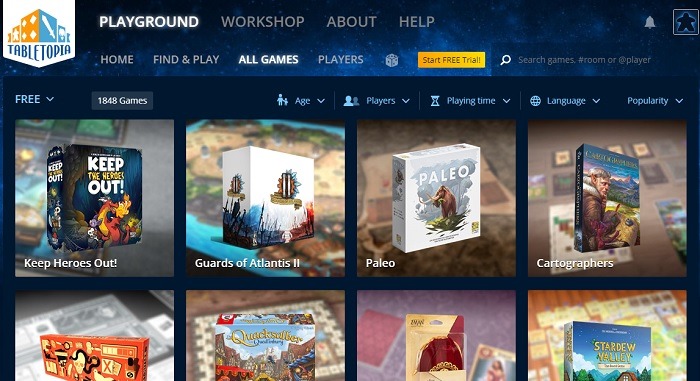 While you won't have access to premium games and premium features, there's plenty of free games to keep you occupied. If one player has a premium account, non-premium accounts can join the game. Some of the best freebies include:
BoardGameArena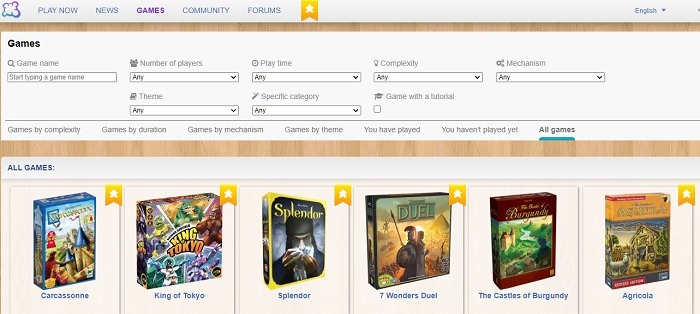 BoardGameArena is similar to Tabletopia. You get access to both free and premium games. The only bad part is there isn't a filter to only show free games, so you'll need to set the filters you want and look for games that don't have a gold banner on them (those are premium only). You can upgrade at any time and non-premium members can play as long as one person has a premium membership. A few free online board games on here include:
Whether you want to save money or just love the convenience, free online board games are the perfect solution. Plus, you get the chance to try new games right from your browser, including on mobile devices. Want even more games? Check out even more places to find tabletop games online. Or, dive into a virtual world for a much needed getaway from reality.