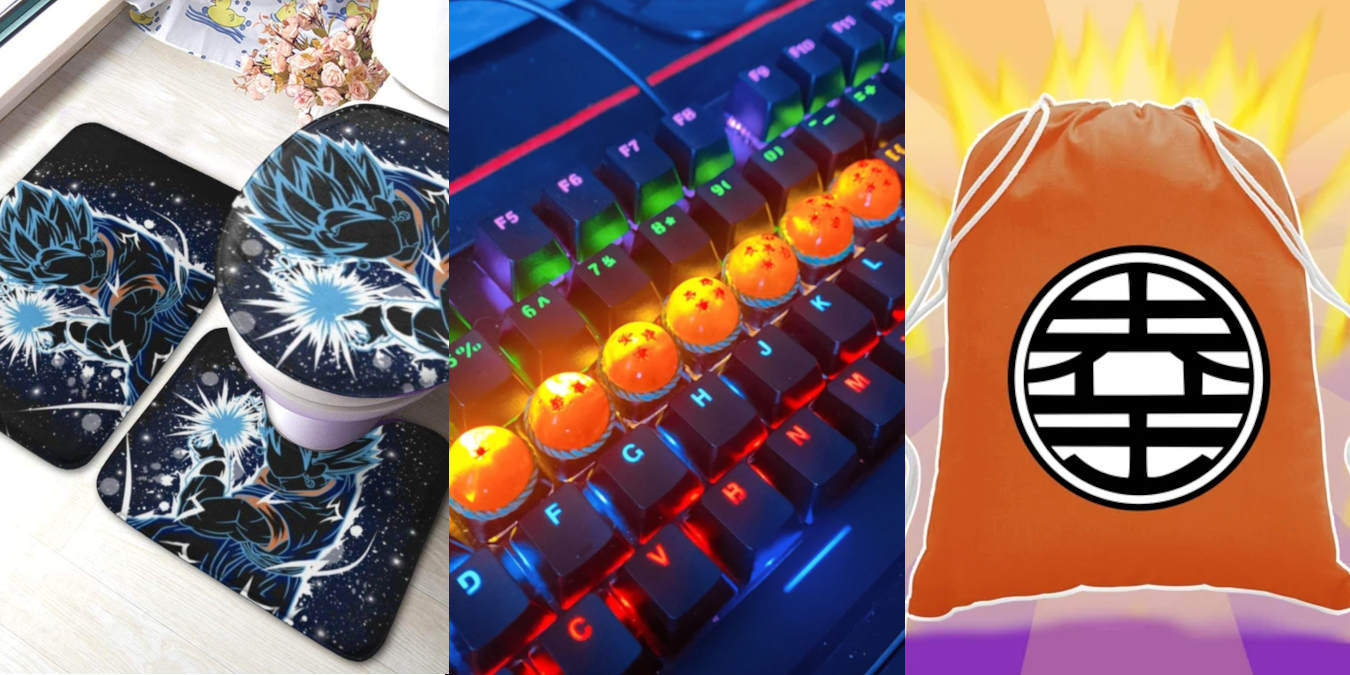 Finding gifts for a Dragon Ball Z fan can be a challenge. After all, there are plenty of products with Goku and Vegeta on them, but which ones will bring a smile to that special Dragon Ball Z fan in your life?
We may not have a Dragon Radar to collect all seven Dragon Balls for you, but we can still make your wish come true. Here's a list of the best gifts for anyone in your life who's obsessed with Dragon Ball Z.
While you're shopping, check out this list of the Best Pokemon Gifts!
1. "No Pain No Super Saiyan" Hoodie
Where to Buy: Etsy
Price: $27.89 for a Youth size, $33.29 for adult sizes
Here's a hoodie that speaks to the core of what Dragon Ball Z is all about – work hard, deal with what life throws at you, and get stronger. It's an encouraging reminder to anyone hoping to ascend past where they are today. Plus, hoodies are perfect gifts since they're comfortable in almost every situation.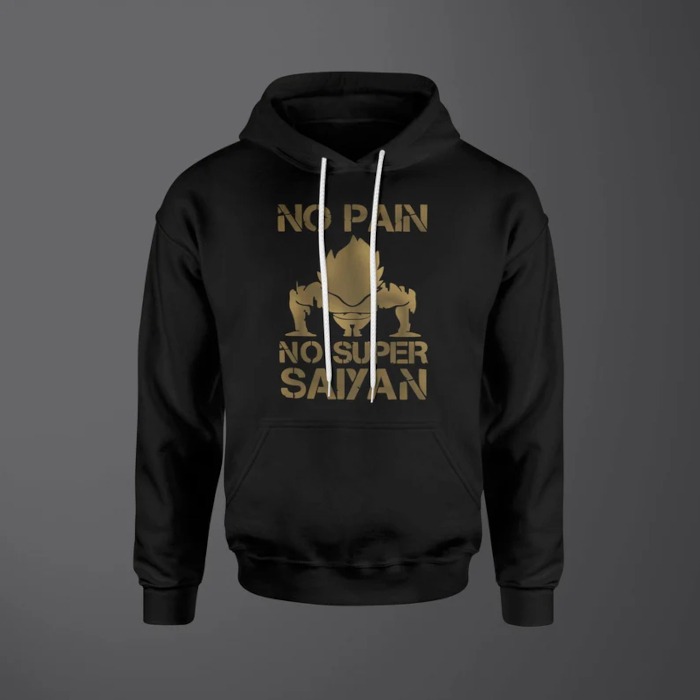 The design on this hoodie is made with stretch vinyl so it's incredibly durable, and the hoodie itself is made of cotton and polyester fibers, so it should be nice and soft. If you're a fan of the design but don't want it as a hoodie, it's also available as a T-shirt too.
2. Laser-Engraved Bracelets
Where to Buy: Etsy
Price: $11 (Cheaper if you buy in bulk)
I love low-key accessories that show your favorite fandom while at the same time looking good to anyone. This bracelet is perfect for that. The beads look fantastic and the symbols are wonderful nods to the show. Buyers will also have the opportunity to choose which symbols they want to have engraved on their bracelet.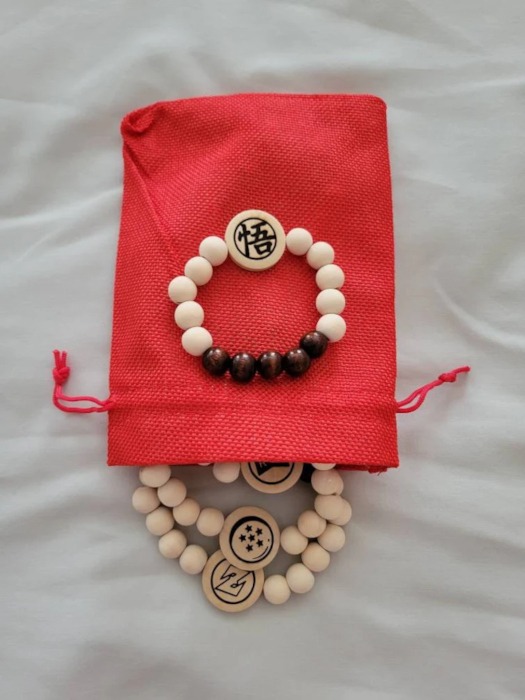 A fun idea would be to go with the five pack ($39), and then contact the seller to see if they can engrave the Ginyu Force symbol.
The symbols are printed on a one inch-diameter wooden coin and it's all held together with an elastic bead cord. The beads are made out of wood so they should be lightweight and durable.
3. Dragon Ball Z Keycaps (Change Screenshot)
Where to Buy: Etsy (Dragon Balls), Etsy (glowing Shenron)
Price: $26 for one Dragon Ball keycap, $90 for the set of seven keycaps, $34 glowing Shenron
If you're buying a gift for a person with a light-up mechanical keyboard who also loves Dragon Ball Z, then these keycaps are perfect. The keycaps I recommend are a set of transparent dragon balls with a different number of stars on them. The only downside is that there are ten numerical keys on a keyboard and only seven dragon balls.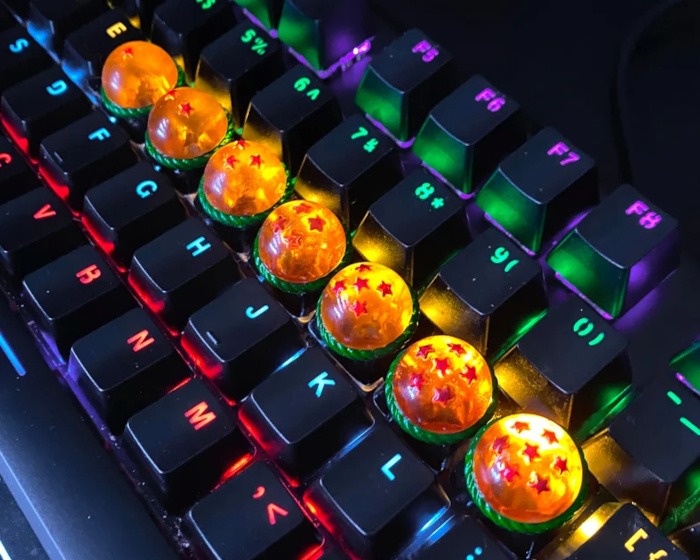 If you're looking for just a single keycap, then an alternative option would be the Shenron keycaps because they look incredible with LED lights.
4. Drawstring Bag
Where to buy: Etsy
Price: $13
If the person you're buying a gift for plans on working out as hard as the characters in DBZ, they're going to want a good bag to carry all their stuff when they go to the gym.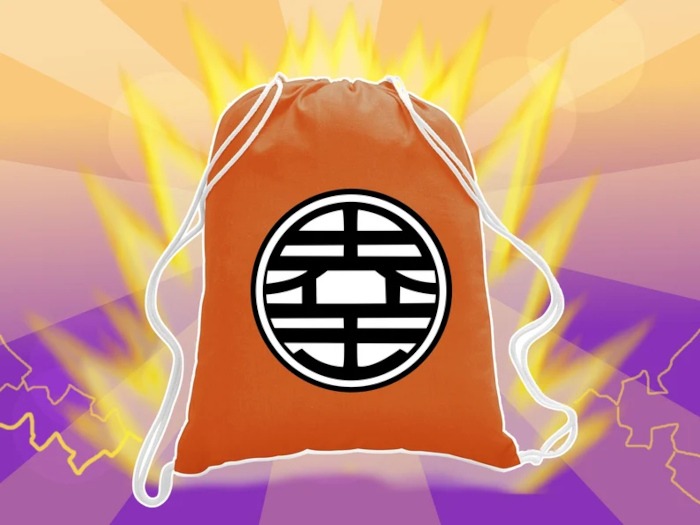 Fans looking for something sturdy will love these drawstring bags. Each one is made out of cotton and has a symbol from the anime on it. The options for symbols to print on the bag are King Kai's kanji, Roshi's Turtle School kanji, and the symbol for Capsule Corp.
5. Goku Water Bottle
Where to Buy: RedBubble
Price: $21.24
Water bottles are another excellent gift for fans who regularly work out to go even further beyond their mortal forms. Besides, everyone could use more sustainable options over plastic products, and reusable water bottles are perfect for that.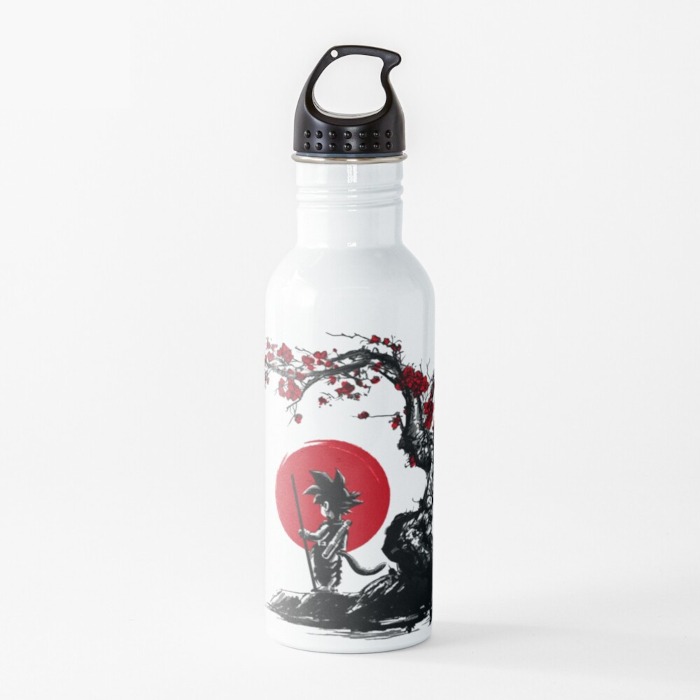 RedBubble has a massive collection of Dragon Ball art to choose from, and their products tend to have some decent quality behind them. But this water bottle from Sabralove of Goku staring off at a red sunset looks amazing. The white background and stellar black-and-red art blends beautifully with the white background.
6. Senzu Beans Candy
Where to Buy: Amazon
Price: $4.29
Senzu Beans are an iconic part to the Dragon Ball franchise. They help fighters recover from their injuries in the anime and in the much beloved parodies made by TeamFourStar, they're the center of one of the best-running gags in that series.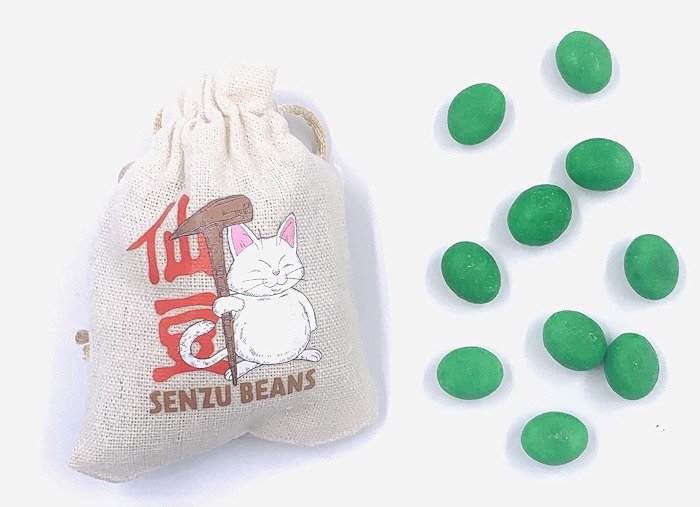 So it's no surprise that the candy version of the humble senzu bean makes an amazing gift for every fan of Dragon Ball Z. Each bag has 2 oz of sour green apple candies and according to one buyer, even crunches like a senzu bean. Plus, it comes with an adorable bag that can be reused after all the beans have been eaten. For $4.29, this gift is a steal for the amount of sugary and spiritual nourishment it'll provide for DBZ fans.
7. Dragonball Z Rug
Where to Buy: Wish
Price: $8
Made with a microfiber top layer, a foam cushion middle layer, and a skid proof rubber back, this Dragonball Z rug will bring a dash of color to any fan's home. The skid proof backing makes it a wonderful mat for any surface.
The mats come in three sizes: 23.6 inches (60cm), 31.5 inches (80cm), and 39.4 inches (100cm). It's also recommended to hand wash these rugs. The manufacturer recommends just dusting off the rug, applying some detergent, rinse, and let it dry.
8. Mouse Mat/Playmat
Where to buy: SaiyanVillage, Amazon
Price: $40-$50 from Saiyan Village, $25 from Amazon
Mouse mats and playmats are phenomenal gifts for Dragon Ball Z fans who are also into card games or play a bunch of PC games. They're made from a soft polyester top layer and a rubber anti-slip backing, making them perfect or a gaming mouse or sleeved cards to glide over.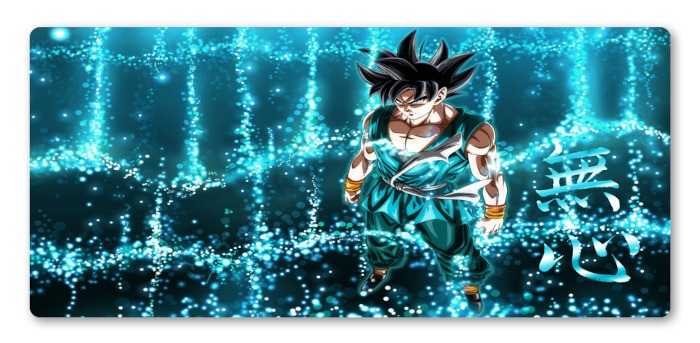 If the recipient of this gift plans to use it as a card mat, then I highly recommend also getting a carrying tube or a storage bag. These help keep the mats safe and clean, and if the recipient wants to store these mats anywhere, they can roll it up and put it away until they need to use it.
Looking for more gifts? Here's 25 of the best gifts for Super Hero movie fans and the 31 best gifts for geeks!