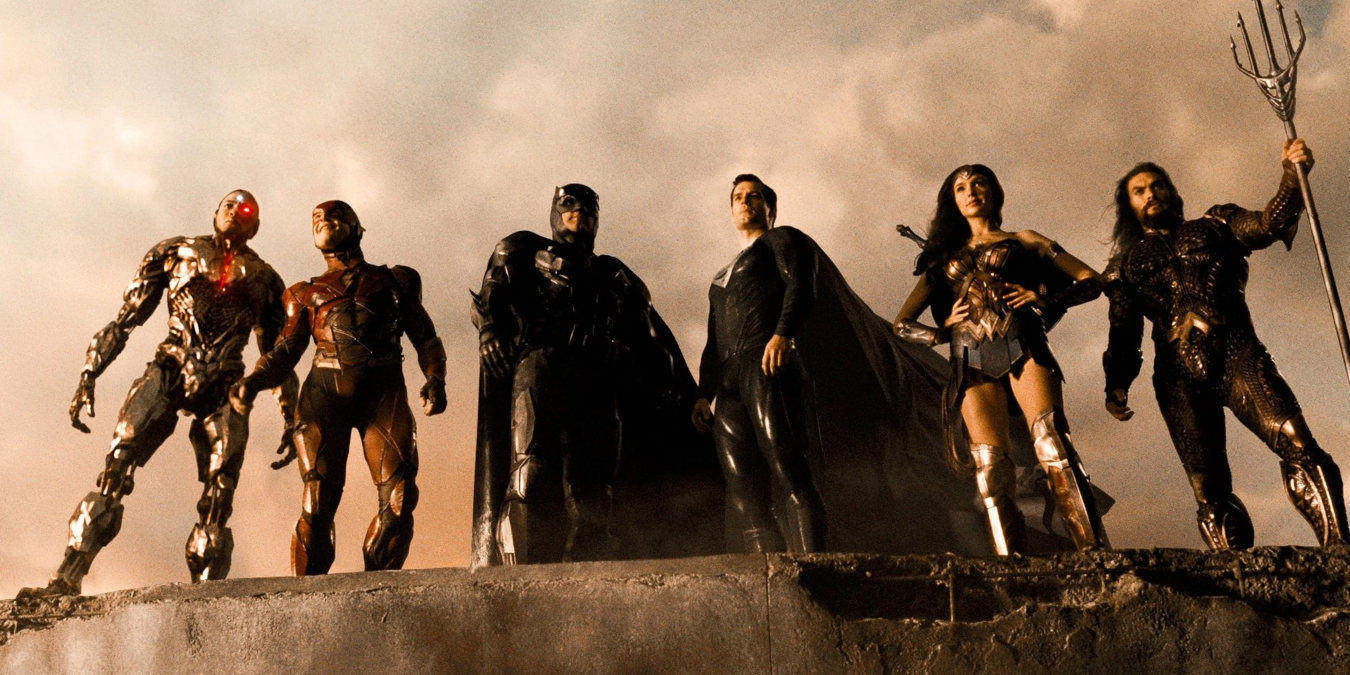 The DC Extended Universe is, to many people, the Marvel Cinematic Universe's poor counterpart, thanks largely to a wildly varied array of movies in terms of their quality.
Granted, there are some seriously good offerings in the franchise, but the poorer titles really are quite bad. There's often disparity between the best and worst movies in a franchise, but the DCEU takes the cake on that front.
In this piece, we'll be ranking every DCEU movie – from worst to best – and providing you with links to where you can watch them on a variety of streaming services.
While you're here, check out our piece about the upcoming Marvel movies you'll be able to watch online in 2022.
11. Suicide Squad (2016)
Watch on: Netflix | Amazon Prime (Rental/Purchase) | NOW
Suicide Squad is about a secret government agency that recruits imprisoned supervillains to execute dangerous black ops missions – many of which are tantamount to suicide, hence the name. In this case, they're trusted to save the world from an ancient evil force called the Enchantress in exchange for reduced sentences.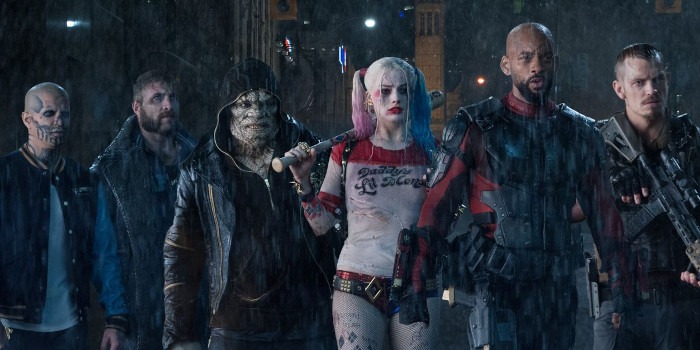 Directed by David Ayer, Suicide Squad boasts an amazing cast that includes Margot Robbie and Will Smith – but that doesn't save it from being a bit of a mess.
The plot is muddled, the characters are poorly developed, it really isn't very easy on the eyes, it's extremely uneventful in parts and – perhaps most annoyingly – Jared Leto's Joker is completely wasted (as our Joker rankings show). Frankly, it's one to avoid.
10. Batman V Superman: Dawn Of Justice (2016)
Watch on: Netflix | Amazon Prime (Rental/Purchase) | NOW
Batman v Superman: Dawn of Justice was highly anticipated prior to its release, but it really disappointed. In the movie, the iconic DC supervillain Lex Luthor manipulates Batman into a pre-emptive battle with Superman, with whom Luthor is obsessed. However, the duo end up joining forces – along with Wonder Woman – to take on Doomsday, Luthor's monstrous creation.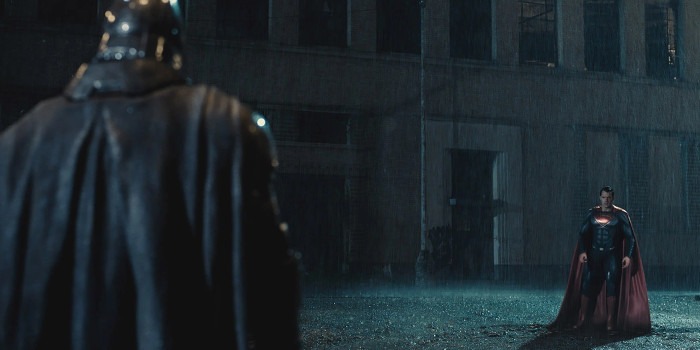 It's a whirlwind of special effects, but it doesn't have much more to offer than that. What could have been a seminal comic book movie ends up feeling like a child smashing their action figures together for a couple of hours. It's dour and undoubtedly one of the biggest missed opportunities in movie history.
9. Justice League (2017)
Watch on: Netflix | Amazon Prime (Rental/Purchase)
Another colossal disappointment, Justice League was DC's opportunity to rival MCU titles such as The Avengers – but they failed to deliver.
In the aftermath of Superman's death, it sees Batman and Wonder Woman recruiting the Flash, Aquaman and Cyborg to save the world from Steppenwolf and his army of Parademons.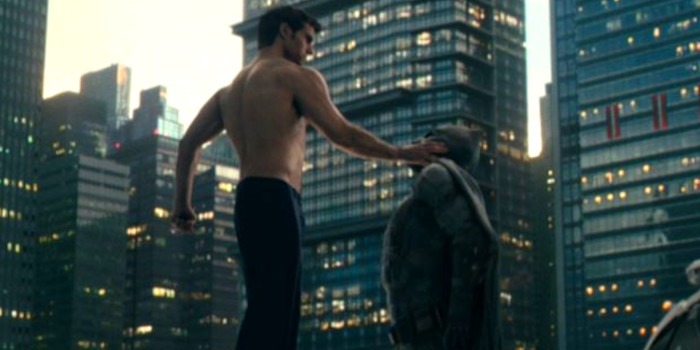 Directed by Zack Snyder – with Joss Whedon taking over in post-production – it stars an ensemble cast that includes the aforementioned Affleck and Cavill alongside the likes of Gal Gadot and Jason Momoa.
With great action, decent acting and some good camaraderie between its leads, Justice League has its moments, but its murky aesthetics and choppy directing make it a tedious watch.
8. Wonder Woman 1984 (2020)
Watch on: Amazon Prime (Rental/Purchase) | Hulu | NOW
A direct sequel to 2017's Wonder Woman, Wonder Woman 1984 sees Gal Gadot returning as the Amazonian heroine, with Chris Pine, Pedro Pascal and Kristen Wiig co-starring. It's directed by Patty Jenkins.
It's set in 1984, during the Cold War, and it follows Wonder Woman and her mysteriously-resurrected past love Steve Trevor as they face off against the power-hungry Maxwell Lord and the superhuman Cheetah.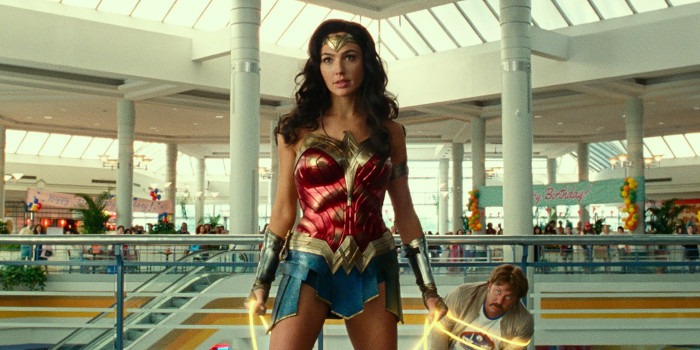 The lead actors give their all in this one and WW84 is very watchable as a result. Its depiction of the 80s is wonderful, but it does suffer a little from sequel overload, with too much going on and an unnecessary romance. Some of the CGI really isn't great, either – especially when it comes to Cheetah.
7. Man Of Steel (2013)
Watch on: Netflix | Amazon Prime (Rental/Purchase)
The first movie in the DCEU, Man of Steel was directed by Zack Snyder. It stars Henry Cavill as the titular superhero, alongside the likes of Michael Shannon, Amy Adams and Kevin Costner.
It sees Clark Kent discovering he's a superpowered alien from the planet Krypton – and subsequently assuming the role of mankind's protector as Superman. His role sees him facing off against General Zod in order to stop him from destroying humanity.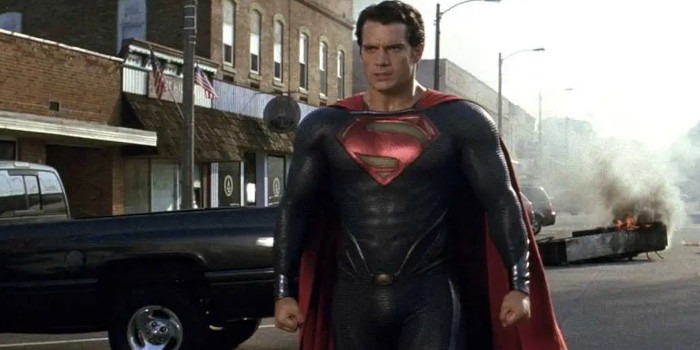 There's some great action in Man of Steel, but it suffers from dreary aesthetics and a very generic feel. There's nothing new added to the Superman story and the characters are all left fairly underdeveloped. To be truthful, it drags a little, but the aforementioned action and Cavill's performance makes it worth a watch.
6. Aquaman (2018)
Watch on: Netflix | Amazon Prime (Rental/Purchase)
The movie sees Aquaman attempting to lead the underwater kingdom of Atlantis in stopping his half-brother, King Orm, from uniting the seven underwater kingdoms in order to wage war against the surface world.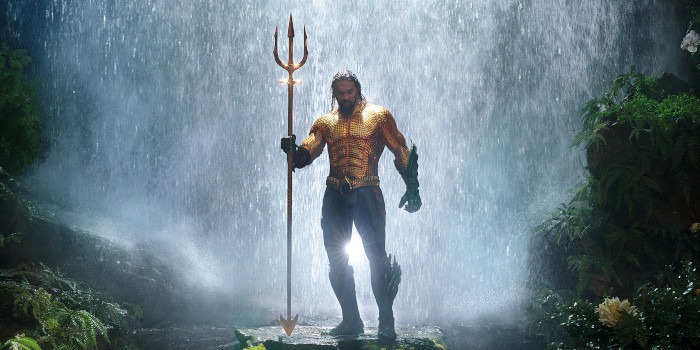 Directed by James Wan, Aquaman is one of the DCEU's surprise hits. It stars Jason Momoa alongside a talented supporting cast that includes Amber Heard, Willem Dafoe and Nicole Kidman.
With Momoa in the titular role, the B-list superhero who's so often mocked really shines as a badass. This movie is aesthetically glorious, the underwater scenes are beautifully done and, in general, there's bags of action, humor and fun. Aquaman is ambitious and imaginative, resulting in a movie unlike any other.
5. Zack Snyder's Justice League (2021)
Watch on: NOW
The movie sees the titular team attempting to save the world from the catastrophic threat of Darkseid (who was entirely absent from Whedon's version), Steppenwolf and their army of Parademons.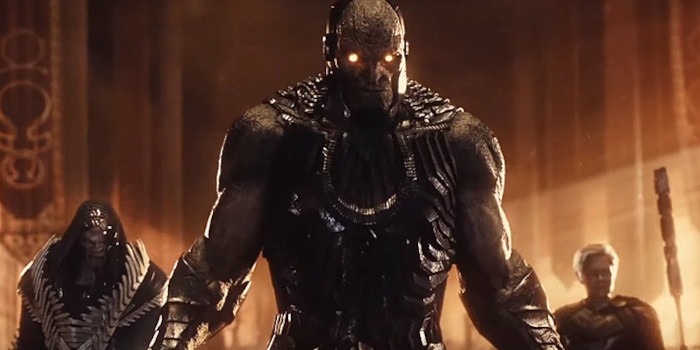 Zack Snyder's Justice League is the Justice League movie as director Zack Snyder originally intended it before he left the production. It largely stars the same cast as the version Joss Whedon got his hands on, including Ben Affleck, Henry Cavill, Gal Gadot and Jason Momoa.
This is a much better movie than the initially released version. It's darker, but still more fun and energetic, and the inclusion of Darkseid makes it more exciting. The action is great, but it does lose marks for some bizarre pacing, an unhealthily long runtime and very underdeveloped villains.
4. Birds Of Prey (2020)
Watch on: NOW
A spin-off of Suicide Squad, Birds of Prey – or, to give it its full name, Birds of Prey (And the Fantabulous Emancipation of One Harley Quinn). The movie follows Harley Quinn after her breakup with the Joker, in her fight against Gotham City rime lord Roman Sionis. She joins forces with the Huntress, Black Canary and Renee Montoya (who go on to form the titular Birds of Prey) in order to save Cassandra Cain.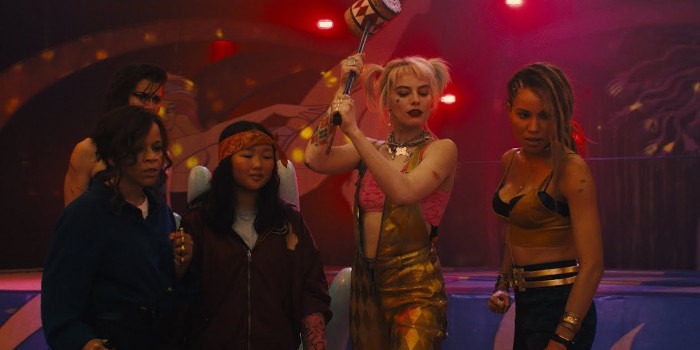 This movie was directed by Cathy Yan. It stars Margot Robbie, Mary Elizabeth Winstead and Jurnee Smollett.
It's fast-paced, colorful and really offers something fresh in terms of superhero movies. With a team full of badass ladies and loads of great action, it was a pleasant surprise in the DCEU and one of the best offerings in the franchise.
3. Shazam! (2019)
Watch on: Netflix | Amazon Prime (Rental/Purchase)
Shazam sees teenager Billy Batson chosen by the wizard Shazam to be his new champion, granting him the ability to transform into a superpowered adult. Billy – aided by his foster brother – must control his new powers in order to thwart the villainous Doctor Thaddeus Sivana and the Seven Deadly Sins.
Directed by David F. Sandberg, Shazam! stars Zachary Levi in the titular role (and Asher Angel as his young alter-eg0), with the likes of Mark Strong and Djimon Hounsou in supporting roles.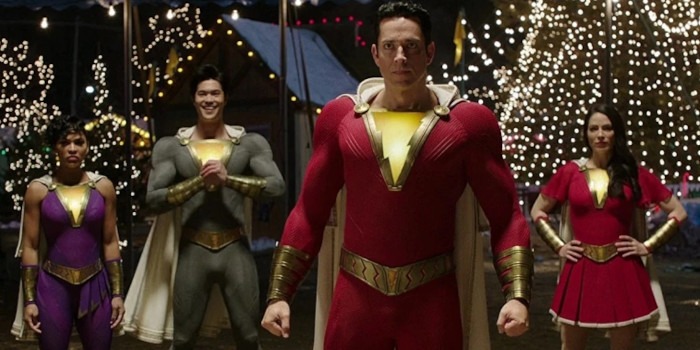 Shazam! is, without a doubt, one of the most outright fun and entertaining superhero movies ever made – and it feels so effortless in achieving that. It's full of great performances and its light tone is a refreshing change for the DCEU. It represents significant progress for the franchise in that regard.
2. The Suicide Squad (2021)
Watch on: Amazon Prime (Purchase) | Hulu | NOW
The most recent movie in the DCEU, The Suicide Squad has only recently hit the streaming platforms. A standalone sequel to Suicide Squad, it sees the Suicide Squad sent to the island nation of Corto Maltese to destroy any and all traces of the extra-terrestrial Starro the Conqueror – a giant starfish-like creature that creates smaller versions of itself to kill people and control their bodies.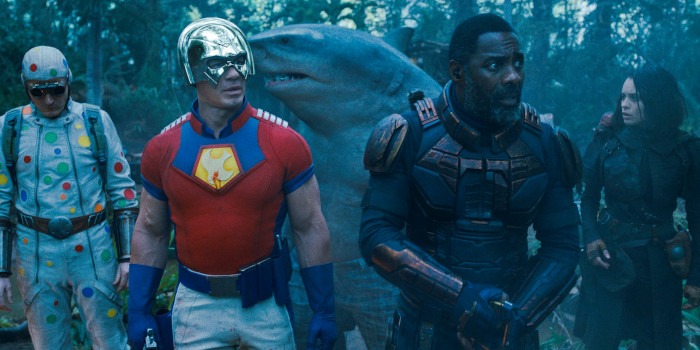 it was directed by James Gunn and stars an ensemble cast that includes Margot Robbie, Idris Elba, John Cena and Sylvester Stallone.
The Suicide Squad is a typically wonderful and self-aware James Gunn offering. It's anarchic (just like the source material), funny, fast-paced and incredibly colorful. With excellent performances from its brilliant cast, it's a genuinely fantastic spectacle.
1. Wonder Woman (2017)
Watch on: Netflix | Amazon Prime (Rental/Purchase)
In the movie, Wonder Woman – known then simply as the Amazon princess Diana – and the love of her life Steve Trevor attempt to put a stop to World War I, believing it was started by the Amazons' long-time foe, Ares.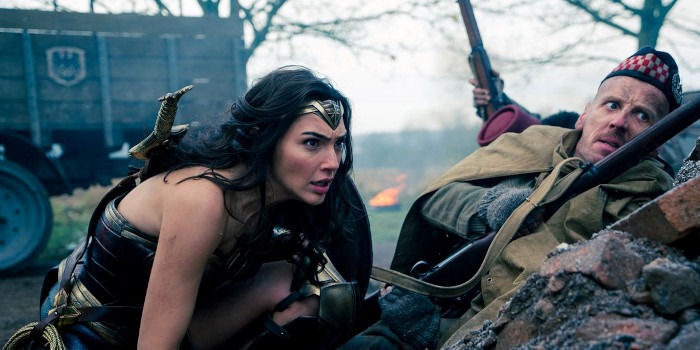 Directed by Patty Jenkins, Wonder Woman remains the undisputed best movie in the DCEU. It stars Gal Gadot and Chris Pine alongside the likes of Danny Huston and David Thewlis.
Wonderfully directed and performed, Wonder Woman's thrives on the chemistry between Gadot and Pine. It has a genuine period feel, provides great action, a fantastic score and offers genuine thrills. It should definitely be on everybody's "must see" list.
Now that you're done here, please make sure you check out our articles ranking the best live action Batman movie actors and the best live action Joker movie actors.