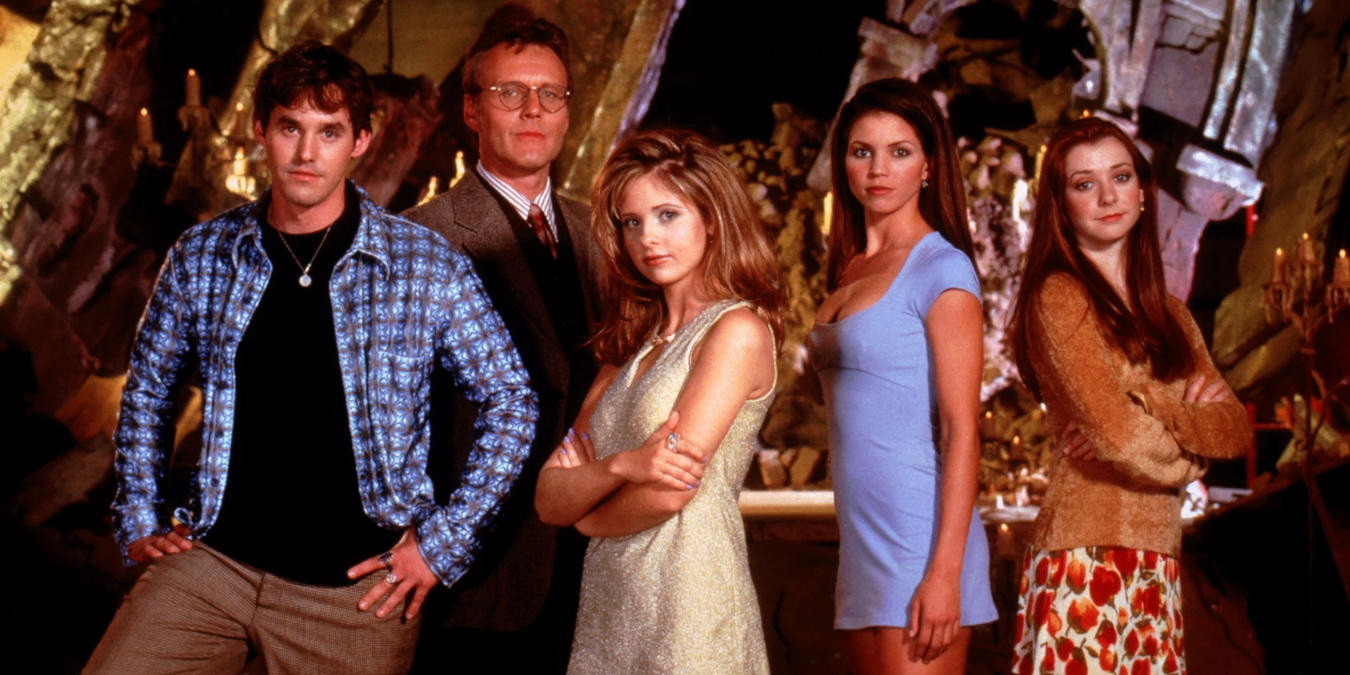 It's always sad when a great TV show comes to an end, but we can take heart in the fact that we can easily watch them over and over again. Collectively, the various streaming platforms have pretty much every classic TV show you can think of available to watch in their entirety, from the first episode to the last.
In this piece, we're going to run you through ten classic shows. 'What's the criteria for a classic show?' We hear you ask. Well, it needs to no longer be running, and – obviously – it needs to be awesome. Now, onward to the list!
While you're here, you should definitely check out our list of the best Hitchcock movies to watch online!
1. 24
Watch on: Hulu | Amazon Prime | Disney+
24 is a brilliant action series created by Joel Surnow and Robert Cochran for Fox, which originally aired between 2001 and 2010, before a brief revival in 2014. A total of 204 episodes aired over nine seasons.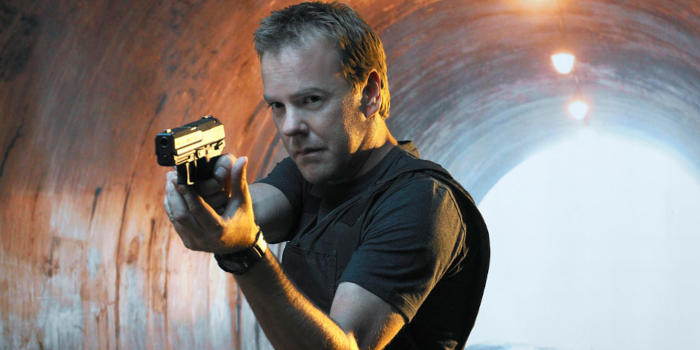 The show stars Kiefer Sutherland as counter-terrorist agent Jack Bauer. The key premise is that the episodes all take place over the course of a single hour, depicting events in real-time as they happen, and with a clock prominently displayed on-screen during the show (often with a time-bomb-style presentation to keep things tense).
It's widely renowned as one of the greatest TV shows ever made and it will certainly get the adrenaline pumping – and Jack Bauer is one mouth-wateringly brutal individual.
2. Buffy The Vampire Slayer
Watch on: Hulu | Amazon Prime | Disney+
Buffy the Vampire Slayer is a supernatural drama series (with a fair amount of comedy) based on the 1992 movie of the same name. Created by Joss Whedon under his Mutant Enemy Productions tag, it ran from 1997 to 2003, with a total of 144 episodes over seven seasons.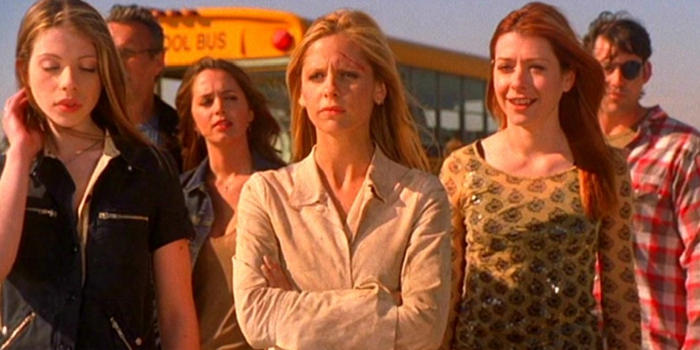 The show starred Sarah Michelle-Gellar as Buffy Summers – a girl chosen by fate to be imbued with the strength to fight the forces of darkness. Those forces of darkness include more than just vampires, however, as Buffy and friends also face demons, ghosts, robots, gods, aliens and more.
The show is particularly praised for its impressive handling of a plethora of social issues, such as sexuality, addiction, bullying and bereavement – and innovative episodes like "Hush" (which was performed in near-silence) are amongst the finest TV episodes ever made. Well ahead of its time.
3. Angel
Watch on: Hulu | Amazon Prime | Disney+
It would be remiss to mention Buffy the Vampire Slayer without mentioning its brilliant spin-off series, Angel. Also created by Joss Whedon and Mutant Enemy Productions, Angel ran from 1999 until 2004 on The WB, with 110 episodes making up five seasons of the show.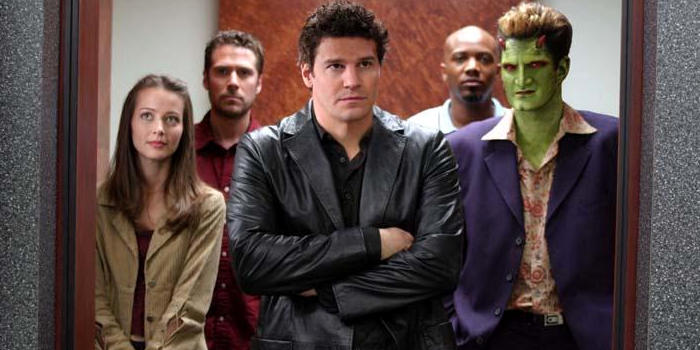 It stars David Boreanaz as the titular Angel – a vampire who was cursed with a human soul by gypsies, resulting in him being tormented over past deeds and insistent on redeeming himself by using his vampire powers to fight against the forces of evil (along with a few trusted allies).
Having first appeared in Buffy's hometown of Sunnydale, Angel moved to Los Angeles to do his thing, which is where this series is set. It's a much darker series than Buffy, but every bit as good, with less comedy and more violence than its parent show.
4. Friends
Watch on: Netflix | Amazon Prime
Arguably the most popular sitcom of all time, Friends was created by David Crane and Marta Kauffman. It aired on NBC from 1994 until 2004, lasting ten seasons and comprising of a whopping 236 episodes.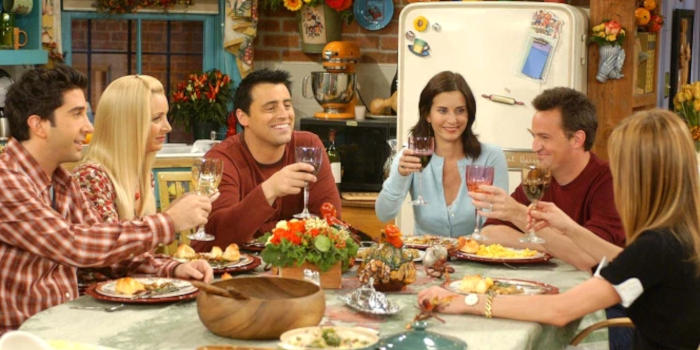 With its iconic core cast of Jennifer Aniston, Courteney Cox, Lisa Kudrow, Matt LeBlanc, Matthew Perry and David Schwimmer starring as the titular group of pals, the premise of the show is simple: a group of single friends in their mid-twenties live together above a coffee shop in New York City.
With six very different characters playing off each other, the show is almost perfect. Rachel's inability to take responsibility for anything, Monica's OCD, Phoebe's eccentricity, Joey's dim-wittedness, Chandler's sarcasm and Ross' awkwardness are just some of the character traits that make this show so damn watchable and funny. Nobody should go through life without watching Friends.
5. Lost
Watch on: Hulu | Amazon Prime | Disney+
Lost is a drama series that originally aired on ABC from 2004 until 2010. Over the course of six seasons, a total of 121 episodes of the show aired.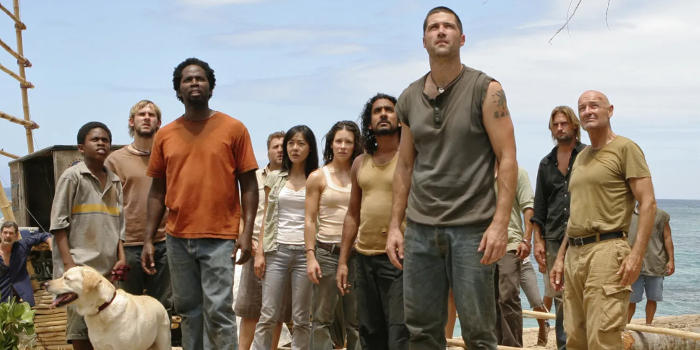 While it is indeed a drama, Lost contains elements of sci-fi and the supernatural. It follows a group of plane crash survivors, as they explore a mysterious island in the South Pacific Ocean.
Starring the likes of Maggie Grace, Daniel Dae Kim and Evangeline Lily, the story is told in a heavily serialized manner, with episodes typically featuring a main plot set on the island, intermingled with flashback and flashforward scenes. A hugely popular show, Lost has what some people believe to be the most original and compelling plot in TV history.
6. Smallville
Watch on: Hulu | Amazon Prime
Smallville is a superhero series developed by writer-producers Alfred Gough and Miles Millar. It was initially broadcast by The WB, prior to featuring on The CW when The WB and UPN merged. It ran from 2001 until 2011, resulting in ten seasons and 217 episodes.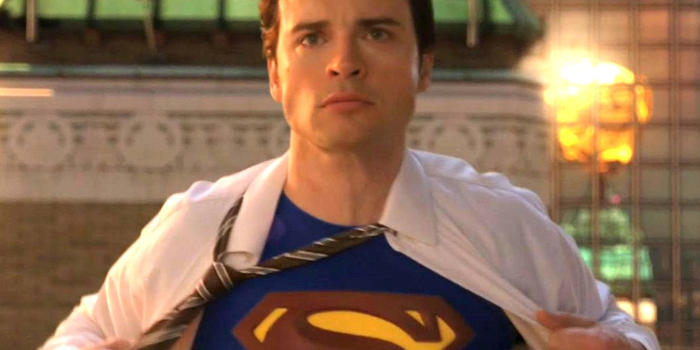 It's based on DC Comics legend Superman and stars Tom Welling as Clark Kent. It explores the younger years of the Kryptonian hero when he lived in Smallville, Kansas, prior to him actually donning the iconic cape and taking on his more famous name.
The show introduced a host of characters from the comics, ranging from heroes like the Martian Manhunter, the Flash and Green Arrow, to bad guys like Zod, Doomsday and Darkseid. It remains one of the finest superhero shows to ever hit the small screen and featured great acting, writing and special effects.
7. Sex And The City
Watch on: Hulu | Amazon Prime
Sex and the City is a romantic comedy series created by Darren Star for HBO. An adaptation of Candace Bushnell's 1997 book of the same name, it aired for six season and 94 episodes between 1998 and 2004.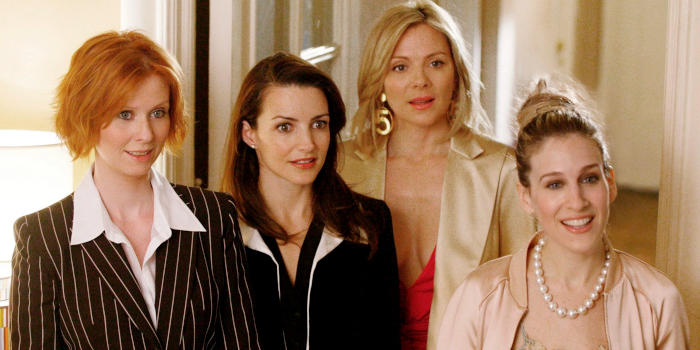 Starring Sarah Jessica Parker, Kim Cattrall, Kristin Davis and Cynthia Nixon, the show follows the lives of a group of four women in New York City – three of whom are in their mid-thirties and one who's in her forties. In spite of their vastly different personalities and sex lives, the quartet remain inseparable and always help each other out in times of need.
A real comfort show (especially, but not exclusively, for women), Sex and the City was famed for its wardrobe – and its lead characters all became fashion icons (and indeed feminist icons) in their own right. Such was the show's popularity, it spawned two movies and a prequel series.
8. The X-Files
The X-Files is a sci-fi drama series created by Chris Carter for Fox. With 11 series and no less than 216 episodes, the show originally aired from 1993 until 2002, with brief revivals in both 2016 and 2018.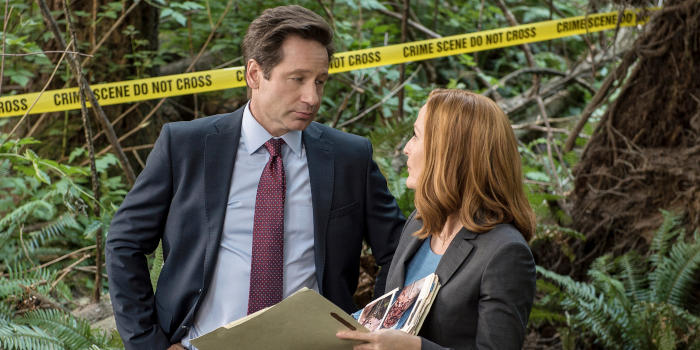 Starring David Duchovny and Gillian Anderson as Federal Bureau of Investigation (FBI) special agents Fox Mulder and Dana Scully, the series revolves around the iconic pair's investigations into the X-Files: unsolved cases involving paranormal phenomena. While Mulder believes in said phenomena, Scully is a sceptic, making for a fun dynamic as they look for opposing explanations.
This show is truly legendary and one of the finest to have aired in the last few decades. The varying phenomena it features – whether supernatural, extra-terrestrial or otherwise – ensures every episode is unique and enthralling.
9. How I Met Your Mother
Watch on: Netflix | Hulu | Amazon Prime | Disney+
How I Met Your Mother – often abbreviated to HIMYM – is a sitcom created by Craig Thomas and Carter Bays for CBS. Comprising of nine seasons and an ample 208 episodes, it aired between 2005 and 2014.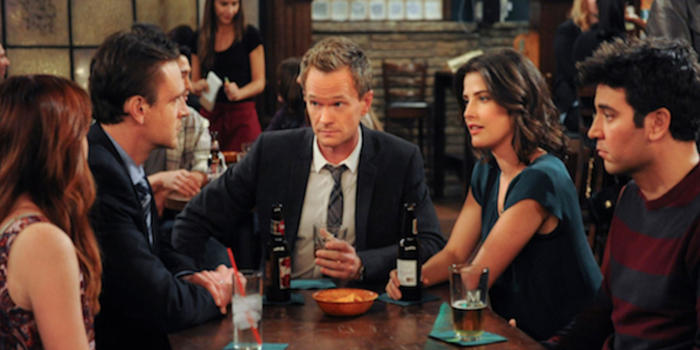 Starring an all-star cast of Josh Radnor, Jason Segel, Cobie Smulders, Neil Patrick Harris and Alyson Hannigan, the show follows Radnor's Ted Mosby and his group of friends in New York City. In the year 2030, as a framing device, Ted recounts the events to his son, Luke, which led him to meet their mother – which is what the entire show builds up to.
With a unique structure, brilliant humor, interesting characters and some great dramatic moments, How I Met Your Mother is a fine show held together by wonderful performances from its core cast. For the most part, it's easy and comforting viewing.
10. The Sopranos
Watch on: Hulu | Amazon Prime
Viewed by many as the greatest show in television history, The Sopranos is a crime drama series created by David Chase. Airing on HBO, the show ran for six seasons, made up of 86 episodes, from 1999 until 2007.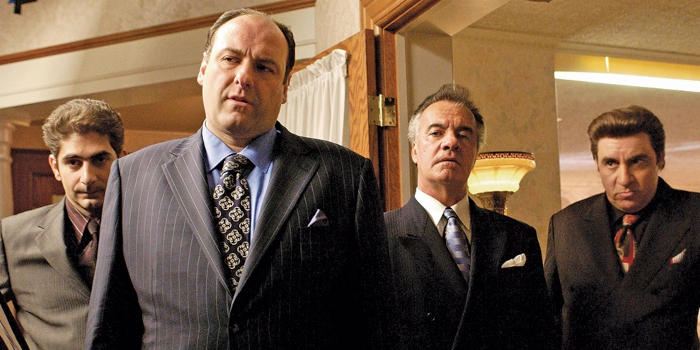 Starring the late, great James Gandolfini as Tony Soprano, it follows Gandolfini's character – a New Jersey-based Italian-American mobster – as he tries, with great difficulty, to balance his role as the leader of a criminal organization with his role as a family man.
The Sopranos was genuinely ground-breaking in the way it pioneered cinematic TV , with absolutely fantastic writing, acting and directing. The way it portrays crime, family, gender roles and mental illness, amongst other issues, is powerful – and all too real in some instances. It really is a magnificent feat of television.
Well, you've reached the bottom of the list! Now, why not treat yourself to some more awesome content, in the form of our list of every Marvel movie on Disney+ or our suggestions for the best gifts to buy for horror movie fans?