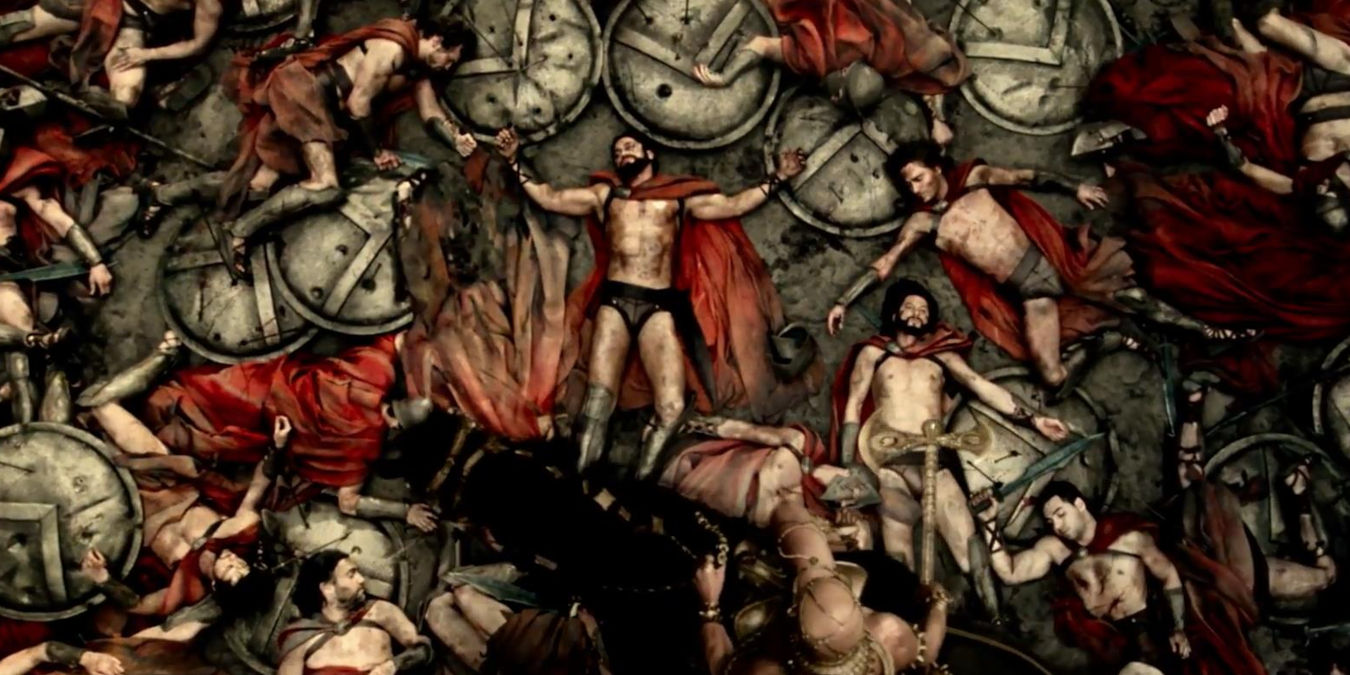 Zack Snyder is a respected director, producer, screenwriter and cinematographer. He's become synonymous with fantasy, horror and action, and is known for his excessive use of slow-motion, storyboards and long single-shot action scenes – but you might be surprised to learn he's actually only directed 10 movies!
The critical reception of Snyder's movies has ranged from universal panning to widespread acclaim, which makes his directorial filmography interesting to say the least.
In this piece, we'll be taking you through all of Snyder's movies, ranking them from worst to best.
While you're here, do check out our list of the best John Carpenter movies.
10. Sucker Punch (2011)
Watch on: Amazon Prime (rental/purchase) | YouTube (rental/purchase)
Sucker Punch is a fantasy action movie starring a badass ensemble cast of largely female actors, including Emily Browning, Abbie Cornish, Jena Malone and Vanessa Hudgens.
It mainly follows "Babydoll" – a young woman committed to a mental institution. While collecting items she needs to escape, she finds herself in a number of different fantasy worlds where she and her fellow inmates are strong, hardened warriors.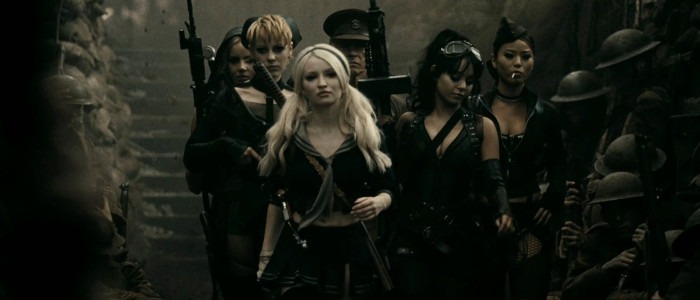 As is the case with most Zack Snyder movies, this looks great and is a technical triumph, but its story and characters are very thin and weak, and it's distinctly lacking in any thrilling moments.
9. Batman V Superman: Dawn Of Justice (2016)
Watch on: Netflix | Amazon Prime (rental/purchase) | NOW | YouTube (rental/purchase)
Batman v Superman: Dawn of Justice sees Jesse Eisenberg's criminal mastermind Lex Luthor manipulating Batman into a pre-emptive battle with Superman, who Luthor is – as ever – obsessed with. Ultimately, joined by Wonder Woman, the heroes fight on the same side against Doomsday, Luthor's monstrous creation.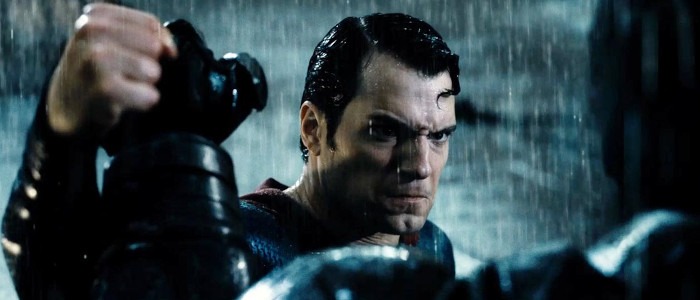 This movie was a huge disappointment. A potentially great story gets smothered by grim-looking action scenes. It feels incoherent and disjointed – and it totally lacks the usual humor associated with the superhero genre. Seeing Batman and Superman facing off in live-action is cool, but it could've been so much better.
8. Justice League (2017)
Watch on: Netflix | Amazon Prime (rental/purchase) | YouTube (rental/purchase)
Another massive disappointment, Justice League is a superhero movie that sees Batman and Wonder Woman form a team with the Flash, Aquaman and Cyborg, in order to save the world from the catastrophic threat of Steppenwolf and his army of Parademons.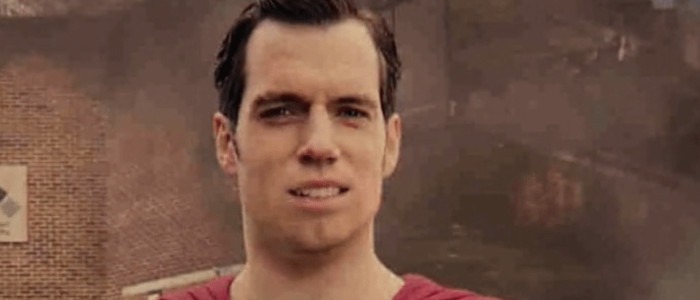 This is a terrible movie that really didn't meet expectations – although Zack Snyder can't take all the blame for it. Following the tragic death of Snyder's daughter, he stepped down from the project and Joss Whedon took over post-production. The movie became a jumbled mess, with endless reshoots making it even worse. Henry Cavill had to have a mustache removed using CGI – and just look at Superman's top lip as a result!
7. Legend Of The Guardians: The Owls Of Ga'Hoole (2010)
Watch on: Netflix | Amazon Prime (rental/purchase) | YouTube (rental/purchase)
A computer-animated adventure, Legend of the Guardians: The Owls of Ga'Hoole features a young barn owl that is kidnapped by an evil owl army. He must escape with new-found friends and seek the legendary Guardians to put a stop to the menace.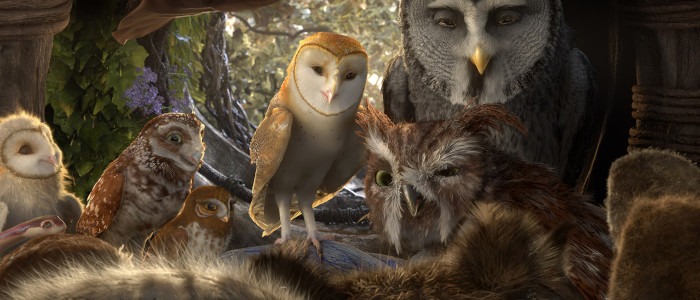 With its dark tone and brilliant visuals, Legend of the Guardians: The Owls of Ga'Hoole is an aesthetic treat. However, it could be a little too violent for some children and the story isn't all that great. The best we can say about it is that it's 'likeable', and the cast perform their voice roles very well.
6. Man Of Steel (2013)
Watch on: Netflix | Amazon Prime (rental/purchase) | YouTube (rental/purchase)
Man of Steel is the origin of the Superman story. Clark Kent finds out he is a superpowered alien from the planet Krypton. He assumes the role of Earth's protector – the titular Man of Steel – making the decision to oppose his fellow Kryptonian General Zod and prevent him from destroying humanity.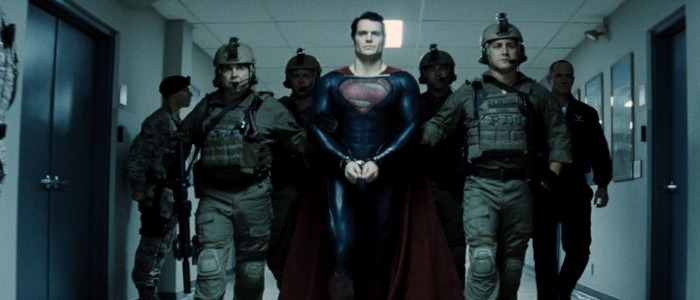 The movie looks great and established a worthwhile live-action Superman for a new generation. However, it's poorly paced and takes itself a little too seriously. That being said, Cavill and Shannon are great and the action scenes are stunning.
5. 300 (2007)
Watch on: Netflix | Amazon Prime (rental/purchase) | NOW | YouTube (rental/purchase)
300 is a sort-of-historical action movie based on Frank Miller's 1998 comic series. It's about King Leonidas and his army of 300 Spartans, as they head into battle against the Persian "God-King" Xerxes and his 300,000 strong invading army of soldiers.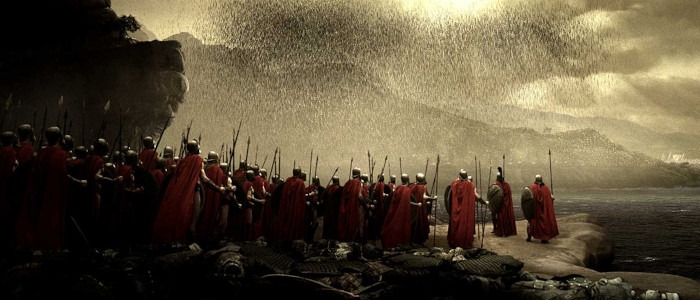 This is an utterly gorgeous movie that's teeming with violence and gore, with some of the best action sequences imaginable in a historical epic. Butler is fantastic as Leonidas and the movie boasts some of the most quotable lines in recent cinematic history.
4. Watchmen (2009)
Watch on: Netflix | Amazon Prime (rental/purchase) | YouTube (purchase)
Watchmen is a superhero movie based on the 1986-1987 DC Comics limited series. Set in an alternate 1985, at the height of the Cold War between the United States and the Soviet Union, a group of mostly retired superheroes investigates the murder of one of their own, before uncovering an elaborate and deadly conspiracy.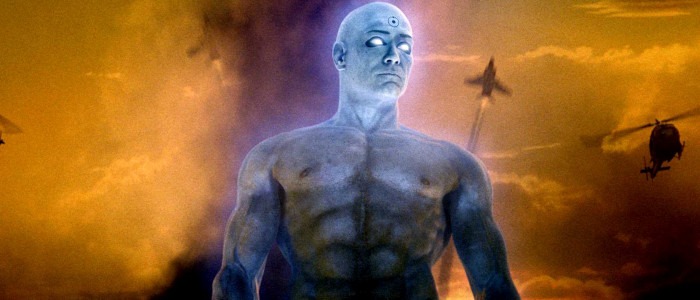 One of the most underrated superhero movies ever made, Watchmen is gritty, stylish, visceral, heartfelt and aesthetically stunning. It's incredibly faithful to the source material, which does mean it might be a little complex for those unfamiliar with the story.
3. Army Of The Dead (2021)
Watch on: Netflix
The most recent offering from Snyder, Army of the Dead is about a group of mercenaries who plan to carry out a Las Vegas casino heist in the midst of a zombie apocalypse.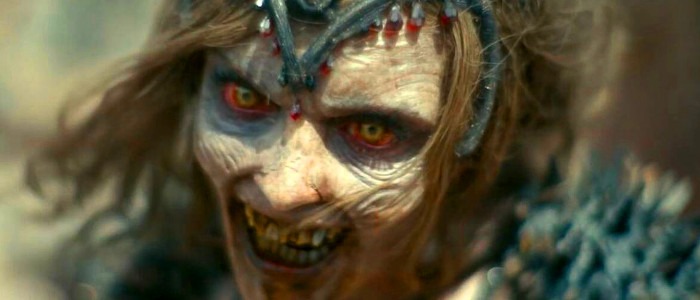 This movie is very ambitious and over-the-top, but it absolutely works! It's intelligent, sharp, funny and gory – and the action sequences are fantastic. Bautista is particularly good in it (although most of the other characters are rather forgettable). That being said, it is, perhaps, a little too long.
2. Zack Snyder's Justice League (2021)
Watch on: NOW | YouTube (purchase)
Zack Snyder's Justice League is the director's cut of the 2017 superhero movie Justice League, as Snyder originally intended (before Joss Whedon's meddling). It stars the same cast as the 2017 version, with the addition of the likes of Ray Porter as Darkseid.
It sees the titular team brought together by Batman and Wonder Woman, as they attempt to save the world from the catastrophic threat of the aforementioned Darkseid, Steppenwolf and their army of Parademons.
This is a much better movie than the one initially released in cinemas. Yes, it's exceptionally long, but it's pretty darn spectacular. It's got heart, humor and genuinely epic action – and the mere inclusion of Darkseid makes it so much more appealing to comic book fans than Whedon's version.
1. Dawn Of The Dead (2004)
Watch on: Netflix | Amazon Prime (rental/purchase) | YouTube (rental/purchase)
A remake of George A. Romero's 1978 movie of the same name, this action-horror is the first movie Zack Snyder ever directed – and it remains his finest.
The movie follows a group of survivors in Milwaukee, as they take refuge in an upscale suburban shopping mall immediately after a zombie apocalypse breaks out.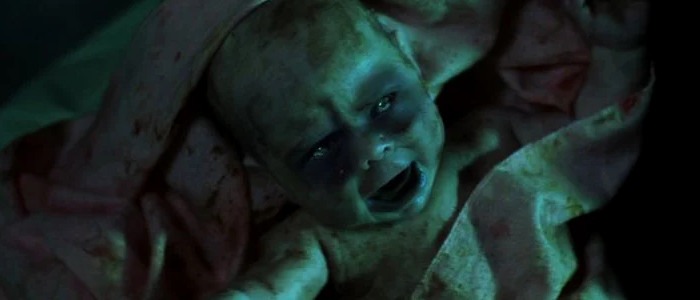 One of the most stylish zombie movies ever made, Dawn of the Dead is incredibly violent and bloody, as well as a worthwhile and respectful remake of Romero's classic. The special effects are great, the action is high-octane and the fast-moving zombies were very popular at the time. Its only real weakness is that a few characters are either underdeveloped or incredibly annoying (or both).
Now that you're finished here, please check out our lists of the best Steven Spielberg movies and the best Ivan Reitman movies.