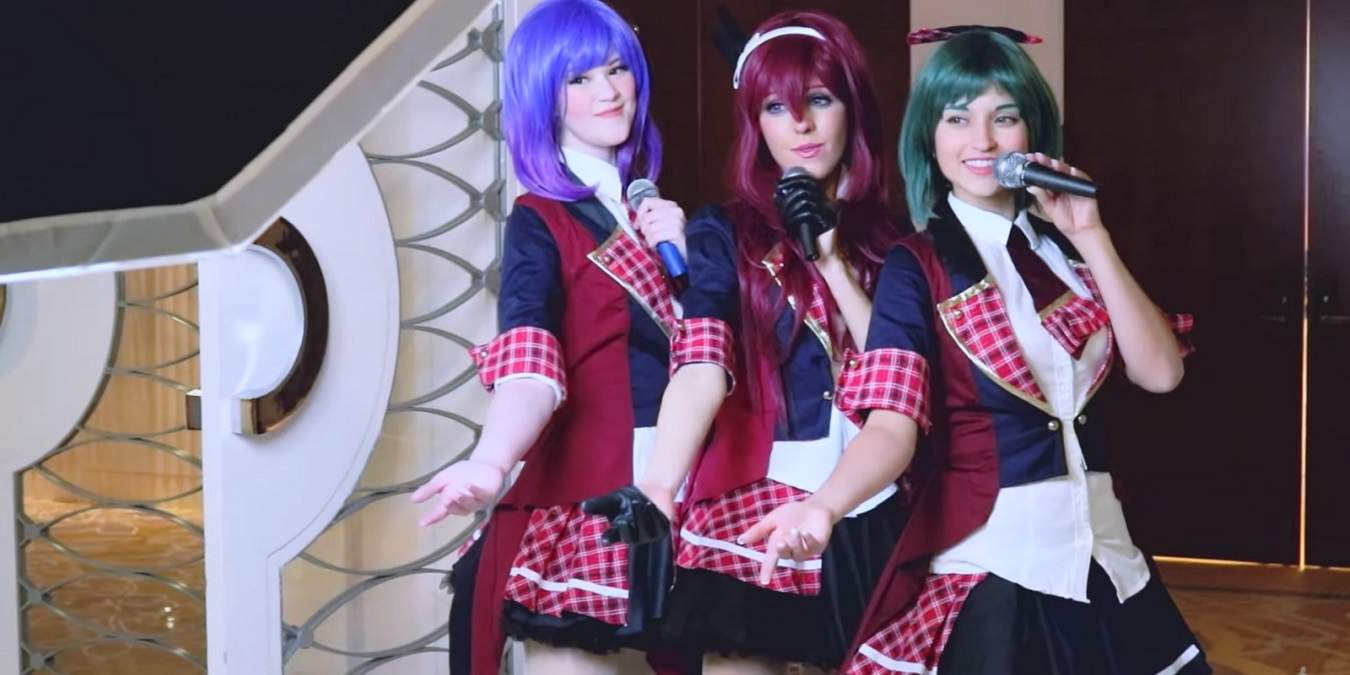 Want to truly embody your character at the next Comic-Con or another of the thousands of cosplay-friendly conventions out there? Get inspiration along with tips and tricks from the best YouTube cosplay channels. These people know what it means to go all in and somehow go from looking like everyday people to characters you only see in movies, shows, video games, and comic books.
While you're here, check out some of the best sites to read comics.
1. Kleiner Pixel
Love anime? Then you have to watch Kleiner Pixel's channel. While she usually focuses on anime characters, her makeup tutorials are ideal for helping you transform into any character. Her eye transformations are honestly kind of freaky! Though, one of the most impressive videos on the channel is her Attack on Titan transformation into Ymir Titan.
It's not about just putting on a wig and a little makeup. Also, if you want to find the best contact lenses to complete your costume, check out her growing list of reviews.
2. Square One Cosplay
Square One Cosplay offers one of the best family-friendly cosplay YouTube channels. It's made up of four cosplay YouTubers out to remind people of the sheer joy and fun in becoming your favorite character. They focus mainly on anime series, games and manga, such as Doki Doki Literature Club, Danganronpa, and Genshin Impact.
This channel isn't about tutorials, but instead the actual art of cosplay. Dive into their adventures, including true crime, such as Grandma Serial Killer.
If you like your cosplay with a side-dish of humor, this is the channel for you.
3. Lightning Cosplay
Lightning Cosplay focuses mainly on video game cosplay, such as The Witcher 3 and Darksiders III. What's great about their channel is they not only showcase the finished products, but take you through tutorials on how to create masks, armor, weapons and even accessories, such as banners.
The complete transformations, such as K/DA Cosplay: Making Of really showcase this group's skills.
Lightning Cosplay is actually a company as well that designs custom costumes and accessories. They have a line of cosplay books to help you get started.
4. KamuiCosplay
One of the best YouTube cosplay channels for costume planning and design is KamuiCosplay. The series of crafting tutorials helps take your accessories, such as shields and swords, from just okay to believable. The channel is just two people, Svetlana & Benjamin Schwarz, out to help other cosplayers.
The dedication to creating the perfect character sets this channel apart. For instance, at one point Svetlana spent a year and half making her Demonic Brigitte costume!
Plus, it's also fun watching their cute dog make appearances, which happens in many of their videos.
5. Jbunzie
Jbunzie is one of the most enjoyable cosplay YouTube channels. Most of her tutorials revolve around makeup, including some non-cosplay makeup tutorials. However, watching her transform into a wide variety of characters, both real and fictional, is definitely inspiring when you're trying to complete your own character transformations.
For anyone wanting to transform into celebrities, such as Emma Watson or Ariana Grande, this channel has you covered. Her Audrey Hepburn tutorial is one of her best celebrity transformations.
While she's not quite as much of a traditional cosplayer as others on this list, master her makeup techniques and you can cosplay almost anyone.
6. Kinpatsu Cosplay
Need help with wigs, claws, weapons, or clothing? Turn to Kinpatsu Cosplay. While there are a few makeup tutorials, most of the channel is dedicated to helping you create foam weapons, tails, ears, wigs, and boot covers. Tutorials are rather short, making it easy to learn new skills quickly. Unlike some YouTubers, she doesn't drone on and on too, which is refreshing.
One thing you don't see often on cosplay YouTube channels are tail tutorials, like this KDA Ahri Crystal Tail tutorial.
Overall, it's a great channel for mastering prop design techniques. This is especially true for weapons and armor. You can also purchase patterns from Kinpatsu Cosplay directly.
7. MangoSirene
While MangoSirene doesn't have as many subscribers as some of the other channels on this list, it's still an invaluable resource for cosplayers. Not only are there tutorials for creating patterns, prepping wigs, and costume supply recommendations, but there's an entire series about getting into cosplay.
For instance, there's a video specifically on how to start cosplaying. This is perfect for beginners.
Whether you're new to cosplay or just looking for tips, this is a great starting point.
All the anime cosplay got you itching to watch your favorite series? Check out some of the best anime on Netflix and some of the best sites to watch anime. Or, get inspiration from a few video game movies.