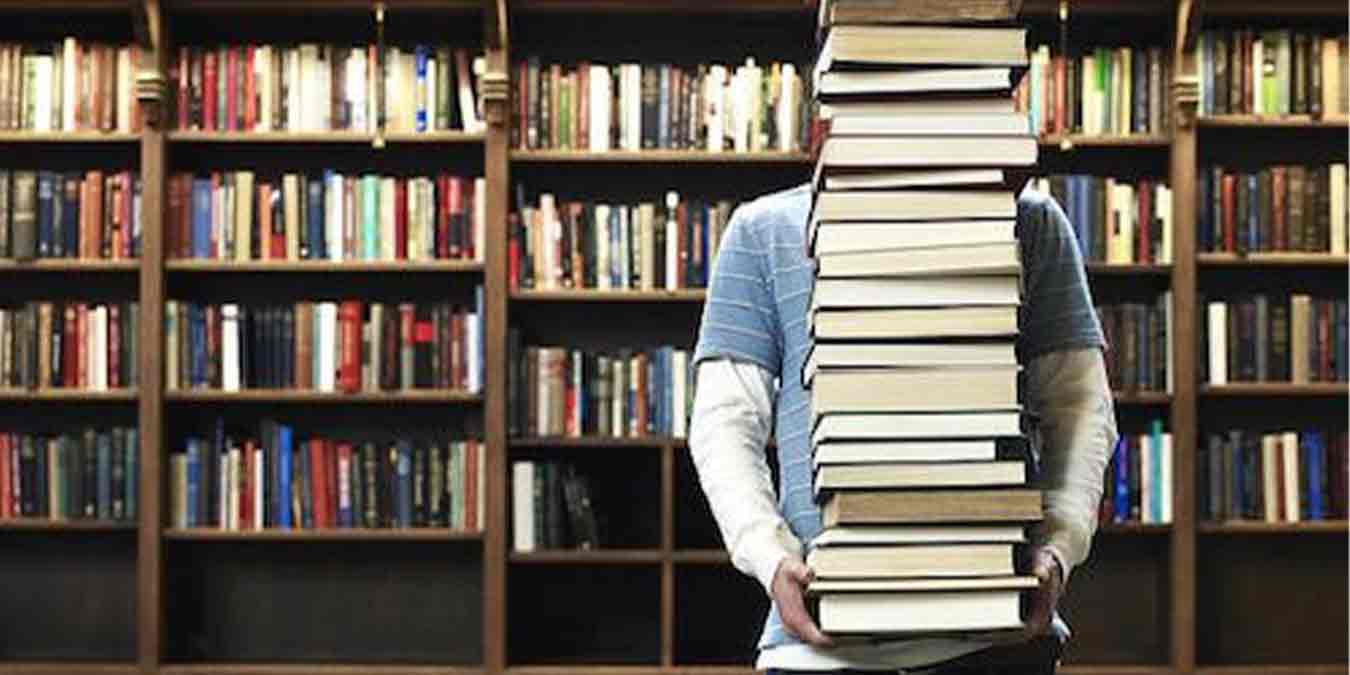 Every bibliophile knows that despite all attempts, they will never finish their "To-Read" lists. So the prospect of wasting your time on a bad book can be so daunting. That's why Booktube is such a wonderful place for readers. It's through these fellow book-loving vloggers that readers can get tips, hear reviews, and gather recommendations for what they should prioritize as their next read. And YouTube hosts booktubers from all walks of life, from the Classical Romantic to the Fantasy Goblin, So whether you're need to jumpstart your journey into Booktube, or you're just looking to expand your list of review channels, here are some of the best YouTube channels for book reviews.
And when it comes time to buy those books, you can buy them cheaply from one of these websites.
1. A Book Olive
Whatever your preference of literature, Olive probably has you covered.
She reads primarily adult fiction and non-fiction and in addition to reviews, also does author spotlights, Book vs. Movie deep dives, discussions, as well as spotlights on other booktubers so even if Olive ends up not being your cup of tea, she may be able to point you towards someone more suited to your tastes.
2. Jesse the Reader
Jesse George has appropriately given themself the title of Book Warrior.
Jesse doesn't just read the books, they also deliver high quality content with bombastic high energy. Jesse's reviews don't tend to center around just one book, but rather around a specific theme in which Jesse then reviews multiple books on their merits regarding that specific theme. In addition to book reviews, Jesse's channel also hosts a writing vlog, a Manga book club, an eclectic series called Bookstorm, and also is one-third of another channel, the online book club known as Booksplosion.
3. LaRosa Reads
Denise LaRosa isn't just a booktuber, she's also the director of diversity, equity, and inclusion at a local school in her hometown of Pittsburgh, and a mother of two. She aims to create a fun and inspiring space for readers from all walks of life.
LaRosa reads adult fiction (primarily historical fiction and romance) as well as some non-fiction. She posts monthly updates about all the books she read that month and how she felt about them as well as all the books she plans to read in the month ahead. She also will make videos about book hauls she made, books she predicts will be five star reads, and vlogs of her visiting different bookstores and libraries.
4. Daniel Greene
Daniel Greene AKA the Fantasy News Goblin is perhaps one of the most trusted booktubers, not just because of his reviews but because of his weekly aggregated news show about everything going on in the realm of fantasy pop culture.
If you hadn't guessed it already by his moniker, Daniel Greene reads primarily fantasy, along with science fiction and manga. In addition to book reviews and his weekly news show, his channel also contains skits, deep discussions and debates, book summarizations for large fantasy epics like Wheel of Time, and read-a-longs. Pretty much anything within the fantasy and sci-fi genre you can think of, Daniel has probably covered it in some way.
5. Merphy Napier
Merphy is another big fantasy booktuber but unlike Daniel Greene she has a larger bend toward romance, classics, and manga.
Merphy typically likes to do her book reviews in pairs, meaning she will either pair two books and review them together, or she will bring a guest on and her and her guest will review the book together. When she isn't reviewing books, Merphy's channel also includes videos making official rankings, and deep discussions into fantasy worlds, favorite magic systems, best and worst fantasy adaptations. Also, similarly to Olive, Merphy has a video teaching readers how they can seek out Booktubers that fit their specific tastes.
6. Jack Edwards
YouTube's resident librarian Jack Edwards is a booktuber that doesn't have a specific genre, instead he pulls book recommendations from all over pop culture.
He has videos on reading banned books, reading books recommended by the cast of the show Euphoria, reading every story referenced in Taylor Swift's Folklore album, and reading every book in his Air BnB. Because the majority of Jack's videos are like this, it's a great place to get book recommendations and his reviews of those books can steer you towards the ones that may be better suited for your own bookish interests.
7. Harpies in the Trees
For all of you who love white-knuckling your books, Mers from Harpies in the Trees has such sights to show you.
Horror can be especially tricky for readers, due mostly to subject matter and potential trigger warnings, and Mers's channel is the perfect blending of a macabre environment that seethes a gothic horror aesthetic while also being a welcoming and inviting space so you can find the book that is just your perfect amount of spooky-scary. When not posting reviews she also has videos ranking movie monsters, doing unboxings for the Abominable Book Club, and skits.
Want some more book recommendations, check out these books that would make great video games