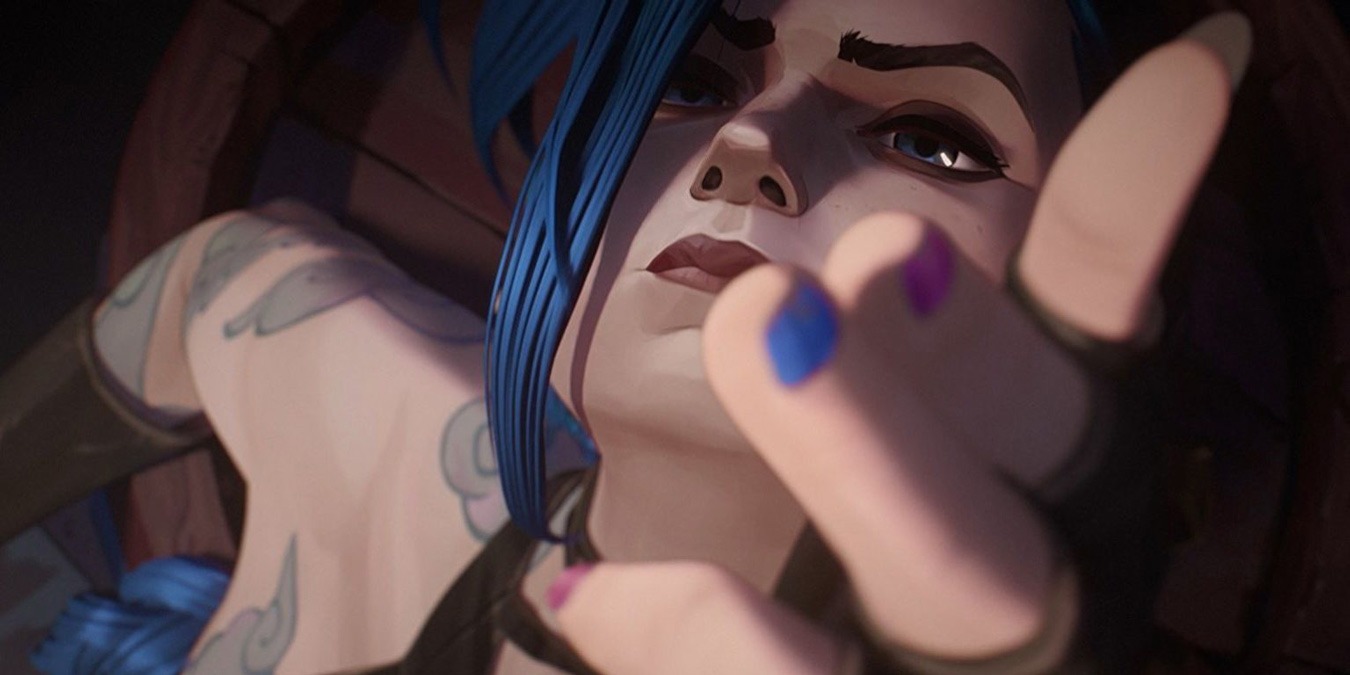 We're all too used to seeing poor movie adaptations of video games. The likes of Resident Evil, Street Fighter, Mortal Kombat, Monster Hunter and Tomb Raider are just some of the games to have received underwhelming adaptations, but television shows based on video games are now just as popular (and, frankly, much better).
In fact, Netflix has almost singlehandedly revamped the very concept of video game adaptations with a number of great series based on them.
In this article, we'll be taking you through some of the best TV shows based on video games, as well as linking to where you can watch them online.
While you're here, please check out our piece on why Free Guy may have been the best PG-13 movie of 2021.
1. Castlevania (2017-2021)
Watch on: Netflix
Castlevania is an animated dark fantasy series based on Konami's long-running gothic horror video game franchise of the same name (the franchise has been going since 1986!).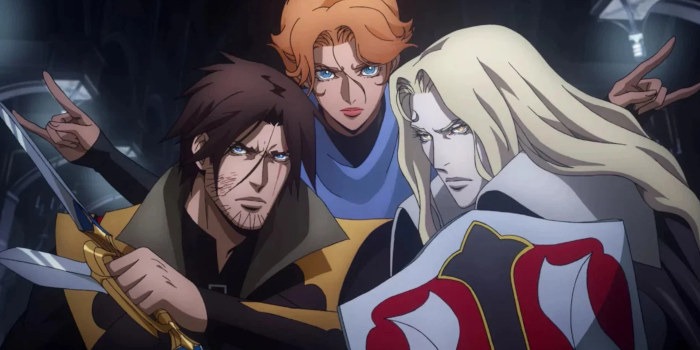 It's about an outcast monster hunter named Trevor Belmont who, aided by the magician Sypha Belnades and Dracula's dhampir son Alucard, takes up arms against Dracula's forces, when the infamous Count declares war on the people of Wallachia.
This is a gorgeous and action-packed show that ran for four seasons, totaling 32 episodes. The series did well enough that a new Castlevania series, following Trevor's descendant Richter Belmont, is already in the works.
2. Arcane: League Of Legends (2021-Present)
Watch on: Netflix
Arcane: League of Legends – or simply Arcane – is an animated action-adventure series based on Riot Games' video game League of Legends. But the show is so self-contained and well made that you really don't need to know anything about the game to get pulled into its seedy steampunkish world.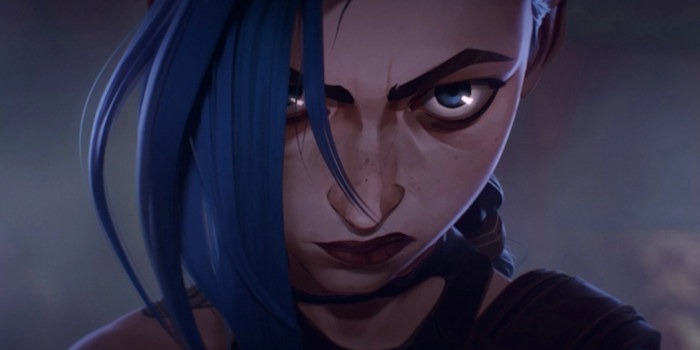 It's about a pair of sisters – Vi and Jinx – who find themselves on opposing sides of a class divide and escalating unrest between the rich, utopian city of Piltover and the oppressed undercity of Zaun.
This is an incredible show with an amazing mix of 2D and 3D animation, as well as an intriguing and emotional story. With a single season of nine episodes released so far, there's more to come beyond 2022.
3. Resident Evil: Infinite Darkness (2021)
Watch on: Netflix
Resident Evil: Infinite Darkness is a CGI action-horror show based on Capcom's hugely popular videogame series. Beyond the video games, Resident Evil has already spawned movies, novels, comics, merchandise and even plays.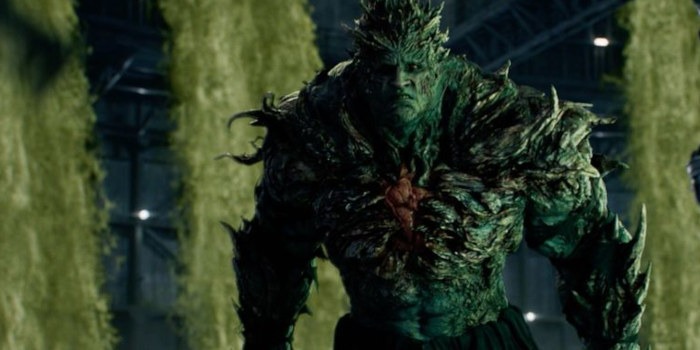 Set between the events of Resident Evil 4 and Resident Evil 5, it follows Leon Kennedy as he's ordered to investigate a hacking incident at the White House, where he encounters zombies and requires help from series red-jacketed favourite Claire Redfield.
This series is definitely on the – shall we say – trashy side, but it's great for Resident Evil fans and anyone with a taste for shlock. The animation is cool and there's plenty to appease those who lean into the action side of horror – and Leon and Claire are great together. There are only four episodes, so you can binge it in an evening!
4. Carmen Sandiego (2019-2021)
Watch on: Netflix
Carmen Sandiego is an animated action-adventure series, based on Broderbund's media and video game franchise of the same name. The series has some educational elements that really make it stand out from the others on this list.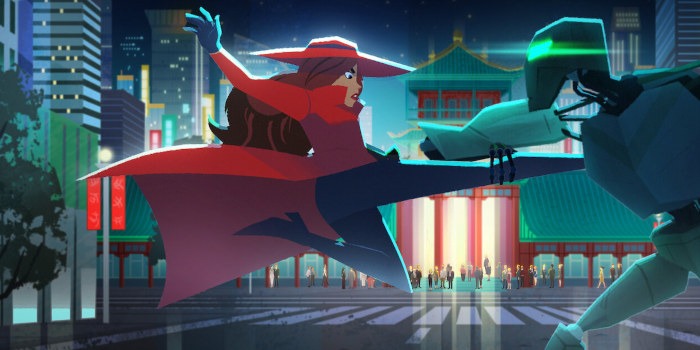 Told from the titular thief's own perspective and serving as her origin story, it's the fourth (and arguably the best) television show based on the franchise. It follows Carmen around the world as she attempts to dissolve V.I.L.E. (a school for thieves) and donate their stolen funds to humanitarian causes.
With vivid animation and awesome action, this show is superb. It's incredibly creative and has some truly compelling characters – not least Carmen herself. There are four seasons comprising 32 episodes.
5. Dragon's Dogma (2020)
Watch on: Netflix
Based on Capcom's hack and slash action role-playing video game of the same name, Dragon's Dogma is a dark fantasy anime series.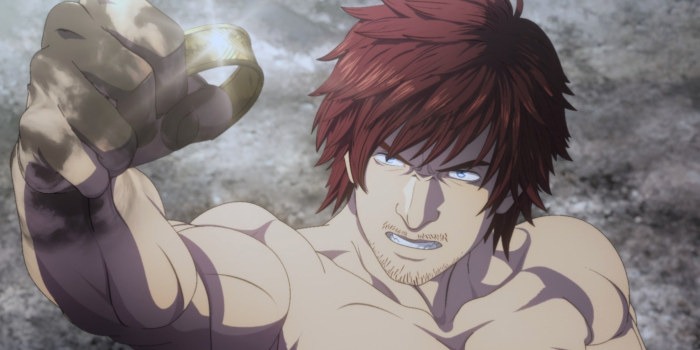 It's about a father-to-be named Ethan, who leaves his wife behind (along with an orphan called Louis) and sets out on a mission to the Tainted Mountain in order to vanquish the Dragon that took his heart. However, with every demon he battles on the way, he loses a little bit more of his humanity.
There's only been one season with seven episodes to date, with no confirmation of more to come, but it would be great to see more of this show. It looks great and there's plenty of room for growth and further character development.
6. Dota: Dragon's Blood (2021-Present)
Watch on: Netflix
An animated epic fantasy series, Dota: Dragon's Blood is based on Dota 2 – a video game developed and published by Valve (which, in turn, was a sequel to Defense of the Ancients – a community-created mod for Warcraft III: Reign of Chaos).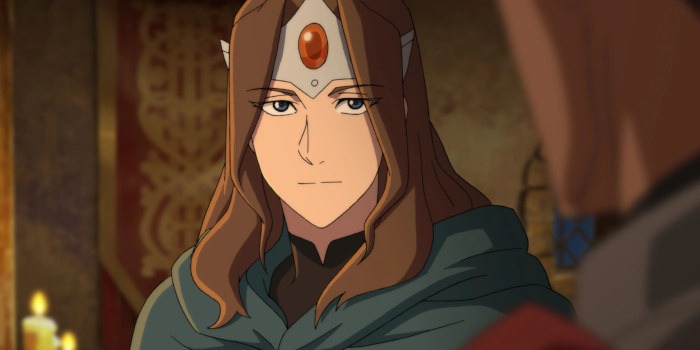 It's all about Davion, a Dragon Knight who hunts and slays dragons to make the world a safer place – and a man who is merged with the soul of an elder dragon himself. Davion sets off on a journey to stop the demon Terrorblade, who wants to kill all dragons and collect their souls.
There have been two seasons totaling 16 episodes to date, but the series is still airing. It's a visually pretty and enthralling show, but it could definitely do a better job of making it easy for people who aren't fans of the game to understand what's going on (*cough* like the mostly superior Arcane *cough cough*).
Before you go, take a look at our piece on whether Mortal Kombat (2021) is better than Mortal Kombat (1995). Or, if you're looking for some general video game movie advice, read our piece on the ones you should and shouldn't watch.