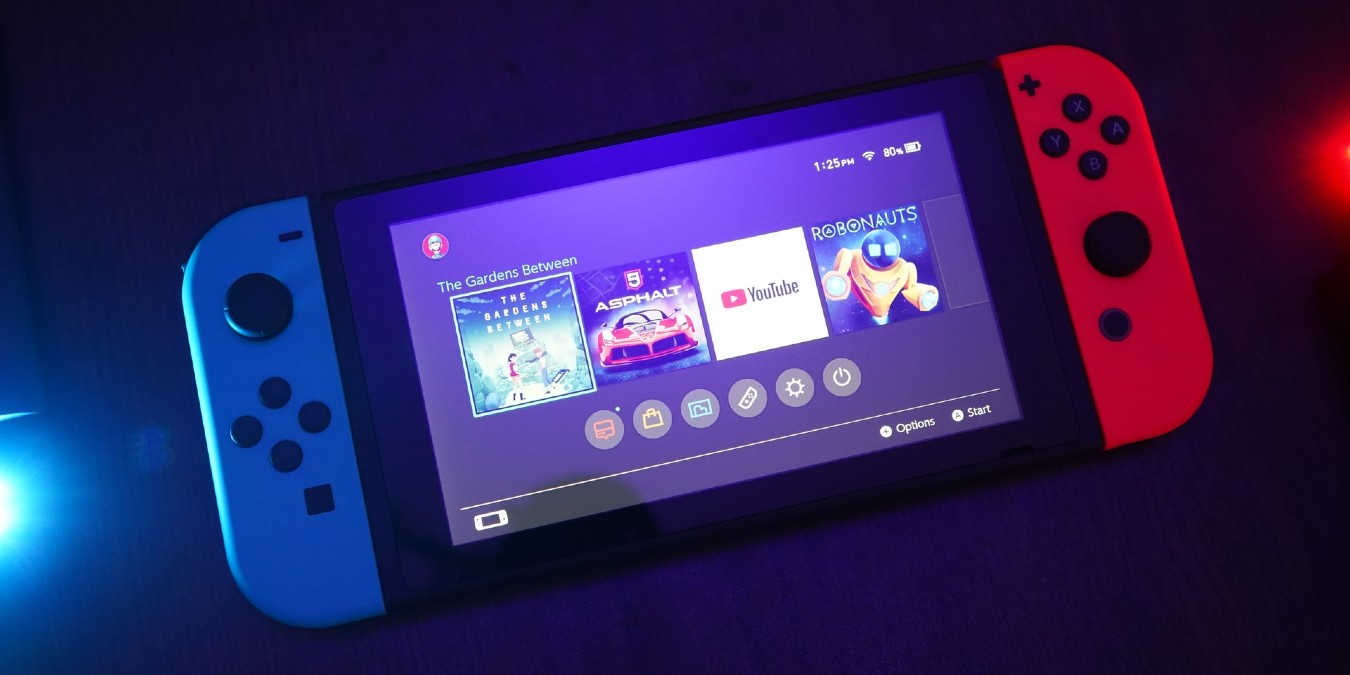 As unique and ingenious as Joy-Cons are for the Nintendo Switch, let's face it: they're also tiny for people whose hands are a bit bigger than a gnome's.
Thankfully, plenty of third-party options are out there, many of which improve on the Joy-Cons in one way or another. This list will include a few of the most popular third-party options but also a few hidden gems. Expect to see names like 8Bitdo, PowerA and Hori appear and also a few names you may not be familiar with… yet.
Smash Bros. is the king of fighting games, obviously, but if you're curious about what else is out there then check out our list of the best platform fighting games.
1. PDP Faceoff Deluxe+ Audio Wired Controller
The first of our prestigious PDP controllers on this list, the Faceoff Deluxe+ is an excellent piece of kit (if you can handle the wires). One of the big perks here is, as the title suggests, the ability to plug headphones straight into the controller.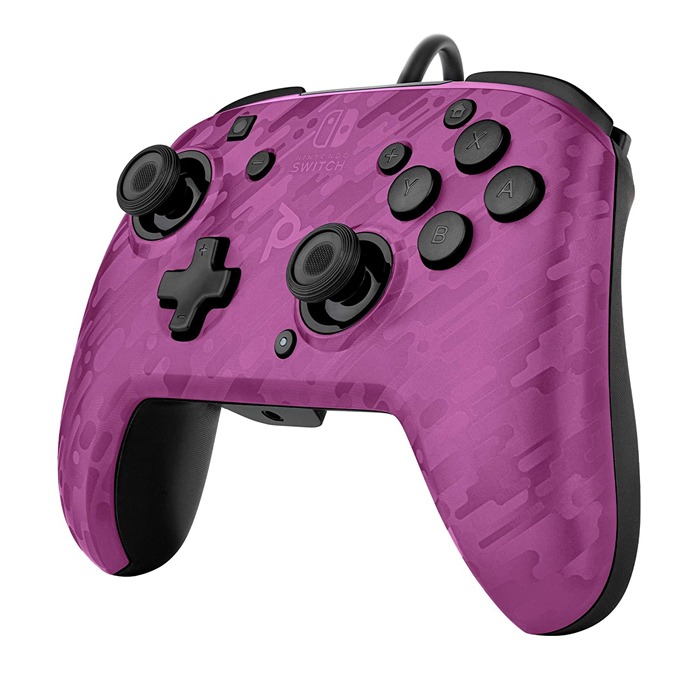 Given it's wired and it doesn't have rumble, you could question what makes it so good, and the first thing that pops into our minds here is the price. At $25, this is very much a budget controller, but its actual feel in your hands, reprogrammable buttons and satisfying springiness of the triggers make it worth of consideration.
We love the color choices too, with lots of subtle camo variants including black, purple and red, as well as officially licensed Mario and Zelda variants.
2. 8Bitdo Sn30 Pro+
8Bitdo has built quite a reputation as a company that makes some of the best third-party controllers, especially for Nintendo Switch. Models like the SN30 2.4G or M30 2.4G and all of its 2.4G options have helped it solidify said reputation based on quality, reliability and customization. The Sn30 Pro+ is no exception and is a true competitor to the Nintendo Switch Pro controller.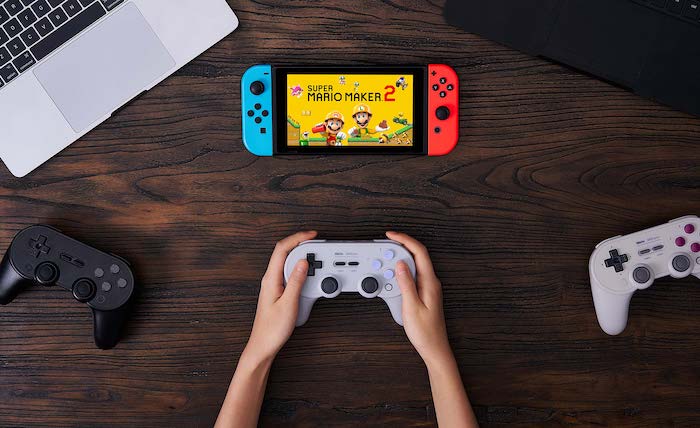 When it comes to customization, 8Bitdo leads the pack with sticks that can be customized for higher precision levels. Equally important is the ability to customize the triggers so they react faster to the touch. That you can remap every button to your liking is just one more reason 8Bitdo is a go-to for gamers, and the fact that you can remap every button from your phone is a hell of a bonus.
Add to that six-axis motion control and you end up with an excellent and highly customizable controller.
3. Hori Split Pad Pro
One of the most recognizable Joy-Con alternatives, the Hori Split Pad Pro is fantastic to use. Officially licensed by Nintendo, one of the benefits is the addition of a larger grip which makes holding the Switch more comfortable during longer gameplay sessions.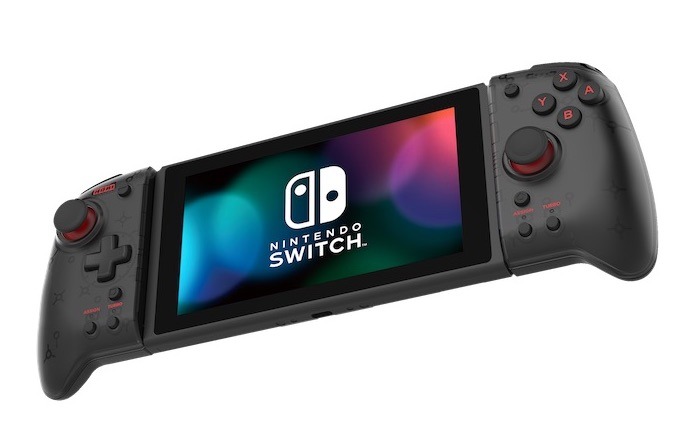 Best of all, don't let the controller size worry you as the Switch remains dock-friendly. That's a huge bonus for anyone who has been eyeing Hori controllers but was potentially worried they would not fit into the dock while still attached.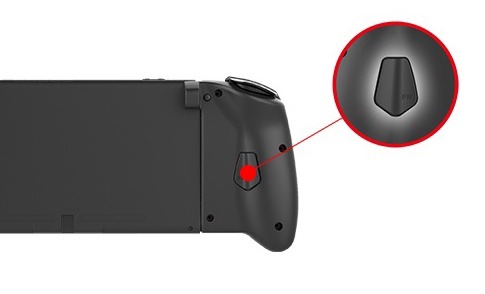 Rear buttons on the back of both the left and right controllers add to gameplay as they can be assigned any function you want.
It's important to note that the Hori controllers do not come with either rumble or motion control.
4. BestFire Joy-Con Controller
If you are on the hunt for a Switch controller that reads amiibo, the BestFire Joy-Con controller can do exactly that. There is no setup required, just attach to the Switch and go. Like the Joy-Con, the BestFire can be used up to ten meters away from the Switch which means full motion control and rumble support.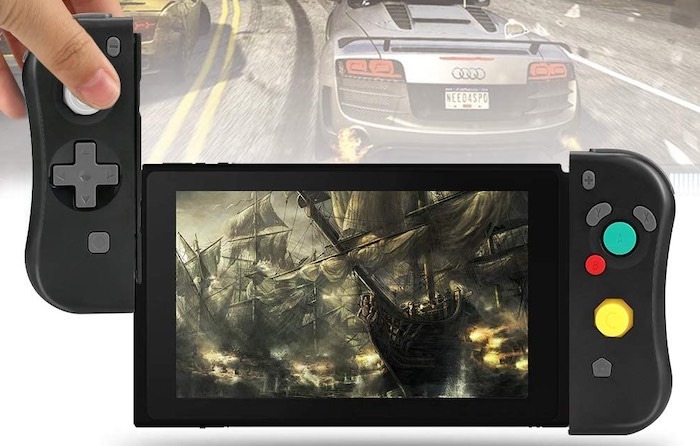 Each unit includes a separate battery enabling around two hours of gameplay which you can recharge via USB. In the event you have not caught on with the picture, the BestFire modeled its button layout after the Gamecube. That makes it an absolute joy to use with Super Smash Bros though the buttons are admittedly slightly less mushy than the OG Gamecube controller.
5. PowerA Wireless GameCube Controller
For anyone who has ever used the Nintendo GameCube controller, the look and layout of the PowerA wireless version should be instantly familiar. PowerA positions this controller as the "preferred way to play Super Smash Bros Ultimate". The button layout is perfect for pulling off the precise attack you need exactly when you need it. Larger shoulder buttons and D-pad improve the original Gamecube controller design as well.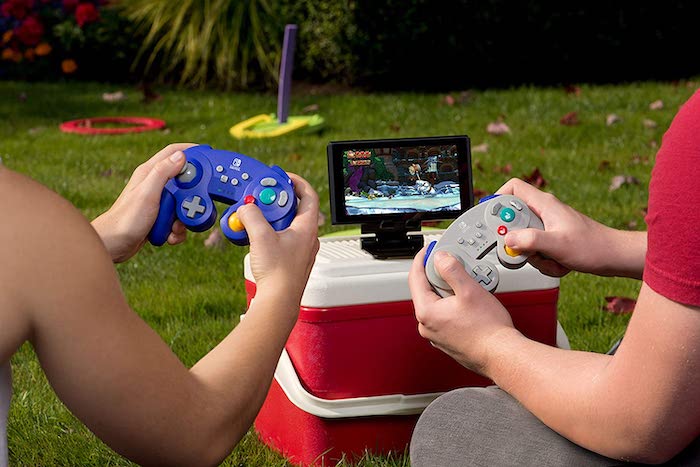 Beyond Smash Bros, built-in motion control works ensure the PowerA controller works across the rest of the Switch library of titles. Courtesy of two AA batteries, the controller should last for around thirty hours before needing new batteries. Bluetooth 5.0 ensures a solid connection with the Switch and thanks to a larger D-pad and left shoulder button, comfort is a major reason to pick up one of these PowerA controllers.
6. ALIENGT Joypad Controller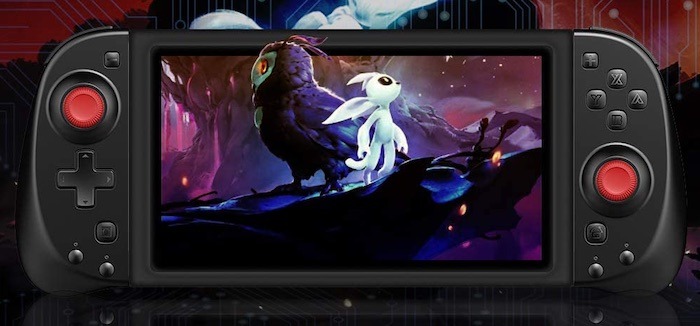 The "M" shaped ALIENGT Joypad controller resemble Joy-Cons when they are attached to a Switch. However, when they are removed and attached to the included grip, they really do resemble an "M". The included grip is an added bonus and ensures that the controller is comfortable to hold for long periods of play.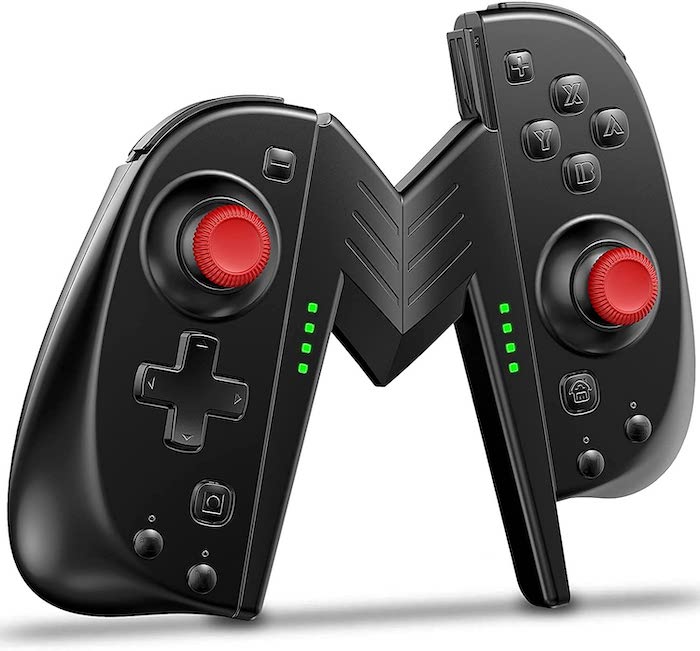 Most notable is a turbo-boost function which is ideal for Mario Odyssey, Mario Kart, Animal Crossing and other similar titles. Essentially, the turbo button has the same effect of pressing a button really quickly if you hold it down. It's a must-have for some of the aforementioned titles.
Like Joy-Cons, the ALIENGT supports TV mode, handheld and tabletop mode for gameplay. The inclusion of dual programmable macro buttons ensures you get additional functionality for your favorite game as this button can act like a shortcut for a special move in a fighting game.
7. 8Bitdo Lite
Another 8Bitdo entry on this list is unsurprising given the quality of its controllers and the 8Bitdo Lite is a great addition to any Switch controller repertoire. Perfect for 2D-style games or any game that doesn't require a joystick, the 8Bitdo Lite is an ideal choice given its small size.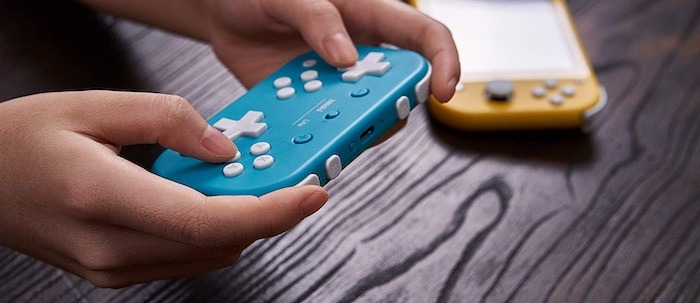 There are no joysticks to be found here, only dual DPADs, the standard X, A, B, Y layout and ZR, ZL, R and L shoulder buttons. The design is minimal, comfortable and so very pocket-friendly.
Upgradeable firmware ensures you will have the latest updates and compatibility. Customizable turbo functionality adds an extra feature over the Joy-Con. This is the perfect throw-in-your-bag-and-go option for Switch and Switch Lite owners.
8. PowerA Enhanced Wireless Controller
A direct competitor to Nintendo's own Pro controller, the PowerA Enhanced Wireless Controller is officially licensed by Nintendo. That means it's as close to the real Pro controller as you can, but for a (sometimes significantly) lower price.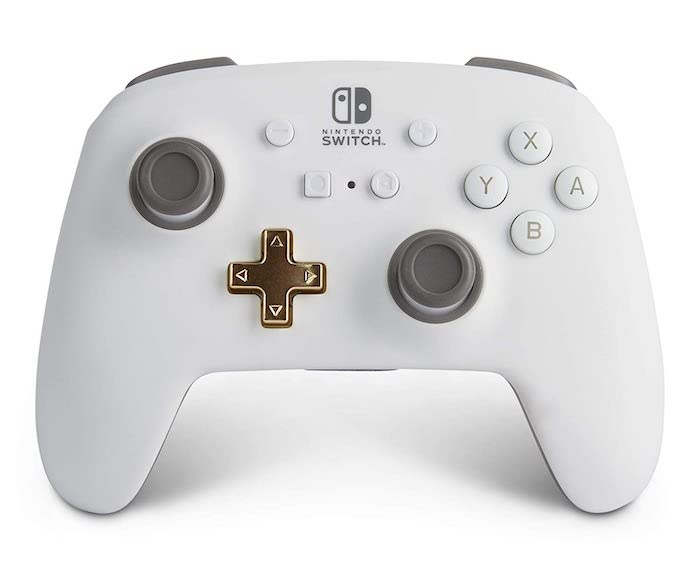 Thanks to its ergonomic design, the PowerA fits comfortably in your hand. That's a good thing as you will be able to play thirty hours straight before having to worry about recharging. Mappable gaming buttons ensure that you can adjust and tweak the controller to your liking, which is a huge plus over the official Pro option.
9. PDP Gaming Small Wireless Controller
Like the 8Bitdo Lite, the PDP gaming small wireless controller is all about on-the-go gaming. In the case of the PDP, portability includes dual joysticks which go beyond the 8Bitdo so you can play 2D titles and more. Forty-hour battery life ensures that portability doesn't come at a cost so you can definitely do a weekend getaway without bringing a charger.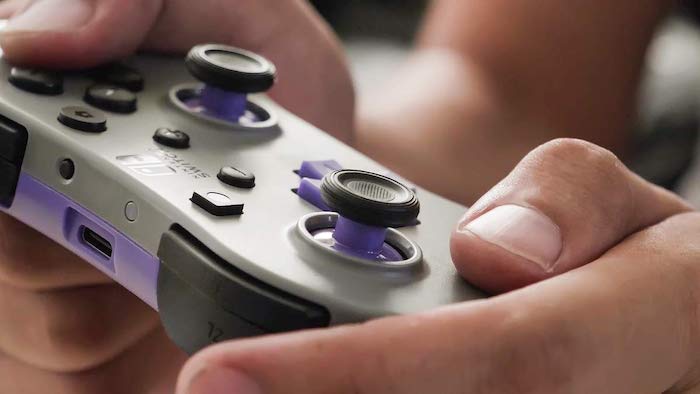 Even with its diminutive size, the PDP offers an industry standard thirty-foot Bluetooth range. That ensures the Switch can be used in either tabletop or TV mode while at home or while traveling. The motion controls also mean that when you're on the go, you'll still get to play those games that require a fair bit of hand-flailing!
To further embellish your Switch, check out the best gaming accessories you can get for it. Also get clued up on one of the console's unsung features – Switch Cloud Streaming.