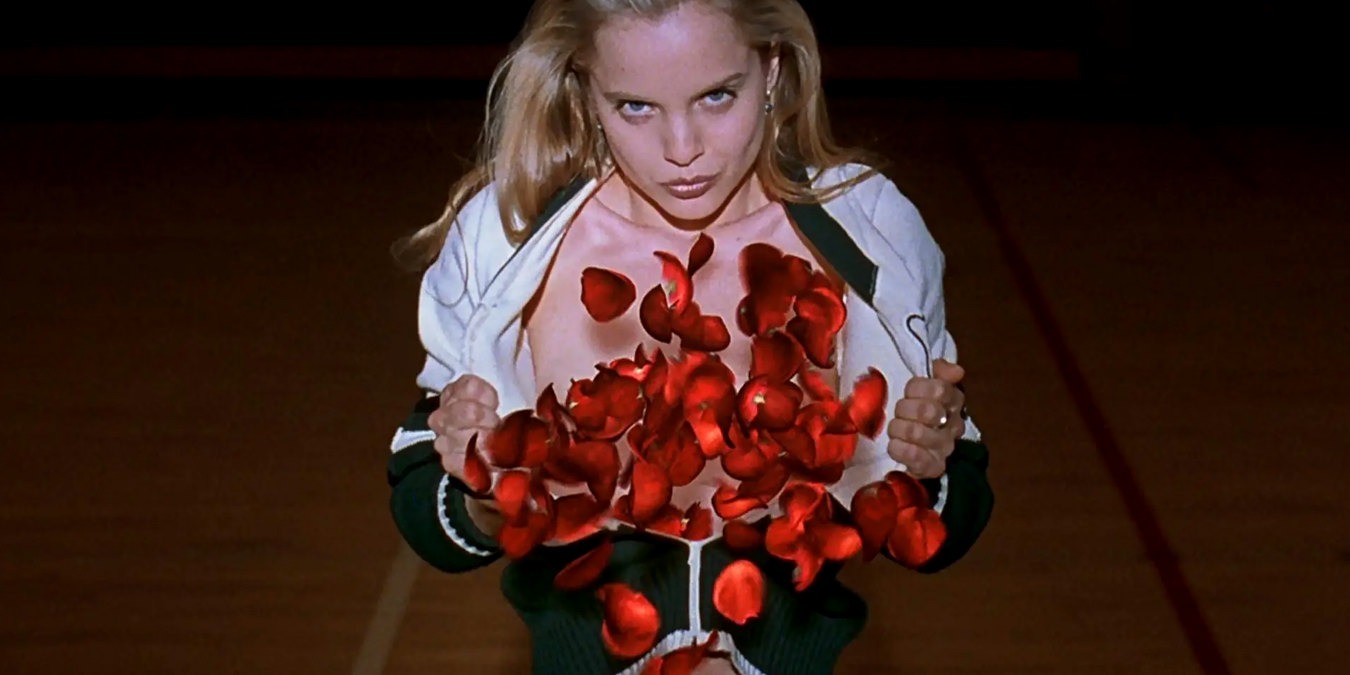 Sam Mendes is a huge name, having written, produced and directed major productions on both stage and screen. You might be surprised to discover, however, that's he's actually only directed eight movies.
Known for thought-provoking movies, challenging narratives, emotional music and getting powerful performances out of his actors, Mendes doesn't really have a distinctive directorial style, as he tends to adapt it to suit the story at hand.
What all of the movies he's directed definitely have in common is that they tend to be very good – and we've picked our selection of the top five.
While you're here, check out our list of another thought-provoking director's best movies – those of Stanley Kubrick.
5. Revolutionary Road (2008)
Watch on: Netflix | Amazon Prime (free with EPIX trial) | YouTube (rental/purchase)
A drama adapted from the 1961 novel of the same name by Richard Yates, Revolutionary Road stars Leonardo DiCaprio and Kate Winslet (in their second collaboration after 1997's Titanic) as a mid-50s couple who are struggling to cope with their personal problems and the resulting breakdown of their marriage. The supporting cast of Michael Shannon, David Harbour and Kathy Bates is what dreams are made of.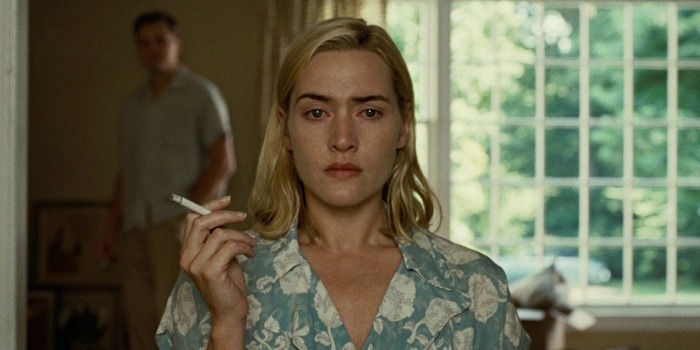 As expected from that brilliant cast, this movie is wonderfully acted. It's raw and dark – and it packs an emotional punch as it dissects the dying marriage at its centre. It's been said that if you watch the movie twice – once through Frank's eyes (DiCaprio) and once through April's (Winslet), you'll see it differently and it works equally well both ways. That's how great the two leads are.
4. Road To Perdition (2002)
Watch on: Amazon Prime (rental/purchase) | Hulu | Disney+ | YouTube (rental/purchase)
Adapted from the 1998 graphic novel of the same name by Max Allan Collins, Road to Perdition is a neo-noir period drama starring Tom Hanks alongside a top class cast of Paul Newman (in his final movie role), Jude Law and Daniel Craig. Taking place during the Great Depression in 1931, it's about a mob enforcer (Hanks) and his son, who are on the hunt for vengeance against a mobster who murdered their entire family.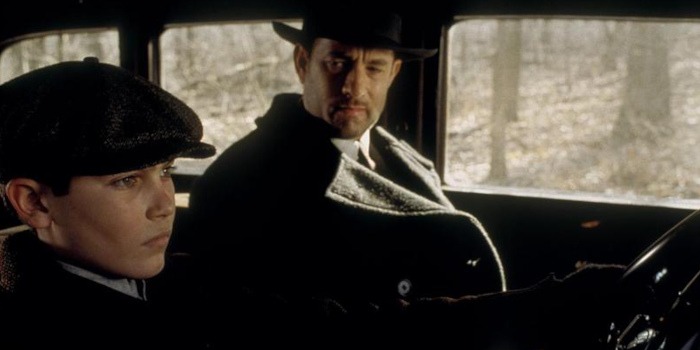 This movie is breathtakingly beautiful to look at (it won the Best Cinematography Academy Award) and its lead actors are fantastic – especially Newman. It's not only a mob movie, it's also an exploration of the relationship between a father and son, making it a potentially emotional experience for some viewers. Be warned though: things get pretty grim.
3. Skyfall (2012)
Watch on: Amazon Prime (rental/purchase) | YouTube (rental/purchase)
Skyfall is the first of two Bond movies to be directed by Mendes. It sees Daniel Craig's 007 looking into an attack on MI6, which ends up with him becoming entangled in a larger plot by former agent Raoul Silva (Javier Bardem) to discredit and kill M as revenge for having previously abandoned him.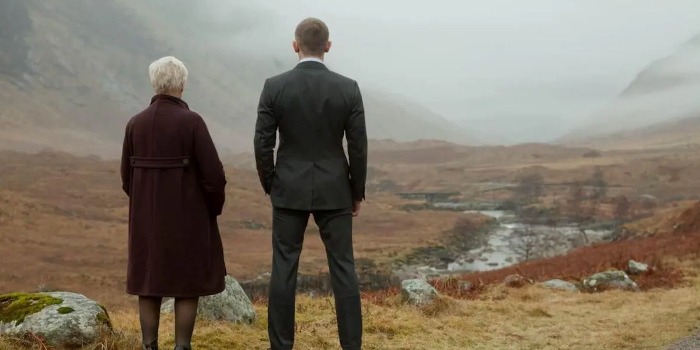 It's an incredibly smart and engrossing movie that's among the best Bond outings ever. The action scenes are absolutely spectacular, but it's probably fair to say that its greatest strength is its characterization – which should come as no surprise, given its excellent cast (Judi Dench, Albert Finney, Ralph Fiennes and Naomie Harris are in supporting roles).
Craig took the Bond role by the scruff of the neck in this one – and it really pays off.
2. American Beauty (1999)
Watch on: Netflix | Amazon Prime (rental/purchase) | Hulu | YouTube (rental/purchase)
A black comedy-drama, American Beauty stars Kevin Spacey as Lester Burnham – a 42-year-old advertising executive who has a midlife crisis and subsequently becomes besotted with his teenage daughter's best friend, Angela Hayes, played by Mena Suvari. Annette Bening co-stars as Lester's wife Carolyn, while Thora Birch, Wes Bentley and Chris Cooper also have prominent roles.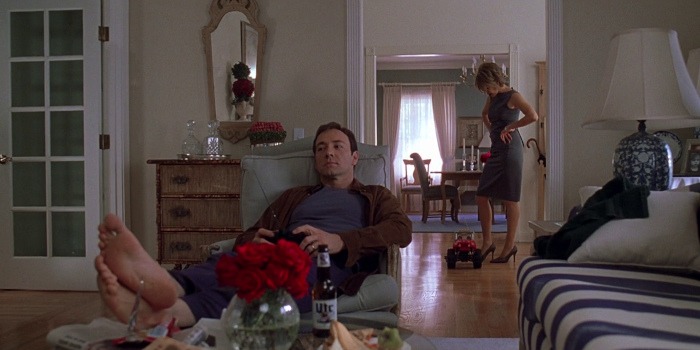 American Beauty was nominated for an impressive eight Oscars, winning five – including the prestigious Best Picture, Best Director and Best Actor (Spacey) gongs. It's a gorgeous-looking movie (it won Best Cinematography, too) that's as hilarious as it is emotional and hard-hitting. It's flawlessly cast, expertly acted, intelligent, provocative and brilliantly written (it also won an Oscar for its screenplay). To put it simply, it's a movie everyone has to watch before they die.
1. 1917 (2019)
Watch on: Netflix | Amazon Prime (purchase) | YouTube (rental/purchase)
It was a tough call between this movie and American Beauty for the top spot on our list, but 1917 edges it courtesy of it being more of a spectacle. A British war movie, 1917 stars an ensemble cast of British talent that includes Mark Strong, Benedict Cumberbatch, Richard Madden and Colin Firth. Taking place after the German retreat to the Hindenburg Line during Operation Alberich, it follows two British soldiers on their mission to deliver a message to call off a doomed offensive attack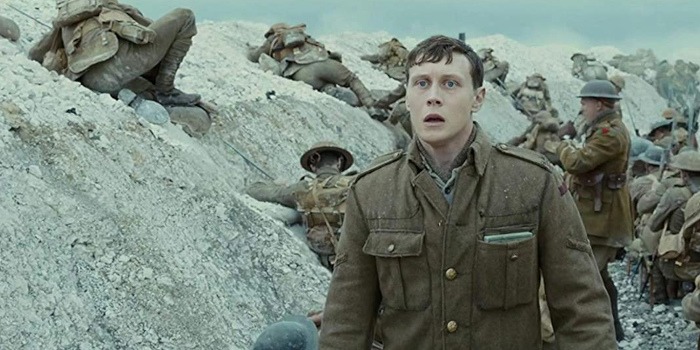 From a whopping ten Oscar nominations, it won three (Best Cinematography, Best Sound Mixing and Best Visual Effects), but it definitely deserved more. It's a completely immersive movie that captures the trench warfare of World War I in raw, hard-hitting and frightening fashion – and Mendes' use of long takes and elaborately choreographed moving camera shots is absolutely fabulous.
Other Sam Mendes Movies
Jarhead (2005): YouTube (rental/purchase)
Away We Go (2009): YouTube (rental)
Spectre (2015): YouTube (rental/purchase)
Now that you're done here, check out our list of a true master director's best movies – those of Steven Spielberg.