Rob Reiner is an actor and filmmaker whose career in television and movies spans seven decades. As a director, he's overseen the production of 20 movies, ranging from psychological thrillers to romantic comedies.
Most of his movies have a distinct comedic style – even if they're not comedies – combined with a wholesome sweetness and rawness that makes them extremely relatable. From the mid-80s until the mid-90s in particular, he went on a directorial hot streak that's hard to match.
In this piece, we'll be taking you through his 10 best movies and linking you to the places you can watch them online.
While you're here, please check out our list of the best Wes Craven movies.
10. Flipped (2010)
Watch on: Netflix | Amazon Prime (rental/purchase) | YouTube (rental/purchase)
Starring Callan McAuliffe, Madeline Carroll and Rebecca De Mornay, Flipped is a romantic comedy-drama based on Wendelin Van Draanen's 2001 novel of the same name.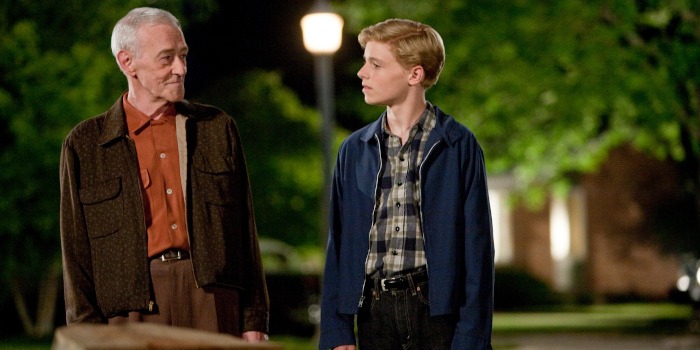 The movie is about a pair of eighth graders who start having feelings for each other, despite being complete opposites.
Flipped is nostalgic and heart-warming – as you'd expect of a Rob Reiner movie – and there are some solid acting performances, but it plods a little and is awkwardly paced – and it's certainly not on the level of the movies at the very top end of his filmography.
9. LBJ (2016)
Watch on: Amazon Prime (rental/purchase)
LBJ is a political drama with a fantastic cast that includes the likes of Woody Harrelson, Richard Jenkins and Bill Pullman.
It's all about the start of the presidency of United States President Lyndon B. Johnson (played by Harrelson) following the assassination of his predecessor John F. Kennedy.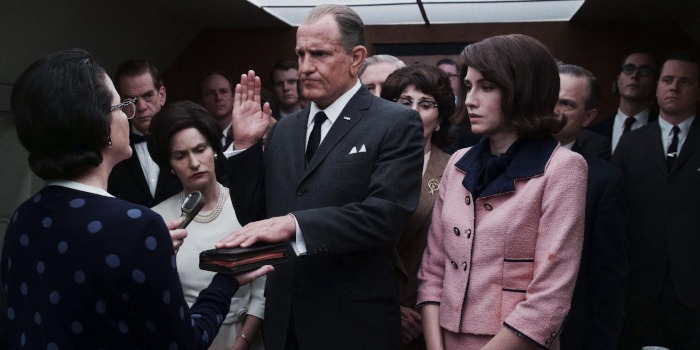 Harrelson puts in a charismatic performance here that's equal parts grounded and ridiculous – in fact, the whole cast does an incredible job in saving it from complete mediocrity, as it's an otherwise fairly ordinary and largely underwhelming biopic.
8. The Sure Thing (1985)
Watch on: Not online.
The Sure Thing is an adventure rom-com starring John Cusack, Daphne Zuniga and Viveca Lindfors.
It's about a pair of college students who go on a journey across America – from New England to Los Angeles – both of whom are doing so in an effort to meet their ideal match.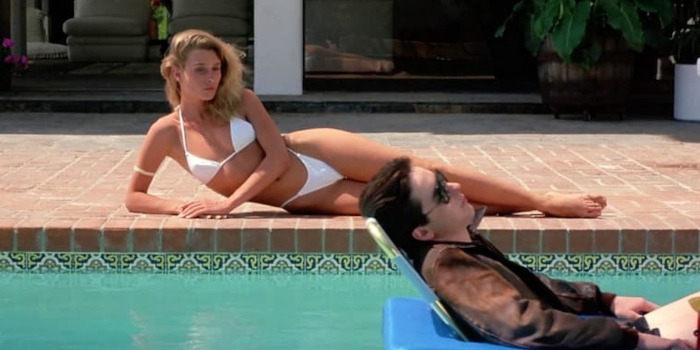 This is a great movie that handles teenage life in a much more mature way than most of its 80s contemporaries. It's well written, directed and performed – and it has a charming, light-hearted and humorous feel to it throughout.
7. A Few Good Men (1992)
Watch on: Netflix | Amazon Prime (purchase) | NOW | YouTube (rental/purchase)
A Few Good Men is a legal drama based on Aaron Sorkin's 1989 play of the same name. It boasts an impressive ensemble cast that includes Tom Cruise, Jack Nicholson and Demi Moore.
It's about the court-martial of a pair of U.S. Marines who are charged with the murder of a fellow Marine. It also follows the tribulations of their lawyers as they prepare a case for their clients.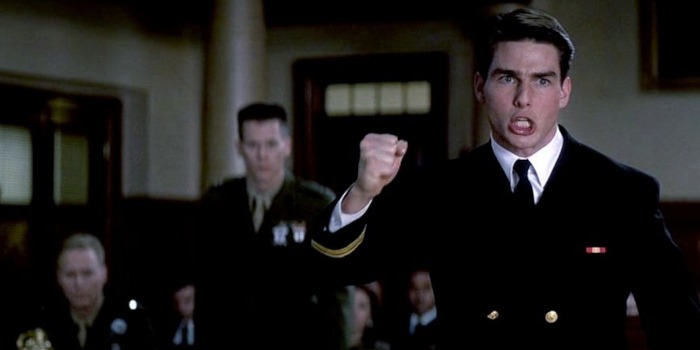 This is a good old-fashioned courtroom drama, but with a modern feel. Its incredibly talented cast of A-listers give fantastic performances – especially Nicholson – resulting in a powerful and tense experience that's teeming with energy and bounce.
6. Misery (1990)
Watch on: Amazon Prime (purchase) | Hulu | YouTube (purchase)
Misery is a psychological thriller based on Stephen King's 1987 novel of the same name. It's about Annie Wilkes – an obsessive and demented fan of author Paul Sheldon – who holds him captive in an attempt to force him to write another story about a character named Misery Chastain, whom he had previously killed off.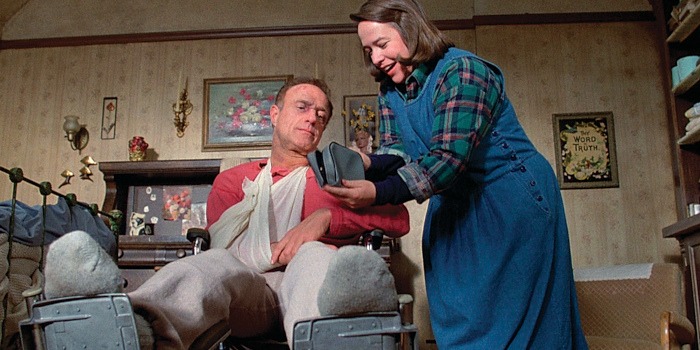 One of the finest Stephen King movie adaptations, Misery is a tense, frightening and occasionally funny affair that features an outstanding (and Oscar-winning) performance from Bates. The sledgehammer scene will live long in the memory of everyone who watches it.
5. The American President (1995)
Watch on: Amazon Prime (rental/purchase) | YouTube (rental/purchase)
The American President is a romantic comedy-drama that boasts a stupendous cast of Michael Douglas, Annette Bening, Martin Sheen, Michael J. Fox and Richard Dreyfuss.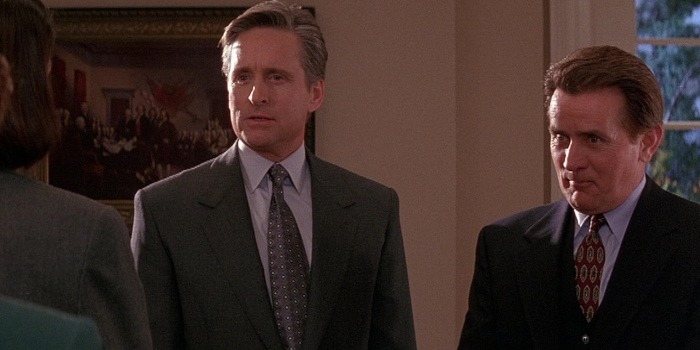 It's about the fictional President Andrew Shepherd – a widower who pursues a relationship with environmental lobbyist Sydney Ellen Wade, while also attempting to win the passage of a crime control bill during a re-election year.
This is a delightful movie that features some astute observations about politics in the 90s. The performances of its leads are all fantastic, even if it's sometimes difficult to differentiate between Douglas and Sheen – who look uncannily alike.
4. When Harry Met Sally (1989)
Watch on: Amazon Prime (rental/purchase) | YouTube (purchase)
When Harry Met Sally is a classic rom-com starring Billy Crystal and Meg Ryan in the titular roles.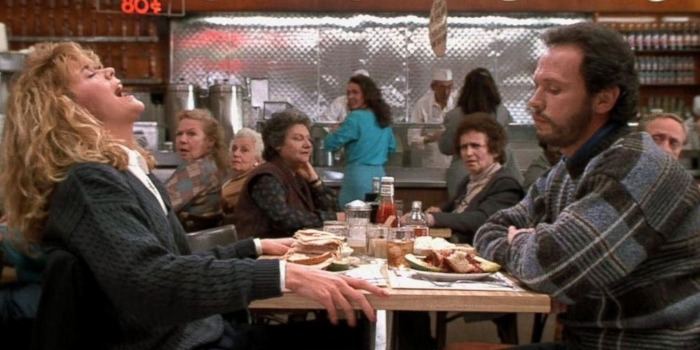 It's about Crystal and Ryan's characters, following them from the time they meet in Chicago prior to sharing a cross-country drive, through twelve subsequent years of chance encounters in New York City.
Asking (and failing to answer) the perhaps outdated question "Can men and women ever be just friends?", When Harry Met Sally is both touching and brilliant. The chemistry and interplay between Crystal and Ryan is iconic, and the fake orgasm scene is very memorable. It set the bar for rom-coms going forward.
3. Stand By Me (1986)
Watch on: Amazon Prime (rental/purchase) | YouTube (rental/purchase)
Stand by Me is a coming-of-age movie based on Stephen King's 1982 novella The Body, with the title deriving from the Ben E. King song of the same name. It's about four adolescent male friends who, in 1959, head out on a hike to find the dead body of a missing local boy.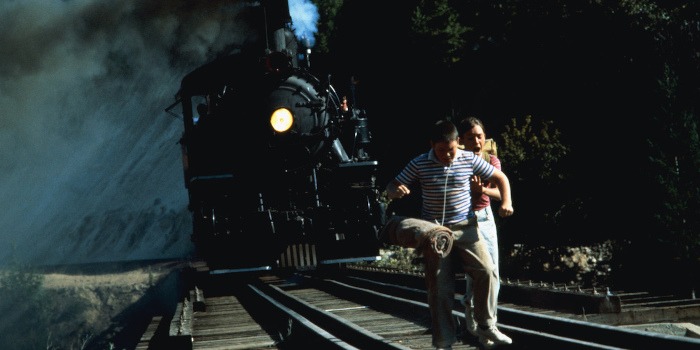 Filled with nostalgia and brilliantly capturing the trials and tribulations of growing up, Stand by Me benefits from the wonderful chemistry between its four young leads. It's Rob Reiner's favorite of his own movies and King's favorite adaptation of his books – and with good reason. It's a movie that's almost impossible not to like.
2. This Is Spinal Tap (1984)
Watch on: Amazon Prime (purchase)
This Is Spinal Tap is a mockumentary starring Christopher Guest, Michael McKean and Harry Shearer, with a prominent appearance from Rob Reiner himself as filmmaker Martin "Marty" Di Bergi.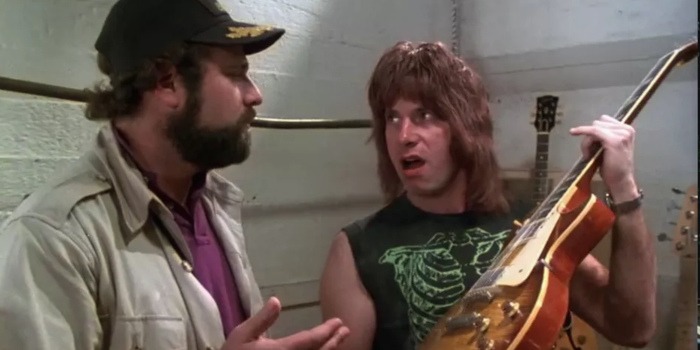 It's about the fictional English heavy metal band – the titular Spinal Tap – who are characterized as "one of England's loudest bands", with Reiner's character following and documenting them on their American tour.
This Is Spinal Tap is a funny, clever and highly original movie that's regarded as one of the original breakout 'mockumentaries' and one of the finest movies of the 80s. It's well performed, superbly directly and endlessly quotable. It resonated with a number of prominent musicians, including Jimmy Page, Ozzy Osbourne and Robert Plant.
1. The Princess Bride (1987)
Watch on: Netflix | Amazon Prime (rental/purchase) | Hulu | YouTube (rental/purchase)
A fantasy romance, The Princess Bride has an incredible cast that includes Cary Elwes, Robin Wright, Mandy Patinkin, Wallace Shawn and the iconic late professional wrestler André the Giant. It's based on William Goldman's 1973 novel of the same name.
It's about a farmhand named Westley who must rescue his true love, Princess Buttercup, from the nasty Prince Humperdinck, alongside the eclectic friends he makes along the way. It preserves the novel's metafictional narrative style by presenting the movie as a book being read by a grandfather to his sick grandson.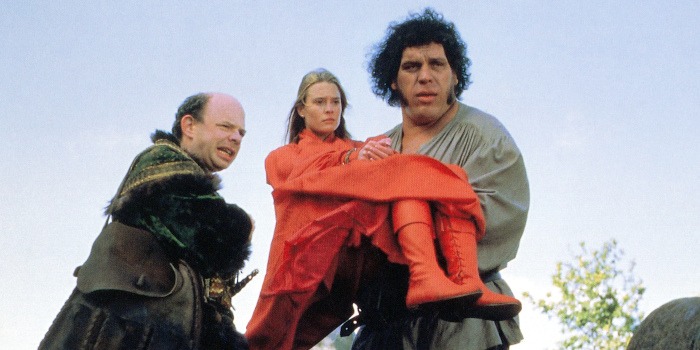 This is a delightful and near flawless movie with everything from swashbuckling action to romance and comedy. The cast are all fantastic and it will succeed in putting a smile on the face of everyone who watches it.
In addition to Rob Reiner, also check out our lists of the best Stanley Kubrick movies and the best John Carpenter movies.