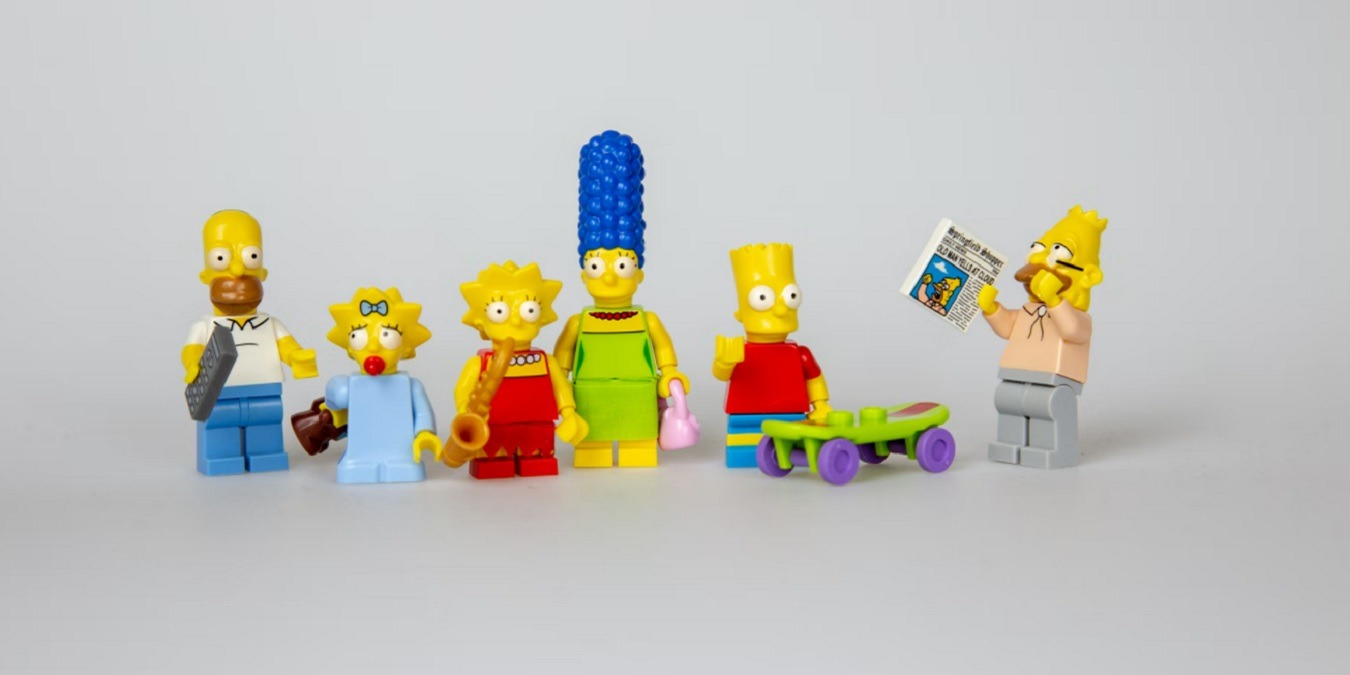 As the longest scripted primetime show in America, The Simpsons has amassed millions of fans over its 30 seasons. Of course, this means you'll also find plenty of podcasts about the show, discussing everything from fan theories and characters to detailed episode recaps. If you can't get enough of the show, try out some of these The Simpsons podcasts.
While you're here, check out our list of best podcast apps tested, so you always have the best app to listen on.
1. The Simpsons Show
Listen on: Apple Podcasts | Stitcher | Player.fm | iHeart
The simply named The Simpsons Show dedicates each episode to an individual episode of The Simpsons. Each episode lasts around 80 minutes and discusses a Simpsons episode, its historical significance, important details, and more. Hosts Matt and Robbie started from the beginning and at the time of writing were up to Season 18 Episode 22. They're currently in the process of a three-part episode on The Simpsons Movie.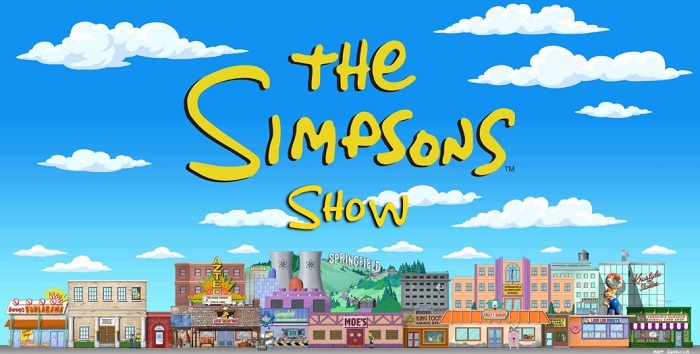 Sometimes, the hosts answer listener questions in mailbag episodes, such as in the 2021 Holiday Mailbag episode. Plus, every week, they tackle a burning listener question, such as Marge and Homer's most heartwarming moments or others that are more random, such as their favorite Kiefer Sutherland movie.
2. Talking Simpsons
Listen on: Talking Simpsons | Apple Podcasts | Spotify | Player.fm | Podchaser
While each episode of The Simpsons may only last 22 minutes, Bob Mackey and Henry Gilbert spend roughly two hours every week breaking down every aspect of the show. The hosts started from the very beginning of the series and proceed in chronological order. Each week, they also feature a guest for even deeper insights.

A few recent guests include Alex Navarro, Emily VanDerWerff, and Matt Apodaca. While the podcast itself is free, you can get early access and bonus material, such as behind-the-scenes commentaries, through Patreon.
3. No Money Down Podcast (Simpsons Trivia)
Listen on: Apple Podcasts | Spotify | Google Podcasts | Podchaser
The Simpsons fans likely recognize that the show's named in reference to the popular shady lawyer Lionel Hutz, voiced by the late Phil Hartman.

The podcast's run by "a couple of mates (Rob and Andy) who spent too many of their teenage years watching the Simpsons rather than dating." With their wealth of trivia knowledge about the series, I'd say it was time well spent.
Most shows follow the series in chronological order (currently on season eight). There are also special lookback episodes and the occasional general knowledge trivia episode.
4. Pods in the Key of Springfield
Listen on: Apple Podcasts | Podbean | Spotify | iHeart | YouTube
As one of the less plentiful The Simpsons podcasts on this list, Pods in the Key of Springfield may only have around 70 episodes, but it's well worth checking out. James and Nick share not only analysis of episodes, but give hilarious insight into how their lives have been shaped by the yellow cartoon family.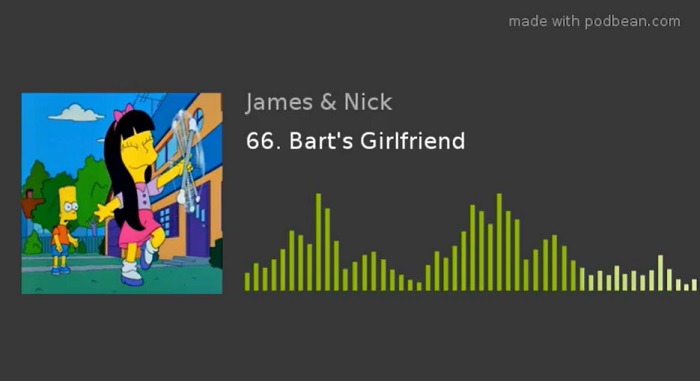 The only downside is there isn't really an upload schedule, so it could be a few months or more between new episodes. Often the duo feel more like a morning radio show, easily flitting from The Simpsons to random topics about movies, comics, and their own lives, such as in Bart's Girlfriend. Of course, it's also fun to hear them discuss what-ifs, such as in Homer Badman.
5. The Simpsons Index
Listen on: Apple Podcasts | Spotify | Stitcher | Podbean
Don't have time to watch every episode of The Simpsons? Well, The Simpsons Index is one of the best Simpsons podcasts to help you figure out the best episodes to watch (or re-watch). Not only is this a podcast, but a spreadsheet ranking every season with a star rating (a five-star cubic zirconia is the best).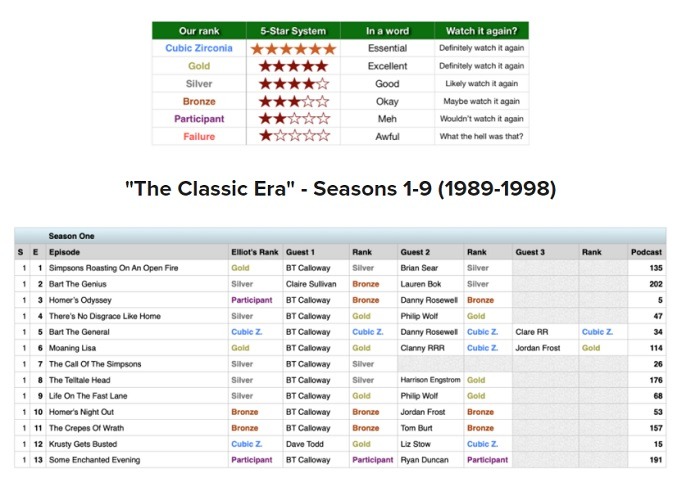 This podcast is highly unique. With each episode, host Elliot Jay O'Neill ranks and reviews three Simpsons episodes, but the episodes must all be from different decades. Plus, there are always guests in each episode. You can start listening from any episode, such as Ep213 which compares episodes of the series from season nine, 17, and 22. Or, try Ep200, which looks back at the 200th, 400th, and 700th episodes.
6. Four Finger Discount
Listen on: Apple Podcasts | Spotify | Podbean | Player.fm | Stitcher
Everything Simpsons is right here. From episode analysis and top 10 lists to interviews with the cast, the Australian duo Mitch and Dando cover every aspect of the series. They started from the beginning and are up to season 14 currently. Sometimes, the duo even releases Patreon exclusives for free, such as Homer the Heretic (Revisited). They also do season recaps where they highlight their favorites, such as the Season 13 Wrap-Up.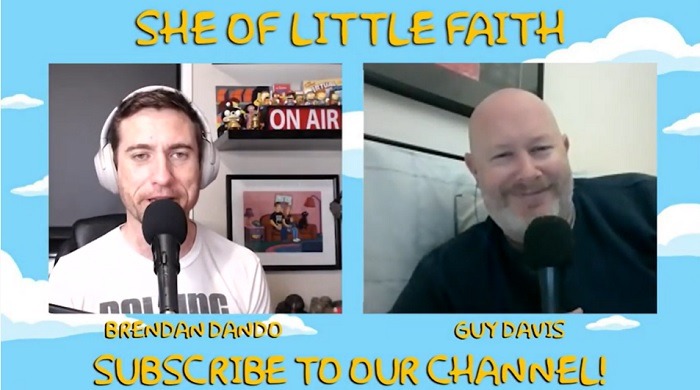 If you want even more episodes, consider supporting the podcast on Patreon. You can get exclusive episodes and access to The Movie Guys podcast too.
Can't get enough podcasts? Get your heartrate up with the best boxing podcasts. Or, try out other podcasts dedicated to TV shows. If you're thinking of scripting your own podcast, try out these podcasts for writers.