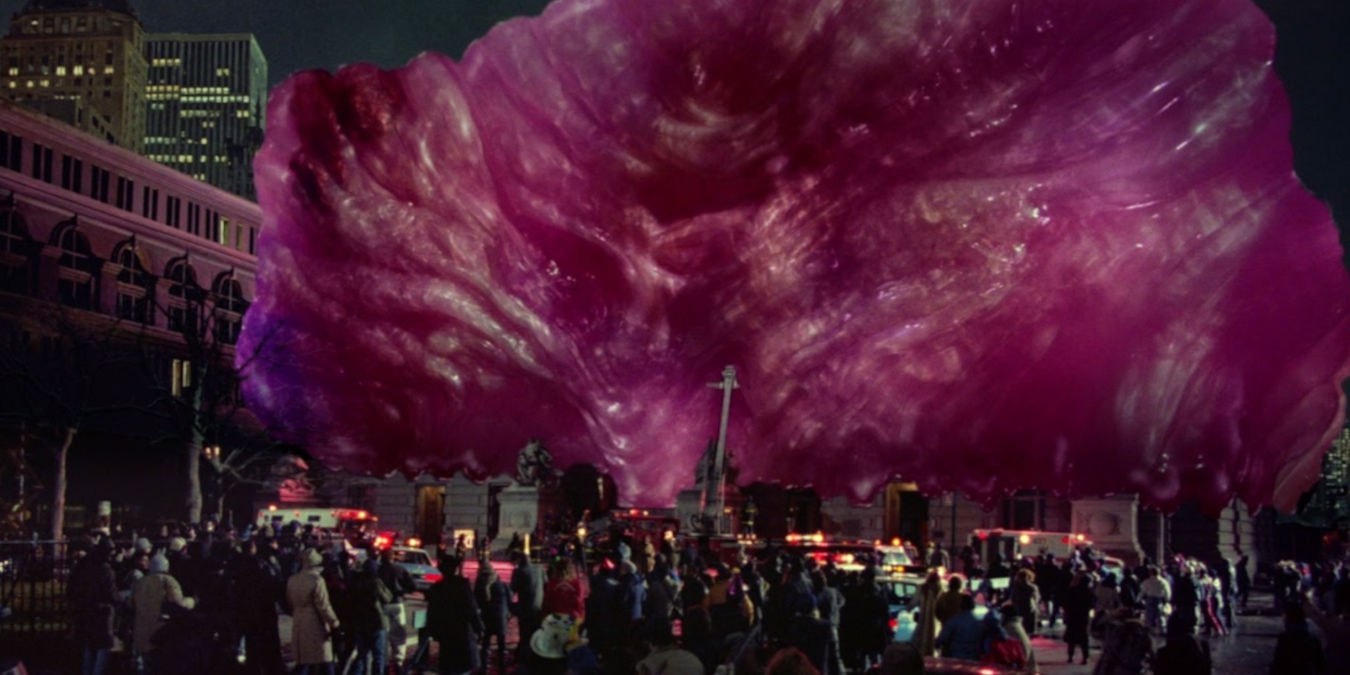 Following Christmas, the next big annual event is New Year's Eve – and while some people like to celebrate by going out and partying, that might not quite happen this year, so settling in for a chilled night in front of the television at home isn't a bad idea.
There are, of course, a lot of great new shows on TV on New Year's Eve – TV specials and great movies premiering, for example – but there are also lots of movies from throughout cinematic history with themes that make them perfect New Year's Eve viewing.
In this piece, we'll be taking you through some of the best examples of those movies, and where you can watch them online.
While you're here, you should check out our piece discussing which platform is King of the Streams: Netflix, Hulu or Amazon Prime.
1. New Year's Eve (2011)
Watch on: Netflix | Amazon Prime (Rental/Purchase)
When discussing New Year's Eve movies, it would be remiss to exclude a movie called New Year's Eve (unless it was truly awful, which it isn't). Directed by Garry Marshall, it boasts a star-studded ensemble cast that includes Halle Berry, Robert De Niro, Zac Efron and a plethora of other A-listers.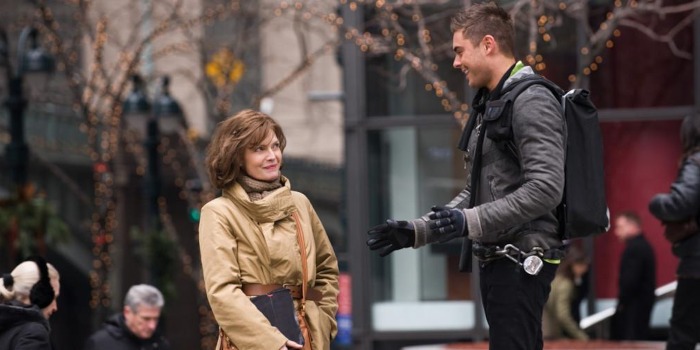 A romantic comedy-drama, the movie follows the lives of several couples and singles in New York City, as they intertwine in various ways over the course of New Year's Eve – with some stories being happy and others being sad.
You could almost describe this movie as "Love Actually in New York" – and it's also worth watching for its extremely eclectic cast. Where else could you see Jon Bon Jovi, Hilary Swank, Ashton Kutcher and Sarah Jessica Parker in one place?
2. Bridget Jones's Diary (2001)
Watch on: Netflix | Amazon Prime (Rental/Purchase)
Directed by Sharon Maguire, Bridget Jones's Diary is an iconic romantic comedy starring Renée Zellweger as the titular 32-year-old English single woman. Based on Helen Fielding's 1996 novel of the same name (which, in turn, was based loosely on Jane Austen's 1813 novel Pride and Prejudice), it also stars Colin Firth, Hugh Grant and Jim Broadbent.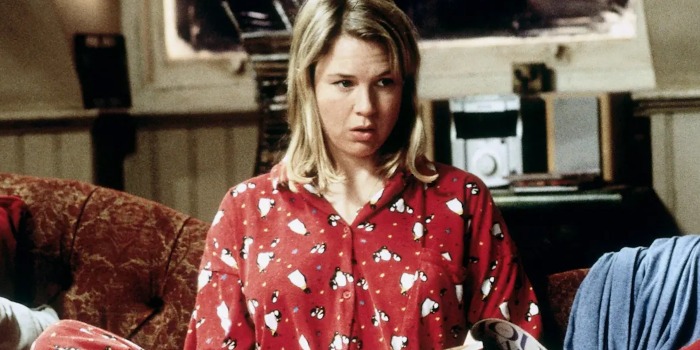 The movie focuses on Bridget as she writes a diary that logs all of the things she wishes to happen to her, following a New Year's resolution to turn her life around. Everything changes completely for her when two men begin vying for her affection.
This is a brilliant movie with a fantastic performance from Zellweger that earned her an Academy Award nomination for Best Actress (although she lost out to Halle Berry for her starring role in Monster's Ball). It's funny, it's charming and it's heartfelt – with Zellweger's take on the character being incredibly watchable.
3. Snowpiercer (2013)
Watch on: Amazon Prime (Rental/Purchase)
A South Korean-Czech co-production, Snowpiercer is a post-apocalyptic sci-fi action flick directed by Bong Joon-ho. It has a great cast that includes the likes of Chris Evans, Tilda Swinton and Octavia Spencer.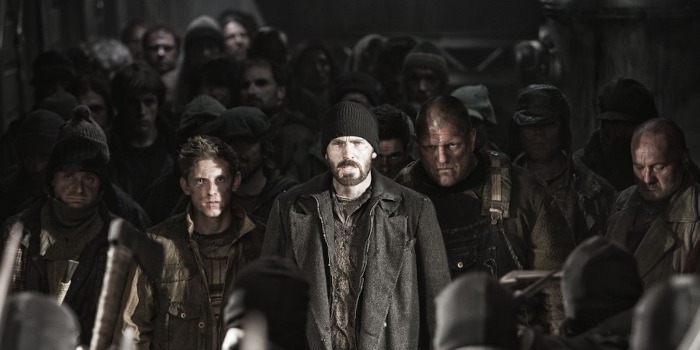 The movie takes place aboard the eponymous Snowpiercer train, which travels a globe-spanning track – with each circumnavigation marking a "new year" – carrying the last remnants of humanity following a failed attempt to alter the climate in order to stop global warming.
Based on the 1982 French graphic fiction novel Le Transperceneige by Jacques Lob, it's a superb and incredibly ambitious movie that's unlike any other. It's tense and fun in equal measure, making for slightly grittier NYE viewing than other offerings on this list.
4. Ghostbusters II (1989)
Watch on: Netflix | Amazon Prime (Rental/Purchase)
Ghostbusters II is, of course, the sequel to the 1984 classic Ghostbusters. Directed by Ivan Reitman, it's a supernatural comedy that sees the original cast returning to their roles as Peter Venkman, Ray Stantz, Egon Spengler and Winston Zeddemore.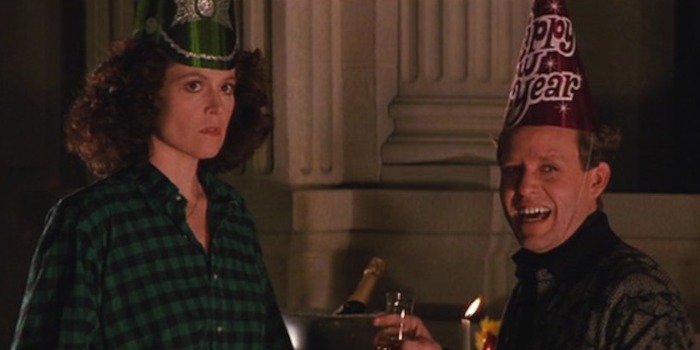 It's set five years after the events of the first movie and depicts the Ghostbusters during some trying times, having been sued and put out of business following their battle with the deity Gozer. When a new paranormal threat emerges in the form of Vigo the Carpathian, they must reunite to combat it and save the world.
While it's not as good as its predecessor, Ghostbusters II still provides plenty of laughs – with the humor highlight perhaps being the snivelling performance of Peter MacNicol as Janosz Poha. With a great New Year's Eve scene, it's well worth a watch on December 31st.
5. Ocean's 11 (1960)
Watch on: Amazon Prime (Rental/Purchase)
The original Ocean's Eleven is a great heist movie directed by Lewis Milestone and starring five of the iconic Rat Pack; Frank Sinatra, Dean Martin, Sammy Davis Jr., Peter Lawford, and Joey Bishop.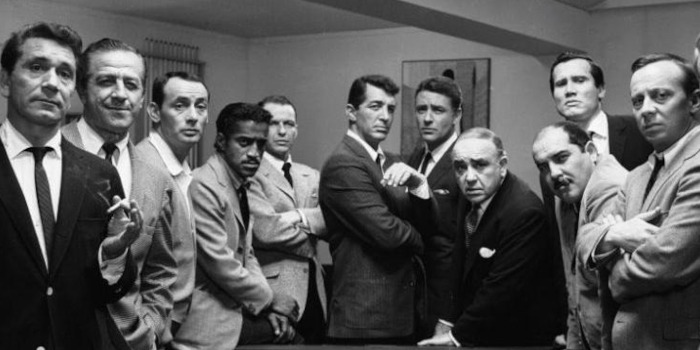 The movie focuses on a series of Las Vegas casino robberies, carried out by World War II veterans Danny Ocean and Jimmy Foster, as well as nine of their associates, on New Year's Eve.
While it's a heist movie, it's very much played for laughs and is teeming with wisecracks. Many of the movie's stars essentially play themselves, but anything with the Rat Pack in is worth a watch for their combined charisma alone.
6. New Year's Evil (1980)
Watch on: Amazon Prime (Rental/Purchase)
There seems to be a horror movie for every occasion now – and New Year's Eve is no different. New Year's Evil is a slasher directed by Emmett Alston and starring Kip Niven, Roz Kelly and Chris Wallace.
It's about a female Los Angeles punk rock TV show host who receives a number of phone calls during a televised New Year's Eve bash. They're from a killer warning of impending murders that he plans to carry out as the New Year dawns on each time zone.
This is an old-fashioned horror movie that's very bloody – which is just what any horror fan worth their salt wants! It has an interesting killer and a twist that will keep ardent fans happy (even if it is a little predictable).
Now that you're finished with this article, why not check out our rankings of the best live action movie Batman actors and the best live action movie Joker actors?