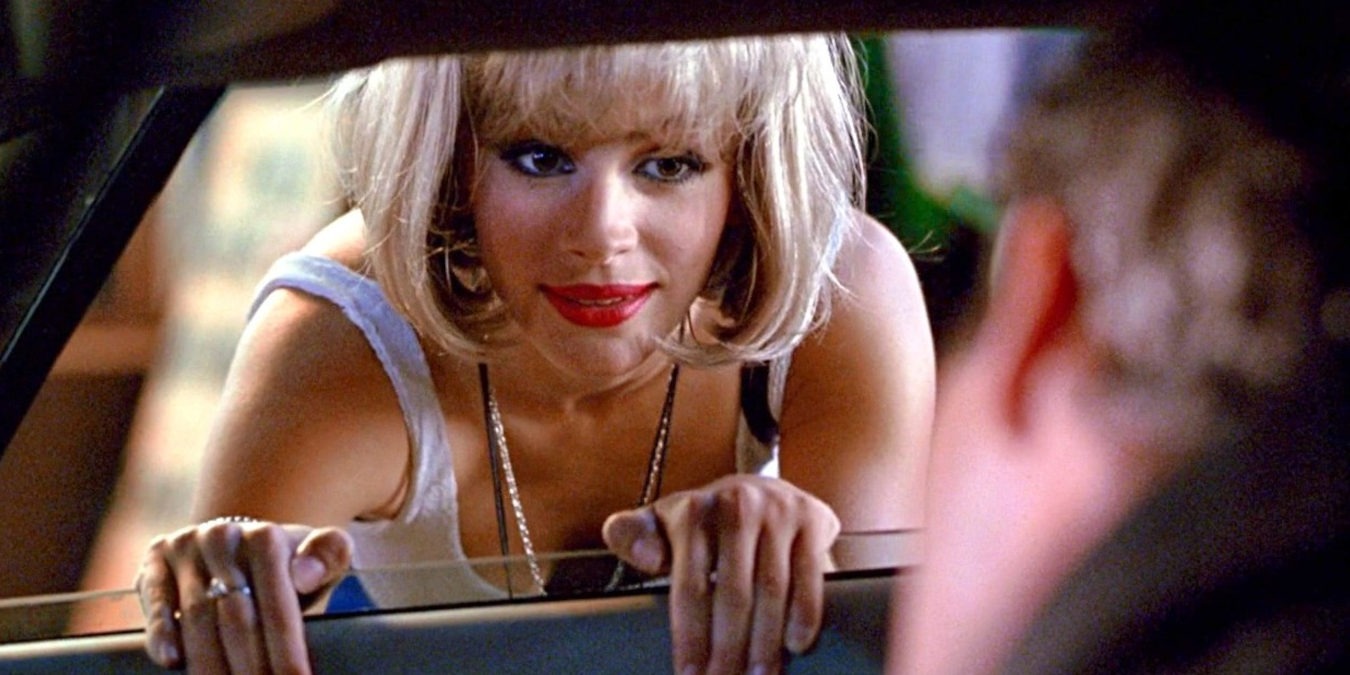 On Valentine's Day, you might want to take a trip to a romantic city (Paris is great this time of year!) or go out for a nice meal in an idyllic swanky restaurant, but for fans of great cinema, there's really nothing more enjoyable than kicking back – with or without a loved one – and watching a romantic movie at home.
Over the years, there have been countless great examples that are ideal for watching on the most loved-up night of the year – and we're going to take you through some of the best ones and tell you how to watch them online.
While you're here, why not take a look at our list of the best J-horror and K-horror movies on Netflix?
1. Hitch (2005)
Watch on: Netflix | Amazon Prime (Rental/Purchase) | NOW
Hitch is a romantic comedy directed by Andy Tennant. It stars Will Smith as the titular character – and it's a particularly great movie to watch if you're attracted to someone you feel is, well, a little out of your league.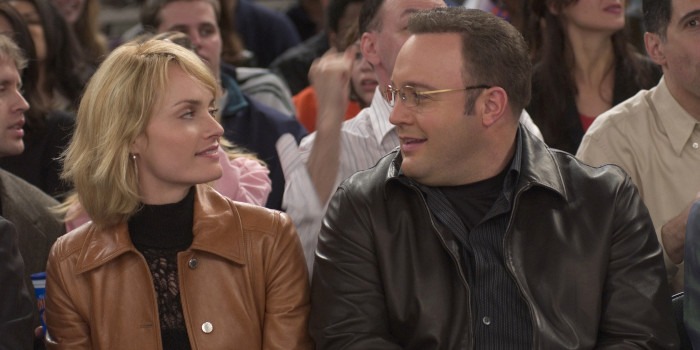 It's about Alex "Hitch" Hitchens – a professional "date doctor" who makes a living teaching men how to woo their dream women in the most respectful and authentic ways. The movie focuses on him trying to help the clumsy and portly Albert Brennaman woo the beautiful and famous Allegra Cole.
Hitch is a funny and warm-hearted movie that sends a message that being yourself is always the best thing to do. It will definitely have you rooting for its leads – and Smith and James have great chemistry as a comedy duo.
2. P.S. I Love You (2007)
Watch on: Netflix | Amazon Prime (Rental/Purchase)
Directed by Richard LaGravenese and based on the 2004 novel of the same name by Cecelia Ahern, P.S. I Love You is a romantic drama with an impressive ensemble cast led by Hilary Swank and Gerard Butler.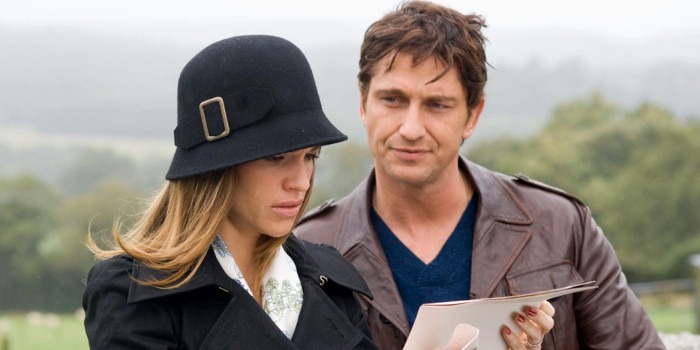 It's about a young widow who discovers that her late husband left her 10 messages that he wrote with the intention of helping to ease her pain and start a new life.
P.S. I Love You has its critics – and there is a lot wrong with it (Hilary Swank is miscast, the script is a tad weak, it's somewhat farfetched etc) – but it's incredibly moving and sweet, so if that's what you're looking for, there's really nothing better.
3. The Princess Bride (1987)
Watch on: Netflix | Amazon Prime (Rental/Purchase) | Hulu | Disney+
With elements of fantasy, adventure, romance and comedy, The Princess Bride is one of the most wonderful movies to come out of the 80s. Directed by Rob Reiner, it has an amazing cast that includes the likes of Cary Elwes, Robin Wright, Mandy Patinkin, Wallace Shawn and André the Giant.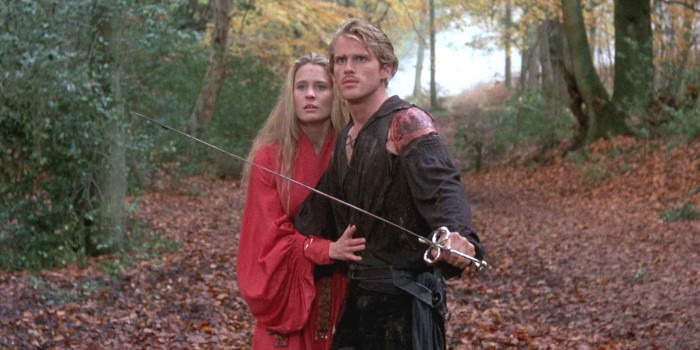 It's presented as a book being read by a grandfather to his grandson. It tells the story of a farmhand named Westley, accompanied by friends he makes along the way, as he rescues his true love, Princess Buttercup, from the nasty Prince Humperdinck.
Simply put, this charming movie is near perfect. It's funny, it's charming, it has action, adventure, a love story, and it can genuinely be enjoyed by people of all demographics. Whether you watch it on Valentine's Day or Halloween, it has something to set the mood.
4. When Harry Met Sally… (1989)
Watch on: Amazon Prime (Rental/Purchase) | HBO Max (Subscription)
A truly classic romantic comedy – and another movie directed by Rob Reiner – When Harry Met Sally… stars Billy Crystal and Meg Ryan in the titular roles.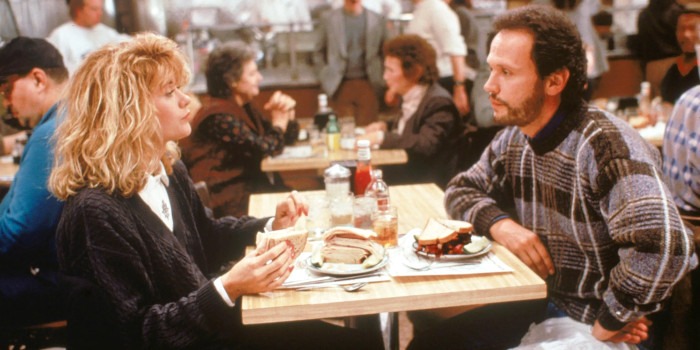 Addressing the slightly outdated question of 'can men and women just be friends?' it follows Harry and Sally through 12 years of chance meetings in New York City, starting with the time they meet in Chicago just before sharing a cross-country drive.
Brilliantly structured, touching and very funny, the sharp interplay and amazing chemistry between Crystal and Ryan makes this movie essential viewing.
5. Dirty Dancing (1987)
Watch on: Netflix | Amazon Prime (Rental/Purchase)
The quintessential romantic drama, Dirty Dancing is a dance movie directed by Emile Ardolino and starring Patrick Swayze and Jennifer Grey.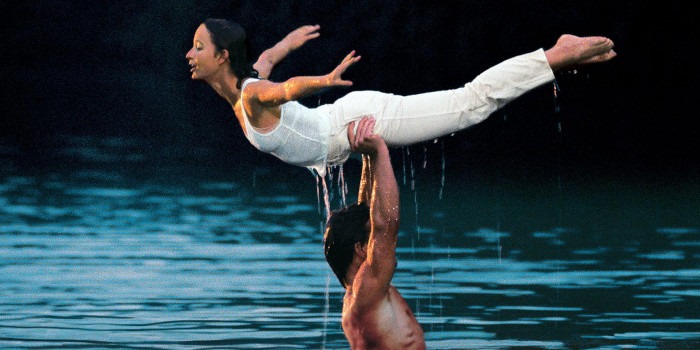 It tells the story of Frances "Baby" Houseman – a teenage girl who falls in love with dance instructor Johnny Castle at an upscale vacation resort, which is owned by her strict father's friend, in the Borscht Belt of the Catskill Mountains.
Due to the age difference between Frances and Johnny, Dirty Dancing is actually somewhat controversial today, but it's still viewed as a bona fide classic (it's been called "Star Wars for girls" – which, while it may be a troublesome description for some, is quite a statement). The choreography, music and romantic spirit of this movie are all utterly iconic.
6. Pretty Woman (1990)
Watch on: Amazon Prime (Rental/Purchase) | Disney+
Pretty Woman is a romantic comedy directed by Garry Marshall and starring Richard Gere and Julia Robert.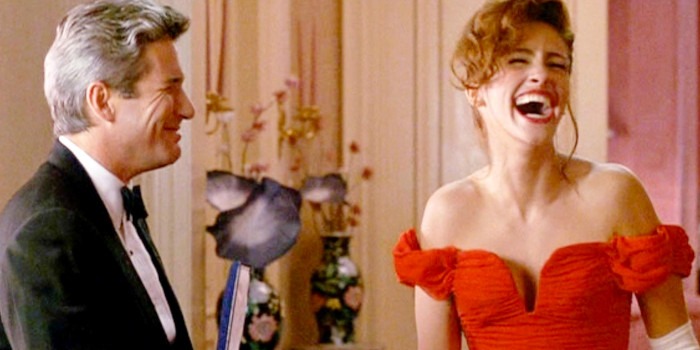 It's the movie almost every hopeless romantic lady imagines herself in – which you may find odd given that it's about a down-on-her-luck Hollywood sex worker, but she actually ends up living her romantic dream. The lady in question – Vivian Ward – is hired to be a wealthy businessman's escort for several business and social functions. The movie sees their relationship develop during her week-long stay with him.
Extremely slick and funny with a great soundtrack, Pretty Woman is certainly a movie that can be enjoyed by everyone.
7. The Notebook (2004)
Watch on: Netflix | Amazon Prime (Rental/Purchase)
Based on the 1996 novel of the same name by Nicholas Sparks, The Notebook is a romantic drama directed by Nick Cassavetes and starring Ryan Gosling and Rachel McAdams.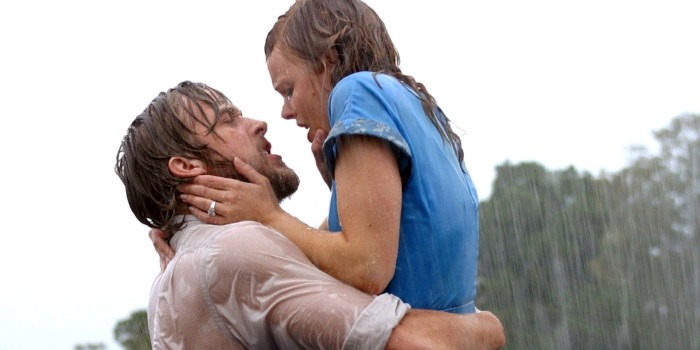 It's about a young couple who fell in love in the 1940s. Their heartfelt story is read from a notebook in the present day by an elderly man in a nursing home (played by James Garner), as he recounts it to a fellow resident.
One of the most sentimental movies ever made, The Notebook is a Valentine's Day essential! It's well written and brilliantly performed by its leads – and it's perfect viewing when it comes to setting a romantic mood.
Now that you're finished here, please take a look at our lists of the best Frank Capra movies and the best MGM musicals, both of which tell you how you can watch them online.