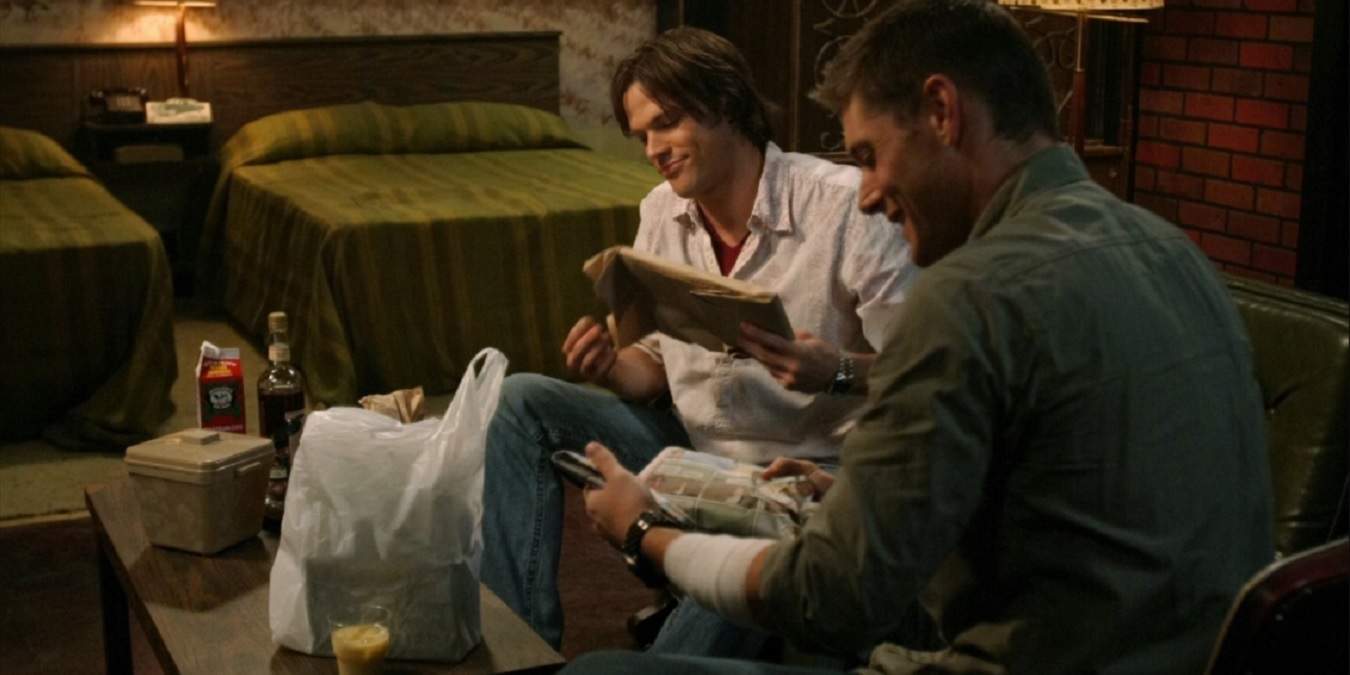 If all your friend or loved one can talk about is Supernatural, then coming up with the perfect gift idea won't be hard at all. While the popular TV series finished up its 15-season run in 2021, the fandom is still going strong. This means there's plenty of merchandise and collectibles available. If you're not sure where to start, try these gifts for Supernatural fans.
You can watch Supernatural on Netflix and Amazon Prime. Also, while you're here, check out some of the top horror podcasts you can listen to.
1. Supernatural Blanket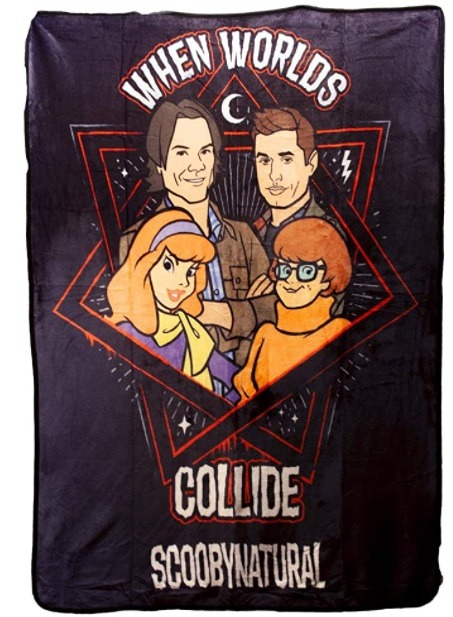 What's the perfect accessory for binge-watching all 15 seasons of this epic show? A Supernatural blanket, of course! This Scoobynatural blanket is perfect for anyone who loves Supernatural and Scooby-Doo. Plus, it's a great reminder of the hilarity of the infamous Scoobynatural crossover episode.
If they already have this one, the classic Supernatural logo with angel wings blanket works well or opt for the popular quote "Driver picks the music, shotgun shuts his cakehole" blanket instead.
2. Sam Winchester Funko POP Figure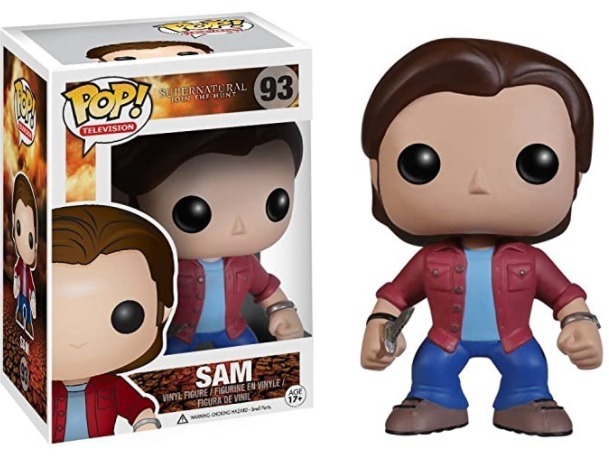 No matter what the fandom, Funko POP figures always make great gift ideas. This Sam Winchester Funko POP figure makes one of the best gifts for Supernatural fans. Sam's featured with the demon knife and a classic red shirt. Plus, there's even a POP protector case included. If your friend already has Sam, give them Dean, Crowley, or Castiel instead.
3. Supernatural: The Official Cookbook
The show was filled with demons, angels, and all types of supernatural creatures, but it was also filled with burgers, pies, salads, and of course, Winchester Surprise. Learn how to make some of the best dishes from and inspired by Supernatural with Supernatural: The Official Cookbook.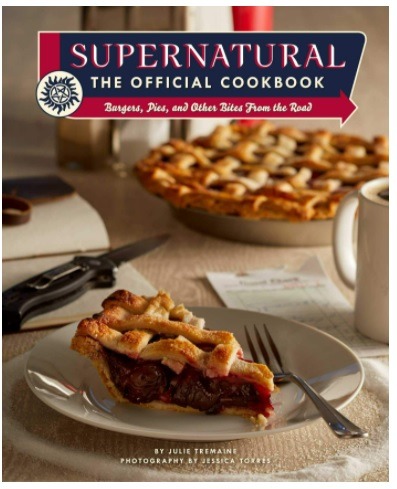 And yes, it does include Winchester Surprise (you can follow along with Alana King on YouTube below to make it right now) along with 49 other recipes, such as To-Die-For Chicago Pizza and Scarecrow Apple Pie. Now, you can eat just like Dean and Death.
4. Supernatural Heat Sensitive Coffee Mug
After a long night of watching Supernatural, you'll need some strong stuff to get you up in the morning. One of the best gifts for Supernatural fans is this Supernatural Heat Sensitive Coffee Mug, featuring Sam, Dean, Castiel, and the Supernatural logo. As you add hot liquids, the images appear.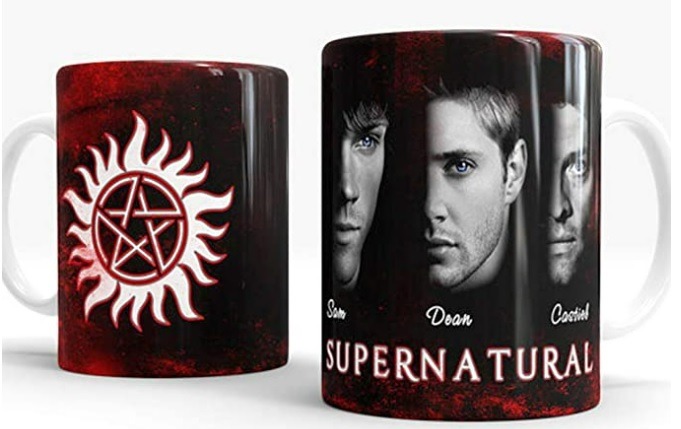 Of course, there are numerous Supernatural coffee mugs to choose from if this one isn't quite what you're searching for. This option with Crowley, Sam, Dean, Castiel, and Baby looks great even without adding hot coffee. Or, if you want a gift guaranteed to make your friend laugh, try the "Hey Assbutt" mug.
5. Supernatural: Bobby Singer's Guide to Hunting
Bobby Singer was always the wisest when it came to lore. With this gift, your friend can learn everything Bobby knew too. Supernatural: Bobby Singer's Guide to Hunting is a book filled with everything Bobby knows so you can help out Sam and Dean after Bobby loses his memories. With over 250 pages of lore and images, it's a must-have for any fan.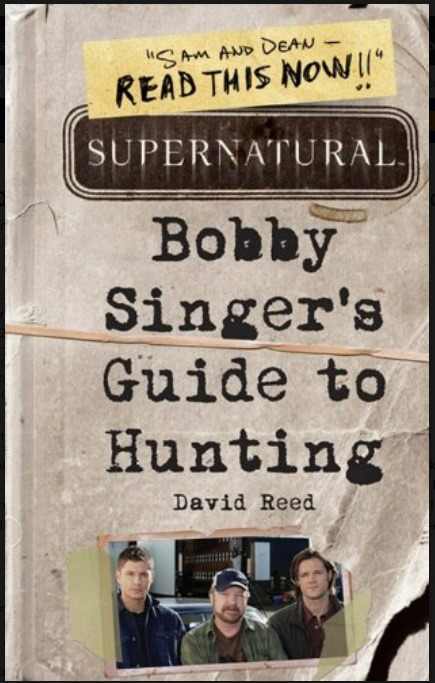 Complete the collection with Supernatural: John Winchester's Journal and The Supernatural Book of Monsters, Spirits, Demons, and Ghouls. Your friend can even take notes with their very own John Winchester Hardcover Ruled Journal.
6. Supernatural Box: The Officially Licensed Supernatural Mystery Gift Subscription Box
If you're looking for one of a kind gifts all year long, give one of the ultimate gifts for Supernatural fans (outside of meet and greet tickets of course) – the Supernatural Box. It's an officially licensed mystery box that arrives four times a year. It's filled with exclusive merchandise, including clothing, jewelry, stickers, vinyl figures, and more.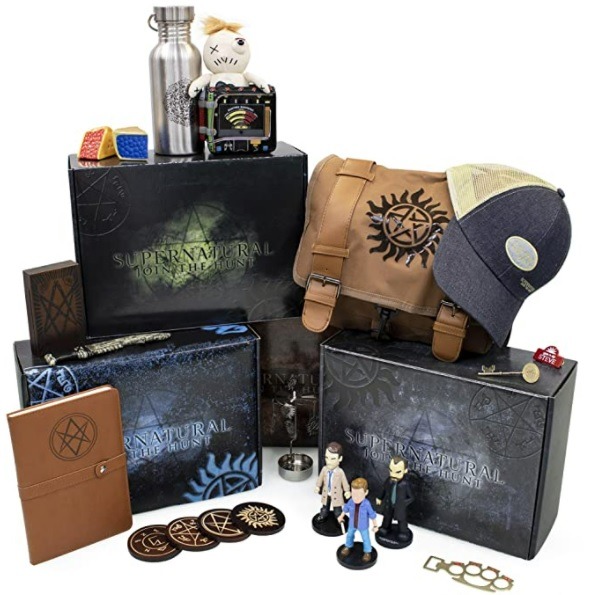 Thanks to all the exclusives, you don't have to worry if your friend already has what's in the box. They'll love it and it'll give them something to look forward to all year.
7. Supernatural Charm Bracelet
With 11 charms, this Supernatural Charm Bracelet is perfect for fans of the show. From the anti-possession symbol and the Impala to Castiel's coat with wings and the Colt, each charm is an instant reminder of some of the most important elements on the series.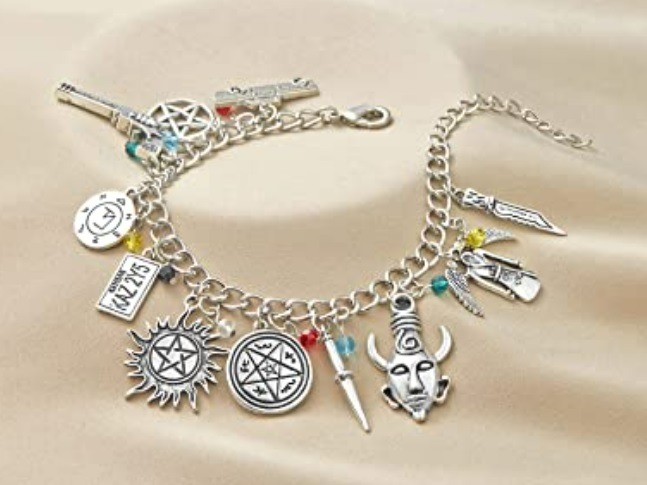 Of course, if a bracelet isn't the right option, this Supernatural Anti-Possession Titanium Ring is more understated for everyday wear. There's also an Anti-Possession Pentagram Necklace. Or, opt for all three for the complete look.
8. Carry On My Wayward Son T-Shirt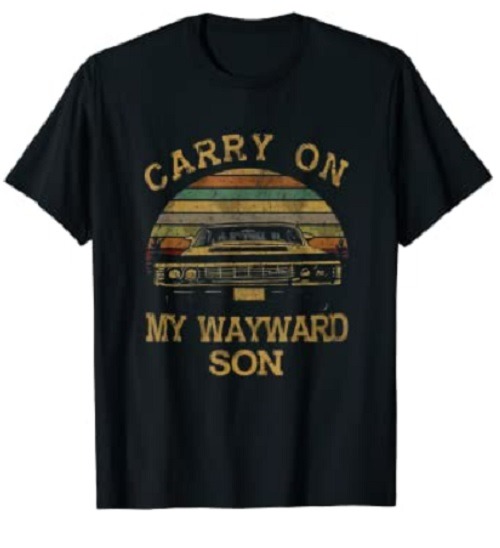 As both the anthem and ongoing motto for the series, Carry On My Wayward Son is a phrase all Supernatural fans know well. This Carry On My Wayward Son T-Shirt lets them showcase their love the show (the band Kansas) with pride. Plus, it comes in eight different colors.
You can relive all the season recaps with Kansas' epic rock anthem in the below videos:
A few other great t-shirts that make great gifts for Supernatural fans include "Driver Picks the Music, Shotgun Shuts His Cakehole" and Crowley's Crossroads Inn.
9. Supernatural Accessories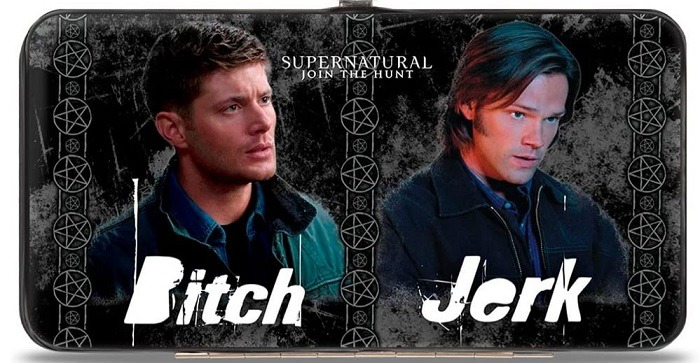 With so many great gifts for Supernatural fans, it's hard to pick just a few. So, if you're still looking for the perfect gift, especially something smaller, try some of these Supernatural accessories:
If you'd like to watch Supernatural from the beginning, watch and listen along with the new podcast Supernatural Then and Now, hosted by Richard Speight Jr. and Rob Benedict. If you're looking for something new to watch on Netflix, check out some of the best British comedies, best family-friendly movies, and best Netflix originals.