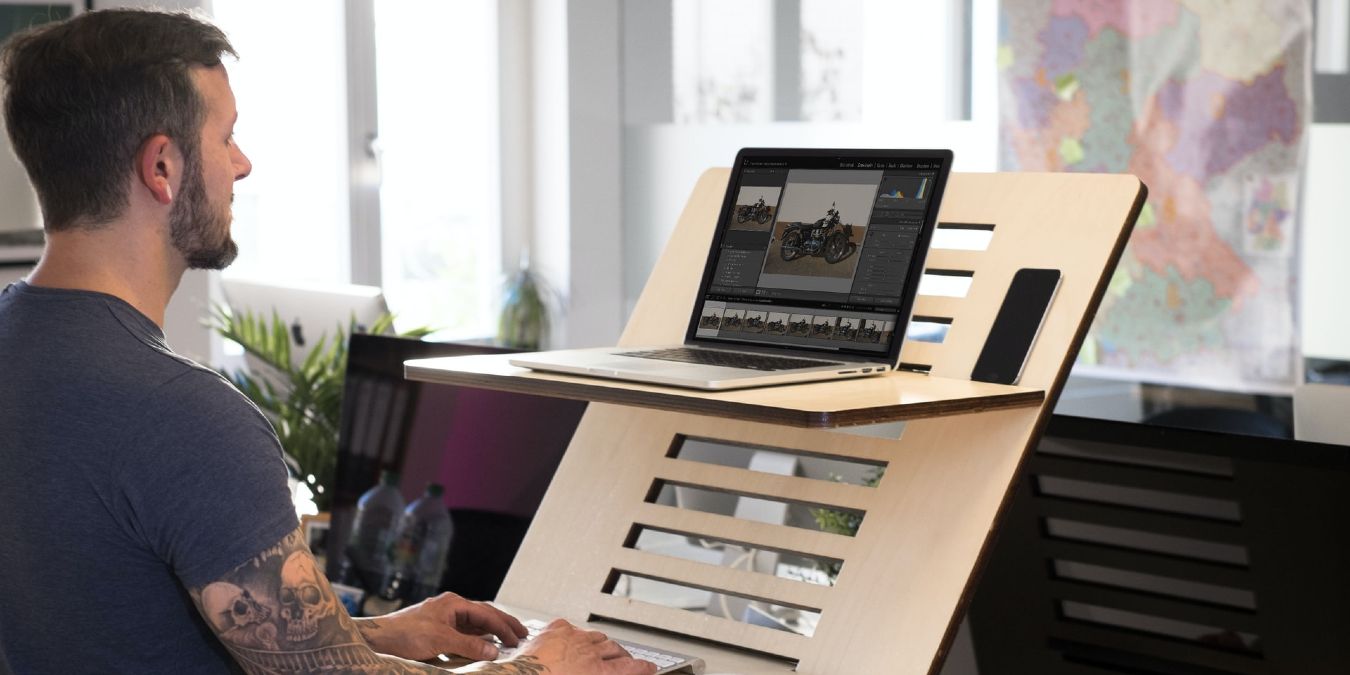 For as long as we can remember, working in an office or at home required hours of sitting every day. That is no longer the case. Standing at your desk has become mainstream and for good reason. Science suggests standing is not only healthier for you but that it can also improve your productivity and energy levels. Perhaps the best option is a combination sit/stand desk so you can stand when you are able to and sit when you need to. Let's take a look at some of the best adjustable standing desks that offer options for both sitting and standing.
Uplift V2
The Uplift V2 is one the best options of adjustable standing desks. Backed by a top-notch build and available in a multitude of sizes, the Uplift is a fan favorite. The height mechanism is powered by a dual-motor design that is both quiet and smooth. It can go as high as 50″ and as low as just over 24″. The motor design will automatically stop while in sit/stand transition if it hits anything.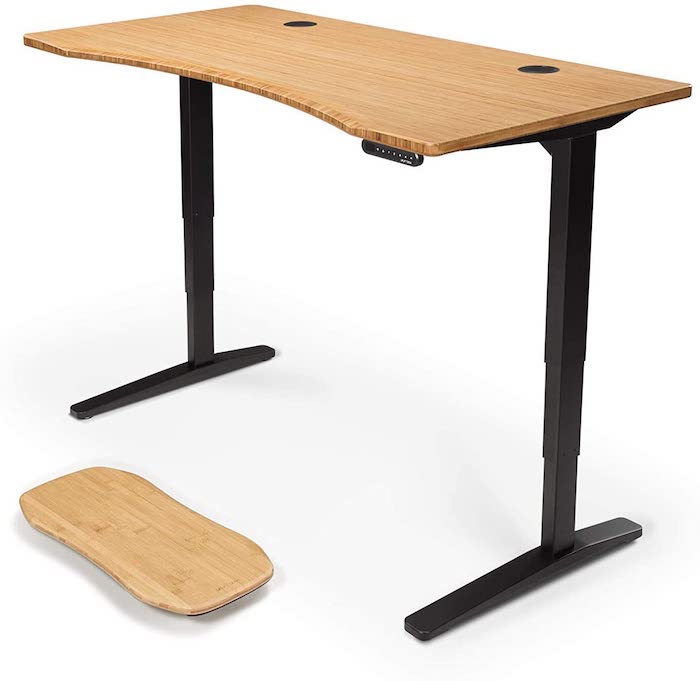 The one-inch thick desktop is sturdy while also being attractive and promises to be wobble-free. Capable of holding 335 total pounds of weight, the Uplift carries a 10-year warranty and should be your first consideration for an adjustable standing desk.
Vari Electric Standing Desk
Measuring 60″ wide, the Vari Electric Standing Desk not only gets you a lot of room, but does so with style. The solid one-piece top is attractive and looks good in nearly every home office. Assembly can be completed in under 10 minutes. Supporting up to 200 pounds in weight, there's plenty of opportunity to include laptops, notebooks, tablets or a desktop computer and dual monitors.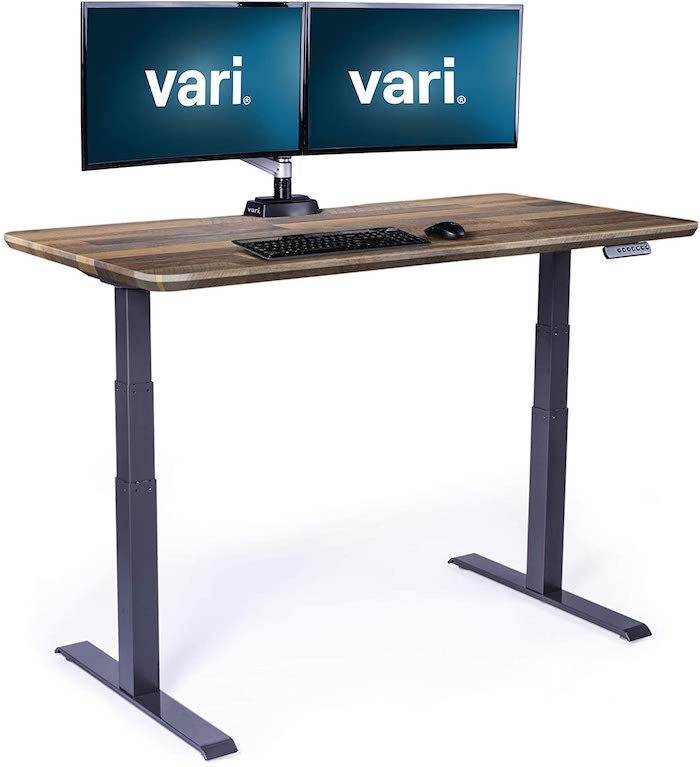 Even at maximum weight, the Vari adjustable desk is as stable as they come thanks to its t-style legs. The desk raises up to 50.5″ and goes as low as 25.5″, so there is plenty of room for people of all heights. A digital display tells you the current height, with favorite heights being saved into memory for quick access. With available add-ons for cable management and extra plugs for power, there is little not to like about the Vari.
FlexiSpot Height Adjustable Desk
At half the cost of similar options, the FlexiSpot Electric Height Adjustable Desk offers ample work space with a sturdy frame. Ranging from 28″ to 47.6″ in height and with three presets, the motor moves the desk up and down but is quiet enough that it won't be heard on the other end of a video call. The solid construction of the desk itself means it can hold up to 154 pounds. 55″ of workspace provides plenty of room for dual monitors and more.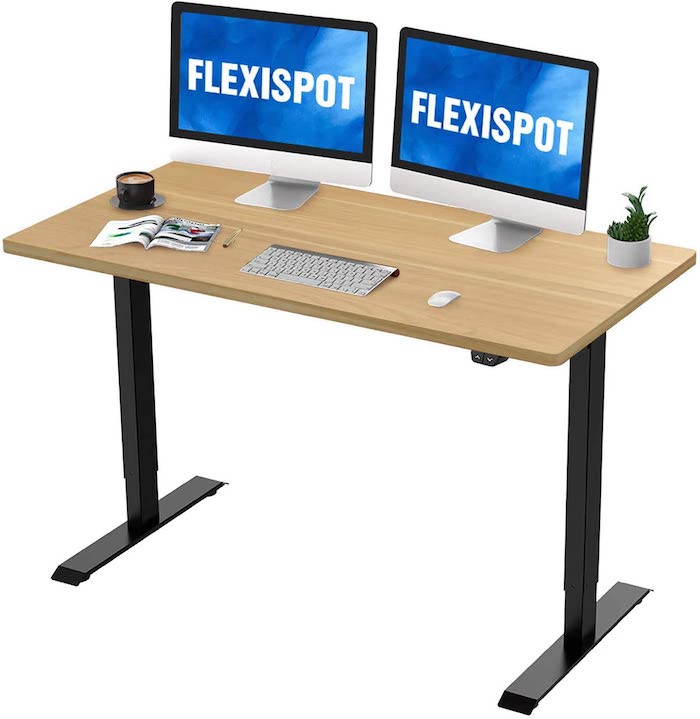 The legs and frame are composed of steel tubing which all but ensures stability even at the highest point the FlexiSpot can reach. Assembly takes around an hour, which is a little longer than other adjustable standing desks. Available in a variety of colors from black to bamboo, there's definitely a choice that will match your favorite office aesthetics.
ApexDesk Movable Sit/Standing Desk
While many of the best adjustable standing desks favor motors for easy up and down movement, the ApexDesk Movable Sit/Standing Desk drops the motor in favor of a pneumatic lift. With no electricity or cables needed, the pneumatic lift air cylinder can quickly raise the desk from anywhere between 29″ to 48″ in height. Thanks to the lack of wires, there are two casters on the rear feet for rolling around to different locations in a home or office.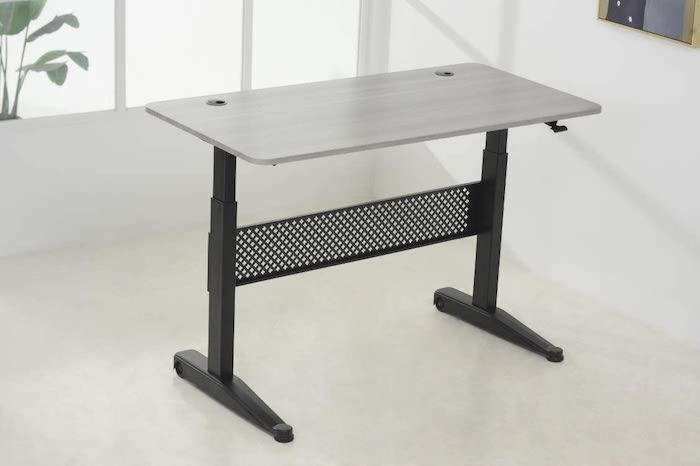 To ensure things remain extra stable, the ApexDesk manufacturers added a steel frame crossbar, which ensures additional stability against shaking, even when it's at its tallest height. A 55″ work space is more than enough room for dual monitors, a laptop, keyboard or even a small printer. Smartly, the ApexDesk also adds two cable grommets for staying on top of cable management.
Seville Classics Adjustable Desk Table
If you are looking for something a little classier to jazz up your office, the Seville Classics AirLIFT Computer Desk Table is the answer. Lifting up to 47″ and as low as 29″, it raises at 1.5″ per second, thanks to the powerful dual motor, and has a width of 47″. What really differentiates the airLIFT is its single drawer with dividers for extra storage. In the case of most adjustable standing desks, storage is at a premium to keep the weight down but the airLIFT makes it work.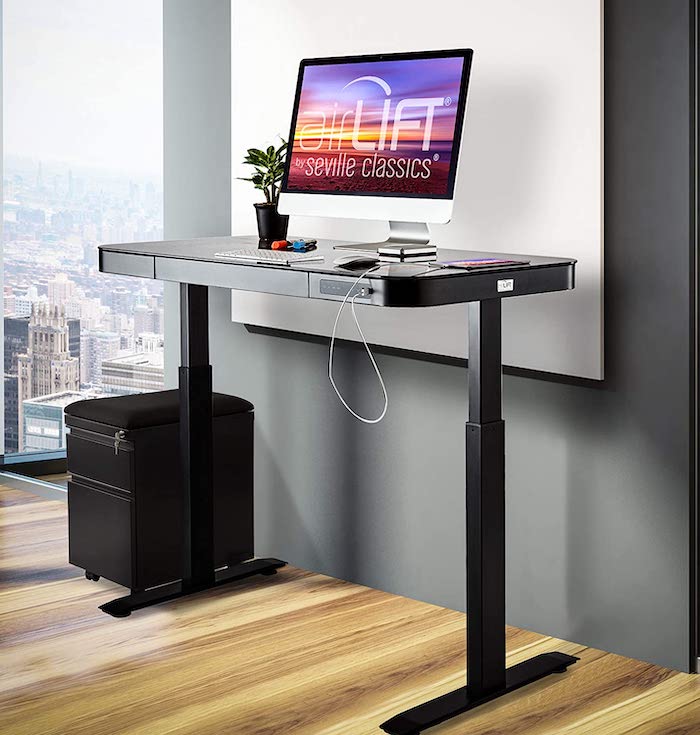 On top of that, you also get dual 2.4 USB-A charging ports to plug in a phone, tablet or other device. All of the extras aside, the airLIFT also adds three touch-sensitive memory buttons for quickly getting back to your ideal height. With the tempered glass desktop in lieu of the more common wood, the airLIFT can also double as a dry-erase board to take notes and projects on your desktop.
SHW Adjustable Computer Desk
When it comes to cheap standing desks, few do it better than the SHW Electric Adjustable Computer Desk. At a price point around $200, it's definitely considered inexpensive in the adjustable standing desk space.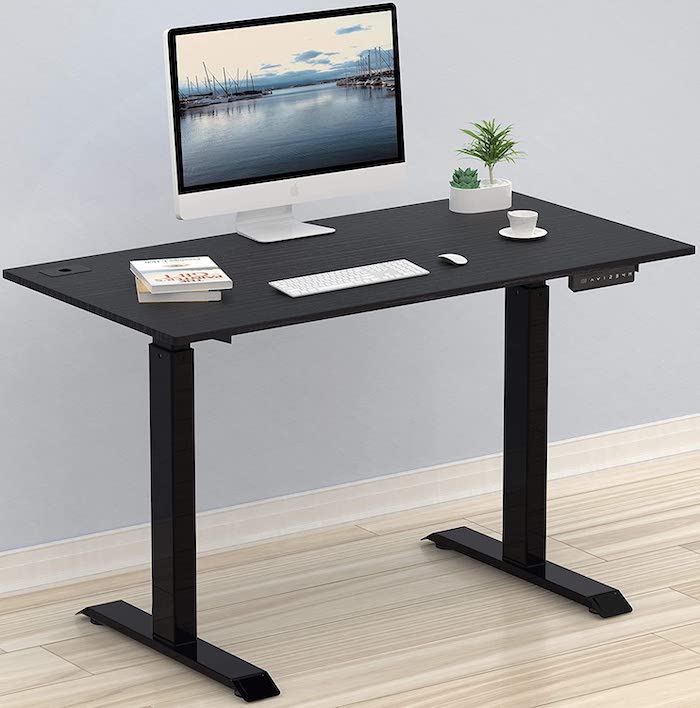 The motor-based system can raise or lower the desk between 28″ and 46″ vertically with 48″ of total width to work on. The under-table cable management basket keeps everything organized and out of your way. The leveling glide on the bottom of each leg ensures that the desk will remain stable over years of use. Four preset buttons allow you to establish a multitude of preferred heights. Available in four different color options, the SHW definitely offers the best bang for your buck.
Final Thoughts
In today's remote-centric world, it's as important as ever to be comfortable while working long hours. Having an adjustable standing desk can make a huge difference in day-to-day comfort. Add to that all the more traditional scientific benefits, and it's easy to see why the initial expense of a standing desk is more than worth the investment.