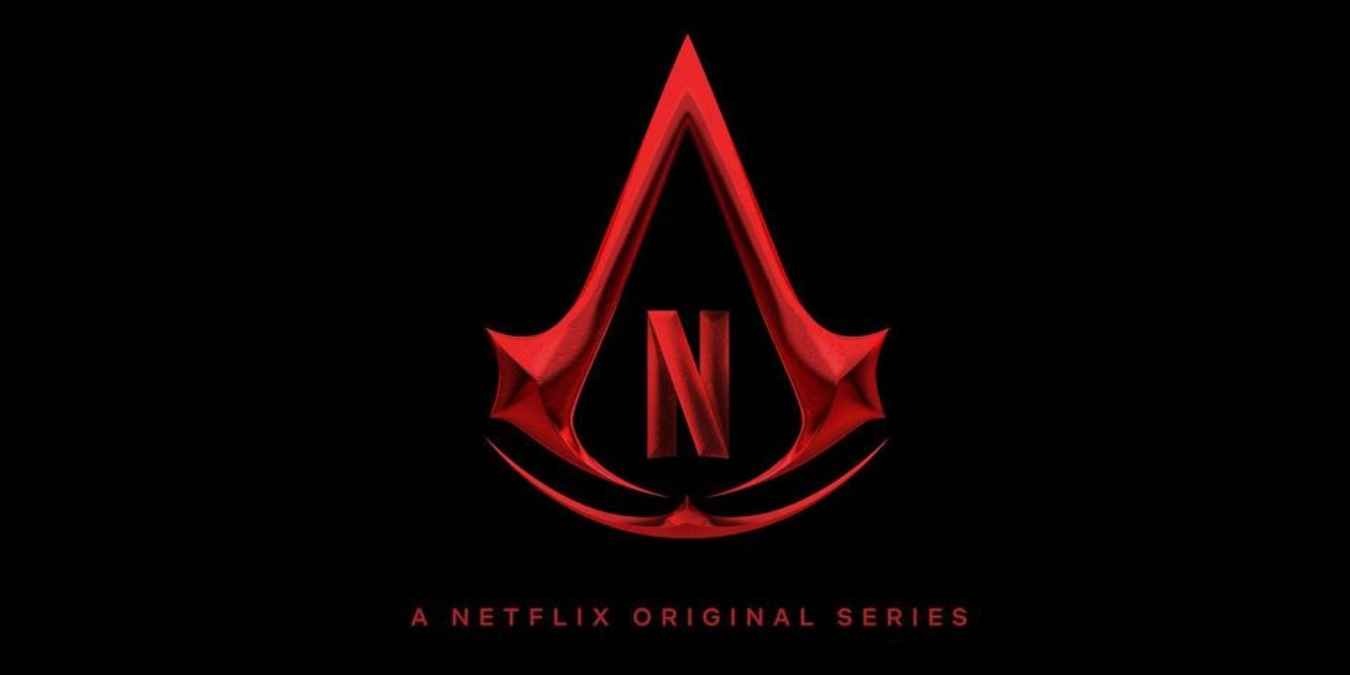 Transforming the magic of games into the mystique of the silver screen is a time-honored tradition. It's one Netflix has undoubtedly proven itself willing to invest in. The streaming site has been doubling down on its video game IP for a few years now, so it's hardly surprising to see that Assassin's Creed will soon be dropping on Netflix.
Here's everything we know so far about Assassin's Creed on Netflix.
Love reading our musings on the gaming world? Check out our take on Fat Thor in God of War: Ragnarok.
Netflix Is Developing Multiple Assassin's Creed Projects
While we would have been delighted enough at the prospect of just a live-action adaptation of Assassin's Creed, it would seem Netflix has bigger plans. The deal with AC publishers includes not only a live-action series, but an additional animated adaptation and an anime version.
They're so invested in their new Assassin's content that they've created a shiny new logo for it:
Much like The Witcher (which, clearly, we love), it seems Assassin's Creed on Netflix will feature an expanded universe.
Who Has Netflix Attached to Their Assassin's Creed Projects?
While we're a way off finding out who will be taking on the mantle of Desmond Miles for the live-action – or if the live-action even follows Desmond – two names have been attached to the projects. Both Danielle Kreinik and Jason Altman have been named as executive producers.
Ubisoft's Head of Film and Television, Jason Altman, will serve as SVP. While Altman has spent most of his career in the world of video games, he has acted as a producer on projects including Mythic Quest and Werewolves Within.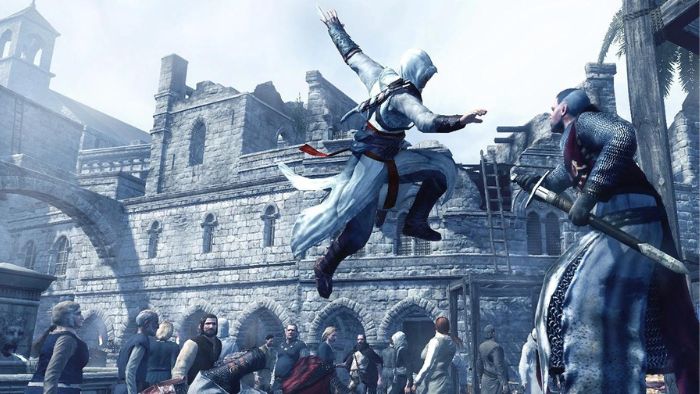 Thunderball Entertainment alum Danielle Kreinik has enjoyed a long entertainment career and not only worked on Endgame for Hulu but already helmed Netflix's Some Assembly Required. She moved to Ubisoft in July 2017, acting as Head of Television Development, with projects including Apple TV+'s Mythic Quest. Since then, Kreinik has reportedly moved to Jerry Bruckheimer Television, acting as Senior Vice President of Television.
All We Know About The Live-Action Assassin's Creed Series
When the initial announcement was made that there would be a live-action Assassin's Creed series, Netflix had nobody lined up to act as showrunner on the series. Since then, they have announced that they have a couple of talented individuals lined up to run the project. They were, however, initially remaining tight-lipped about who those individuals might be.
It seems they wanted to learn as much as possible from the movie, taking their time and really developing the show in the best possible way for the Assassin's Creed world. While a movie format offers certain advantages, there are others that can only be gained from a TV series. When you have a world as extensive as the AC franchise, it's understandable that a serialized format with far more screen time and the chance to be both episodic and have larger story arcs would come in handy.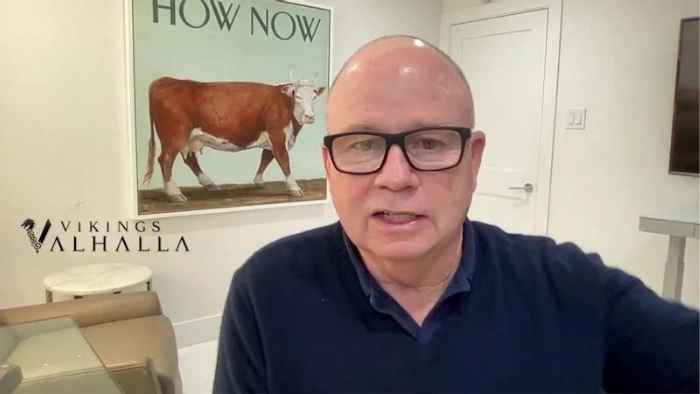 Last summer brought a further update, however, and it was announced that Jeb Stuart had signed up to act as showrunner and writer for the live-action series. Perhaps best known for working on Fugitive and Die Hard, Stuart is already the man behind Netflix's forthcoming show, Vikings: Valhalla.
Despite having Stuart onboard and publicly announced, it seems Netflix is still not rushing this one. In February Stuart updated The Playlist on progress being made with the live-action Assassin's Creed on Netflix and disappointed everyone when he revealed they were not yet at the point of casting.
What Do We Know About Netflix's Animated AC Projects?
If we know precious little about the live-action version of AC Netflix has planned, we know even less about the animated versions. While the animated series was discussed in an interview with Eurogamer in April of 2021, at the time, all the information available was that an animated version was happening, but not any time soon.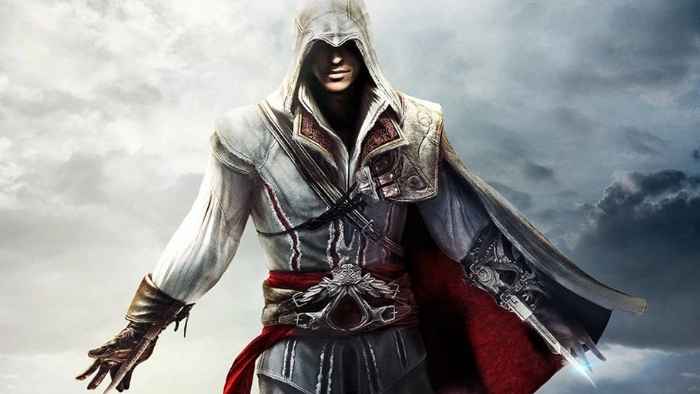 According to transmedia director Aymar Azaïzia, the animated version will be created by the same guys who worked on the Raving Rabbids TV show. They are, however, currently focused on a new Far Cry animated series, which was announced back in October of 2019 and is reportedly going to be called Captain Laserhawk: A Blood Dragon Vibe.
With the priority currently being the production of Far Cry, it would seem the animated Assassin's Creed has been put on the back burner for the time being. Azaïzia also indicated that AC wasn't even the next project to be worked on following the completion of Far Cry, so it seems likely the animated incarnation is still a way off. 
Lessons Learned From The Movie
As we said, Netflix is taking its time with the production of a live-action Assassin's Creed, and for good reason. 2016's AC movie, distributed by 20th Century Fox and directed by Justin Kurzel, was a major letdown. 
It would seem the biggest takeaway the team at Netflix has taken from criticism of the movie is the issue of conveying a world as complex as the AC universe to an audience who may not be familiar with it in the limited time available on a feature film. Certainly, the version expected on Netflix will be taking advantage of the series format to effectively manage issues like having multiple timelines between Assassins, Isu, Templars, etc.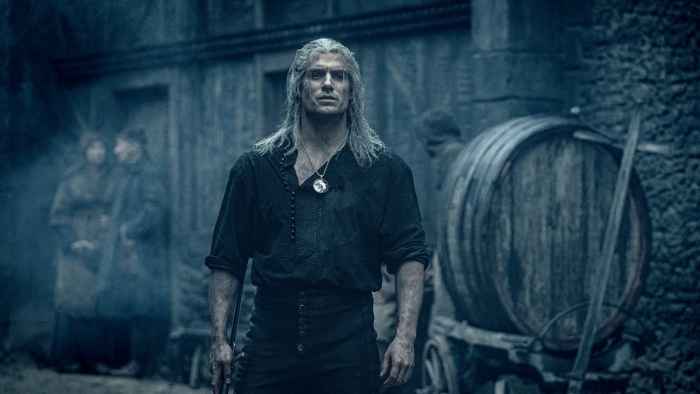 If Netflix has proven anything with The Witcher series, it's that they're capable of turning a complex world and convoluted series of events into a coherent narrative. Just like Assassin's Creed, the original Witcher stories came in novel form, with the game being based on the novels. This wasn't exactly helpful. Far from giving the showrunners of The Witcher an easier time, drawing on the source material of the novels only complicated things further, with multiple narratives and two books full of short stories, all set in different times and locations.
We're confident they can create a compelling narrative for Assassin's Creed if they can handle that.
We will keep adding the latest news from Netflix concerning the development of their AC projects as and when it's announced, so be sure to check back for updates.
Looking for a new gaming obsession? Check out our complete guide to Elden Ring.