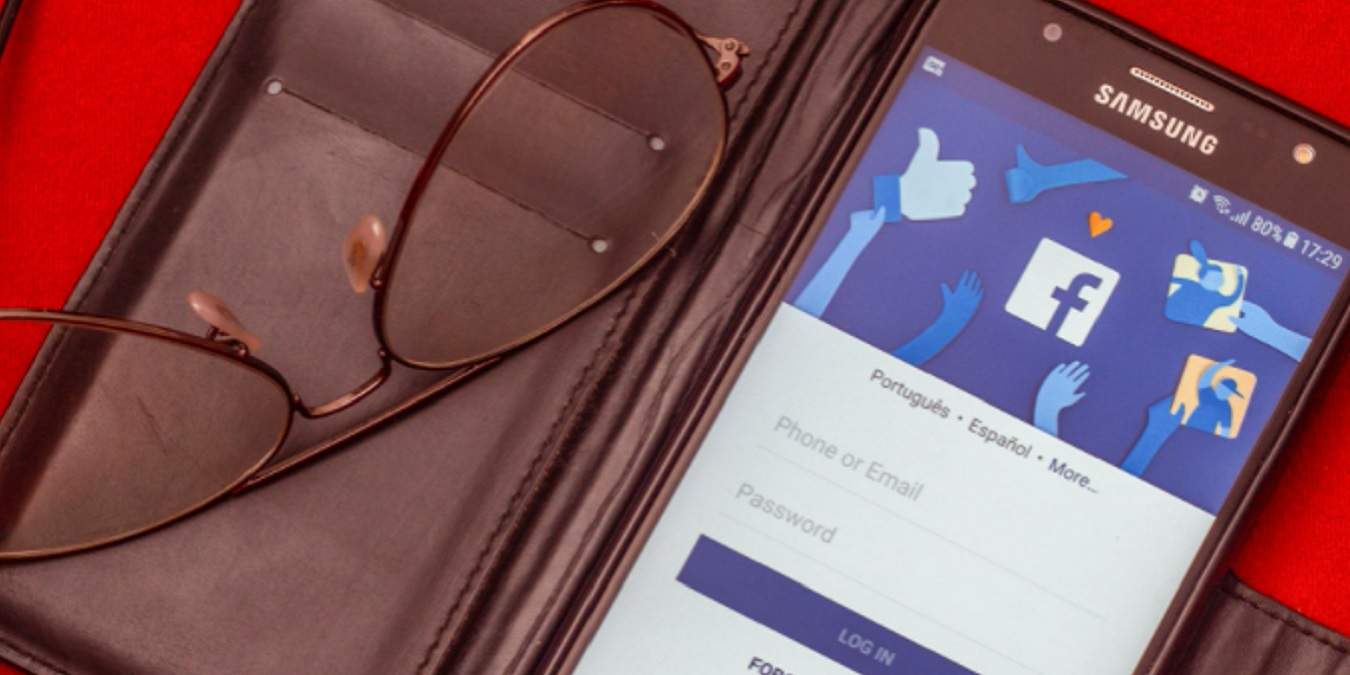 The main Facebook app is resource intensive, doesn't really care about your privacy, and isn't always easy to customize. That's why so many alternative Facebook apps exist to help you browse better and sometimes safer. These are usually just web wrappers that customize the Facebook website in a variety of ways to provide you with a better experience. From blocking ads to different themes, picking the right one for you could make you enjoy Facebook more.
1. Privacy Browsers
If you're trying to avoid the tracking features of Facebook, the safest way to browse Facebook is via your phone's browser. The key is to use a privacy-focused browser (and not something like Chrome). You can view both the mobile version and desktop version of Facebook through your browser. However, unless you use the desktop view, you won't have Messenger access.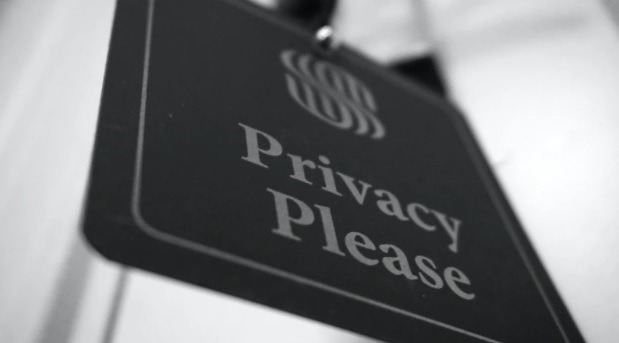 These browsers help block trackers and ads to keep Facebook from tracking you across the Internet and other apps. Some of the best privacy browser apps for Android and iOS include:
2. Friendly Social Browser
Friendly Social Browser is one of the few alternative Facebook apps that's available for both Android and iOS. It's also one of the best alternatives for a variety of reasons. Not only can you browse Facebook, but you can also add Instagram, Twitter, YouTube, TikTok, and more. This means a single app to browse all your social media accounts. A single password or fingerprint gives you access to everything.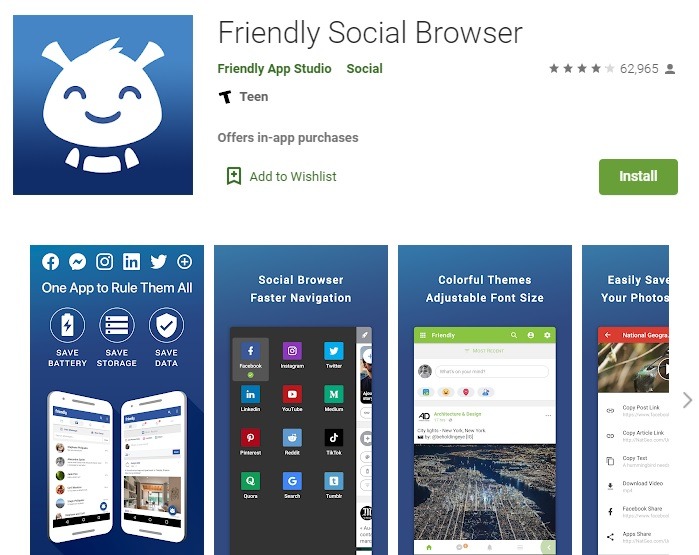 The app is a lite version, meaning it helps save both data and battery. Plus, it blocks ads along with social and click trackers for better privacy. Customize your experience with themes, night mode, and adjustable font size. The Android version even contains a keyword filter to help you block posts you're tired of seeing, such as political posts.
While the app is free, there are in-app purchases to unlock more features and to help support the developer.
3. Social Media Vault
Social Media Vault also lets you combine multiple social media accounts in a single app. It also features a single logon using a password or pattern to access everything. Currently, 27 networks are supported.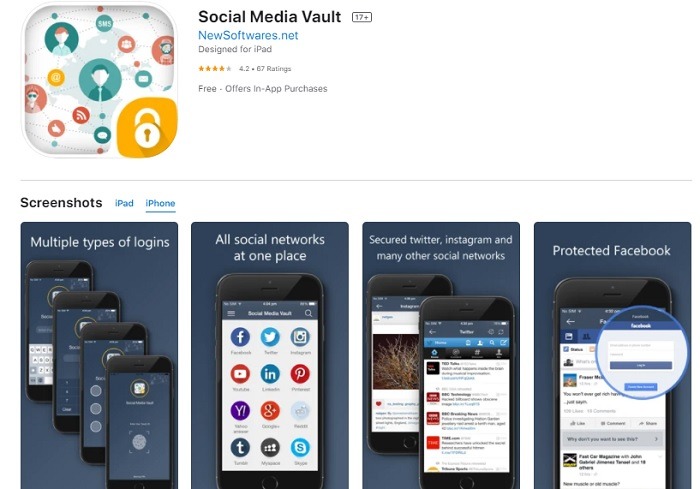 You browse Facebook through Social Media Vault's privacy browser. This helps block trackers to reduce your online footprint. Get notified of suspicious login attempts to keep your accounts safer. Plus, there's even a panic mode to quickly switch to a decoy app if someone's trying to look over your shoulder while using the app. The app is free, but does have a premium upgrade for $1.99.
4. Faster for Facebook Lite
Faster for Facebook Lite combines the lite versions of both Facebook and Messenger into a single app. If you don't need all the extra features in the normal apps, this is one of the better alternative Facebook apps. Thanks to fewer features, the app takes up less space, uses less resources, and runs faster overall.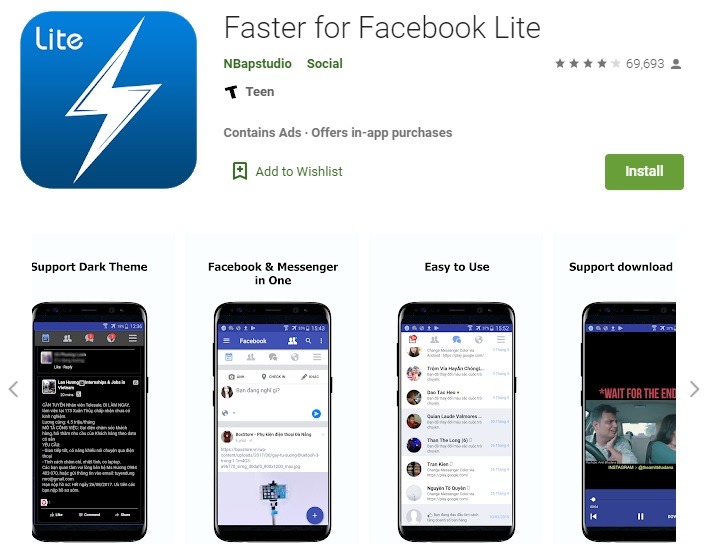 While fewer permissions are necessary versus the full Facebook and Messenger apps, it's still not a privacy-centric app. However, if you just want a faster, smoother experience, this is a good option. There are also customization options to make the app look like you want. The app is free, but does have in-app purchases.
5. Phoenix
Phoenix includes both Facebook and Messenger in one app, so no need to switch between apps to browse and chat with friends. It's a lighter-weight app than Facebook, helping you save data and battery. While it's not one of the best alternative Facebook apps in terms of privacy, it does provide a faster overall experience. Plus, you can customize notifications, your news feed, and theme.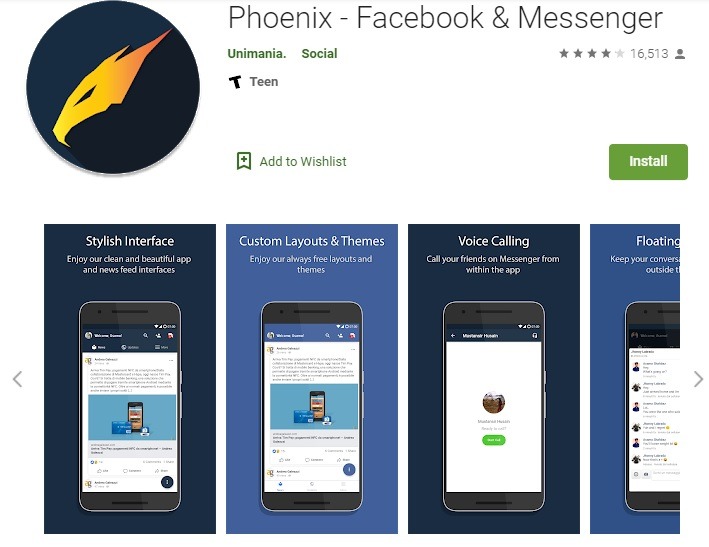 Many users have complained that recent versions are having lag issues. However, the app is free, so you have nothing to lose by trying it.
6. iOS 14.5
While iOS 14.5 obviously isn't an app, it does help make the standard Facebook app more private and safe. Many of the alternative Facebook apps that used to exist for iOS have been removed for various reasons. But, the release of the new tracking blocker in iOS 14.5 helps prevent Facebook from tracking you as you go from app to app. Naturally, Facebook doesn't like it.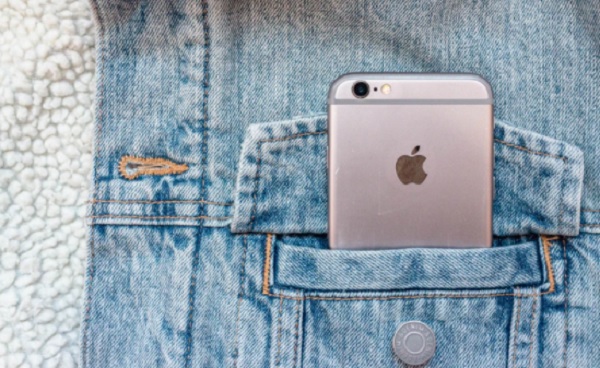 If you'd rather not switch apps and you use iOS, make sure you're using version 14.5 and start blocking tracking in your apps. It's a good way to get the best of both worlds.
If you just want a better alternative to Facebook Messenger, try one of these options.